In order to effectively manage the demands of a changing customer base, it's likely that you, as a marketing leader or growth strategist, juggle many roles.
To get outcomes quickly and conveniently, you have to engage a team of professionals.
But there's another option.
You can spend on eCommerce automation for everything – from organizing promotional activities and SEO (search engine optimization) to improving your online content.
10 eCommerce Automation Techniques to boost your business in 2022
eCommerce automation is the process of planning, executing, managing, and automating repetitive online marketing processes across many channels. It helps save time, increases ROI (return on investment), fosters client loyalty and reduces expenses.
Digitizing your eCommerce processes has a number of advantages, but how do you begin? So here are a few tested strategies that get quantifiable results.
Engage customers with dynamic content
Personalizing your brand's content for readers is referred to as dynamic content. It adjusts to in-session behaviors, demographic information, and characteristics of people on your web pages.
This has two advantages. First, showing suitable offers encourages conversions by reducing bounce rates. It also enables you to design personalized experiences.
Consider when you recently checked out your Amazon profile.
Did you see a tab which offers you a number of product suggestions based on your browsing history or buying habits?
Amazon even makes curated product package recommendations based on the surfing habits of its users.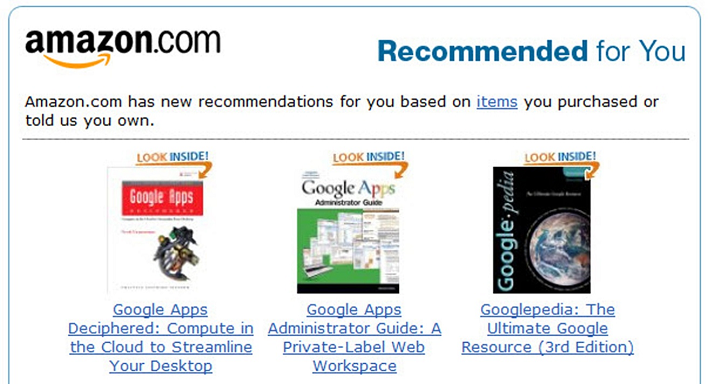 An educational technology business called Adda247 used dynamic communication to retarget consumers and increased their conversions by 35%.
They customized their messages as per product descriptions and historical buying activity — following which, the organization saw a boost in CTRs (click-through rates), higher engagement levels, and more sales.
Use online form builders for a seamless ordering experience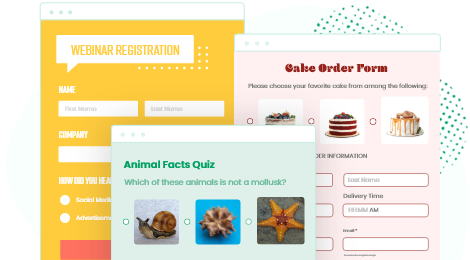 Customers may easily place orders online for services or goods from your company using digital order forms.
These templates are useful for managing the entire ordering process – from the point at which a consumer places an order to when you get the order data to handle the payment information.
For instance, 123formbuilder form templates enable you to add products you're selling, compute rebates, apply markups, employ discount coupons, add your brand logo, and link payment gateways to accept payments online.
Its safe online order forms assist in gathering precise order data and advancing your company.
You can simply check out their selection of ready-made online order forms, and then copy the one you like most.
If one of the sample order forms does not have the template you require, you can even design secure online order forms from scratch.
Retrieve sales using automated emails for abandoned carts
It is an unfortunate reality that over 70% of internet shoppers leave their baskets unfilled — leading to a whopping $18 billion in lost sales per year.
However, have you thought that you could change the course of events and transform your shopping cart abandonments into opportunities?
When someone abandons their shopping basket, it doesn't necessarily indicate they don't wish to purchase the items there.
There might be numerous explanations why anyone didn't finish a transaction, such as unreliable Wi-Fi connectivity or the absence of certain payment methods, etc.
To address this issue, Adidas adopted a smart strategy. They send four emails for abandoned carts over the course of one month.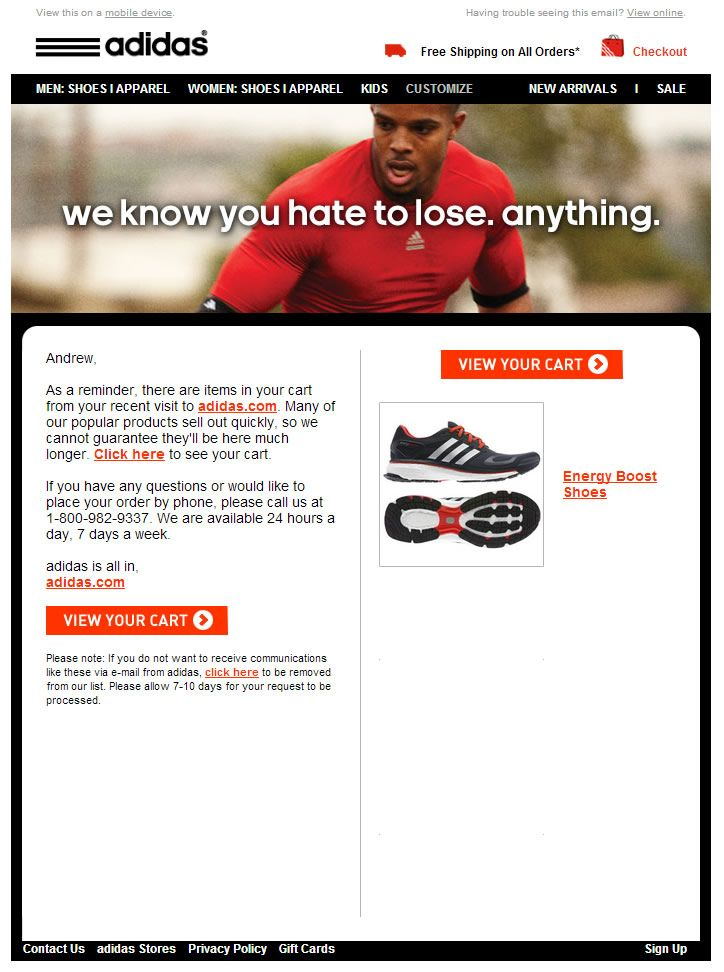 Sharing emails in a sequence with the choice for consumers to place their order after they abandoned it and other payment choices to expedite the process is one way to implement a similar tactic to raise your purchase frequency.
Regain users through tailored email campaigns
Haven't you seen one of your customers in a while? With win-back email campaigns, you can contact them and express your desire to get them back on board.
To re-engage people who have been inactive for a "Y" length of time, automated email campaigns can be set up.
To improve open rates, employ a compelling subject, and pair it with relevant content to get enough click-throughs.
You can even include a promotion like lower subscription fees or special discounts to entice customers to return to your online marketplace.
As another option, you may think about creating a series of win-back emails to reach out to your users on a routine basis.
Re-engage old prospects with automated tools
eCommerce automation enables you to reconnect with former leads who previously showed interest in your goods or services but fell out of contact for a variety of reasons.
You can get in touch with them again and provide them with fresh information and deals to increase sales.
To ensure that they do not lose out on offers even when they receive your message on a subsequent day, you might, for example, use existing leads from previous discussions to locate them and issue promotional vouchers with flexible expiry dates.
Each coupon can lapse on a separate date with a variable end date, such as four days after clicking the link.
This may be done effortlessly and automatically without any human work on your part.
Deploy chatbots to offer customer support
The majority of eCommerce businesses place a high priority on customer support, therefore you must deliver services to your clients' needs round-the-clock.
This amounts to a sizable amount of income for any firm, that can be increased by putting chatbots in charge of your front-line consumer support. That's not all, though. Chatbots can be used in retail as well to provide customers with highly customized experiences.
The Nike StyleBot, which assists consumers in styling their footwear and searches previously uploaded styles for reference, is one well-known and extremely popular example.
Customers may engage with Nike StyleBot using Facebook Messenger for trying out different items, creating custom looks, and sharing them with their connections, making the shopping experience much more enjoyable.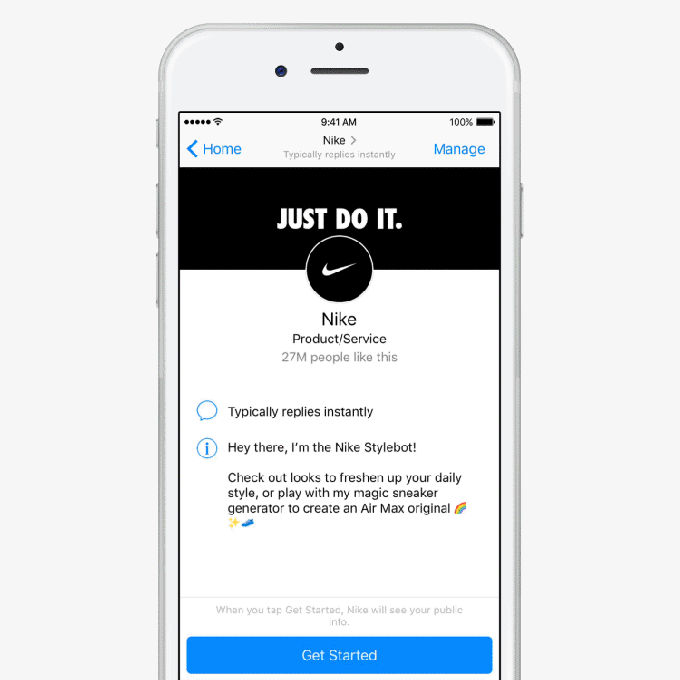 Design customized landing pages
Using dynamic web content tailored as per your consumers' demographic information and browsing habits have never been simpler thanks to eCommerce automated processes.
For instance, it seems natural when your company's landing page emphasizes footwear over other things when a customer is looking for shoes in order to keep their attention and interest.
For more relevance and engagement, you may accomplish this by using your automation tool to develop segregated databases and landing pages.
Use categorization to increase sales
By providing members with something they already desire, market segmentation can increase sales.
Depending on a variety of relevant variables like region, order value, level of engagement, age, career, etc., you may split your connections to create lists. For instance, let's assume that you have two distinct categories of newsletters for subscribers as per their interests.
Now, to convey the correct information to the appropriate people, you would need to construct two separate contact lists in your automation software.
To keep your communications meaningful and tailored for consumers, you may actually achieve a number of degrees of segmentation using checklists, tags, and customized fields.
Utilize lead scoring and get a boost in conversions
By automatically delivering prospects relevant material based on their place within sales funnels, automation software with lead scoring helps you increase conversions.
By giving each prospect a rating as per their activity on your site and other preset parameters, lead scoring may enable you to pre-qualify leads prior to transferring them to the sales team.
Before forwarding them to your sales department, cold leads and those with poor ratings can be further categorized and fostered with targeted material. For example, you could automatically register a user in a drip promotion as soon as they express interest in making a purchase — in order to gently prod them toward doing so.
To cultivate your prospects and promote client loyalty, you can set up automated emails in sequences:
A series of welcome emails sent automatically for efficient onboarding
Follow-up emails – after certain specified milestones – to stay in contact with fresh prospects
Offer messages to entice customers to buy
Emails to evaluate feedback submissions and user-generated materials
Abandoned shopping cart emails to recoup missed sales
Emails honoring achievements and private events
Go for A/B tests
A/B testing is the process of comparing the performance of multiple versions of a webpage at the same time.
You can rapidly perform these trials between your landing and product pages using your eCommerce automation platform, helping you decide which online assets to deploy.
You might think about split testing a few of the following elements:
Headlines
Compare headlines that are longer and shorter
Put a query in your heading
Put a recommendation in your title
Attempt contrasting emotions
CTAs (Call-to-actions)
Compare how terms like "complimentary," "100%," "reward," etc. are used
Attempt several color schemes
Text positioning banners
Positioning color schemes
Displayed text
Investing in a VPN is essential for eCommerce businesses to safeguard themselves against online risks, hackers, and malicious hackers. A VPN can also block annoying adverts that gather user information. Because of this, it's essential for eCommerce companies to have a trustworthy VPN in order to guarantee the confidentiality and security of their online transactions. Investing in a reliable VPN service will help you stay safe online, stop irritating adverts from collecting your data, and offer the encryption you need to protect confidential financial information.
Conclusion
You could be asking where to begin — now that you are aware of how marketing automation enables your growth.
A comprehensive automated tool, which allows you to create customized and focused email campaigns is the most straightforward option.
After choosing a system, begin by using your application to divide your members into different lists according to their online activity, past purchases, demographics, and so on.
You may customize your content for each user using this segmentation, which will increase involvement and customer satisfaction.
Well, that's it! For any further questions, feel free to leave your queries in the comments section below.
Author bio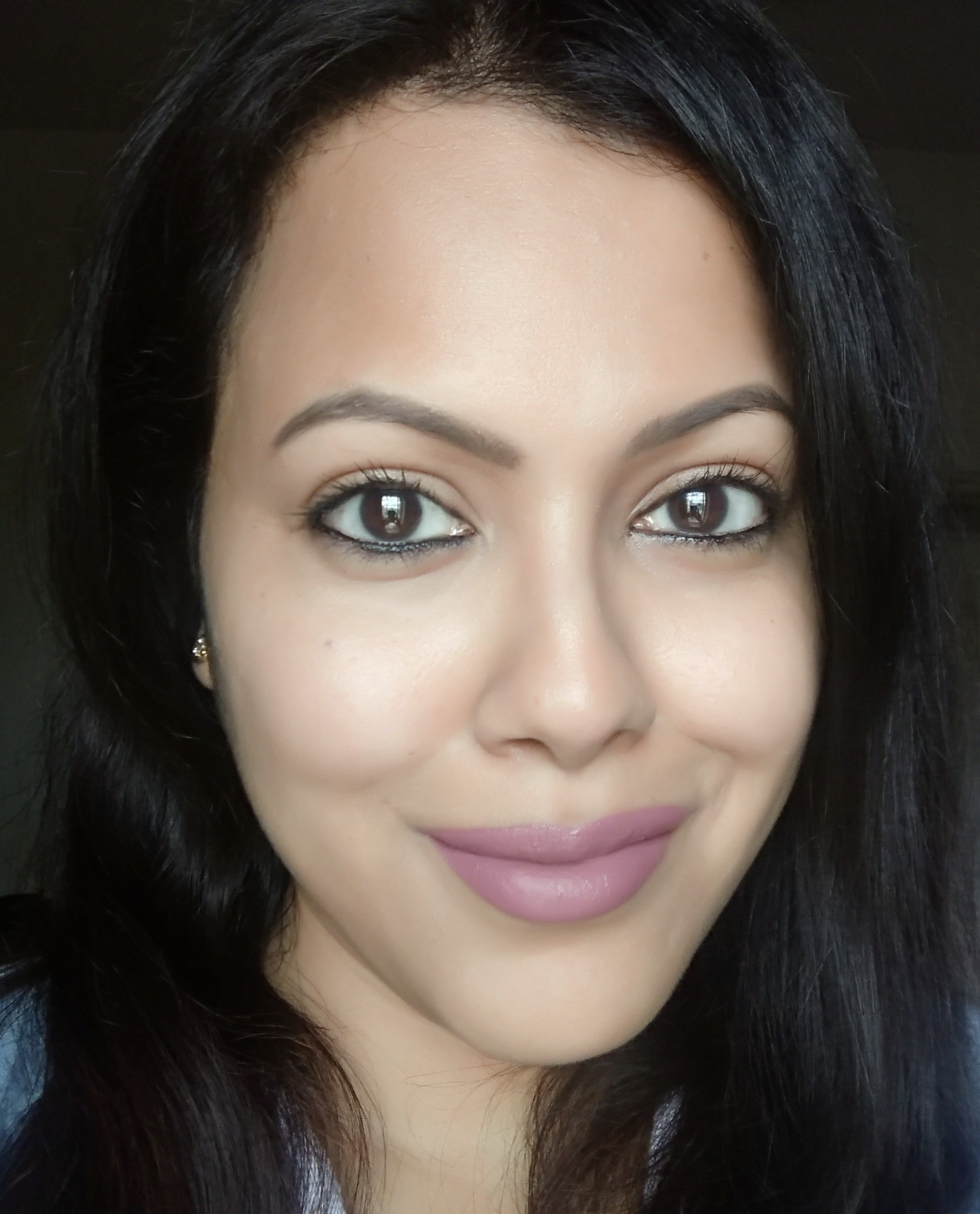 Atreyee Chowdhury works full-time as a Content Manager with a Fortune 1 retail giant. She is passionate about writing and helped many small and medium-scale businesses achieve their content marketing goals with her carefully crafted and compelling content. She loves to read, travel, and experiment with different cuisines in her free time. You can follow her on LinkedIn.