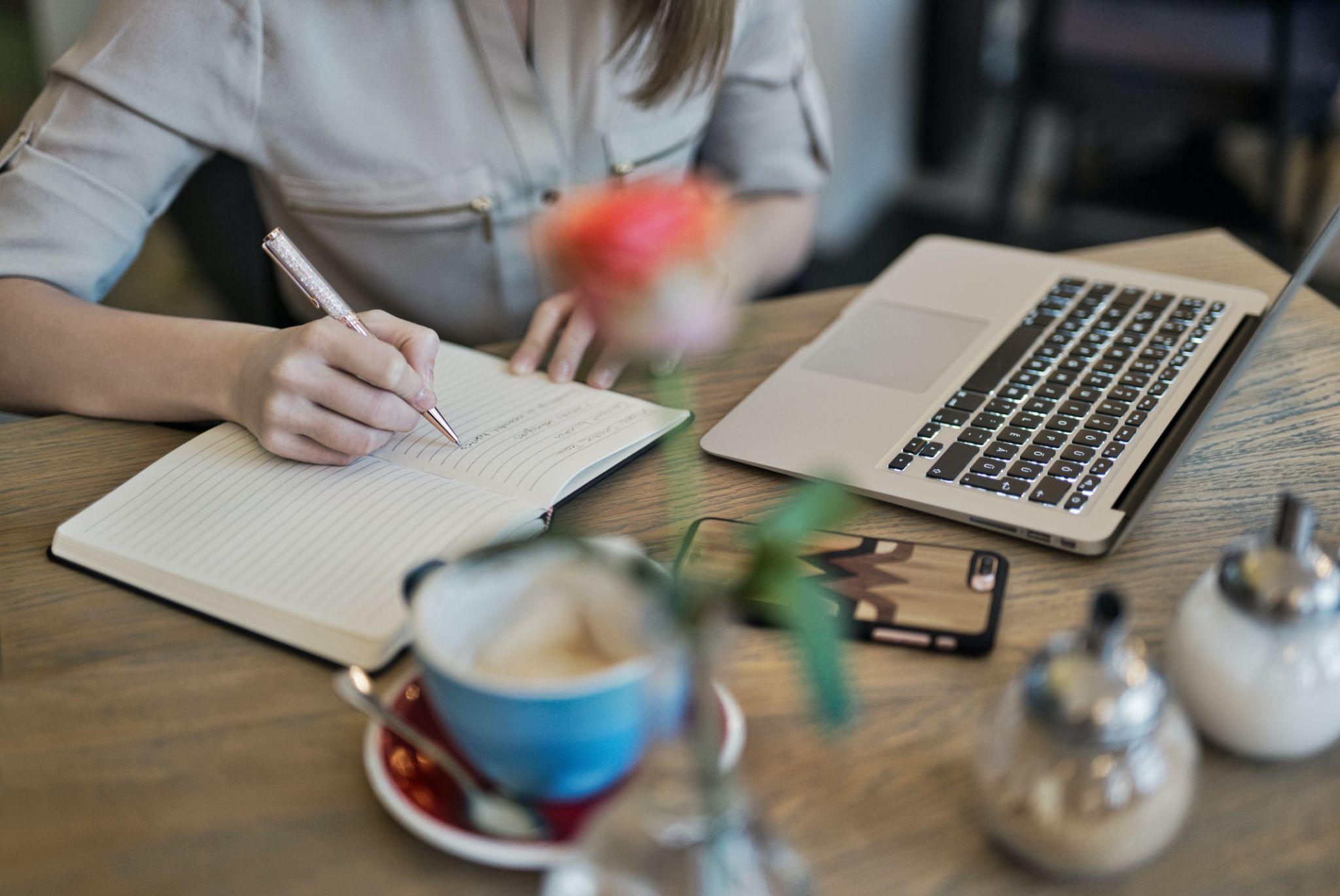 If you've spent any time in the marketing world, you've probably heard the common refrain that "content is king" more than a few times. The truth is, it's oft-repeated because it's true. Content marketing is a powerful tool to have in your arsenal because it's effective in multiple ways
For instance, it contributes to SEO success by making your website more discoverable to new audiences online through search engines. Additionally, it gives you a way to build trust with your client base, since you can demonstrate your expertise through your content. As a result, a great content marketing strategy can boost your conversions and grow your bottom line.
In this article, we'll dive into 5 ways you can come up with new content ideas that help you reach your business's goals.
Use keyword research to spark new topic ideas
Content marketing can be made more effective when you use data to guide your decisions surrounding what kind of content to create. And, keyword research can help you to ensure that you're covering topics people actually want to read about.
To conduct your keyword research, a free tool like the Ahrefs' Keyword Generator is a great place to start. Just type in a word or phrase related to your niche, and you'll get a list of related keywords you can build content around. For example, if you have a car accessories ecommerce business, entering "car accessories" into the search field returns "girly car accessories" as a related search term that people are typing into Google. You could create a whole blog post about girly accessory ideas, driving traffic to your website and ultimately to your girly car accessory products.
Keyword research helps you identify what your target audience is already actively searching for, so you can create content that meets their search intent. That content will be more likely to show up near the top of Google's search results for relevant search terms, driving more organic traffic to your website.
To create content that ranks for a keyword, you'll want to incorporate that keyword naturally throughout your copy. But, avoid the common mistake of "keyword stuffing", or using the keyword over and over again unnaturally throughout a piece. Google's algorithm is good at figuring out which content is written in an unnatural way just to gain an SEO boost. Instead, try to write in a natural way, with your human readers – rather than Google's bots – in mind. Work your keyword into the body text, headings, image descriptions, and anywhere else that makes sense.
Home in on your customers' pain points and address them
By addressing your customers' pain points with your website content, you can demonstrate to your audience that you really understand them and their needs. Useful content that addresses real pain points is more likely to get discovered online and be shared widely, too, helping drive more traffic and sales to your website. It's a marketing secret that many successful businesses employ.
So, how can you identify your customers' pain points? Here are a few reliable techniques:
Read your product reviews and look for clues about pain points.
Chat with your team – and particularly your customer service workers – for insights.
Read forums in your niche to "eavesdrop" on discussions about pain points.
Read comments on blogs in your niche – not just on your own posts.
Ask! For instance, you could conduct occasional customer surveys.
There are a few different ways you can go about creating content based on the pain points you identify.
If there's one question that repeatedly comes up, for example, you can create an entire blog post addressing it. To get an idea of what this might look like, take a look at how Alpine Credits creates a pain-point-solving piece of content.
As credit lenders, their audience likely frequently asks about how different types of loans and other debt may impact their credit score. Therefore, a blog post dedicated to the subject of "what affects your credit score in Canada" demonstrates to their audience that they are highly knowledgeable, trustworthy, and a valuable resource when it comes to important financial questions.
It's also an SEO-friendly post, since anyone Googling something similar to the title of this post may come across it and learn about Alpine Credits.
Another way to create content that addresses your customers' pain points is by putting together comparison guides, like this one from ZipMessage.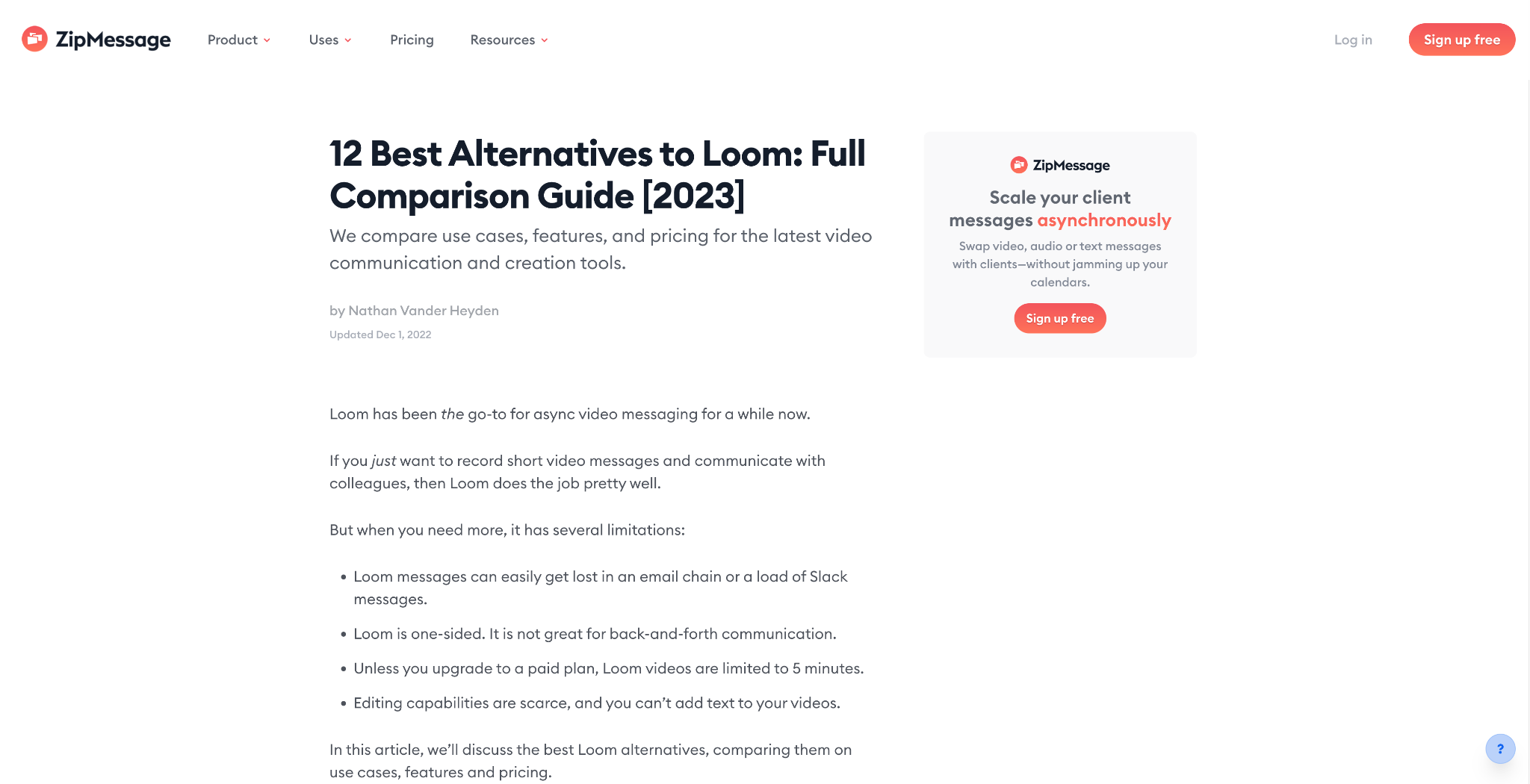 This guide compares uses, cases, features, and pricing for different video communication and creation tools, so it can address a wide range of pain points the company's ideal audience might be up against. If a reader likes one tool's features but finds it too expensive, they can identify budget-friendly alternatives. If they are looking for a tool that is applicable to their unique application, they can also have that pain point addressed by this piece of content. Guides like this are excellent because they can be of potential interest to a large number of prospective customers.
Another excellent technique to keep in mind when creating content for customers' pain points is to explicitly spell out those pain points, like marketing software company ActiveCampaign does here.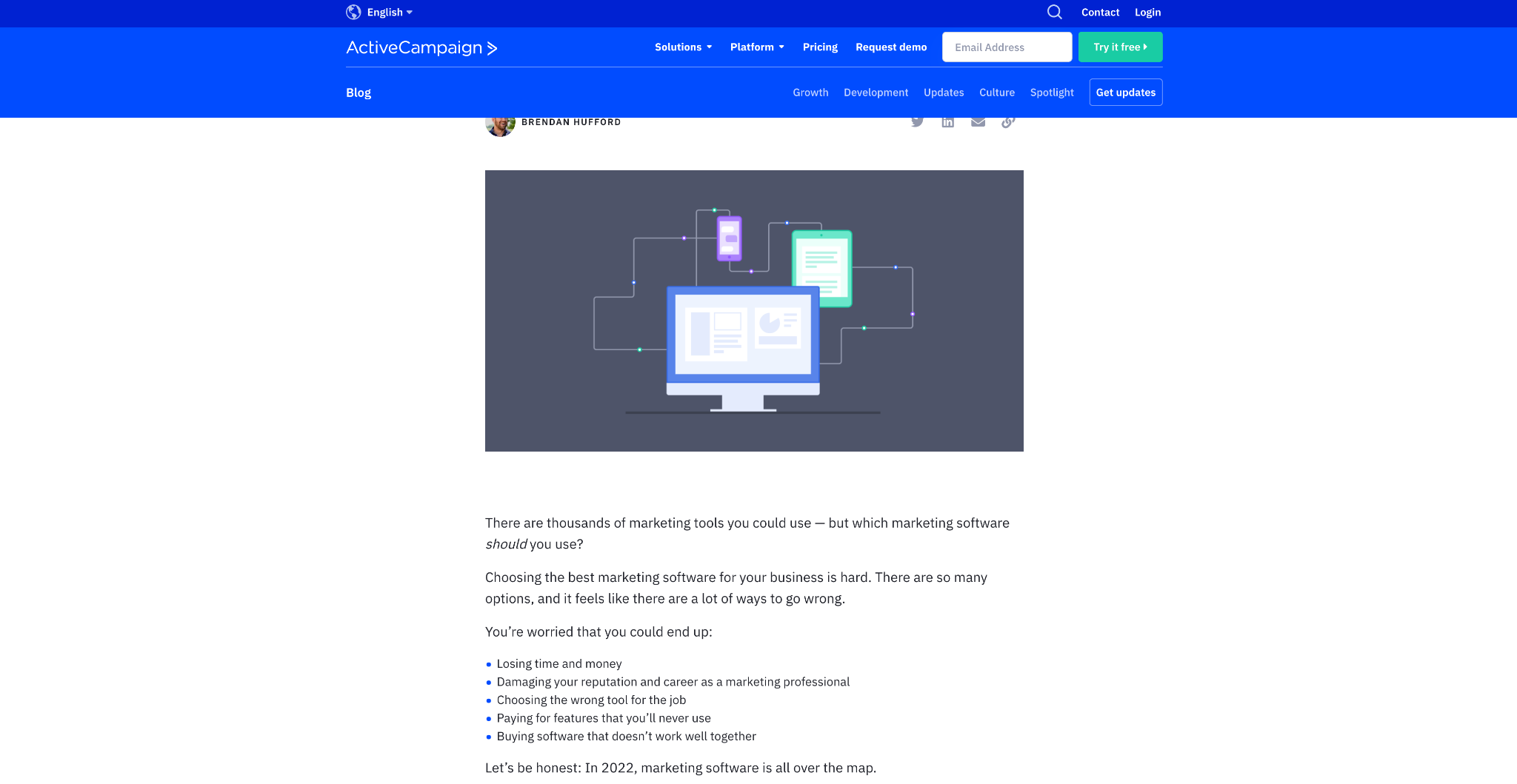 Providing a list of pain points at the top of a piece of content makes it easy for anyone who lands on this page to spot their precise concern, encouraging them to keep reading. In other words, it makes it easy for customers to recognize that what you've published meets their needs.
If using this technique, take a page out of ActiveCampaign's book and make your list easy to scan. Using bullet points or creating a numbered list, placing it at the top of the content, and keeping each point concise makes it unmissable, increasing the chances that your target audience will notice their particular pain point is listed and stick around for the rest of the content.
Always look for ways to repurpose content you've already created
Some content topics can work well across a variety of formats. If you're having a hard time coming up with fresh ideas, look back through your archive and consider repurposing a past piece of content.
The key here is to switch it up and refresh it in some way, so it isn't identical to what you've posted before. When recycling your content, consider putting it into a different format. For example, if you have an existing blog post that did particularly well, consider turning that into a video. Whether you create a longer Youtube video or a short TikTok-style clip, the ideas in your original blog post can inform a fresh piece of content.
Other examples of repurposing content include:
Turning a study or survey into a shareable infographic
Turning a case study into a podcast episode
Turning a behind-the-scenes image carousel from Instagram into a blog post
When repurposing your content, try to focus on pieces that performed well. If something was well-received in one format, it's likely to be of interest in other formats as well. Additionally, try to add a little something new to it for people who may have already consumed and enjoyed the original content on which it's based.
If you're worried about SEO repercussions, you can set your mind at ease: Google doesn't punish repurposed content, so feel free to use it to boost your SEO performance.
Consider which topics will allow you to show off your expertise best
Content can be powerful in building trust with your audience, but this works best when you're actually an expert in whatever it is you're discussing. By choosing topics that allow you to showcase your expertise, you'll give prospective customers a glimpse into just how capable you are, helping them trust that buying from you is a good idea.
Usually, what's best for your audience is best for you from an SEO perspective, as well, and this is no different. Content that demonstrates expertise is more likely to be unique, which will help it rank in Google's results. It's also more likely to be shared by others, which will further boost your SEO.
It's important that you choose topics that will actually be of interest to your audience. Here's an example from Sarah S. Shepard, LLC.
There are many topics on which an attorney could claim expertise, but not all would be particularly effective at driving traffic and conversions. It's important to choose the topics that your prospective customers care about most. Don't hesitate to get narrow with your focus, as this content does.
This post isn't for everyone looking for an estate planning and wills lawyer. Instead, it's just for prospects in the Hunstville, Alabama area. The content demonstrates particular expertise in the area of Alabama estate planning laws, which will make prospective clients in Alabama feel confident that they can trust this attorney.
Another way to showcase your expertise is with "ultimate guide" type content. Here is an example from PetCulture to give you inspiration.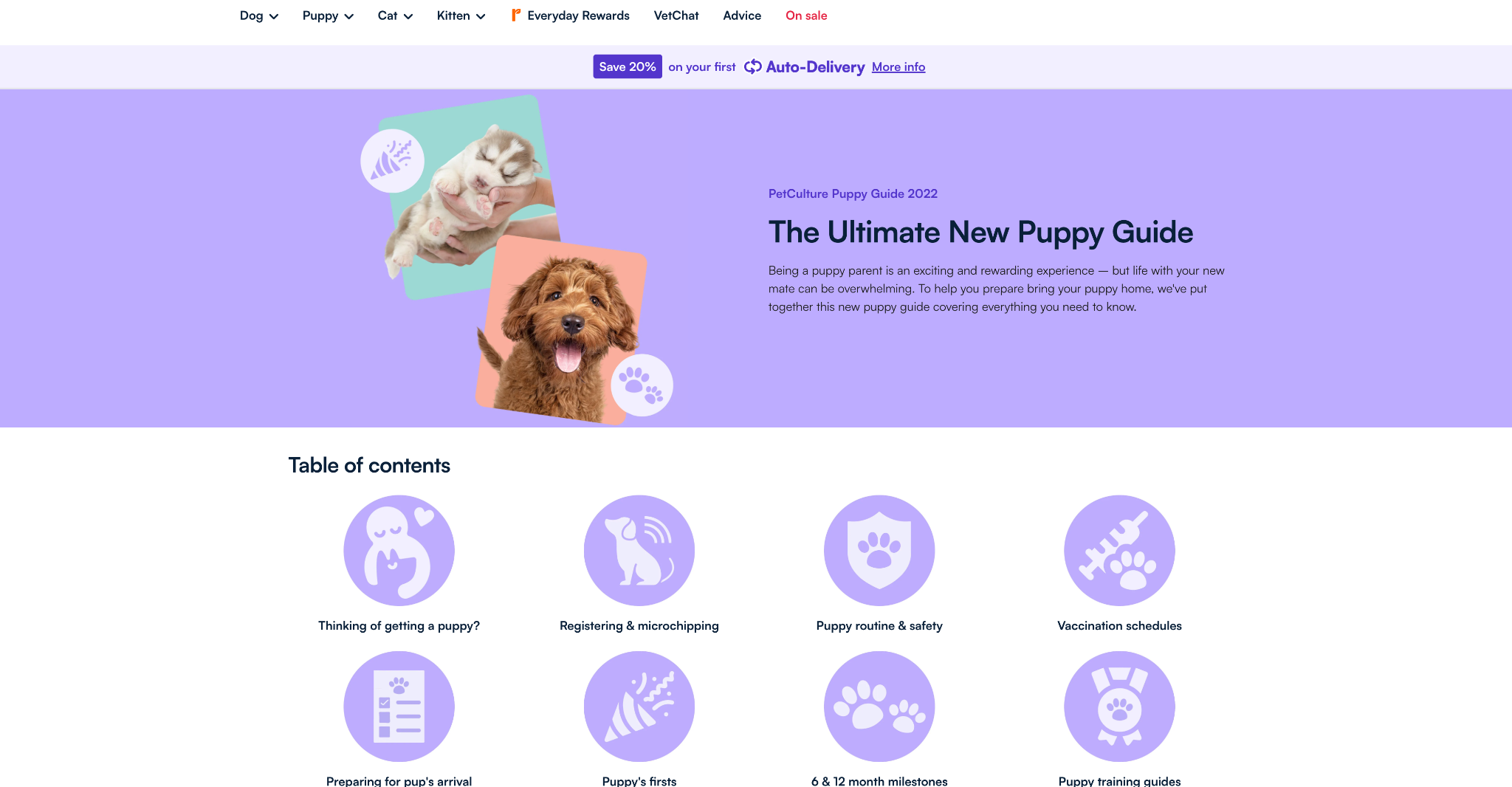 This guide is effective because, as the table of contents illustrates, it covers all subjects that a new puppy owner will be interested in. It is thorough, lengthy, and demonstrates a deep knowledge of all aspects of puppy training and care. If you create an ultimate guide piece of content, there are a few tips you should borrow from this PetCulture guide:
Go for long-form to show that you really know the subject.
Break the content down into practical sections.
Further break down each section into short, scannable paragraphs so that it's easy to read on a screen.
These guides take some time and effort to create, but they are truly useful for prospective customers and can be very good for SEO. Since they're long, they can potentially rank for a large number of keywords, too.
Look to your competitors for inspiration
It's always a good idea to keep an eye on what your competitors are up to so that you don't fall behind. This is true for many aspects of business, including content publishing.
Keeping tabs on what kind of blog posts, videos, and other content is being created by your competitors can give you ideas for topics you can cover and improve upon, and also helps you identify gaps in their content.
To monitor competitors' content strategies, start by creating a list of your key competitors and other businesses in your niche. Then, set aside a bit of time every week or every couple of weeks to go through their blog and social media accounts. Jot down any content that you think you can create your own even better spin on, or any content ideas that come up as you look through their accounts. A spreadsheet can be a good way to keep track of your ideas.
You don't necessarily want to copy others' content, but you can take inspiration from it. You should always be thinking about how you can make it even better, and even more valuable for your target audience. If your content is too similar, you may even be hurting your SEO performance in the long run. Keep it original, but don't be afraid to get inspired.
Some tips to keep in mind when taking this approach include
Always use your brand voice when creating content to further communicate your brand identity and differentiate yourself from your competitors.
Look at brands you admire in other niches to see if you can recreate some of their best content but for your own niche.
Avoid plagiarism.
Consider recreating your competitors' content in a new format to switch it up.
Final thoughts
Content may be king, but not all content is created equal. The right content marketing strategy can deliver serious results for your business, from helping you climb the SERPs to driving more conversions on your website.
In this article, we've looked at 5 actionable strategies you can start using right away to ensure that the content you spend time on will be as effective as possible in helping you reach your business goals.
–
Author bio & headshot:
Adam Steele has been writing about digital marketing and SEO for 11 years. He's consulted for businesses small and large, including several of the largest companies in the world. If you liked this post, follow him on Twitter and LinkedIn for more like it.