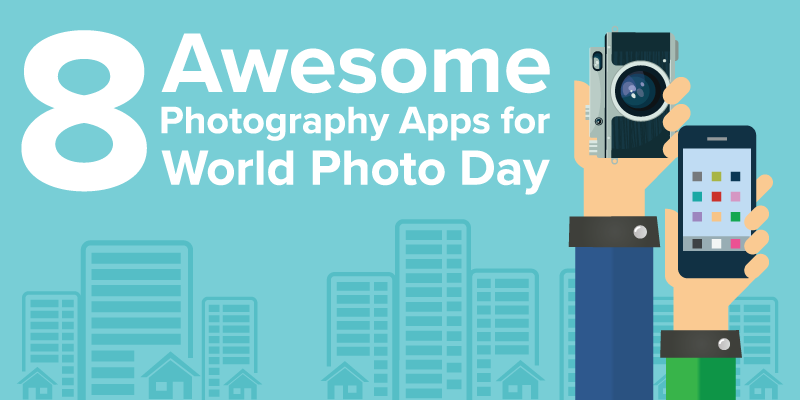 Today is a special day for shutterbugs across the globe. August 19th, 2016 marks the first 'World Photo Day'. All over social media, people are celebrating photography and sharing moments and memories that they've captured with a camera.
Few pastimes have changed as much as photography has over the past few decades. Once a hobby only enjoyed by true enthusiasts with an arsenal of equipment and their own dark room for development – today most of us carry a device capable of taking high-quality photographs instantly in our pocket.
The advent of social media has hugely popularised photo sharing, with an estimated 1.8 billion photos being shared on social media each day. Not everyone is a natural, however. That's why we decided to put together a handy little list of some of the best photography apps you can download today to get involved in all the snap-happy fun!
1. Layout For Instagram
By now, pretty much everyone and their dog knows about and uses Instagram (literally). Despite seemingly constant changes from the way their feed is presented to the recent addition of eerily snapchat-like stories, Instagram remains one of the kingpins in today's social networking landscape. More and more businesses are making Instagram a big part of their social media strategy and with over 4 million active users each month – there's no wonder why that is.
But let's take a step away from the business stuff and look at this sweet little app for making your Instagram posts a little different. Layout lets you select a range of your photos and produce a collage-style graphic that you can then share to your Instagram. The interface is super easy to get to grips with and you can start remixing your photos straight away.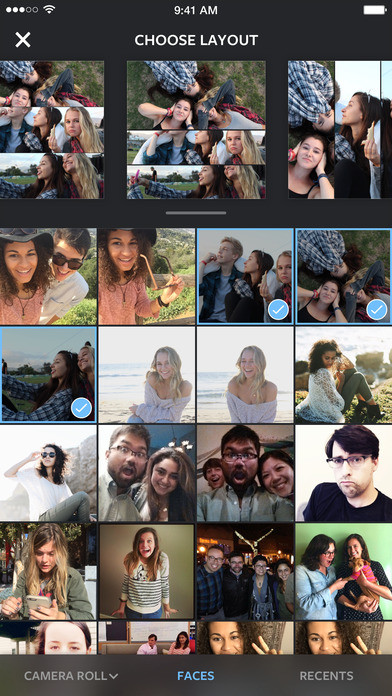 Also, despite the title – you don't HAVE to use this with Instagram. If you'd like to share your creations straight to Facebook, Twitter or just download them for safe keeping then you can feel free to do that. Nobody's stopping you!
One gripe I have with this app is the inability to create mashups of photos and video. I think it would be pretty cool to mix and match different types of media on Instagram and the opportunities for brands to showcase their products would be huge. You can have that one for free!
Go and download it for iOS or Android.
---
2. Prisma
The next big thing in photography apps is here! Everyone is talking about Prisma, the cool version of those 'painting' effects in your bootleg version of Photoshop CS3. The basic premise of Prisma is turning your photos into paintings, but it does it better than anything I've seen before.

Prisma uses artificial intelligence to 'paint' your photographs in the style of the likes of Vincent van Gogh, Pablo Picasso and Roy Lichenstein – yielding some pretty impressive results. Your pictures won't always turn out as hoped, but that's part of the fun.
There are even indications that soon enough we'll get access to Prisma video – which is about as close as you can get to jumping into a painting and walking about. I'm pretty excited!
Download Prisma for iOS or Android.
---
3. VSCO
If you've exhausted every one of Instagram's filters and need something new – VSCO (formally known as VSCO Cam) will be your new best friend. VSCO includes a TON of really nice filters, as well as in-app purchases to get yourself new ones if you so choose.
But that's not all. The killer feature that sets VSCO apart from its contemporaries is the powerful editing tools it has packed into it. This allows for you to create truly unique images, which you can then share to your social networks of choice within the app.
VSCO also has a thriving community of mobile photographers that are sure to provide some #inspo for your next shoot.
---
4. Facetune
Recently, photo re-touching has been somewhat of a touchy subject. However, there's no denying that there is a demand for the software to iron out imperfections in photos – and Facetune caters to that.
If you don't have the access to Adobe Creative Suite or a copy of Photoshop, you might be wondering how you can go about retouching your own photos to give them that 'professional' look. Help is at hand with this handy app.
Facetune allows users to whiten teeth, remove wrinkles and banish blemishes to create near-perfect headshot images.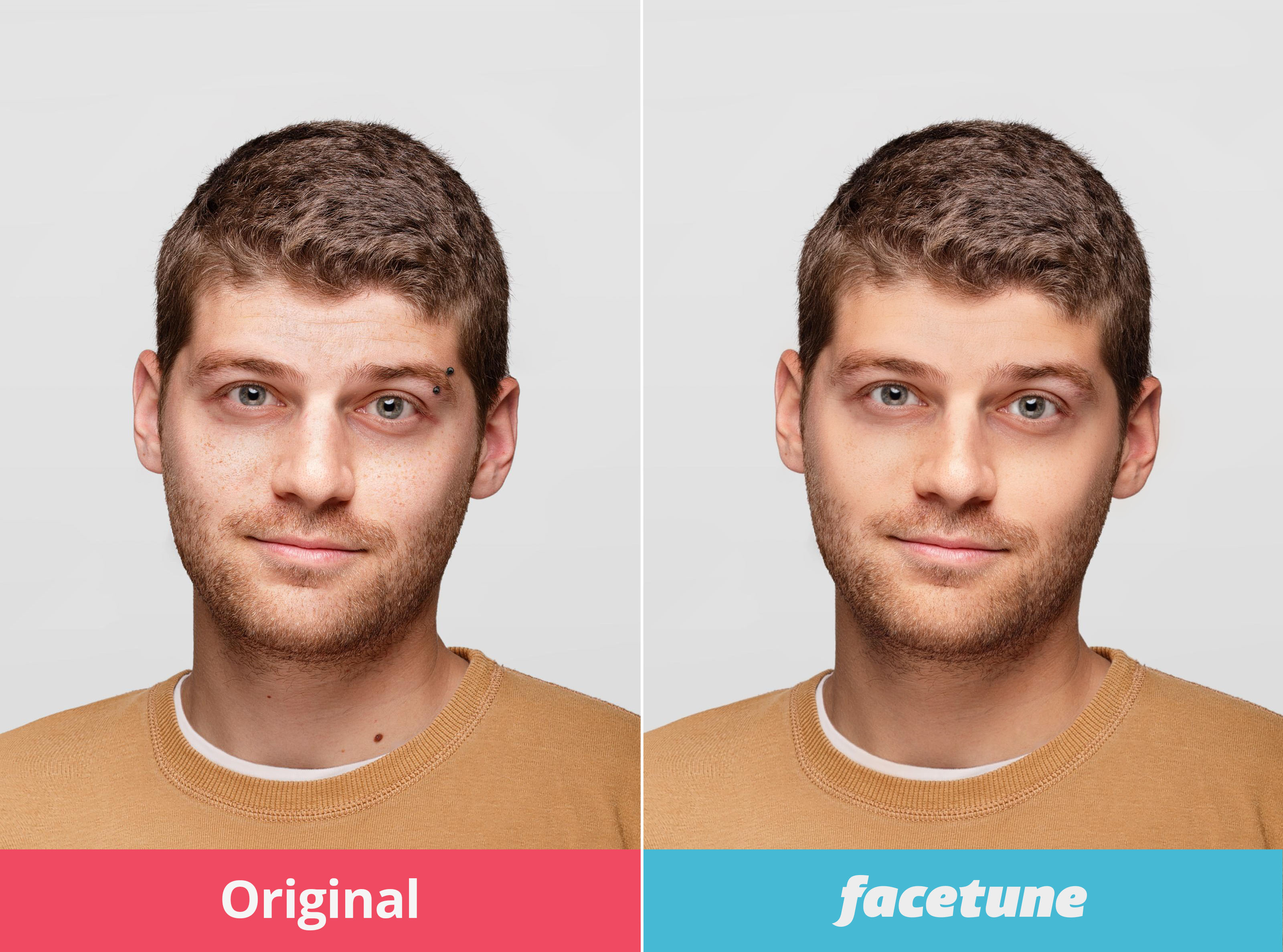 You can check out more impressive examples over on Facetune's website. The results are certainly impressive – but it does come at a cost. $3.99 USD, to be precise.
---
5. TouchRetouch
So far, most of these posts have been about adding something to your photos. Whether that's a funky new filter or a complete rework of the format. We looked at removing imperfections and blemishes with Facetune, but what about removing entire objects, or even people?
It's not as sinister as it sounds – and I don't mean making people disappear like a mafia boss. I'm talking of course about TouchRetouch, an app that exists to remove unwanted aspects from your photos.
Many other apps can do this, but this is one of the best. (see an example below, courtesy of Life in Lofi)
Download it for iOS or Android.
---
6. SuperImpose
This is a pretty cool app that does exactly what it says on the tin. It lets you superimpose one image on top of another, letting users get super creative with their photography.
It's got a bit of a learning curve, but once you get the hang of it, you can create some really good stuff. For just $0.99 on iOS and Android, it's worth a crack if you want to stand out from fellow photographers.
---
7. AfterFocus
If you're after another way to make your photos stand out, AfterFocus might just have the answer. This specialist app allows you to achieve a shallow depth of field effect by blurring the background of your photos. Especially helpful if your pictures have a busy background!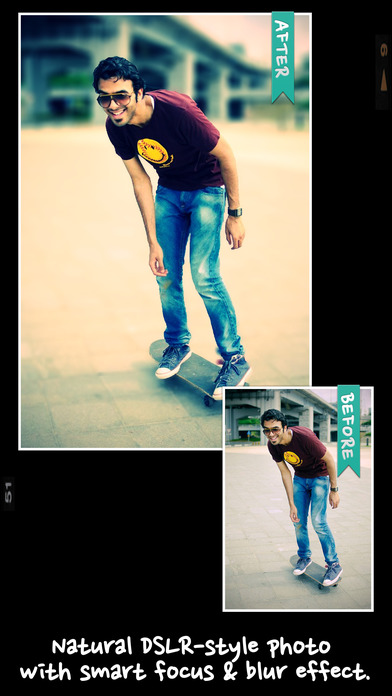 All you need to do is outline your foreground and background and the app does the rest. Neat!
Download it for iOS or Android.
---
8. FaceSwap
Finally, one from the other end of the spectrum. We've been focusing on making your photography a bit more professional in this post – but we can't do a 2016 photography article without mentioning FaceSwap.
If you've been living under a rock – FaceSwap is an app (or a range of apps, as well as a built-in feature on SnapChat) that lets you – you guessed it – swap faces with your friends, family or household appliances (see number 4, unless you plan on sleeping tonight).
If you're looking to kill some time and haven't tried it yet, I highly recommend having a play with one of the plethora of FaceSwap apps out there on the app markets.
Apps are evolving constantly, and so are our phones. Phone photography certainly isn't going anywhere and it's only going to get better. It's getting easier and easier for regular people to take good quality photos and upload them to social media – and that's the whole point of World Photo Day. So get out there and get sharing!
If you have a small business, perhaps as a photographer or designer, having your own mobile app could benefit you. Take a look at our easy to use drag and drop mobile app builder and see what you can build.