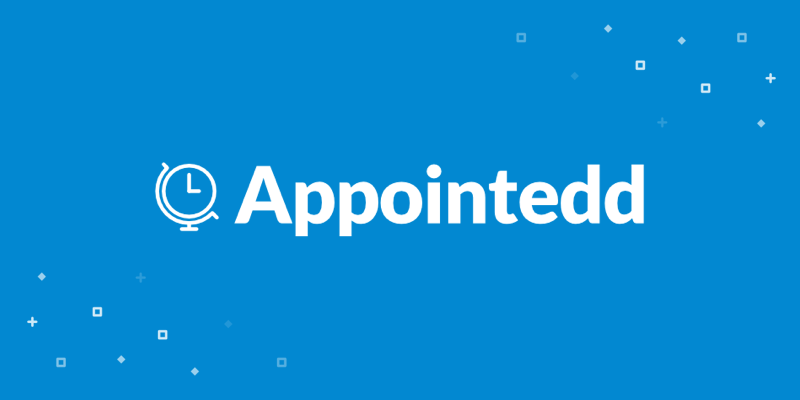 We're delighted to announce that AppInstitute has partnered with Appointedd, an online appointment booking software enabling customers to schedule their next appointment with ease. Appointedd helps businesses manage their time, increase profits, and work smarter by offering a simple and effective way to take bookings online.
Appointedd offers a flexible way to take bookings from your website, Facebook page or app. With the ability to grow with your business, Appointedd enables you to take bookings and manage your business all from their cutting edge software.
Appointedd powers any type of booking, on any device, in any time zone. Perfect for businesses that manage their time via appointments. Whether you run a service business or a busy consultancy, enable your customers to book meetings and appointments online via Appointedd.
Some of their features include:
Secure Online Booking –  Take bookings 24/7 via your own website, dedicated booking microsite and integrate with your own app.
Dedicated Microsite – When you use the Appointedd booking system they will build you a free microsite, making your business more accessible online.
Email and SMS Marketing – Easily create marketing campaigns in just a few clicks to promote your business and drive sales. Send automatic email or SMS reminders to reduce no-shows by up to 50%.
Facebook Integration – Turn Facebook engagement into profit by taking bookings straight from your Facebook page through your microsite or booking app.
App Integration – Your Appointedd account can easily be integrated within your own smartphone app to offer customers a richer mobile experience.
Take secure online payments – Allow your customers to make online payments and deposits for appointments seamlessly through your online booking tools.
Calendar integration – Appointedd has a two-way integration with all major calendars including Google, iCloud, Office 365, Outlook and Exchange.
Multi-time zone booking – whether you are reaching out to international customers or your staff members travel across time zones, Appointedd enables you to be bookable across time zones – no more time zone math!
To help supercharge your app, Appointedd is offering AppInstitute customers 20% off their annual premium plan with discount code APP20. Learn more.