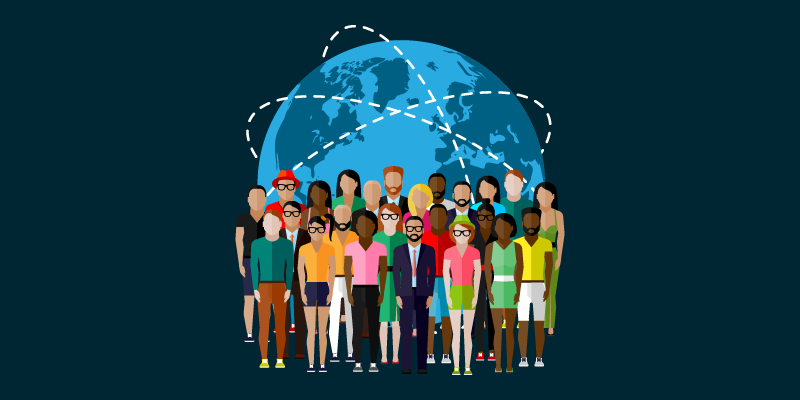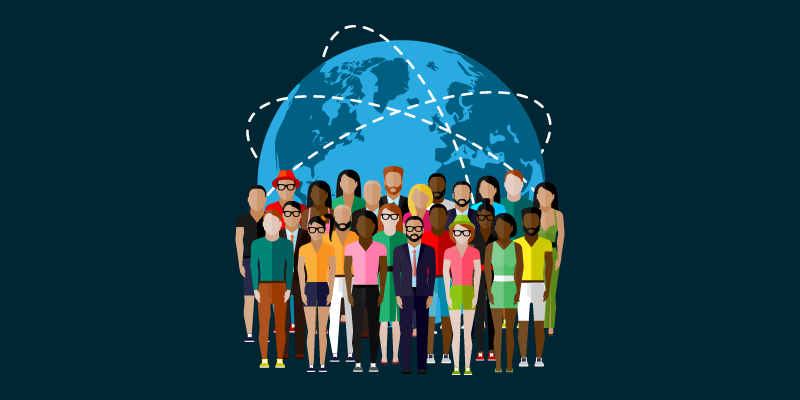 Before I begin, I thought I should clear up who these "Millennials" are, for those who don't know. Also known as Generation Y, or the Millennial Generation, it's considered that those born from the early 1980's to the early 2000's are "Millennials". Here's the Wikipedia page for it.
Representing a significant proportion – almost 23% – of the UK, Millennials are relying on their smartphones to act as a, somewhat, personal assistant in helping with their everyday activities and performing a number of practical functions. Whether it's finding business information, making a purchase online, using a loyalty program or taking a selfie and posting it on Instagram.
While smartphones have gradually become a mass market product, Millennials in particular are especially eager to adopt this now essential gadget. This generation have grown up in the age where web has come into existence and evolved into what we know and use it as today.
Over the past several years, Millennials have increasingly come to expect information at their fingertips. They actually depend on it too! Thanks to mobile, now we can do just that. We can access information when we want it, post a picture or status when we feel like it, and play games on our smartphones when ever!
It's known that us Millennials are more open to embracing and more inclined to engage on mobile devices than our parents and grandparents. Nearly one in five of us do all of our internet browsing, emailing, Google searching, social networking, and news reading on our smartphone or tablet.
My point is, are you targeting to these people? Are you putting your business where they can easily find and contact you? No? You should be!
To appeal to Millennials and keep them interested in your business, you need to give them something they can use in order to get quick access to your business, use their mobile to pay for products and join loyalty programmes that don't require a paper stamp card.
It's all about convenient mobile payments.
In a survey by JWTIntelligence, UK internet users aged 18 to 34 were most enthusiastic about mobile payments than any other age group surveyed. Of those surveyed, almost half said they would like to use their mobile phones for small transactions.
The mobile payment industry in the UK is being driven by millennials. In order to drive them to you, you need to merge mobile payments with traditional payments. Continue offering the traditional method of payment, but offer a mobile one, using an App, to draw these all-important millennials to your business.

Millennials prefer mobile loyalty programmes over paper card stamp ones.
Loyalty programs in the form of paper and stamp or sticker cards are much too easily forgotten about. I personally, have 6 loyalty cards in my purse, a mixture of scan and stamp cards, 5 of which I usually forget about when I go to the related shop.
Here are some statistics from a case study by Aimia; "How Generation Y will reshape customer loyalty". These stats should convince you to get rid of your paper loyalty card for good.
4 out of 5 (80%) Millennial consumers claim to participate in loyalty and reward programs.
Nearly three quarters of Millennials are more likely to choose a brand that offers a loyalty or reward program over a brand that doesn't offer one.
Over one quarter of Millennials are interesting in using a mobile device as a substitute for carrying a plastic loyalty card.
Over one quarter are excited about trading their plastic reward cards for mobile Apps!
Surely that's enough to convince you?
The App experience is just as important as the App itself.
Offering a mobile App is great and all that jazz, but it's vital that the experience your users are having is a positive one. Are they enjoying the experience? Is it rewarding? Are they going to continue using it?
One in five Apps are used only once, according to a study by Localytics. A poor App experience is the main reason most Apps are abandoned and forgotten.
Following a recent Oracle study on Millennials and App experience, here are some important statistics to consider:
Nearly 55% of Millennials say a poor mobile App experience would make them less likely to use a company's products or services.
Following a poor App experience, 39% of Millennials would be less likely to recommend a company's products or services to others.
27% admit that a bad App experience gives them a negative view of that organisation's products or services altogether.
73% like the ability to purchase a products or services using a mobile App.
71% like the ability to manage and pay for services.
65% like being able to flag issues or complaints to a business via a mobile App.
Considering all of the points made above, I hope I've made it pretty crystal clear as to why it's important that you're targeting to those all important millennial consumers. They are driving the mobile App industry. In order to succeed in the rapidly-growing App market, your business absolutely needs these customers.
To learn how business are starting to adapt to the ever-changing mobile industry and providing mobile experiences for their customers, read my post, Mobile Apps Trends for Businesses in 2015.
---

Visit appinstitute.com , or call us on 0800 160 1602 or send an email to [email protected]
Related posts:
10 Money Making App Trends Your Small Business Should Invest In
Millennial Shoppers Regularly Using Mobile In-Store
How Mobile Technology Is Changing Retail