Build an App for Your Pub or Bar
Start offering table service and delivery with your very own pub or bar app.
✓ Allow customers to order and pay through their phone
✓ Keep your business afloat during lockdown
✓ Grow and foster a loyal customer base for the future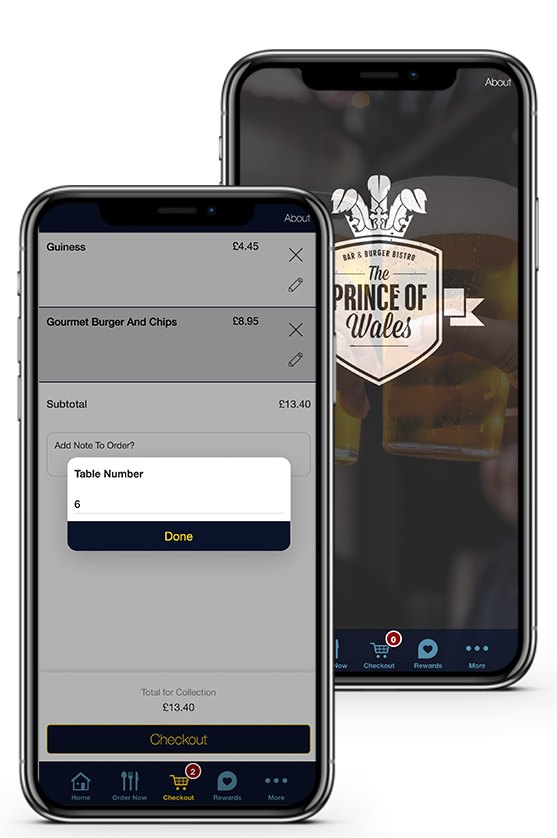 Build an App for your Pub or Bar in minutes

1. Select your template
The Pub/Bar template is pre-loaded with all the features you'll need for your new app.

2. Brand your Pub's app
Just provide your Website and Facebook Page, and we'll do the legwork for you pulling in info and branding.

3. Customise your app's content
Customise your Pub/Bar app with everything customers will need – all without writing a single line of code.

4. Make your app live
Our app launch wizard makes releasing your new pub or bar app to the world a breeze.






Built-in features for Pubs and Bars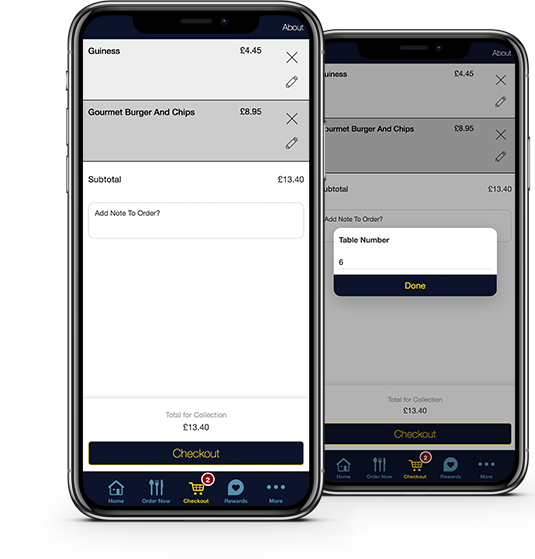 Effortless table service
Your app will provide a contact-free method of taking orders and payments – allowing your pub or bar to adapt to the new normal whilst following government guidelines.
Allow customers to browse your menu, order, and pay directly from their phones.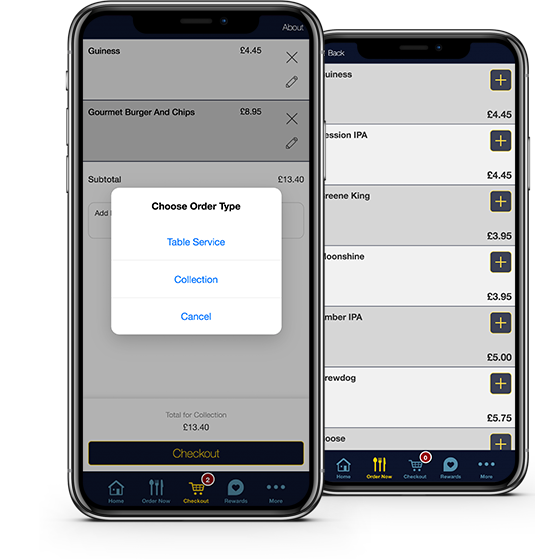 Start offering takeaway
Add an additional revenue stream to your business by offering delivery and collection – without the hefty commission rates of big aggregator platforms.
Plus, your app will be totally branded to your business – not ours.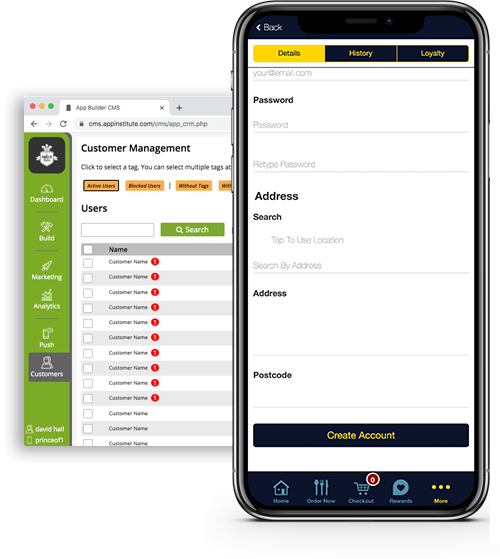 Keep track of your customers
All customers will be required to create an account when ordering from your app – meaning your business can easily follow government guidelines, without the headache.
We're online and ready to help you create your free app right now.
Don't have time to build your app?
We'll do it for you! Hire a pro from £349+VAT FREE (limited time only)
Don't have time to build your app?
We'll do it for you! Hire a pro from $499 FREE (limited time only)
Get in touch to see how we can create a pub or bar app for you.