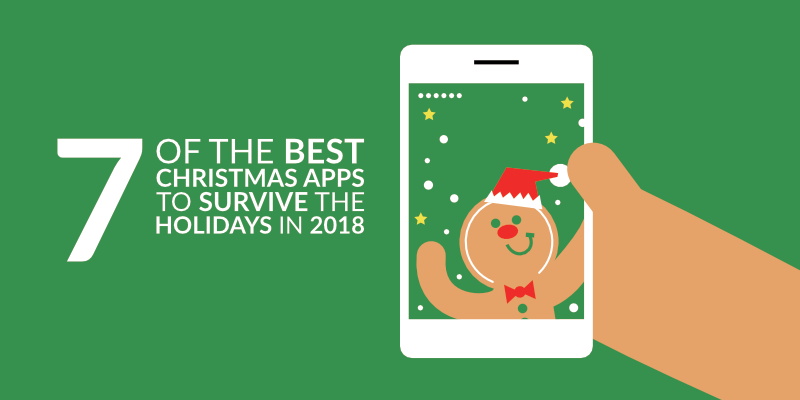 I love the holiday season, but it can also be an incredibly stressful time. Not only do you have to buy presents for your nearest and dearest, but many of us also have to travel long distances, or prepare a feast for visitors.
These stress factors are as old as the holiday season itself, but luckily we all now have something that the previous generation lacked: a smartphone with apps. And whilst there are no apps that can block out the ramblings of your annoying uncle (yet), there are many other tasks that can be automated, or made much easier, using an app.
If you're already preparing for the holidays and need a little help, it's therefore worth checking out the apps that are on offer. Even if you haven't started thinking about your arrangements yet, having a look at the available apps might just motivate you to plan the best holiday season ever!
Today, I'm going to take you through the apps that I have found to be best for reducing holiday stress. Some of these apps will help you with cooking, some with shopping, some with making sure you stay safe over the holiday season, and some are just for fun.
1. Shopular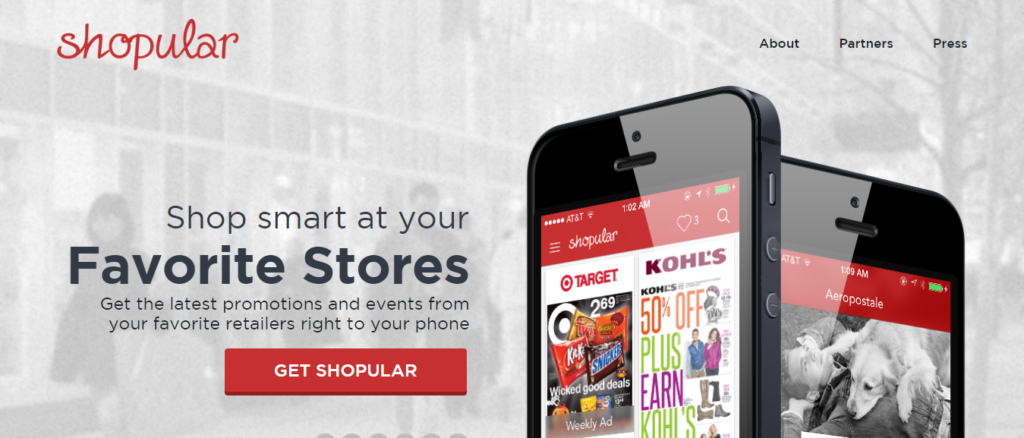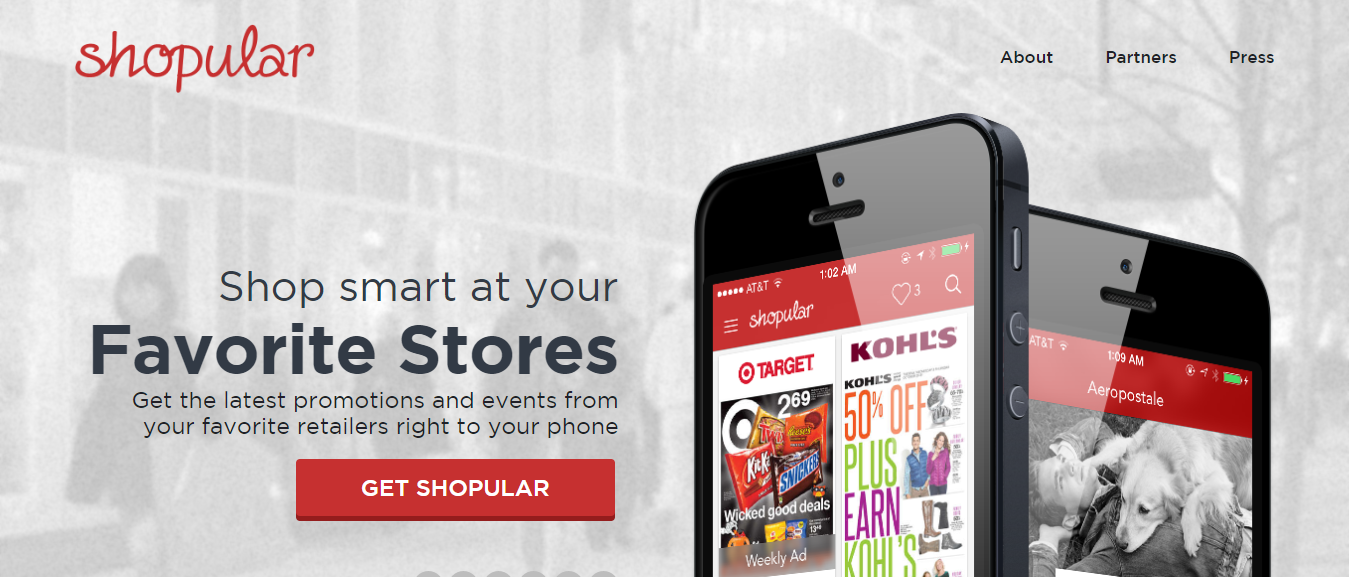 Let's start right at the beginning. Unless you are one of those people organized enough to buy your presents in the January sales, the first hint of holiday stress often occurs around the beginning of December, when you realize you are going to have to get presents for everybody.
Shopular can help with that. It is a hugely popular app that helps you find the best deals, providing you with coupons and weekly ads from many large stores, including Walgreens, Macy's, Target, and Kohl's, and covering hundreds of US malls.
2. Santa's Bag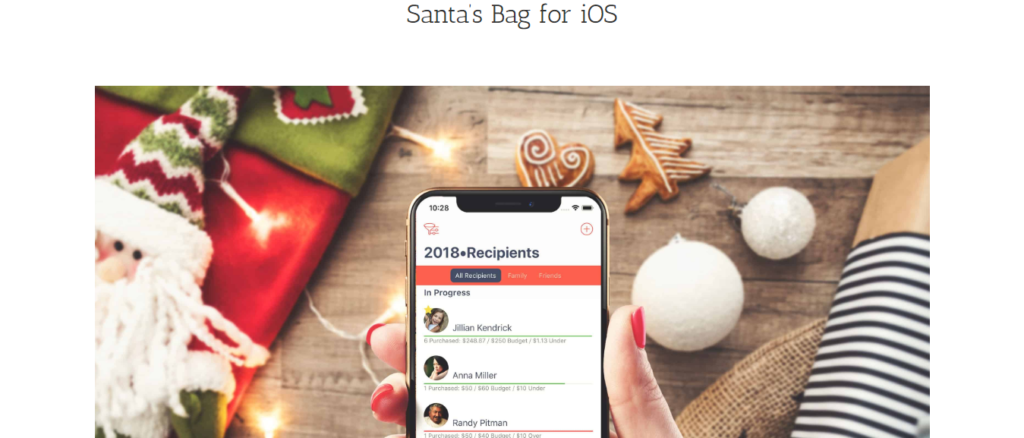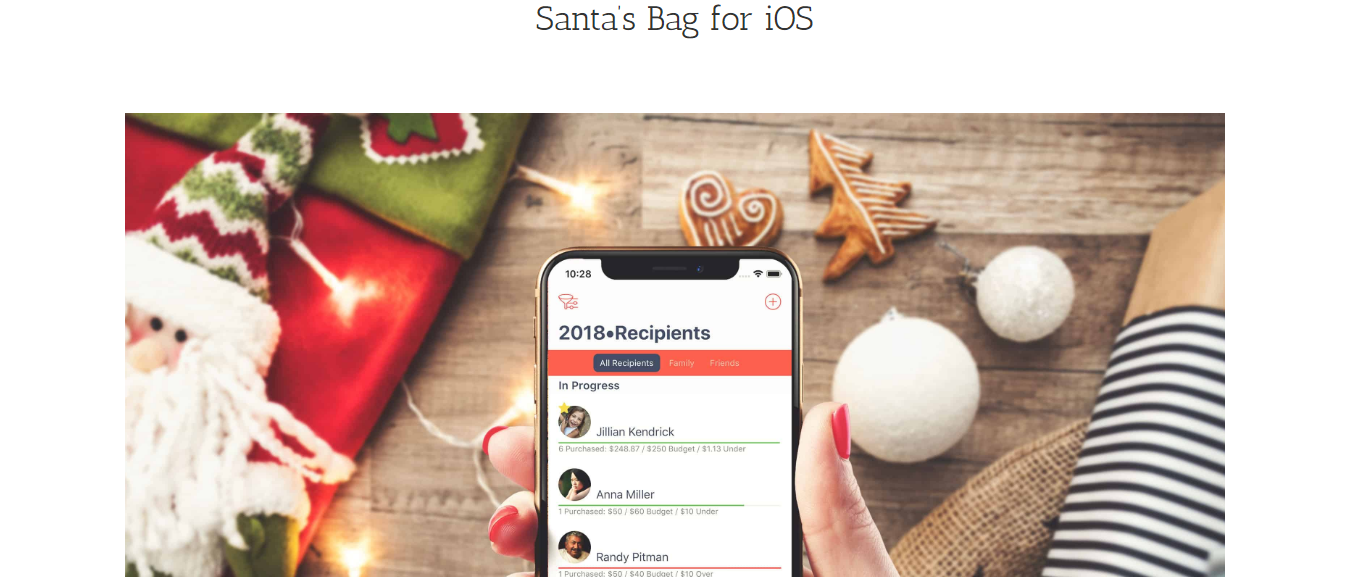 Another great shopping app is Santa's Bag, which can help you organize your shopping lists. Using this app, you can make lists of all the presents you need to buy, and budget how much you are going to spend on each person and gift.
This app will even help you count down the shopping days you have until christmas, since on the home screen there is a very visible countdown timer. If that sounds stressful, it isn't: rather, this app brings equal measures of fun and organization to your christmas shopping plans.
3. NYT Cooking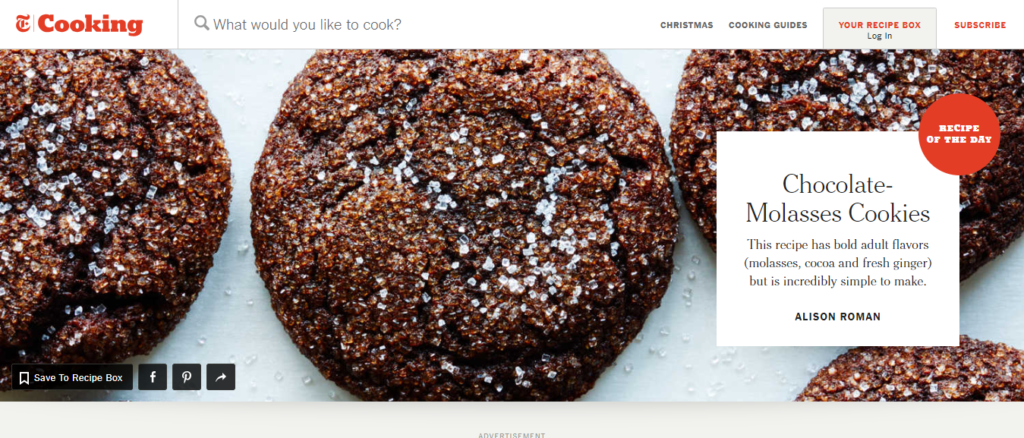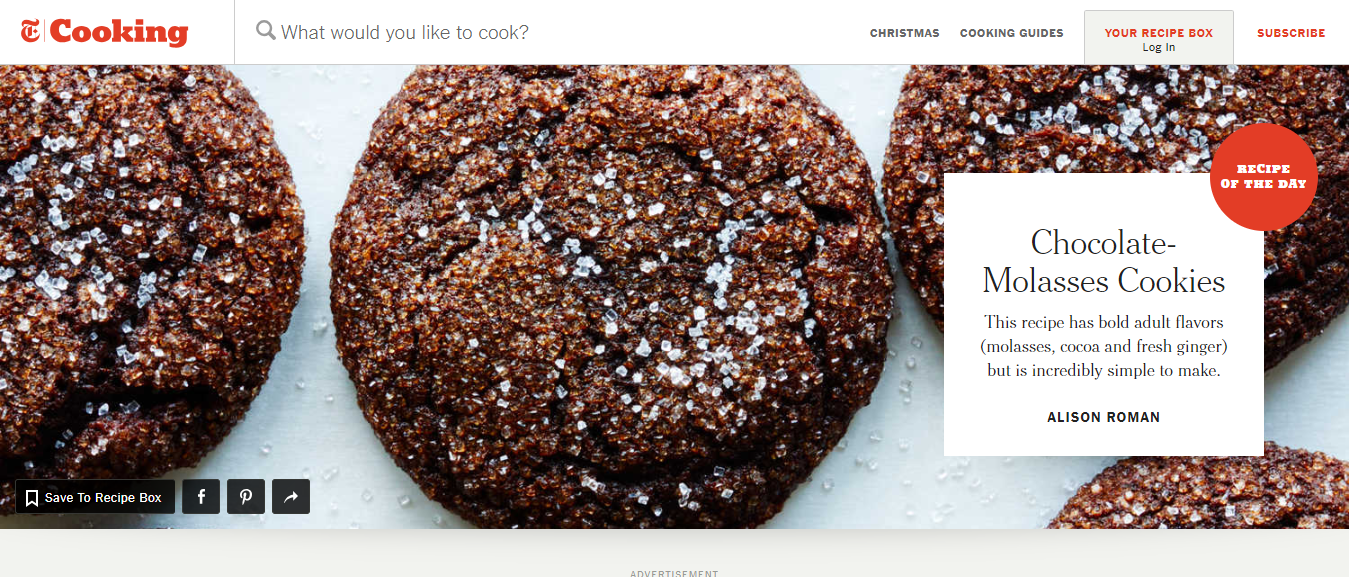 There are plenty of cooking apps out there, but to my mind the NYT Cooking app is one of the best. Whilst no app can replace your Grandmother's patented method for preparing the turkey, if you are looking for new ideas this app can help you make the most of the ingredients to hand.
It also comes with some fairly advanced features for a cooking app. If you've also got Evernote installed on your phone, you can link it to NY Cooking in order to save your favorite recipes. Perhaps best of all, though, is the simple fact that your phone will not go to sleep if this app is on screen, meaning that you won't smear gravy all over your shiny smartphone.
4. Handy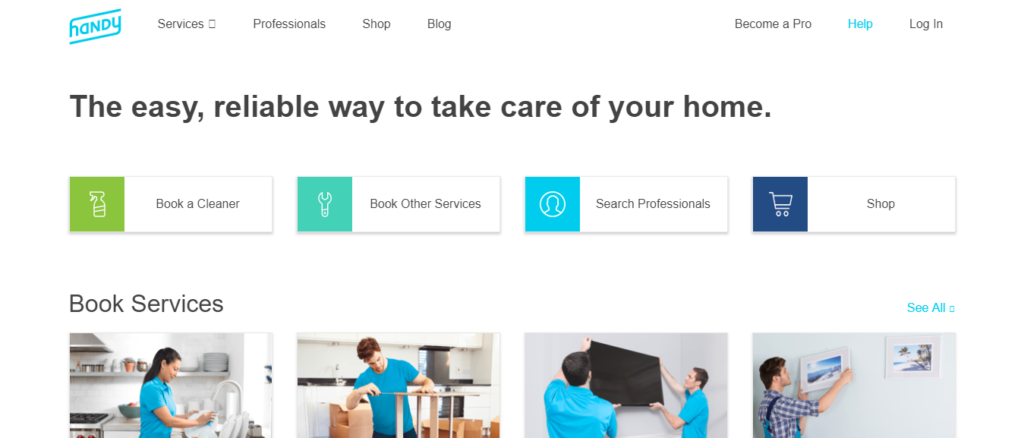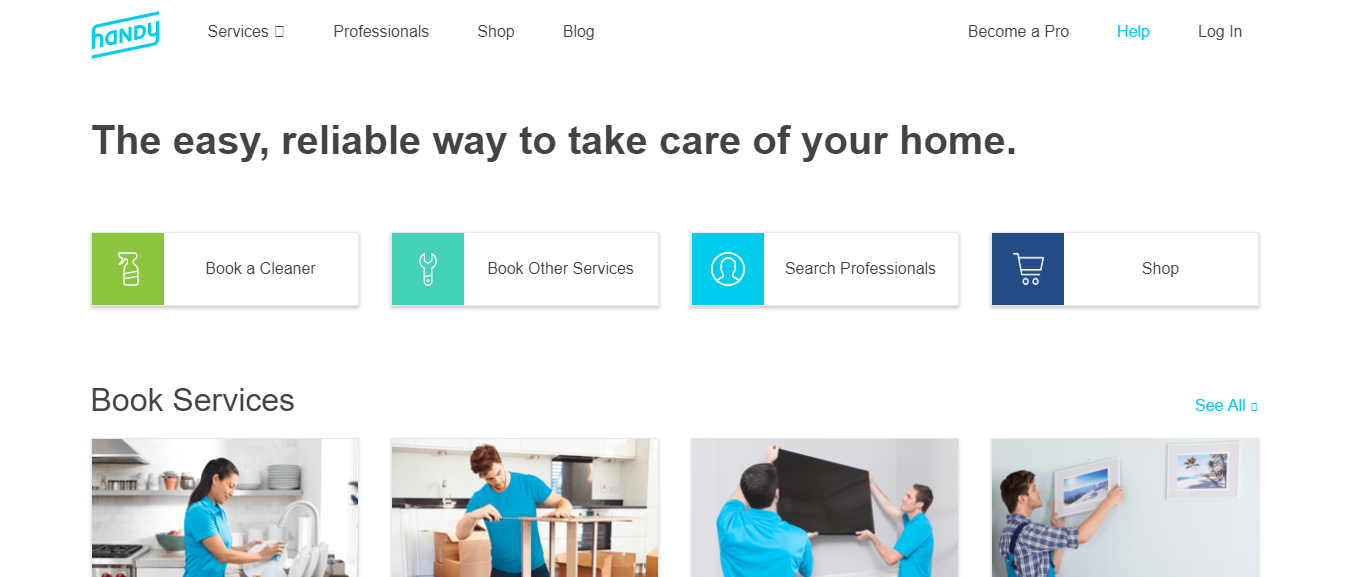 Perhaps the most stressful part of the holiday season is hosting guests. Not only do you have to cook, but your house is on display. If you find yourself at the end of a great party, simply too tired to think about cleaning up, apps like Handy are really handy.
This app connects you to cleaners in your local neighbourhood, and allows you to book them online. Taking its cue from apps like Uber, each cleaner is rated, so you can be assured that they have done a good job in the past.
Whether you get your house cleaned before your party as well I'll leave up to you: it depends on how judgemental your relatives are!
5. Express VPN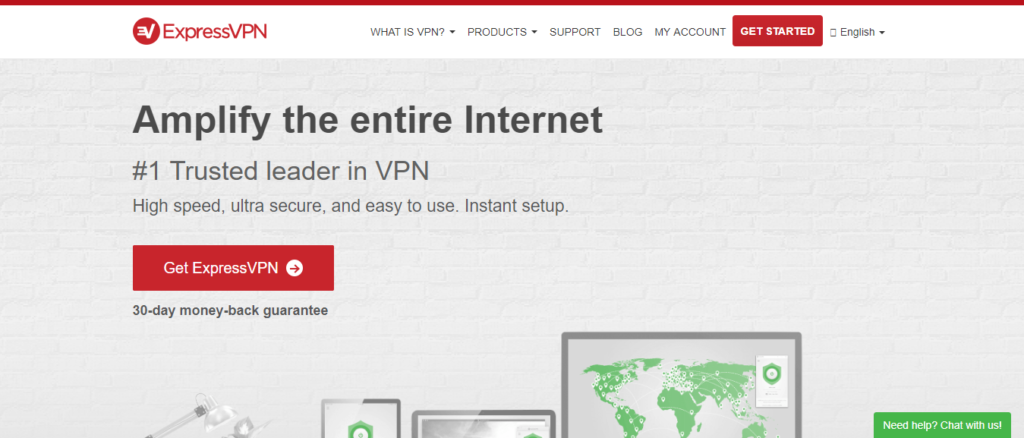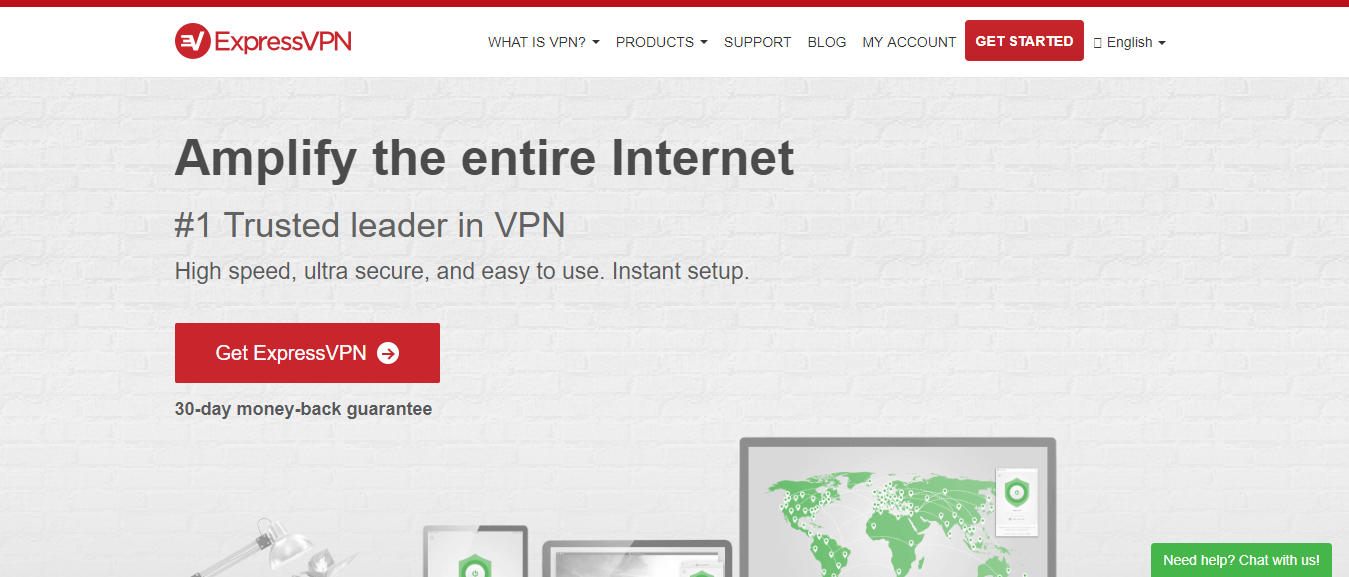 Yes, this is a VPN app, and while VPNs might not seem like the most festive of subjects, it's worth noting that cybercrime peaks over the holidays, with research indicating that fraud takes an estimated 20 percent uptick during the holiday season. The holiday season is therefore a great time to think about protecting yourself and your money.
A VPN is a good way to hide your online activity from fraudsters, which in turn can help keep you safe from identity theft and hacks. If you've never used one before, now is the time, because apps like Express VPN make setting up security super easy. Even better, it also rates among the best vpns for a mac desktop, meaning that you can easily extend your defenses across both your smartphone and your home computer.
6. Buddhify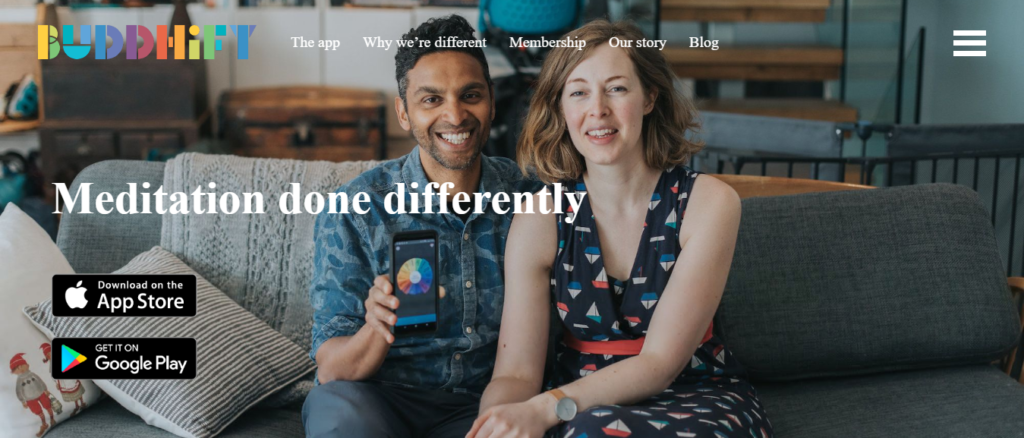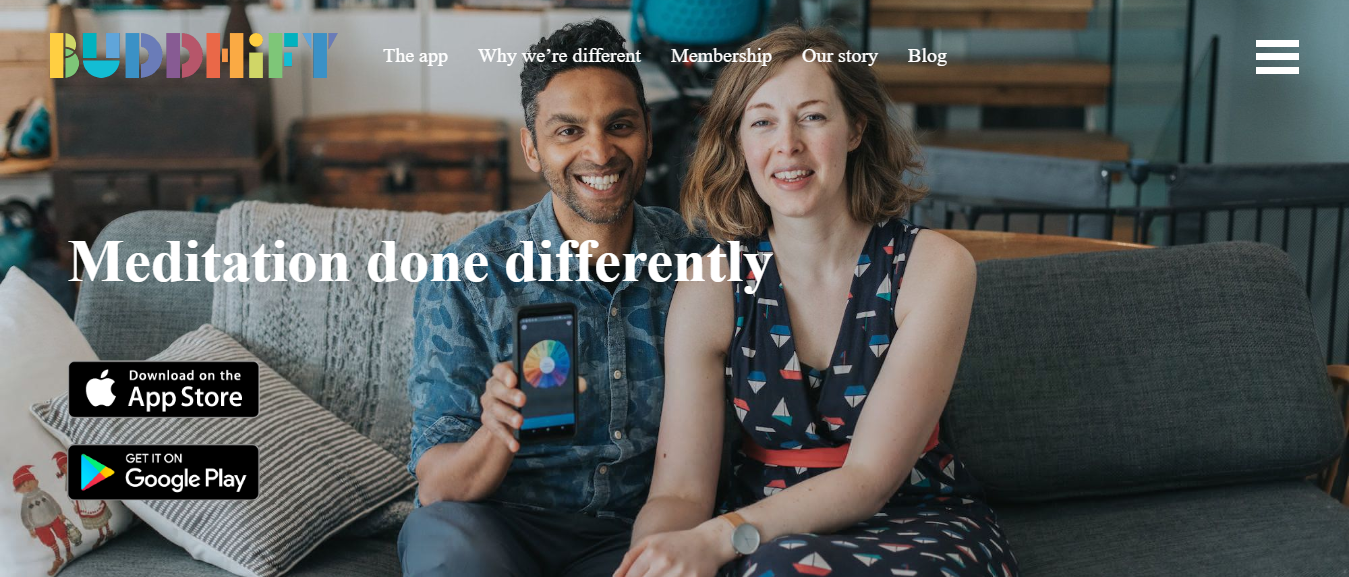 No matter how many apps you have, and no matter how much you enjoy the holidays, there will always be times when you are stressed out. When it seems like its all getting too much, apps like Buddhify are a lifesaver, encouraging you to take time out for yourself, and do a little meditating.
There are hundreds of apps that claim to help you relax, but Buddhify manages to cover almost every aspect of your day. It offers short guided meditations that aim to bring mindfulness to everyday activities, from travelling to taking a work break to going to sleep.
7. Your Favorite Family Game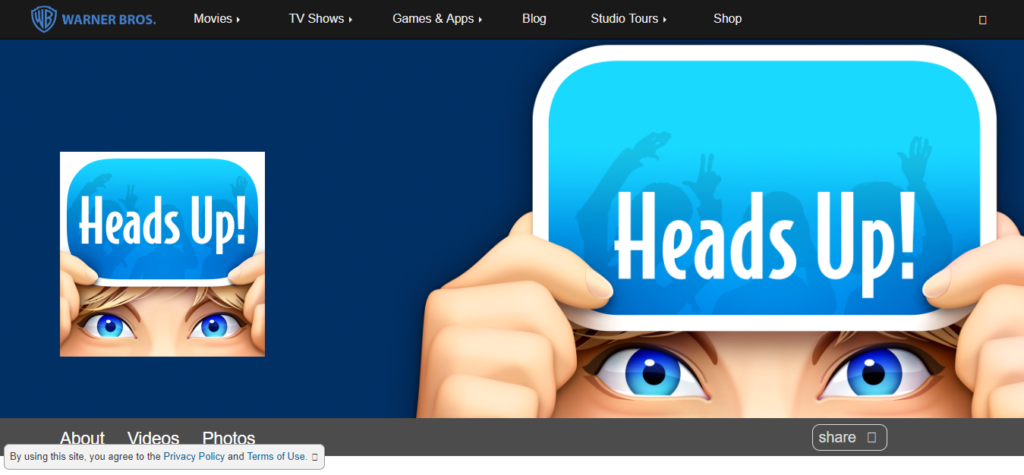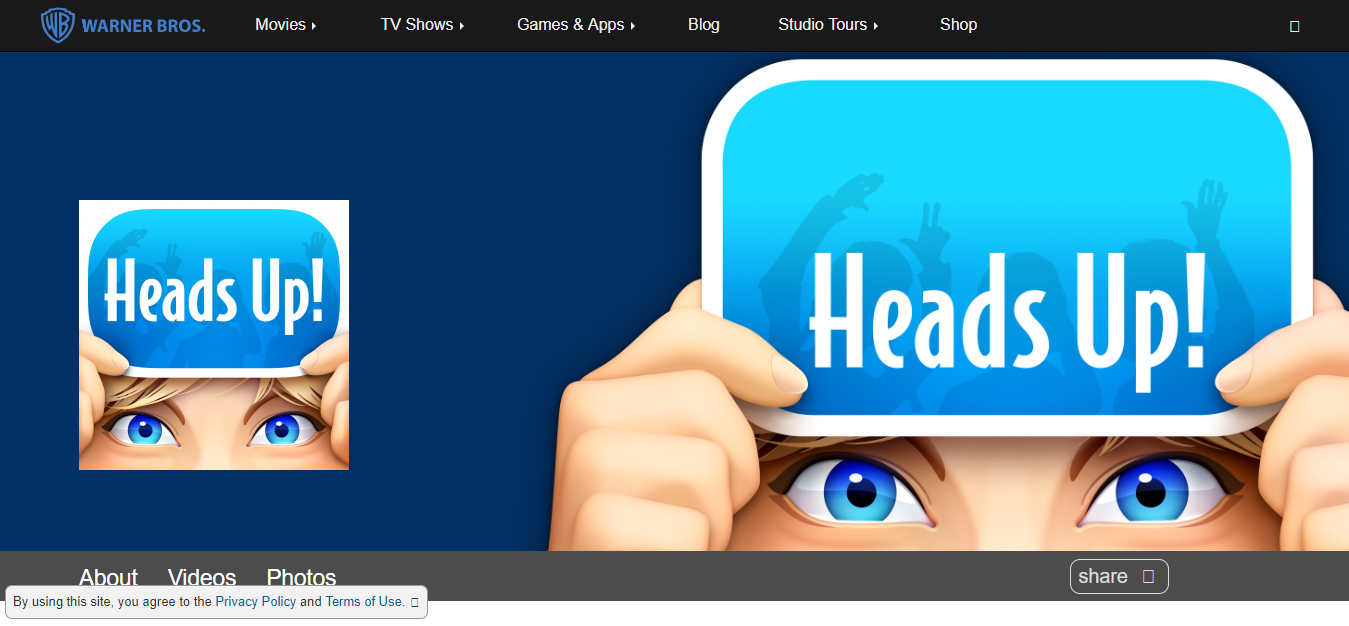 Finally, don't forget to have a little fun! You might already play games on your smartphone, of course, but the holiday season calls for something a little different: Grandma is unlikely to enjoy your favorite violent FPS!
Instead, have a look at the family games that are available in the app store. There are literally thousands of these, but for my money you can't go wrong with something like Heads Up!, a game that is based on holiday classic charades. Whilst playing a classic game on your phone might seem a little odd at first, I promise that it will keep the kids amused longer than a boring old board game, and might even defuse some of the family arguments.
A Final Word
Packing your phone with apps might not sound like the most festive of activities, but a little time spent researching what is useful for you will save you a lot of time and stress over the holidays.
Just remember, when the time comes to have fun, to put your phone away again. Ultimately, your smartphone is just a tool, and no app can replace the true holiday feeling. Choose your apps well, though, and you'll find that you are less stressed, and have more time for what is truly important: spending time with your loved ones.
---