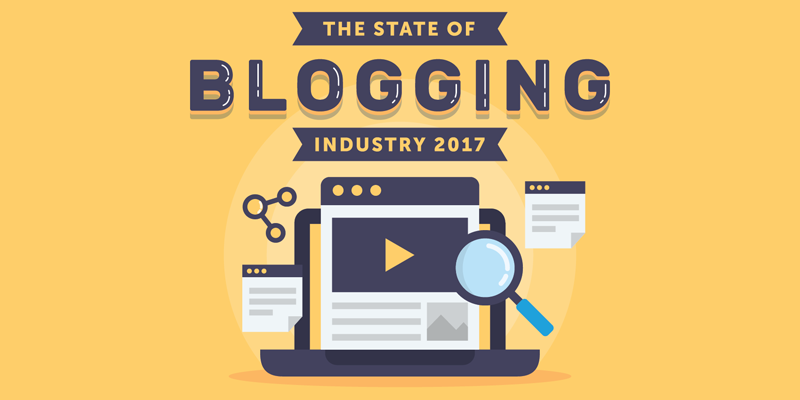 For most small businesses, the need to attract and retain customers is being hindered by one simple fact: they don't blog. Blogging in the modern marketplace is a fundamental requirement for success, and if your business or brand isn't administering a blog, you are selling yourself and your business short. Market statistics on blogging suggest that the average person reads about 10 blog posts per day, and 23% of all internet time is spent on blogs and the social networks that share them.
With numbers that high, it is no wonder that the most successful businesses in the modern internet marketplace have blogs that keep their customers engaged. If you own or operate a small business in 2017 and you haven't started blogging, here are the reasons it is absolutely crucial to success in today's modern marketplace.
Brand Awareness & Credibility
In an increasingly saturated marketplace, a brand can no longer rely on the old adage "build it and they will come". In today's marketplace, there is more competition than ever, and it is nearly impossible to stand out without proving your brand's credibility.
A blog is a great way to accomplish this feat, building your credibility and increasing your brand awareness. It is estimated that 70% of consumers learn about a company from an article rather than an advertisement.
Additionally, when it comes to the internet, a brand or business should want to improve SEO (Search Engine Optimization) in order to increase brand visibility. Considering that a company that blogs receives 97% more links to their website than one that doesn't, it is a key factor in boosting visibility and awareness while proving credibility in your sector.
More Social Shares & Increased Traffic
One of the reasons brand awareness is increased so heavily by blogging is due to the increased social shares a brand's blogs will receive. 94% of people who share a blog post think it might be helpful to others spread it happily.
Your blog is a tool to build engaging and helpful material for your customers, who in turn will share them to social media creating more traffic for your business. The average company that blogs generates 55% more website visitors than those who don't.
This alone is a huge reason to start a blog immediately. Increased traffic usually means more sales and revenue and blogging is a great way to increase both.
Better Conversion & Increased Sales
Compared to conventional email campaigns or advertising online, blogs have more reach and are far more likely to convert a viewer into a customer.
Internet users in the US spend 3 times more time on blogs than they do on email and, as mentioned above, nearly 70% of consumers learn about a product or business from an article rather than an advertisement. Consumers are constantly bombarded with advertising and email campaigns and a blog is a refreshing way to get them to pay attention to your offers and products.
Considering that 92% of companies that blog have acquired a customer from their blog, not having one in 2017 is simply not using all the tools at your disposal and is a waste of one of the best and cheapest converting channels available to a small business on the internet.
The modern marketplace is a bazaar of millions of merchants, and small businesses all looking to stand out. Blogging in this huge marketplace is imperative to increase brand awareness, traffic, and sales.
In 2017, a blog is a key tool that should be utilized by all businesses, especially small businesses looking to build credibility and get a piece of their sector's pie.
---
Check out WebsiteBuilder.org's infographic on blogging below:

More Resources:
How to Start a Blog: The Beginner's Guide to Successful Blogging
---