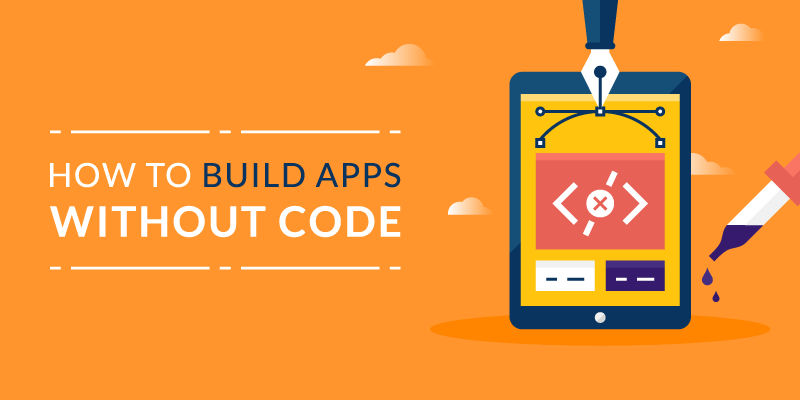 If you're looking for a way to create an app without coding, one option is to use a drag and drop app builder.
Using an app builder allows you to create an app without any coding knowledge. It's perfect for small business owners who can get all the benefits of having their own app, without having to go through the process of building one from scratch.
AppInstitute's app builder is a great example of this because:
Anyone can create an app without coding in minutes.
Our wizard guides you through the app creation process, meaning it's easy for anyone to build an app.
The apps can be published on Google Play and the App Store for use on Android or Apple devices.
You can start building the app for free to test out its functionality.
How to Use AppInstitute to Build an App Without Coding Knowledge 
Pick a Template for Your App
We provide a number of templates you can choose from when building your app. This is crucial because each type of business has different needs and therefore different requirements for their app.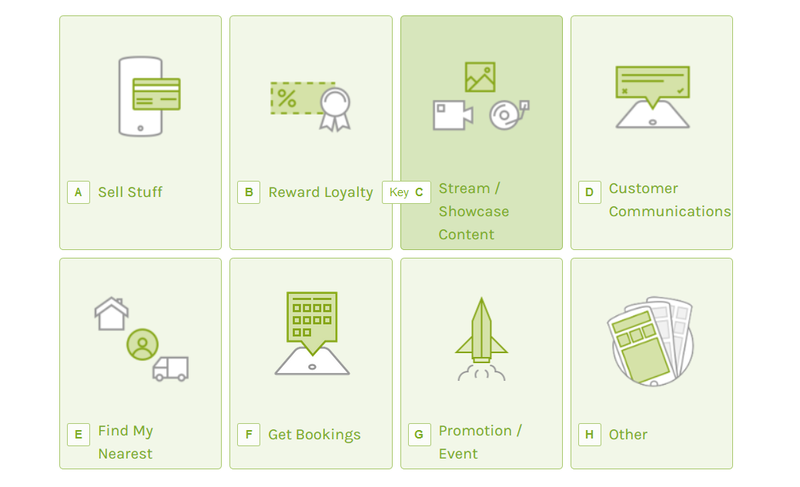 For example, a café could optimize the app for customer loyalty to encourage a select group of customers to keep coming back to their outlet. Alternatively, a beauty salon could select the primary focus of their app to be managing bookings so they can make the process easier for customers.
With AppInstitute, once you choose a template, you aren't limited in what the app can do. The templates are customizable, and you can add any of the features available in our app builder to any template. This provides true flexibility.
Provide a Consistent Brand Experience in Your App
The next step is to deal with your app's branding. This is important as it ensures people who know your brand through your shop, website, or social media channels get a consistent brand experience when using your app.
It's easy to add branding elements to your app using the AppInstitute app builder. You can add your logo and images, as well as keep a consistent color scheme. AppInstitute can even save you time by automatically pulling this information from your Facebook page and website. Of course, you can also add and adjust elements yourself.
Edit the Content in the Template
The next step is to edit the template. You can add business information, contact details, images, and more. You can also add more features to the basic template. AppInstitute allows you to add the following features to your app:
Booking system and calendar to accept reservations through the app.
Ordering and payments systems to easily let customers order items.
Direct messaging capabilities give you a direct line of communication to customers.
It's easy to fill in your About Us section and contact details.
Provide a rich media experience through galleries, videos, and audio.
Grow your business's social media accounts by integrating them within your app.
Drive revenue and repeat purchases through customer loyalty programs.
You can do all this without coding through the app builder. Simply create new tabs for each type of content you want to add and then adjust the information the tab shows from within the editor. Each tab is fully customizable so you can get it exactly as you want it to be.
Easily Publish Your App on the Play Store (Android) or the App Store (iOS)
Once you are happy with your app, the final step is to release it to the public. Our wizard makes it easy for you to publish your app for Apple devices via the App Store or on Android devices via Google Play. This can all be done in just a few minutes. We help you with:
Confirming the content rating of your app.
Adding app details, including the title, categories, description, icon name, and keywords. This makes it easy for your customers to find it.
Connecting to your Apple or Android developer account. This will allow you to be listed as the developer in charge of your app.
Finally, uploading and submitting your app to both app marketplaces.
If you want to know more about the process, we have a full guide you can check out here. Once your app is accepted, you can then offer it to your customers.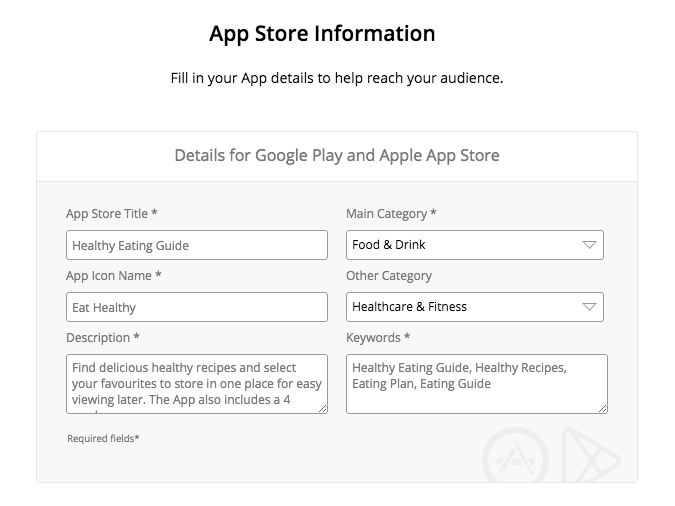 Features of AppInstitute's No Coding App Builder
Our app builder offers a ton of features that let small businesses build apps that can help them grow. Some of the features include:
Accept Bookings Directly Through the App
Small businesses can add a calendar and booking system to accept reservations directly through the app. This will help streamline your business's booking process and generate more business for your customers by making it as easy as possible for them to book.
Customers will no longer have to search for a phone number and call you. They will also be able to create their reservation at any time of day. It's like having a mini Uber or Expedia app solely for your business.
This process can be used by any company that accepts bookings. It may be especially useful for beauty salons, hotels, or restaurants.
The process of adding a booking system to your app with AppInstitute is simple. You create a form from within our no-coding app builder. You can then add various fields like text or number boxes and set up an auto-response message that the app will show to those who make a reservation.
You can then combine it with a calendar and even accept payments from within the app. Full instructions for how to add a calendar and booking system to your app are available here.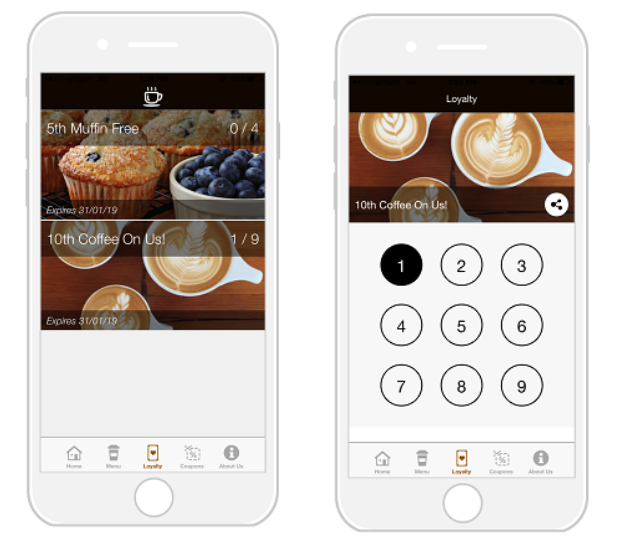 Drive Repeat Purchases with a Loyalty Program
Encouraging customers to keep visiting your small business is a great way to maximize revenue from each customer. One way you can do this is by introducing a loyalty program. The AppInstitute app builder makes it easy for you to add a loyalty program to your app.
Loyalty programs come in several different varieties. Perhaps the simplest is a stamp program. In one of these programs, each time a customer makes a purchase at your business, they receive a stamp. Once they have a certain number of stamps, they get a pre-designated reward.
Another way to drive loyalty is to create coupons and vouchers for customers that use your app. With AppInstitute, it's easy to create offers, set expiry dates, and schedule deals in the app without having any coding knowledge. All this is done through the app builder's coupons tab.
AppInstitute users can also add a loyalty points tab to their app. This can be used to reward customers when they check-in at your business or when they scan your QR codes. Businesses can easily incentivize this by creating offers that users can redeem when they reach the required points total.
Allow Customers to Order Food Through the App
Restaurants and takeaways can use our food ordering system to let customers purchase food from directly within the app. Making the ordering process as easy as possible could increase the frequency and size of orders, thereby increasing revenue.
Using the no-code app builder, restaurants can add all their menu items to the app. You can even add extras like toppings and sides. This ordering feature can be connected to an Android printer to automatically send the orders to your kitchen as soon as they are made.
The ordering system accepts payment by credit or debit card and PayPal. You can also offer the option to pay by cash at the restaurant. This gives you much of the benefit brought by delivery apps without having to pay their commission.
It works for customers too. They can create accounts and save their favorite foods. You can even combine the ordering system with one of the loyalty programs mentioned above to keep customers coming back for more.
Use Notifications to Contact Customers Directly
One of the great things about apps is they provide a way for small businesses to directly provide content to their customers. In fact, some surveys have found push notifications have a read rate of up to 97 percent.
This success of a notification depends on when businesses send them out, as well as the type they send. With the AppInstitute app builder, you can send notifications to customers based on their location. You can also schedule notifications to go out at optimum times.

Alternatively, you could use the notification centre to target your offers to certain users based on their preferences. Think about sending discounts to people who are nearby or offering deals on meat-free dishes to vegetarians.
To see how effective your campaigns are, we provide analytics that shows you the effectiveness of your notifications. This will allow you to adjust your campaign where necessary.
Contact Customers Directly Via Secure Messages
Using the app's direct-messaging capabilities, customers can contact the business directly. It can help customers let you know if they are having trouble ordering or clarify any issues they may have.
By being able to take care of problems in real-time, you could increase the likeliness that a customer will complete an order, thereby increasing sales. You can even send images, files or PDF's to users via the secure messages feature.
Add Content Your Customers Will Love to Your App
As well as the features mentioned above, business owners can add multiple other features through the add content tab. Business owners can add About Us pages, photo galleries, videos, and more to improve the experience for customers and provide them with information about your business.
Businesses can add as many of these pages as they like. An example of how these could be used would be a boutique shop displaying newly stocked items in a photo gallery, a page with direct access to its social media accounts, or a section for blogs and videos to keep customers up to date with goings-on at the shop.
How Business Use AppInstitute Apps 
Here is a selection of the businesses that have successfully used AppInstitute's app builder to create their app. You can find more in our case studies section.
Wired Cafe Bar Uses its App to Stand Out from the Competition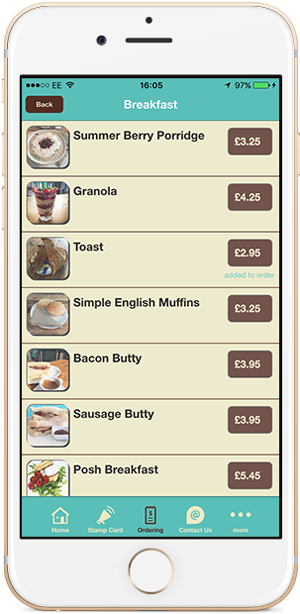 Tres Gretton-Roche used AppInstitute to create an app for her coffee shop Wired Cafe Bar. The ordering feature allows customers to order from the menu directly through the app. This was combined with a stamp-based customer loyalty program to encourage repeat customers. After four months, the cafe saw mobile sales increase by 22 percent.
Oracle Beauty Salon Uses Its App to Drive Mobile Bookings
Jayne Arthur is the owner of Oracle Beauty Salon. She uses her business's app to allow customers to make bookings and receive reminders about their appointments. These are features she says her customers love. Oracle Beauty Salon saw a 42 percent increase in new bookings from app referrals and a 48 percent increase in bookings from app users.
The Chippy Antrim Uses its App to Increase Sales and Drive Loyalty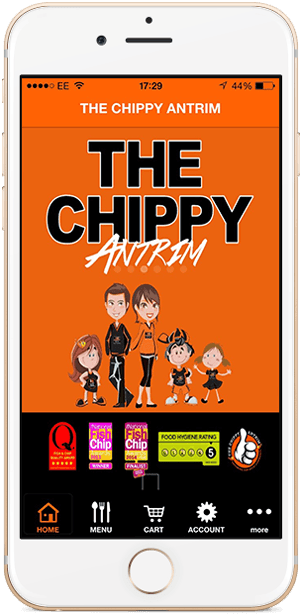 The Chippy Antrim showcases its menu on its app and allows customers to order food directly. Following the introduction of the app, it has been downloaded over 1,200 times. The business said that 72 percent of customers who order through the app do so at least twice a month, suggesting the customers love using it.
Try AppInstitute to Create an App Without Coding Now
It's simple to get started with AppInstitute, and users can even try out the app builder for free by clicking here. This will allow you to see exactly how easy it is to make an app, even if you don't have the technical knowledge required to do so from scratch.
---