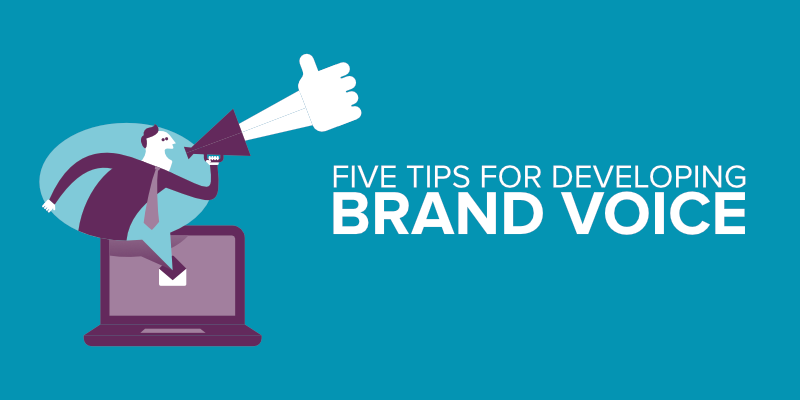 In the world of marketing, the tone of your company's brand voice can be a game-changing differentiator.
Why do you need a brand voice? For starters, the tone and feel of your brand are how your company communicates to your audience, gives your customers a touchstone to recognize your brand, and ultimately helps determine who your target audience is in the future.
In the following blog post, we do not offer tips on how to craft a perfectly, polished logo or an eye-catching color scheme, but rather why and how to develop a carefully crafted brand strategy focused on the "who, what, where, how, when, and why."
For starters, it is essential to understand that your organization's "tone of voice" is not about what you say but more about how you communicate it. It is the lasting impression your brand leaves on prospective and current customers alike.
If your brand voice is so polished that it conceals your true personality, customers may find it challenging to relate to your brand and, consequently, trust your brand. On the other hand, if your voice is too casual, you might alienate some businesses concerned with professionalism.
Keep in mind, your brand voice is equivalent to your personality. And if you want your brand to be authentic, it should show off traits that reflect who you are in real life.
Yes, Brand Voice Is All About 'You'
If you want your brand to be authentic, it should reflect your company's real-life personality. One way to work toward this goal is by sharing your company's story and getting really good at telling it. Your brand's voice and tone should lure curious people in and conjure emotions. Use your blog, social media, and your in-person networking to embrace storytelling in your marketing.
Also, keep in mind that honesty and transparency in your storytelling tactics are best. Confidence and openness can be major assets when it comes to communication with customers, especially as you work to generate your brand voice. According to Sprout Social'sQ2 2017 Index, many people say that the most attractive behavior from today's brands is "honesty."
Traditionally, companies have struggled with sharing the intimate details of their journey. However, in today's ultra-competitive digital landscape, brands are realizing that by keeping things open and transparent they can stand out in the sea of competitors.
Perfecting Your Brand Voice: Five Tips
Here are five tips on how to develop and maintain your company's brand voice:
Be genuine and authentic. Consumers do not like it when brands talk at them; they much prefer authentic communication. Use a genuine tone when interacting with customers. Always communicate – whether in-person or online – like an actual human being. Being human will help you communicate better and will allow each individual who interfaces with customers to adopt the brand voice.
Take time to chit-chat. Voice and tone matter because they put a human face on your brand and let you take part in conversations. Take the time to have authentic, real-time exchanges with prospects and customers to better position your brand. Also, maintain a strong social media marketing voice – as a result, your followers will ultimately help you with your marketing efforts.
Deliver relevant content. Creative content is only effective if it resonates with your target audience. Take the time to understand your readers by researching their challenges, wants and needs. Post content that speaks directly to them, and communicate with them when and where they don't mind being reached. Use your customer relationship management software to understand who your customer is and to take notes on individual needs you can address through your product to help you build a content library.
Lend a helping hand. By helping people, you can develop a presence in online social communities. Carefully take time to develop genuinely helpful replies. Building these key relationships can help carry your brand forward. In addition to posting helpful blog posts, try searching for questions you can answer on Quora or Reddit where people actively search for help.
Post other interesting tidbits. It is essential to make sure your communications are not just always about your brand. When you address hot topics or current issues, it can put customers at ease that you know what is important to them. Keep your content fresh and interesting, so you don't lose your followers' interest. By keeping things relevant, you can entice your audience into coming back for more.
Finally, everyone in your company should not only know what your brand voice is but how to integrate it into their role and how to effectively communicate it in what they do. They should always project your company's brand voice when interacting with customers and prospects.
A solid brand voice can be the key to ensuring you stay true to your company's overall vision, mission and identity. The above five tactics can help your brand face consumers genuinely and effectively.
Ultimately, try to understand your relationship with your customers, and work to give them the transparency, authenticity and consistency they want and deserve. It can help strengthen and solidify your brand and create opportunities for positive customer experiences that can last for many years to come.
About the Author
Lisa C. Dunn is a writer for TechnologyAdvice.com. She is a freelance writer, copywriter and ghostwriter who develops high-quality content for businesses and non-profit organizations. For over 20 years, she has worked with numerous PR and digital marketing agencies, and her work has been featured in well-known publications including Forbes, VentureBeat, Mashable, Huffington Post, Wired, B2C, USA Today, among others.
---