Although hashtags were first used on Twitter, Instagram brought them to the limelight. Instagram hashtags are essential, especially if you want to broaden your reach and interact with more people in your target demographic.
Since its introduction to the media space in 2007, it has become an effective marketing instrument. Many have shifted from the traditional website method of advertising to social media because of the potential of hashtags.
Instagram hashtags are now an efficient tool to gain more followers, enhance interaction, and expand reach. In addition, they categorize and make content discoverable for people.
Honing your hashtag skills is the way to go if you want to tap into the platform's ability to reach a large audience. This is especially so now that people can follow hashtags just like they can follow users.
To use hashtags the right way, you need to be smart, creative, and thoughtful.
In this article, we'll delve into how to get more likes from Instagram hashtags and the relevant hashtag examples in 2022.
Here we go…
Types of Instagram Hashtags
Before using hashtags on Instagram, you have to know the various types that exist. This will help you creatively develop unique and interesting content for your audience. The major types of hashtags are:
 Niche Hashtags 
 Branded Hashtags
 Location Hashtags
 Seasonal Hashtags
Niche Hashtags.
Hashtags typically help you discover readers who are interested in your material. And using hashtags that appeal to specialized interests like fashion, vegan food, or pets can help you achieve just that. #technews #fashionhaul and #tofulife are examples of niche hashtags.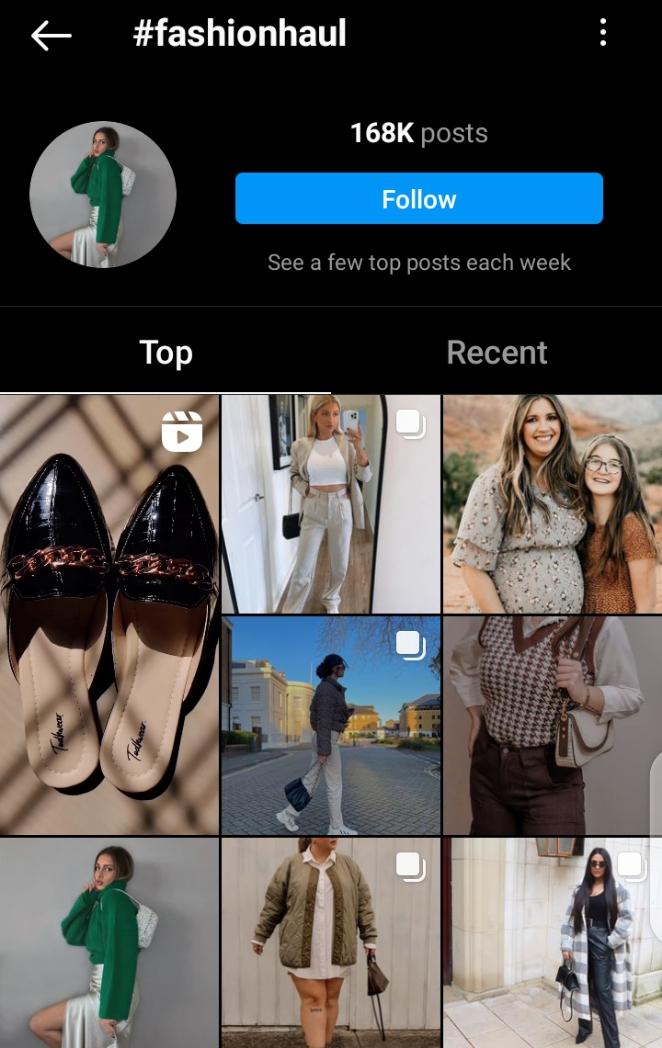 Branded hashtags.
These hashtags usually include your brand name, a branded slogan, or a brand tagline. You'll find these kinds of tags in most brand posts because they're effective.
Feel free to encourage your followers to use your branded hashtags in contest posts or other material that's relevant to your brand (a.k.a. user-generated content).
Examples of niche hashtags are #cocacola #nike #hm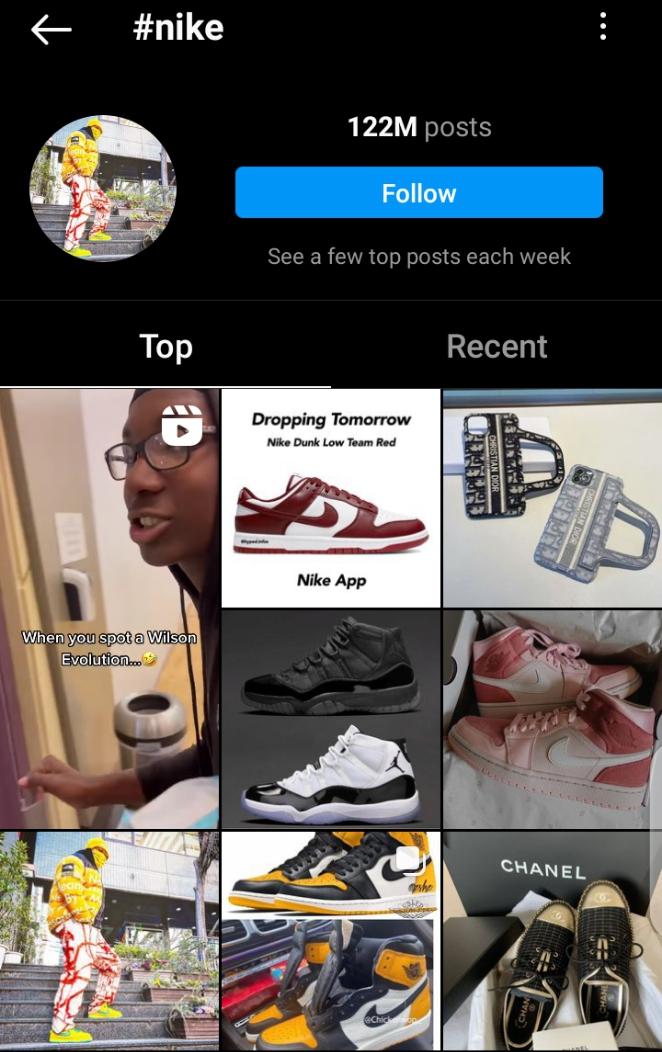 Location Hashtags
Using the location hashtag is one of the ways to keep your GramFam informed about your latest movements. 
Location hashtags are created when you add a hashtag to any location. For example, #dubai.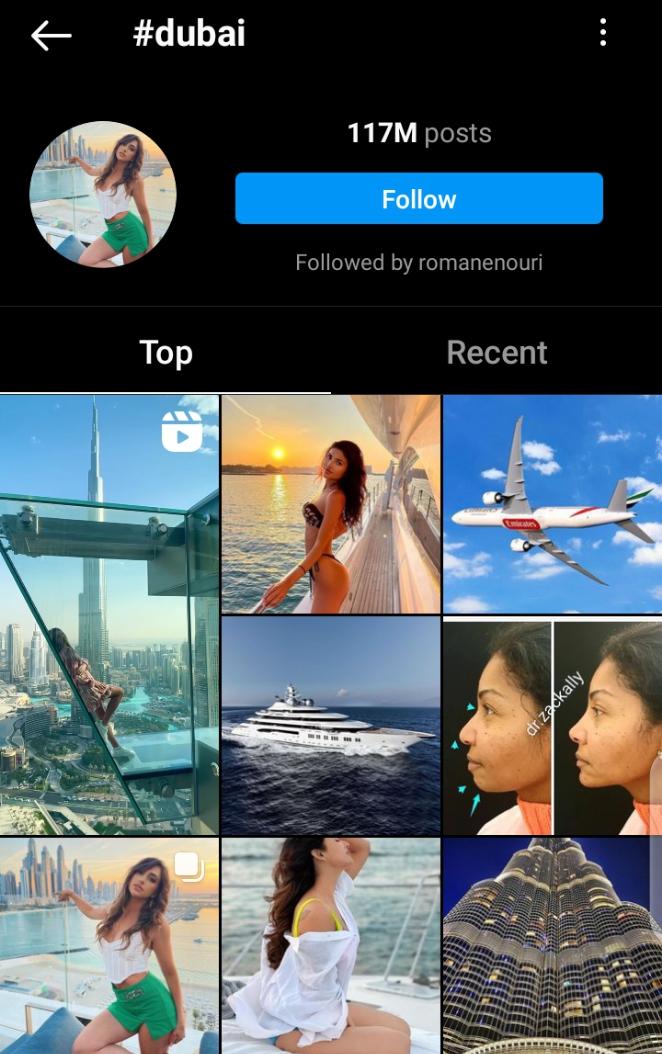 Seasonal Hashtags
Seasons come and go, but the memory you create for your audience during these seasons stays. Seasonal hashtags are a way you connect with your audience and show them you understand the feeling the new season brings. 
For example, if you're a clothing brand, advertising your summer wares during the period is a good strategy. But to further increase your reach, add in some hashtags like #summerbodygoals, #summerstyle, #summernails, #beachyday, etc. 
Image @HouseofSequins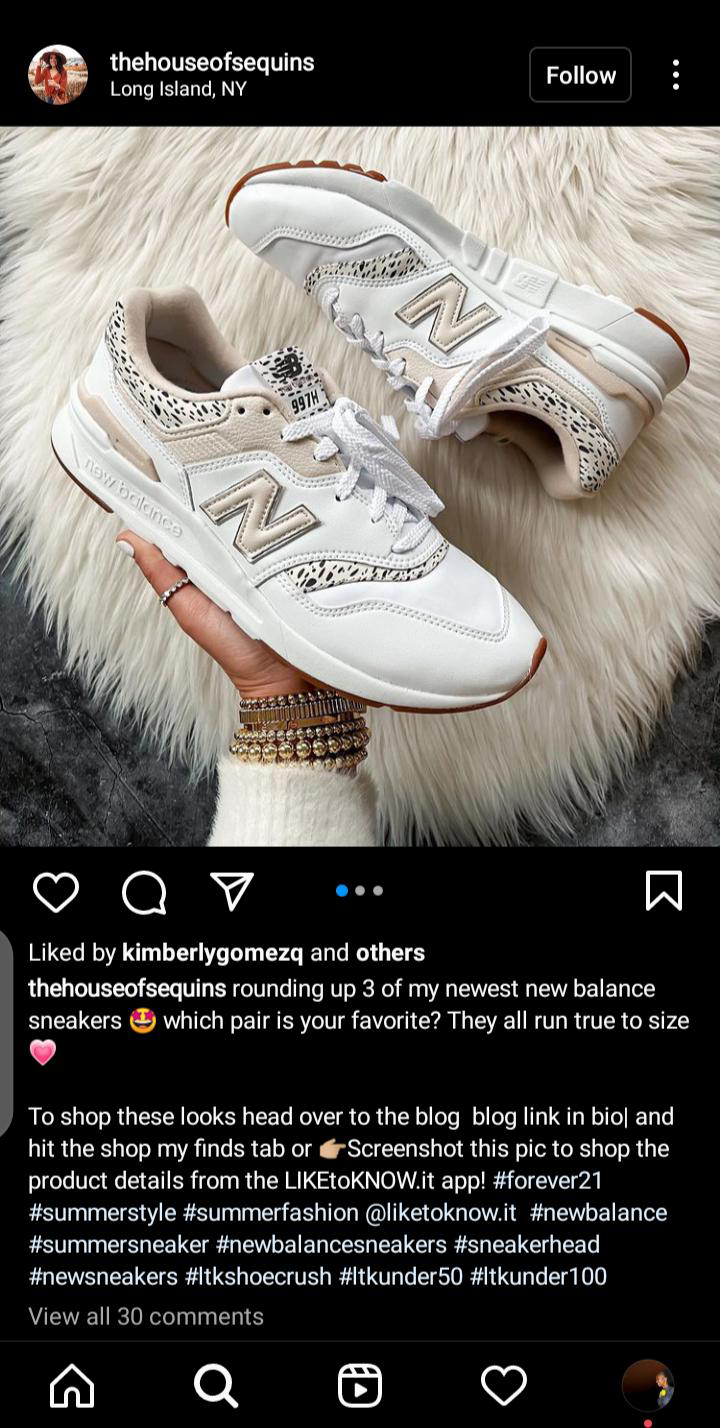 Why do You Need To Use Instagram Hashtags
Regardless of how you feel about hashtags, you can't deny that they play a crucial role in your content marketing strategy.
Instagram statistics are a valuable tool for businesses, influencers, and individuals who want to understand their audience and measure the success of their content. With over 1 billion active users, Instagram is one of the most popular social media platforms in the world.
Businesses can use Instagram statistics to track metrics such as engagement, reach, and follower growth, while individuals can track their personal brand and measure the impact of their posts. Instagram's built-in analytics tool, Insights, provides users with detailed data on their profile, including audience demographics, top-performing posts, and more.
By analyzing these statistics, users can make informed decisions about their content strategy, audience targeting, and overall Instagram presence.
Statistics show that an average Instagram Post has about 10.7 hashtags. Hashtags seem too common on Instagram, so why should you join the band?
Instagram hashtags help your brand:
Categorize your posts
Get more visibility and awareness. 
Get more promotion on services, offers, and products
Maintain activeness on the platform
These four points appear to be the most important of a brand's social media goals. So, the bottom line is that Instagram hashtags are a surefire way to get your business and message out there.
How to Find the Right Hashtags
There are many hashtags out there, but how do you find the best ones for your brand? 
Consider Your Audience
Before embarking on any journey on the gram, make sure it'll benefit your audience . The content you create must be tailored to suit their needs. And so must your hashtags. If you upload something out of your audience's interest, you'll likely not get your desired results. 
So, consider your audience and study what they want. This will help you filter out the 'unnecessary hashtags' for your brand and goal.
You could experiment for Instagram likes with some hashtags. If they don't perform well enough, change them.
Research 
Research is one of the most important things you should do to create unique and relevant hashtags. Keep in mind that hashtags can get outdated. Also, new ones can come in, depending on trends.
So, you need to stay on top of your game and always keep tabs on relevant hashtags according to seasons.
The problem is that it can be quite stressful to do this sometimes. So, here are easy ways to compile more hashtags within a short while. 
You can get hashtag ideas from your: 
Most hashtags are related to a specific industry. You can simply gather some of the highest performing hashtags in your niche and use them to achieve better awareness. 
One thing you will easily get from your competitors is ideas. Ideas for content and ideas for hashtags. So, the next time you need hashtags, take a sneak peek at your competitor's page.
How about using research tools to find hashtags? Tools like this give you good suggestions about relevant hashtags for your brand account. Examples of these tools are Hashtagify, hashtag expert, etc.
How to Use Hashtags On Instagram For More Likes
Using hashtags goes beyond adding 'random tags' anywhere on your profile. There are different ways to do it. And there are important tips to keep in mind. Here's a breakdown.
Include Hashtags in Your Bio
Your bio serves as the first impression giver and converter for your brand. But, you can increase these effects by including hashtags and website links to your bio.
Little things like this help bring your brand to the spotlight and increase your audience base.
Image @OutdoorVoices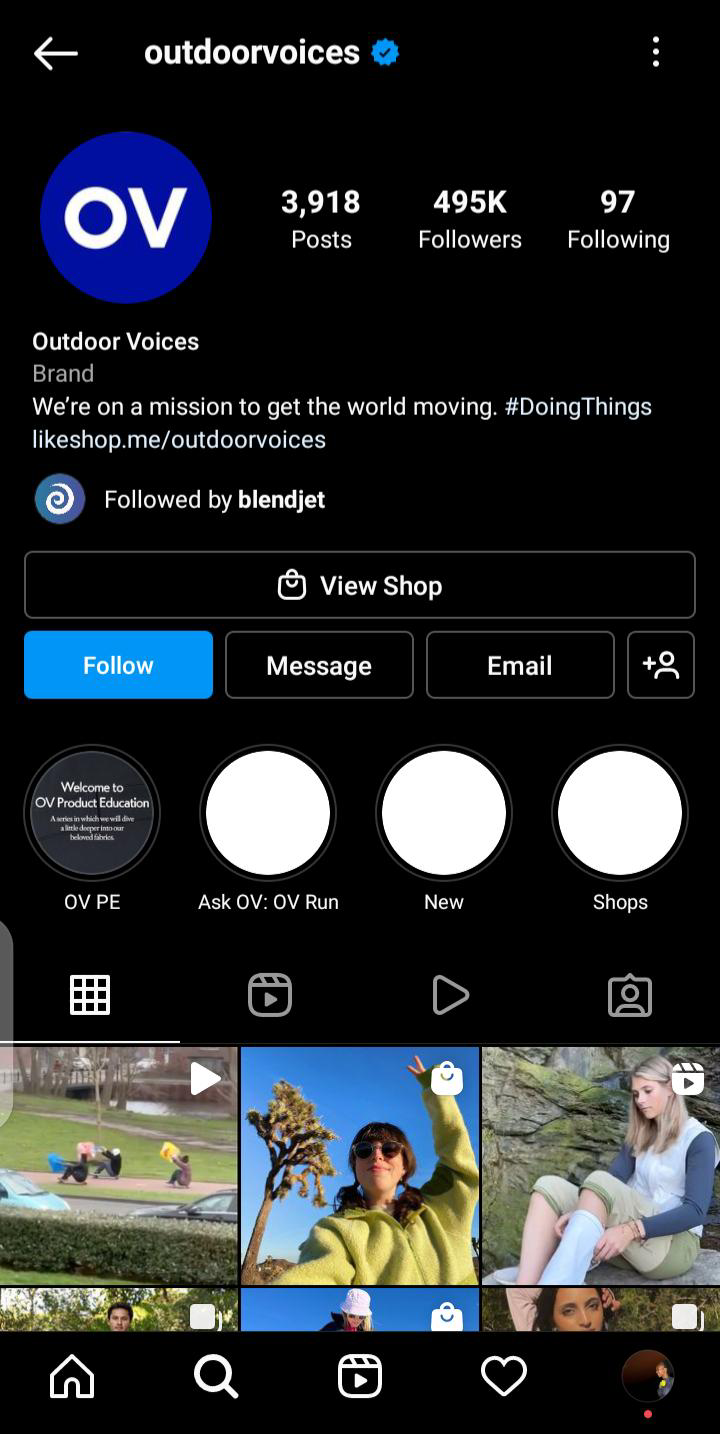 Avoid Banned Hashtags
Instagram is waging war against scammers and imposters on their platform, hence the need to ban some hashtags. There are tons of banned Instagram hashtags, and using these will limit the reach of your posts. Consequently, it'll hinder non-followers from seeing them. 
There's a long list of banned hashtags on the Internet, but you have to do your research to find them out.
Use Multiple Hashtags
Most Instagram posts have between 5-10 hashtags. This is the smartest way to combine different related hashtags in your posts without getting penalized for excessive hashtag usage. 
Plus, multiple hashtags (not too much) help you appear under different searches at a go.
Create Unique Hashtags For Your Brand
You can as well create unique hashtags for your brand. It's similar to getting a brand name because it gives your audience the opportunity to decipher your content from others. Your unique hashtag can be crafted from your:
Brand name
Industry specialization
Brand slogan
Brand nickname, etc
Whichever you choose, play around with words to get a really unique hashtag for your brand. 
Get Hashtag Ideas From Your Audience
You can also get Hashtag suggestions from your audience. After all, you may not have all the creativity to handle the hashtag creation task alone. In times when you lack ideas, ask your audience. 
Top hashtags for 2022
Here are the top hashtags in 2022
#love
#fashion
#beautiful
#photography
#cute
#follow
#tbt
#like4like
#travel
#selfie
#summer
#Instastories
#food
#style
#motivationmonday
#follow4follow
#sunset
#beach and lots more.
Conclusion
You've learned how to use Hashtags to increase the number of likes on your Instagram account. You also have a list of the year's most trending hashtags. Now, you have all you need to drive more likes to your profile using hashtags.
To help your brand expand as planned, avoid using restricted hashtags. Learn from your competition, and conduct extensive research before attempting to use any tag.
While at it, create fresh and valuable content to keep your audience interested. Couple this with targeted hashtags and watch your Instagram profile grow like wildfire.
Feature Image @ Jon Tyson from Unsplash