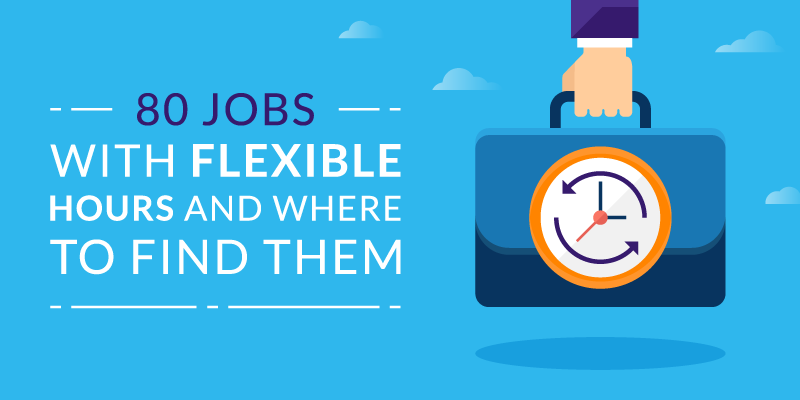 Jobs with flexible hours are an attractive prospect. They promise to let you take back control of your life, allowing you to spend more time with the family, go back to school, or focus on other hobbies.
The good news is there are plenty of flexible jobs out there that give you more control over when you work. These include traditional roles, as well as flexible careers only made possible due to recent advances in technology.
In this article, we'll discuss the various types of flexible jobs out there, as well as show you places where you can find work.
What is Flexible Work?
There are many different types of flexible jobs. Some will be more flexible than others. A part-time job in a bar, for example, will provide flexibility in that you may have some control over your schedule every week. However, once you've agreed to agreed to work certain hours, you're committed. If you'd like to make sure whether your prospective company offers flexibility, you can visit an employer review website like JobSage.
Other jobs, such as being a freelance writer or designer, allow you to work when you want to and pick and choose projects. However, you may find that as you take on more and more work, you end up working close to regular full-time hours anyway, especially if you have to interact with clients.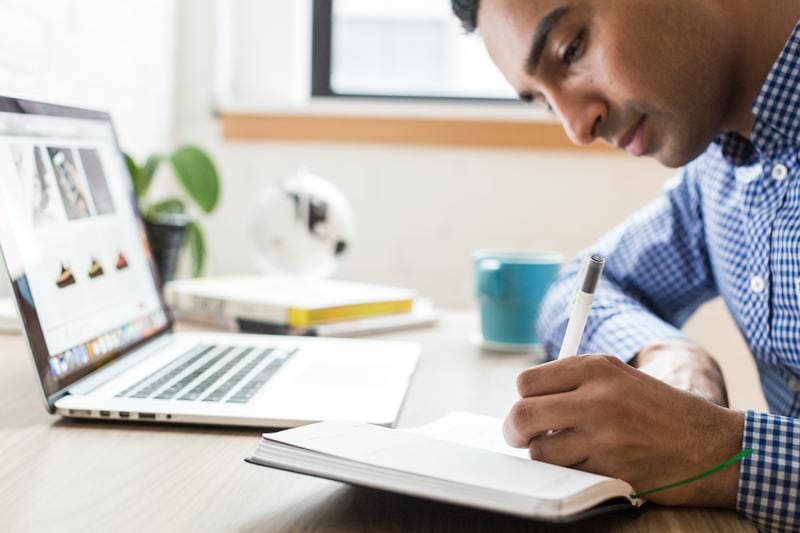 This article will focus on jobs that offer some form of flexibility when compared to working a regular 9 to 5. Next, we'll discuss the pros and cons of flexible work.
Flexible Work Pros and Cons
Pros of Flexible Work
Having a job with flexible hours will give you the ability to set your own schedule. This can be useful if you have other commitments such as school, family, or an existing job.
Some flexible jobs will give you freedom in terms of where you work. This can save you significant time and money on your commute. It also gives you the option of working while traveling the world or living in another country.
Many flexible jobs allow you to work as much or as little as you want. This means they can be an excellent way to earn extra money at times when you need it, while not requiring you to work when you don't need to.
Most flexible employers don't mind if you have an existing job. This means you can work and earn more money on top of your regular career.
Cons of Flexible Work
Part-time employees, gig workers, or freelancers may not receive the same benefits as full-time employees. You may miss out on health insurance and pension contributions.
Even if your hours are flexible, you may still be required to make some commitments. This could be taking calls at certain times, working certain hours, or sending in work by a deadline. Few jobs are 100 percent flexible.
It may be hard to get as many hours as you want with flexible work. This will depend on the job.
Flexible work can also be insecure when compared to regular work.
Part-Time Jobs with Flexible Hours
Perhaps the simplest way to get a flexible job is to find part-time work at a local company that is accommodating of your schedule.
You may not get quite as much flexibility as if you were able to work at home and accept and turn down work as you see fit. However, you may be able to find employers who are willing to work around your schedule – at least to a certain extent.
There are many ways to find flexible part-time work in your area. You can look at a job board website like Indeed or Monster and search for the keyword plus your region. Alternatively, businesses that require part-time workers often have high turnover rates, meaning you can find success by simply dropping into the business and handing in your resumé.
Here are some part-time, flexible job ideas.
Bar staff
Retail assistant
Restaurant wait staff
Call center
Fast food restaurant worker
Barista
Bank teller
Warehouse worker
Lifeguard
Sports coach
Receptionist
Sales staff
Office assistant
Work at Home and Online Flexible Jobs
The internet has vastly increased the number of opportunities for people that want to work at home. Many jobs that would have previously required the employee to go into an office or workplace can now be done online.
The jobs in this section are different to the jobs in the freelance section because all the work comes through a single company. On the other hand, freelancers will generally work directly with several different clients.
Nonetheless, many of the jobs in this section will technically be done on a freelance or contractor basis, meaning you may not get the benefits of being a part-time employee. You should check your employment status before accepting any work.
For more information, we've also linked out to a company that hires for each role. There are other options available for most of these roles. Find them by searching online.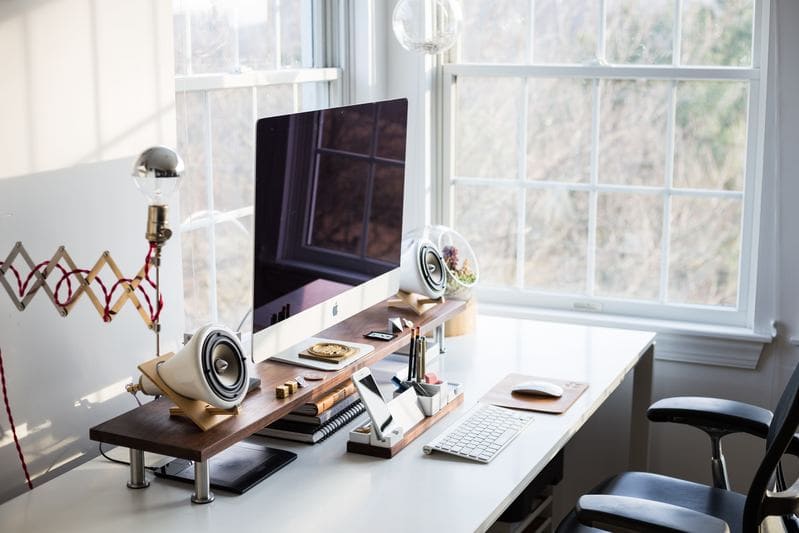 Freelance Flexible Jobs
As a freelancer, you'll usually take on work on a project-by-project basis. For example, writing an article, designing a website, or creating a logo. Freelance work is often highly flexible with the employee being able to work whenever they want as long as they complete the task by the deadline.
Additionally, freelancers can accept or reject work as and when they please. This can make working as a freelancer highly flexible. Although, some types of freelance work may require the freelancer to be in communication with a team or client. If this is the case, it will reduce the overall flexibility of the job.
When looking for freelance work, you can use online marketplaces like Upwork, Freelancer, or Fiverr. Beyond these services, you should also look to build your network and reach out to companies that may require your service.
Copywriter
Web design
Content writer
Graphic design
SEO specialist
Mobile app developer
Professional services
Photographer
Illustrator
Video production
Voice actor
Product design
Animator
Grant writer
Brand strategist
Project management
Proof-reader
Flexible Jobs that Pay Well
Some types of freelancing and flexible work can be especially lucrative. Upwork released a list last year of the highest paying job skills on the platform. The skills on this list were all found to pay $100 per hour or more.
Unfortunately, these areas of expertise are rare which may close them off for many people reading. If you don't have any of the abilities on the list, you could use this as a guide for what to learn to increase your income potential in the future.
If you do have the skills, then freelance market places like Upwork or your network can be good places to find work.
Network analyst
Computer vision engineer
Chef.io consultant
Neural networks engineer
Firmware engineer
Hardware prototype specialist
Cloud computing expert
Intellectual property law
Trade law
Privacy law
Spatial analyst
Apple Watch app developer
NetSuite developer
Acquisition strategist
Algorithm developer
Gig Economy Flexible Jobs
The definition of the gig economy varies depending on who you ask. More generally, it involves any temporary job in which the employee doesn't have a contract. This allows them to work on their own terms, while also providing benefits for the business owner who doesn't have to pay for full-time staff. Based on this definition, most of the jobs in this article are classed as gig economy jobs.
However, many people associate the gig economy with apps and other technology that brings together workers and customers in a way that wasn't possible before. It is these app-based jobs that we will focus on in this section.
We've linked out to services that allow people to work in any of the roles listed below. Many of them require little in the way of formal qualifications. The downside is that some of these services may not be available in your area, although alternatives may be.
Bonus: Start a Business That Allows Flexible Hours
One potentially lucrative way to get involved in flexible work is to start a company that will allow you to work flexible hours.
There are many businesses you can choose and run from home. Many of them have few start-up costs and can be set up quickly.
We recently produced an article dedicated to providing readers with inspiration for starting businesses at home. You can check out the article here.
Become an app reseller with AppInstitute's White Label App Builder
Manage social media
Start a content marketing agency
Cleaning agency
eCommerce store
Dropship business
Affiliate marketer
Event planner
Create a publishing imprint
Lead generation
Start a YouTube Channel or a blog
Wrapping Up
That's all for our list of flexible jobs. The work we listed includes a good mix of opportunities. Some allow you to earn a quick buck right now, as well as lucrative careers with flexible hours that require more time to get set up. Whichever option you choose, we wish you luck in your job hunt.
---