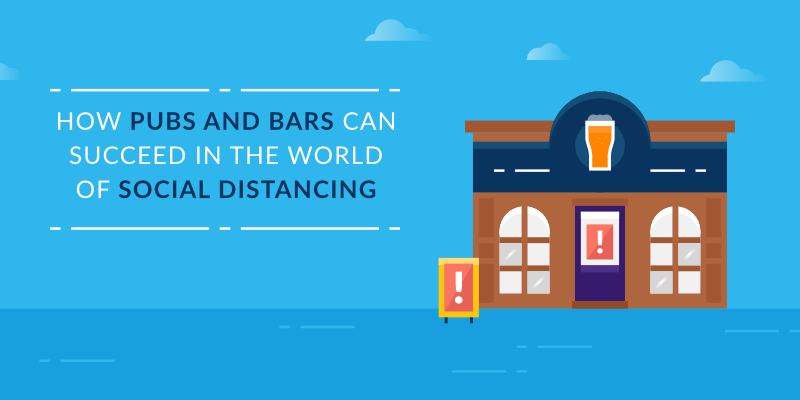 Pubs and bars are reopening across the world, ending months without customers. But owners have a new challenge to contend with: how to enable social distancing effectively.
While many of the problems facing pubs and bars are similar to those of restaurants and coffee shops, pubs have things a little tougher due to the focus on alcohol—a factor that complicates social distancing.
To effectively enable social distancing, bars and pubs need to put rules in place and ensure customers understand them. Here are six strategies pubs and bars can use to succeed in the world of social distancing.
Enable Table Service 
One of the main challenges for bars is having a way to minimize contact between customers and staff. Implementing a table service system is the best way to do this, as it means customers have no reason to leave their seats for ordering or payment.
An app is an effective way to enable table service. Customers can browse your menu and then put in an order without interacting with staff. Once the order has been prepared, servers bring the drinks to the table.
Wetherspoons is one example of a pub that uses an app to enable table service, a feature it offered pre-lockdown but which is now more relevant than ever. Independent bars like the Common Bar are also using apps to provide the service.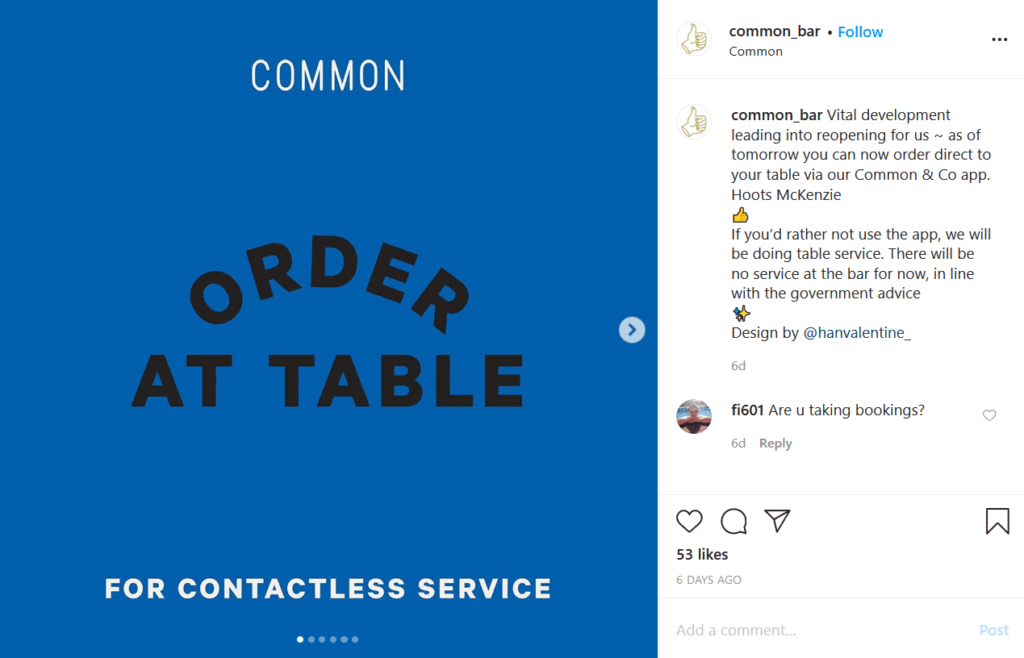 Pre-Booking Tables
With the need to sit down while visiting a pub comes the real worry that customers will make the trip but be unable to find a seat. This is a concern that this will put people off making the journey, which will lead to missed revenue.
One way around this is to offer customers the ability to reserve a table in advance. By providing this service people know they are guaranteed a table when they make the trip. This is a feature that you could enable via an app.
Be Imaginative with Outdoor Space
The timing of the reopening—bang in the middle of summer—means there are opportunities for pubs to enable social distancing by making full use of their outdoor spaces.
Check out how the pub at Horsham Sports Club has made great use of a neighboring field. While there are no tables, the pub has lined out socially distanced seating areas and encourages people to bring along their own chairs, blankets, and umbrellas to make the space more comfortable.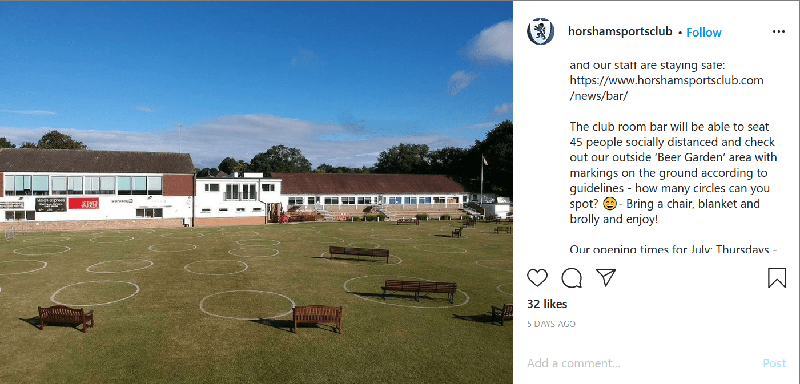 Not all pubs have such a vast outdoor space to utilize. Nonetheless, the government has relaxed rules on drinking outside, which makes it easier and quicker for venues to apply for the required licenses. Even city center pubs without dedicated outdoor space may be allowed to set up benches outside their venue.
Offer Takeaway of Drinks and Food
With many pubs operating at reduced capacity to adhere to social distancing rules, pub owners may have to be creative to keep revenue levels up. One potential option is to provide a takeaway service of food, drink, or both.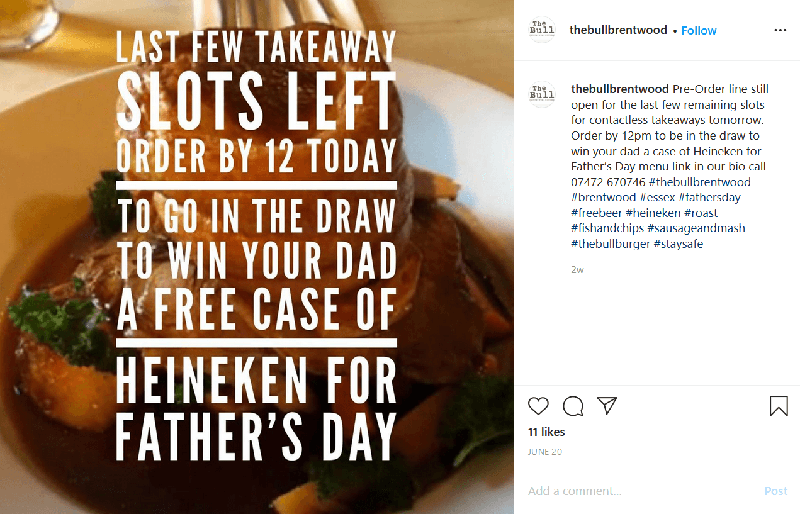 Offering food allows you to continue to make money from people who enjoy your menu but don't feel comfortable eating around other people. You just need a way to take orders, such as an app, and a way to package your meals to ensure quality.
Drinks can also be served to take out in some cases. While bottles of beer or wine are obvious choices for off-premises drinking, some bars are going further by offering DIY cocktail kits. For example, The Duppy Share is selling Pina Colada kits for £35. These include a 70cl bottle of spiced rum, pineapple juice, cream of coconut, and two cups.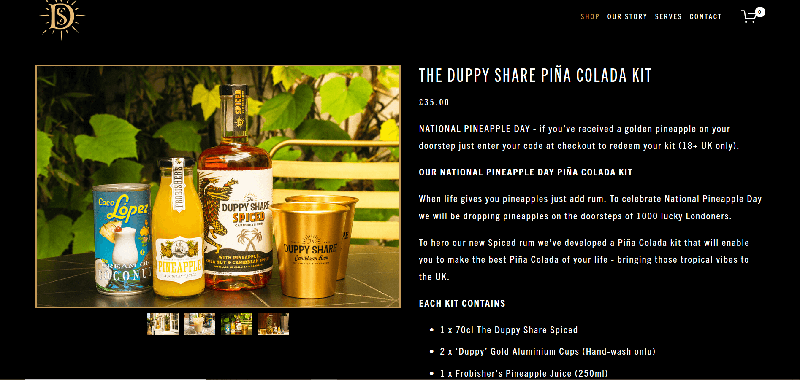 Follow Government Guidelines
The government has released guidance for how pubs and other venues that serve food and drinks should adhere to the new situations.
These include spacing tables out so they are at least a meter apart, marking down places where people should stand while queuing, introducing one-way travel routes through buildings, and using contactless payments. You can read the full guidance at this link.
Promote the Steps You Are Taking
One fear for many pub and bar owners is that customers will be wary about visiting despite being allowed to do so. While this is understandable, venues can alleviate some of these fears by being active in promoting the steps they are putting in place to enable social distancing.
If you have social media accounts, consider posting about what you are doing to make your business a safe place to visit. Alternatively, consider contacting local press, messaging blogs, or even just putting posters up in your pub to help spread the word. If people can see that you are taking the issue seriously, they may be more likely to visit your venue.
Stay Safe and Maximize Revenue with a Pub or Bar App
Apps can be an effective way for pubs and bars to enable social distancing. You can use one to enable table service, offer takeout, book tables, and communicate with customers. This ensures you don't miss out on revenue while showing customers that staying safe is a priority.
AppInstitute provides a way for bars and pubs to create a dedicated app, fast. Anyone can use our app builder—even those with no coding experience—and you can have your pub or bar app set up in hours. If you don't have time, we'll build one for you. Click here to find out more.
---