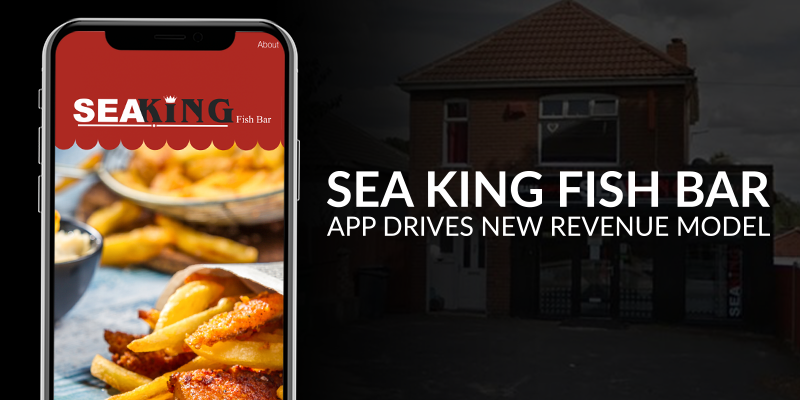 Derby-based fish and chip shop Sea King Fish Bar needed an app to launch its delivery service. The owners chose AppInstitute and were able to get up and running in just 48 hours. Now the app is a significant source of income for the shop, processing around 25% of orders.
An Exciting Opportunity for a Successful Business
Since its foundation eight years ago, the Sea King Fish Bar successfully relied on drop-in-trade for sales.
Wanting to capitalize on its strong reputation, owner Kulbir Singh saw an opportunity to build a new source of revenue through delivery.
Kulbir began by looking at third-party aggregator apps to enable this service, but soon realized that fees of up to 30% were unjustifiable. He decided that it would be more profitable to build his own solution. That's how he discovered AppInstitute.
Zero to Published in 48 Hours
Kulbir was instantly attracted to AppInstitute as he knew the platform would give full control over branding and ordering.
As a business owner he didn't have time to create the product himself, so he took advantage of AppInstitute's Hire a Pro service where a member of the team makes the app for you.
This allowed him to fast-track the app's release and it was available on both Google Play and the iTunes App Store in 48 hours.
Sea King Fish Bar also hired two drivers to help with delivery. Even with these costs, they are still much more profitable than they would be using a third-party service.
A Smarter Product and Hundreds Saved
The app has proved to be an excellent way for the company to streamline its delivery. It has seen the following results:
The restaurant now receives around 25% of all orders through the app.
By offering delivery through its own app, Sea King Fish Bar saves hundreds of pounds each week compared to if it used an aggregator app.
Sea King Fish Bar Says Customers Love the Convenience of an App
"Initially we planned to use Just Eat to offer delivery, but the fees were too high and we thought we'd get better long-term value by building our own product. AppInstitute were great as they were able to get the app up and running in just a few days. The app is easy to use, and many customers prefer the convenience of ordering on their phones."
— Kulbir Singh, owner of Sea King Fish Bar
---