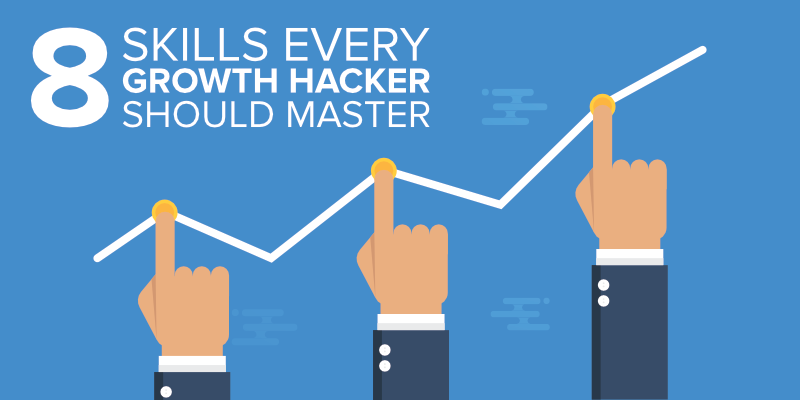 Have you heard of growth hacking but aren't entirely sure what it means? Well hopefully after reading this post you'll have a better understanding as well as knowing some of the key skills that every growth hacker needs to master to achieve success.
First and foremost though, what exactly is a growth hacker? To put it simply, a growth hacker is someone whose only focus is on growing the business they are working for, by any means possible. Sean Ellis, the man who first coined the phrase, describes a growth hacker as 'a person whose true north is growth.'
Many confuse the role of a marketer and a growth hacker, however, they do have their differences and can both offer essential skills to help a business move forward. A marketer has a broad focus across numerous aspects of the business whereas a growth hacker is purely focused on achieving growth, so whilst some of their activities may cross over at times, they are certainly two very distinct roles.
So now we have a better idea of what a growth hacker actually is and the role they can play in a business, what skills are required to achieve success in this field?
Programming & Coding
Now a growth hacker doesn't have to be a whizz at coding, however, a basic understanding of programming, coding and web languages such as HTML, CSS and PHP will stand you in good stead. The most important reason for this is so you can experiment with different things on a website without having to rely on a developer at any stage of the process.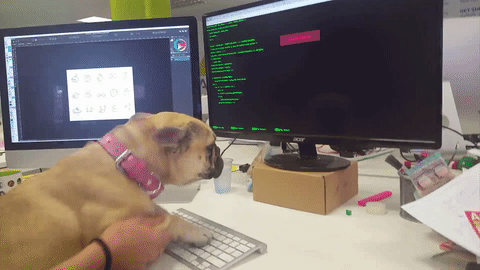 You don't need to be a pro like our mascot, Boo!
If you identify something that is working, or perhaps isn't working on your website, you'll be able to make adjustments there and then without having to wait for your request to be processed by your developer or design company.
With real-time changes, you can achieve growth far quicker than having to wait around for someone else to implement a crucial element of your plan for you.
Design Skills
Again, a growth hacker doesn't have to be a master of design, yet a design aspect can make a huge difference to how a website performs. If you notice that changes are required on first inspection, you'll quickly be able to remedy the problem.
If information isn't displayed in an effective and appealing manner on a website, a consumer isn't going to stick around. To be a success, you'll need to focus in on what the consumer is thinking and how they take in the information you are providing them with. If you can do this and make design changes in accordance with this, you'll be on the path to a successfully performing website.
SEO
Now having a great looking website that has all the components to grow your business through traffic and sales is no good if no-one can actually find it; which is where SEO or search engine optimisation skills come to the fore.
You'll need to have a knowledge of technical SEO so you can implement the best practices across the website you're working on. From technical aspects such as ensuring all pages have title tags and meta descriptions to traditional techniques including keyword research to make sure you are targeting the right phrases in line with the available products, services and location, SEO is key to growing your online platform.
Copywriting
As the SEO knowledge develops, a growth hacker will soon realise that they have to be able to write well too.
Content is king in Google's eyes so whether it's new landing pages to target fresh search terms, fantastic blog posts to keep fresh content ticking over on your site or larger content marketing projects to be featured on external blogs and publications, you need to have a strong set of writing skills to achieve the high standard required.
Outreach
To grow a business, you need to get it in front of the eyes of as many people as possible right? The web is awash with other websites, blogs and influencers that have huge followings and can potentially help drive users over to your website, make sales and grow the business.
Finding and then contacting these websites is through a process known as outreach and involves scouring the web for quality, relevant and authoritative sites to target before then devising engaging outreach emails to grab their attention and get them on side.
Read: The Weird World of Link Building
Offering high-quality content is a good place to start as, like we've already touched on, content is king in today's digital landscape so bloggers, in particular, are always on the lookout for content to add to their blogs. If your content is good enough and with the help of a large following and authoritative site, you could see a large influx of traffic and subsequent sales over to your website.
Social Media Marketing
It's important not to forget about the world of social media and simply the sheer amount of people that use it on a daily basis. This is a huge platform that is available to you as a growth hacker to target.
Read: How to Market Your Business on Social Media – 3 Awesome Case Studies
There are a number of ways social media can be used successfully, from developing your own profiles through regular updates with engaging and insightful content to paid advertising to get you in front of an even larger audience. There's also the prospect of influencer marketing which targets the big players on channels such as Youtube which, with one video promoting your services or products, could see you smash any sales targets and grow considerably in no time at all.
Analytics Knowledge
When looking for data on what works and what doesn't, analytical platforms like Google Analytics hand it on a plate for you.
However, as a growth hacker, you will need to understand this information and what to do with it. With solid analytics knowledge, you will instantly identify what is working and where improvements can be made, therefore using the data at your fingertips to trigger ongoing growth.
A/B Testing
With A/B testing know-how, you will be able to assess the performance of different versions of a web page, advertising button or app. You can measure the impact of each version of your experiment, tweaking aspects as you go along to find an end result that achieves the goals you set at the outset.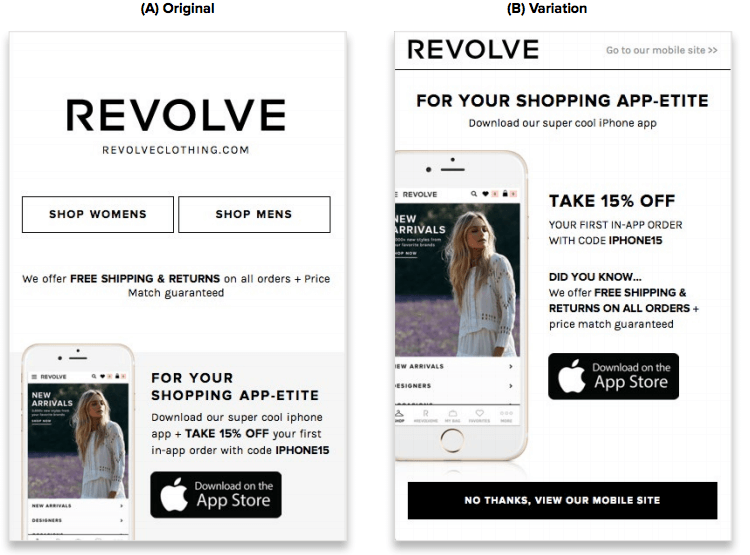 Source: Optimizely
Without the ability to effectively test different options, you'll have no idea about the impact that change can have or is having on business growth.
By developing knowledge of all of the above skills, a growth hacker will be on track to achieve the main aims of their job role; growth, growth and a lot more growth!
---