Processing someone's personal data is prohibited, unless it is allowed by the law, or the data subject has given their consent.
General Data Protection Regulation (GDPR) applies to mobile apps that collect, store, and process personal data of European citizens.
The main purpose of the GDPR is to improve privacy protection, as well as to control data, for European Union (EU) citizens. With GDPR, individuals get control of their personal information and liberty to improve how businesses or apps manage their data.
As an app developer, you are always expected to ethically carry out your business activities.
In this post, we tried to provide all the information that app developers should know about GDPR to ensure their customers have a safe experience on their apps.
Before we get into the details, let's understand what GDPR is and its significance in understanding data better and effectively utilizing it for your product offering.
What is GDPR and what app developers should know about it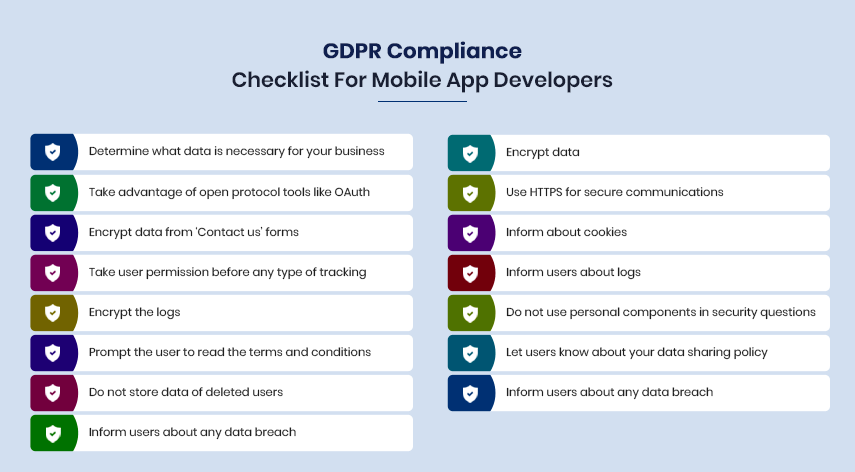 In the EU and the European Economic Area, GDPR is a regulation on data protection and privacy. Its primary aim is to improve an individual's rights and control over their personal data.
GDPR, which was approved on April 14, 2018 by the European Parliament, has brought colossal changes in all businesses. It doesn't matter where you are in the world; if you offer services or products to consumers in Europe, GDPR will be applicable to your app or business.
GDPR is summed up in 88 pages and is in effect since May 25, 2018. GDPR gives data subjects the freedom to withdraw their consent at any point of time. Remember these three "rights" to be GDPR compliant app developers: right to access; right to be forgotten; and right to be informed.
As an app developer, it is quintessential to comply with GDPR regulations, Osano's GDPR guide serves as an ultimate guide for it. You can gain awareness and level up your GDPR regulation knowledge by poring over it.
Additionally, we have listed down all the things you need to consider about GDPR as an app developer.
Your users matter
As an app developer, you rely on customer data analytics to optimize your customers' experiences. Hence, GDPR is especially relevant for you. So being a GDPR-complaint app developer means that you should refrain from assuming what users want.
Protecting people's data and acting on user requests, especially that of EU citizens, are one of the most important mottoes of GDPR. As an app developer, you can take the liberty to not collect the data that is not useful for you as a service provider. But on the other hand, if you decide to collect the data, you are required to clearly state what that data will be used for.
For example, if a certain online store requests buyers' mobile numbers during checking out, the store owners are required to provide a reason. Simple reason being either to prevent fraud orders or to run an SMS campaign during sale season.
Transparency is the key
GDPR necessitates that you provide all users with full details about how your app utilizes the personal data it collects. Preparing an app's privacy policy is a simple and significant way of letting your users know about how their collected data will be used.
However, if your app has a complicated or a precise way of utilizing personal data, it is always better to consult a lawyer. A lawyer will review or create a privacy policy that is tailored to suit your individual app.
Maintaining transparency by using the above-mentioned measures will most certainly protect your app from raising noncompliance concerns with GDPR.
For example, app developers can include all the details with regard to how users' data will be used by clarifying it in privacy policy.
An opportunity to win more customers
GDPR's motto is not to restrict app developments, rather make it more consumer-friendly and consumer-oriented. It will in no way kill your efforts that went into the development of the app.
You can still run your app business in the EU, given that you comply with the GDPR regulations. A majority of English speakers can be reached through advertisements. Another added benefit is shipping goods from China, or Chinese suppliers, to Europe is economical and reasonably faster than from other countries.
GDPR should be viewed as an opportunity rather than as a headache. Being a GDPR-complaint app service provider will make you a favorite among your European customers. Compared to customers in the USA, Europeans tend to take their data privacy really seriously.
For example, with users' data collection, app developers and service providers can get acquainted with users' demands in order to fulfill them.
Third-party involvement
When passing data from apps to third parties, the latter should gain awareness of and be involved in the app developer's GDPR-complaint activities. For example, email service providers and customer relationship management systems are significant examples of how data access transfer works from apps to third parties on a day-to-day basis.
App developers should also act as a data controller with regard to data access to third parties. It is also important to maintain good and clear communication with app users and customers regarding their data. Establishing a customer-oriented service thus becomes a key factor in becoming GDPR-compliant service providers.
App developers can include details of companies, subsidiaries, or retailers with whom their data will be shared by clarifying it in the privacy policy section.
Using cookies and privacy policy
Data privacy or protection is the reason behind establishing GDPR.
European consumers are very concerned with how their information is used. This information can be anything from the user's location, IP address, product preference, and so forth. Both data protection and data privacy are used as a selling point across sectors in European companies. App publishers, irrespective of their geographical zones, are required to follow these regulations.
For example, the homepage of the French multinational retailer, Carrefour, states that their website uses cookies to improve their customers' shopping experiences. A link taking the customers to their 'Privacy Policy' is also placed along.
Keywords stating GDPR compliance are placed all over the website. Remember, Carrefour is not a government body but a supermarket. Yet, the website has explanations of data privacy, — listed reasons for collecting data from consumers.
From this example, it is evident that the GDPR compliance is not just listed out but rather is scattered around so as to be not missed by the consumers and website/app users.
Creating your own privacy policy
As an app developer you need to make sure you always develop a GDPR-compliant privacy policy. For that, you will need to include the following details in your privacy policy:
What the app's policy privacy covers — A detailed description of how the app collects, uses, and protects user's personal data can be included to comply with the GDPR regulations.
Personal information collected by the app — App developers can mention details about the data that is gained from the user, such as email address, postal or billing addresses, phone number, date of birth, gender.
Why and how the app uses data — App developers state their purposes with regard to using users' data to personalize their shopping or user experience, contact them and update them regarding offers and sale periods, and manage and improve daily operations.
Sharing users' personal data — Data that are either shared with subsidiaries, third party, retail partners, or service providers should be shared with the users to maintain transparency.
Sharing personal data with other organizations — If the data is shared with other organizations, the privacy policy should list the organization's name, as well as the data categories that are shared.
Transfer of users' personal data — If under any circumstances, the user data is transferred to any third party, the same should be explicated in the app's privacy policy to adhere to GDPR regulations.
Protection of personal data — App users should be detailed about how their data is stored and protected in order to comply with GDPR regulations.
Cookies and similar technologies — Details related to cookies and usage of similar technologies should be explained for users' ease.
User rights — User rights to correct the given data, erase, restrict, object use of data, or withdraw any consent given by the users during app usage should be detailed out.
Notification of changes to privacy policy — Periodical review from users can be requested for any revisions or updates in the app's privacy policy.
Conclusion
All the above-mentioned details will definitely help app developers to understand and better use GDPR compliance to attract European consumers as well as to effectively expand your business. It is crucial that app developers always remember the 3R—right to access; right to be forgotten; and right to be informed.
It is important that you have a transparent privacy policy stated on your app, so as to gain consumers' trust and loyalty.
Noncompliance with GDPR regulations can result in serious loss of finance and consumers.
Are you an app developer? Does your app comply with the GDPR regulations? Comment below and share your story with us.
Author bio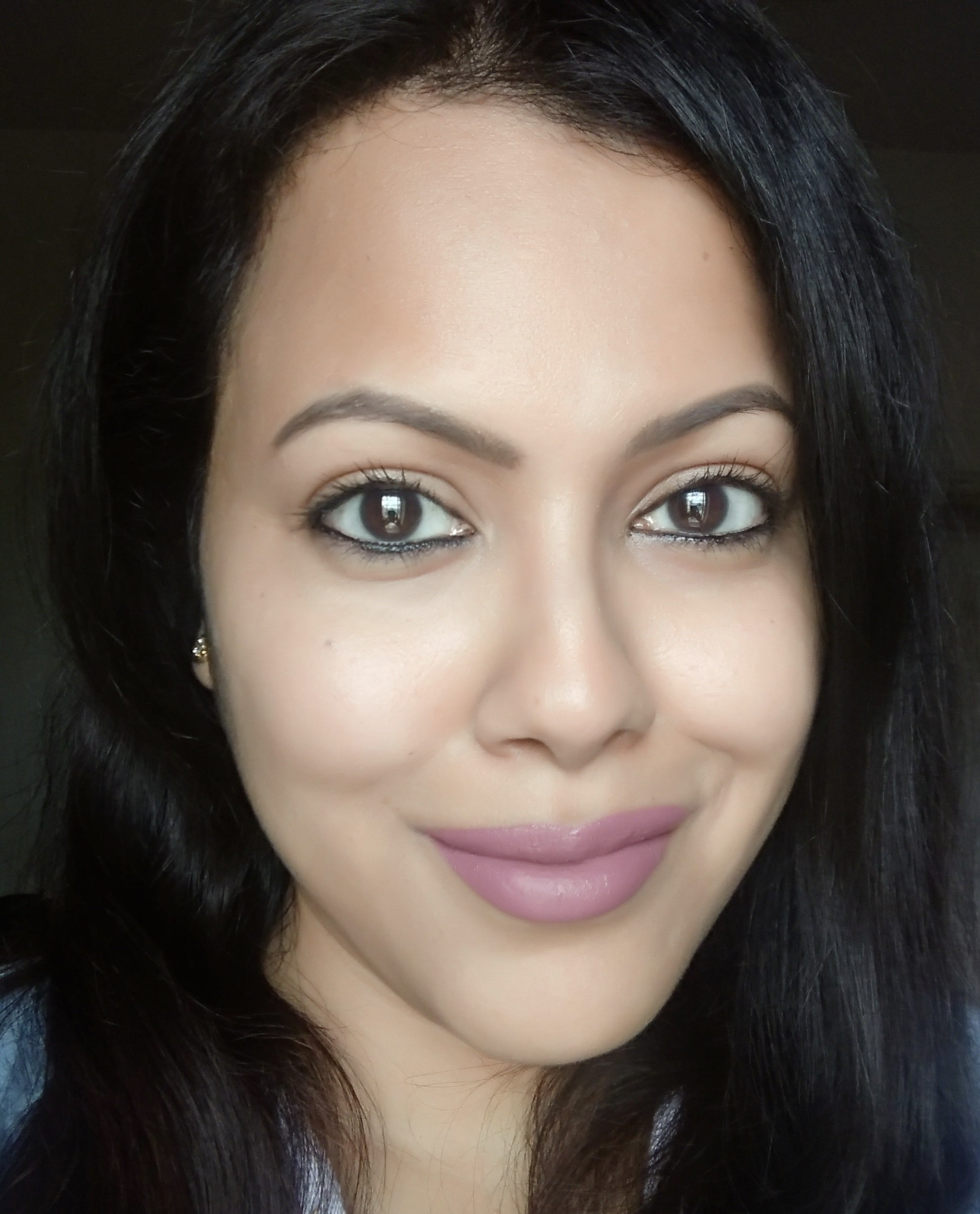 Atreyee Chowdhury works full-time as a Content Manager with a Fortune 1 retail giant. She is passionate about writing and helped many small and medium-scale businesses achieve their content marketing goals with her carefully crafted and compelling content. She loves to read, travel, and experiment with different cuisines in her free time. You can reach her on Linkedin or write to her at [email protected] for any content writing/copywriting requirements.