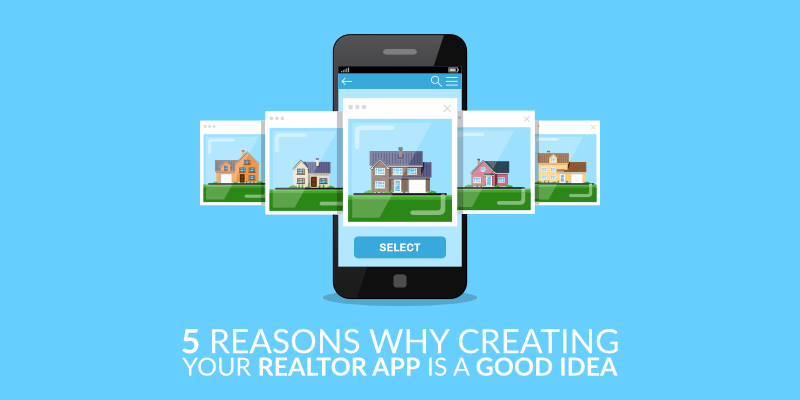 People, more than ever, now own smartphones or use mobile devices making it a lot easier for people to access information and keep in touch on the go. Gone are the days when people looked up a business using a phone book or newspaper.
For small and medium businesses to keep up with the emerging needs of the market, they must adapt to the global mobile movement. The best way to do it? Through mobile apps.
The real estate sphere is no exemption to this—especially with people turning to the internet and their smartphones when looking for new homes and more information in today's digital world, with the opportunities covered on our site.
A 2016 article from Entrepreneurship mentioned that "Smartphone apps have become too important a marketing tool for small business owners to do without." And why not? Developing a mobile app for your real estate sales business can reap benefits and ROI for you like never before.
In 2014 alone, Apple's App Store generated over $10 billion in revenue for developers. It's no surprise that everyone's working on developing trendy mobile apps! The growth in smartphone-usage makes mobile apps a key marketing tool for companies of all sizes, including your real estate sales business.
Let's jump to the bottom line — you need an app. With the right strategy and a clear understanding of what you want your app to do, you can almost instantly make your app happen.
In case you need more convincing, here are five reasons why your real estate sales business will start to gain more benefits with a mobile app.
1.) You can provide exceptional value to your clients like never before!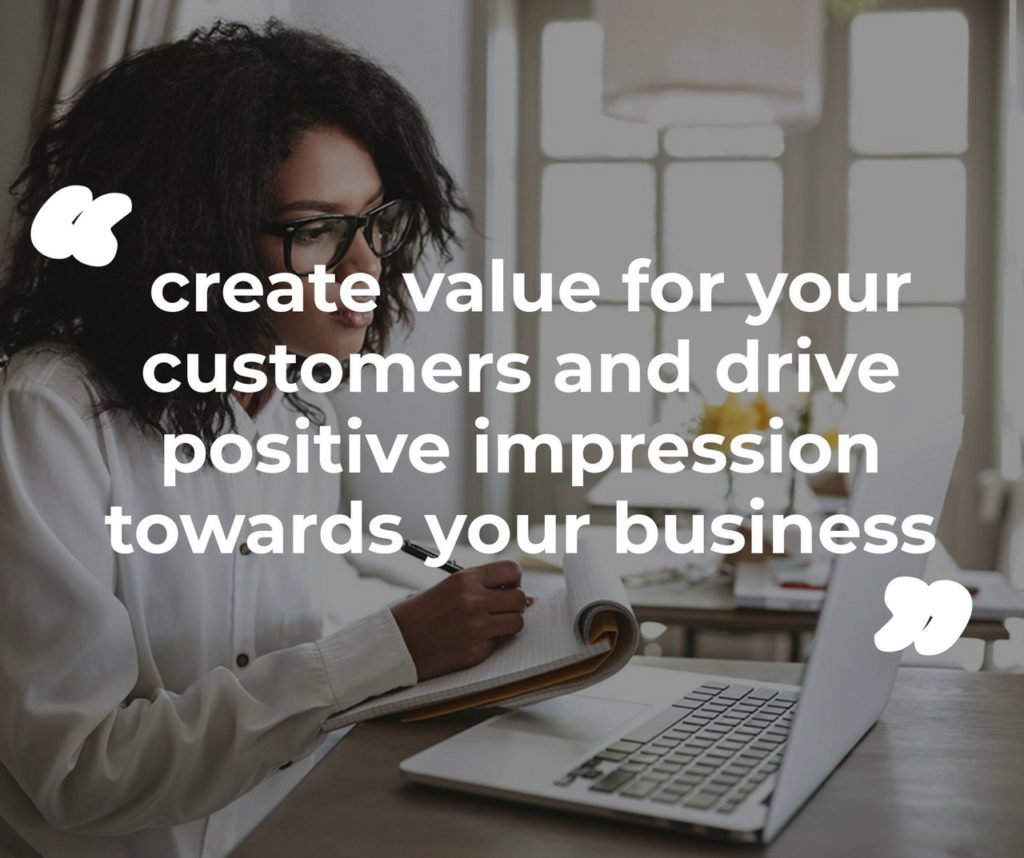 Apart from boosting your presence online and expanding your marketing reach, your mobile app can do so much more. It can add or create value for your customers and drive positive impression towards your business, this, in turn, will translate into a high ROI.
Imagine a convenient app where your clients can keep all of their favourite properties in one place, revisiting them when they're ready to make a decision. Moreover, having a mobile app paves the way for customers to interact and communicate with your business easily—making it more valuable for them.
One great idea is to add a booking feature to your app. Here's where users can book appointments through a built-in booking form and where you can set your availability to clients.
Your mobile application can directly translate into better sales, improved consumer perception and overall healthier customer experience.
2.) Build your brand.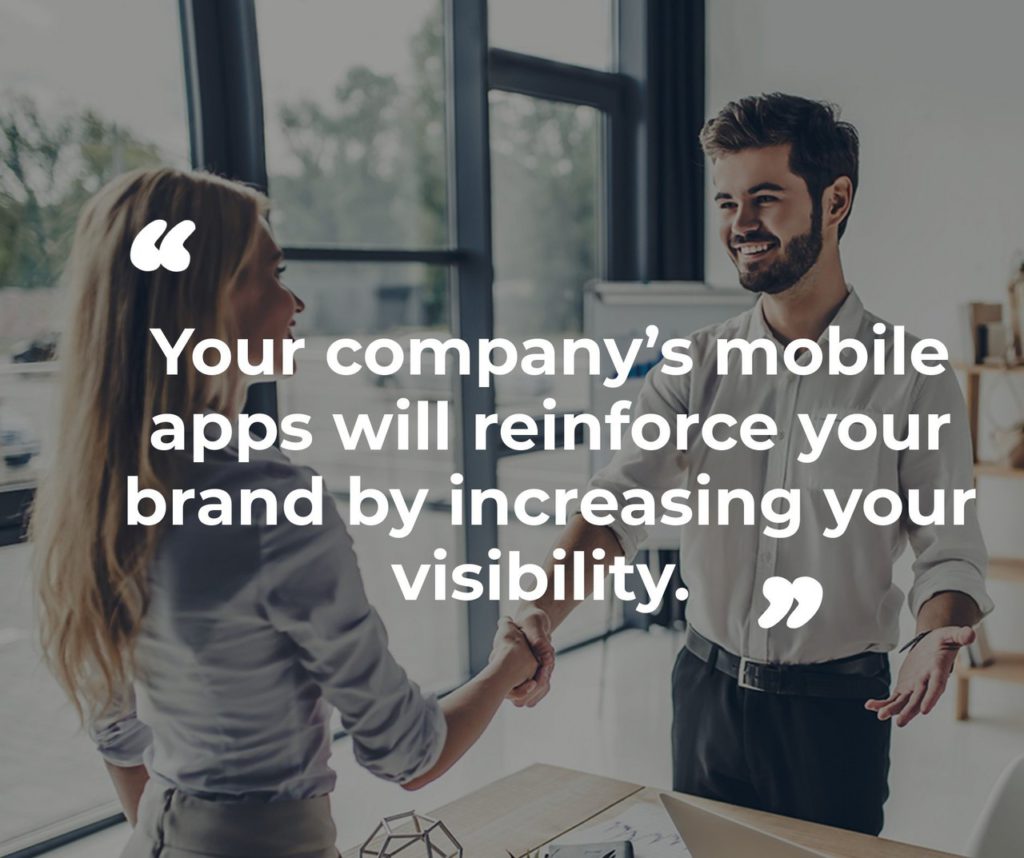 People now spend more time looking at their mobile phones than looking at billboard signs or watching TV. You don't have to spend big on advertisements any longer as creating a useful mobile app alone can tremendously increase awareness and the tout of your brand.
An app with likeable features is enough to mesmerise your audience. It even works better as a marketing tool than putting up an expensive billboard—simply go and build a functional app, and you should be good to go.
More often than not, companies who provide their customers with mobile apps are perceived as credible and trustworthy. Your company's mobile apps will reinforce your brand by increasing your visibility.
Apps give your brand more presence than your website can because unlike a browser bookmark, your app is always visible on people's phone screens—this then leads to customer loyalty as your business is, at all times, in front of them, and only a tap away.
3.) Stand above the competition.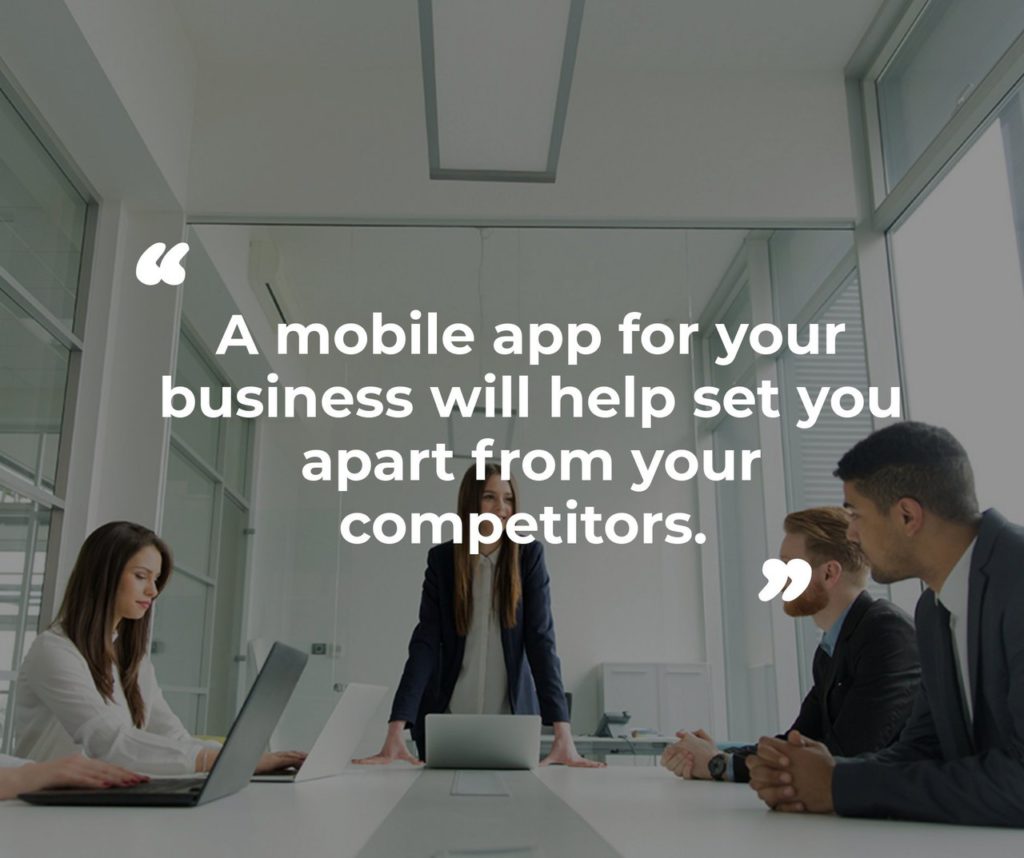 A mobile app for your business will help set you apart from your competitors. While some of your competitors choose not to take advantage of the power of mobile apps, you can, and use this effective communication and marketing tool to grab a larger portion of the property market.
With a foolproof digital marketing strategy, you'll be able to generate a customer experience that will give prospective home buyers or sellers value and purpose, and your competitors a run for their money.
4.) Connect better with your clients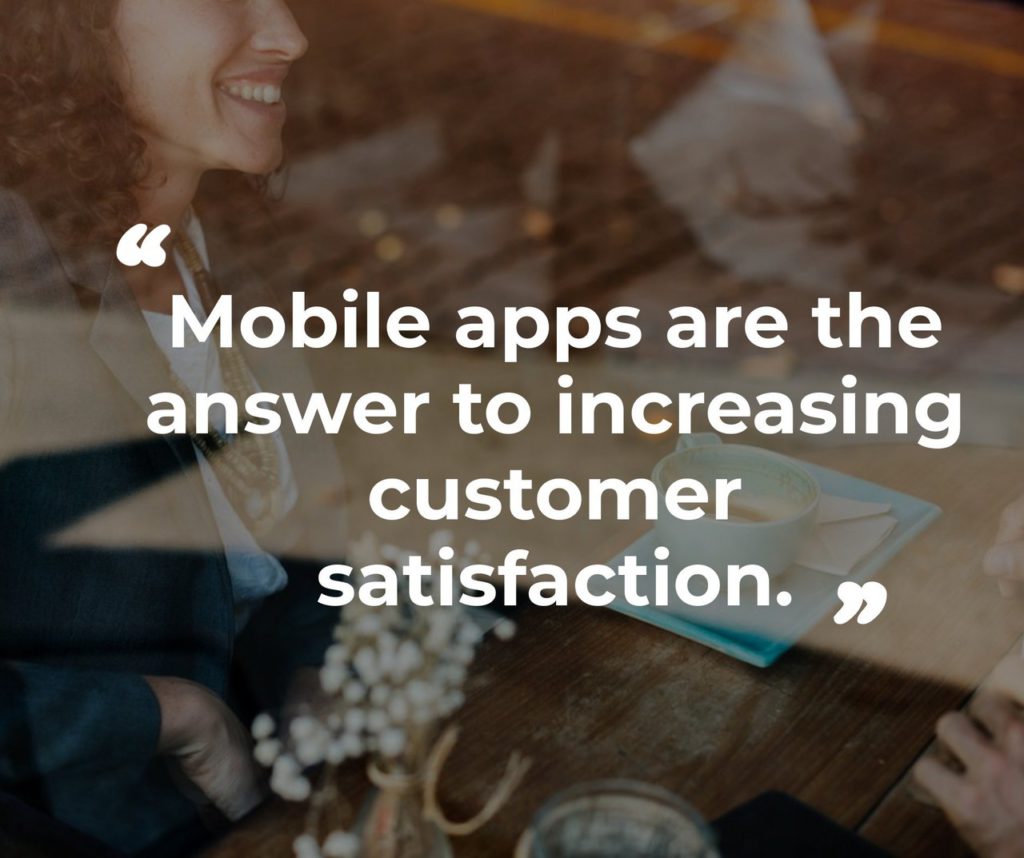 Interaction is a huge part of every business, especially in real estate. And for that, an app will be helpful. Your mobile app can be used as a platform where you provide customer support and is an excellent way to encourage people to contact you or give feedback.
Mobile apps are the answer to increasing customer satisfaction and loyalty. They are your clients' gateway to interact with your business or purchase your real estate services. If you are unreachable, you tend to lose a significant number of high-quality leads.
Imagine sending highly targeted push notifications to a group of users when new listings become available. This kind of tactic will instantly quadruple the number of leads you'll receive! A mobile app enables this kind of reach.
5.) Target your market more accurately.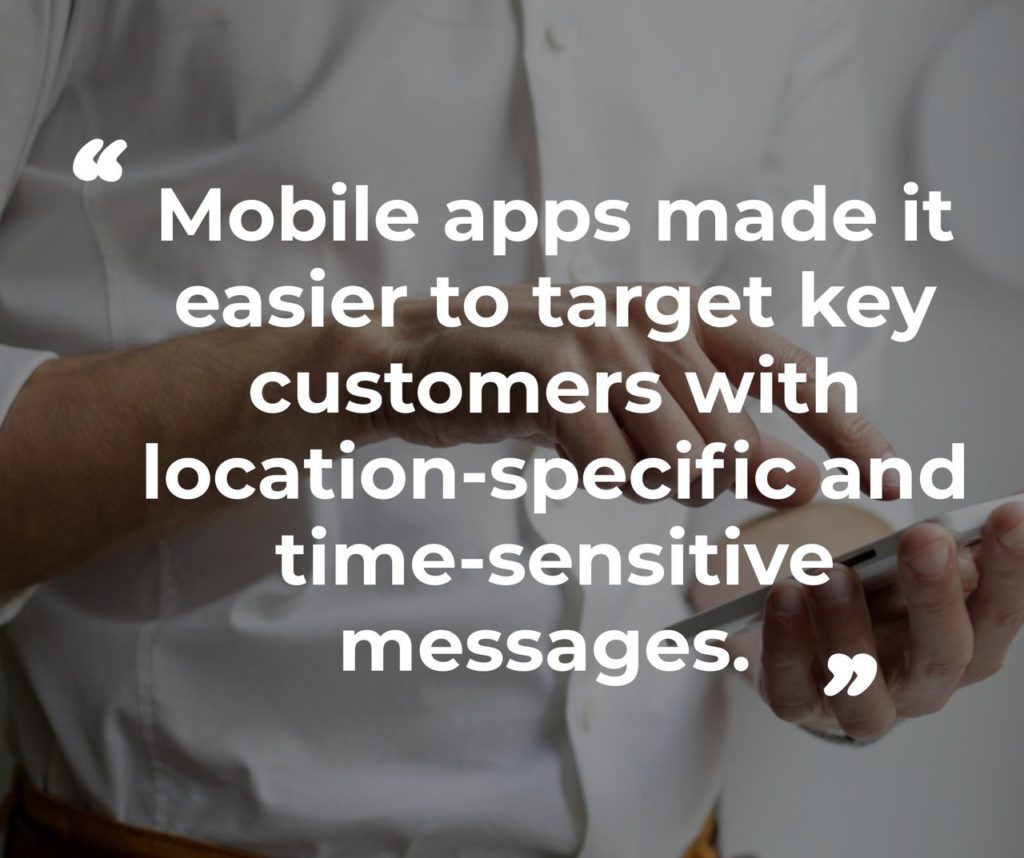 Through mobile apps, it has now become easier to target key customers with location-specific and time-sensitive messages. This kind of approach will help you decrease your spending, narrow your focus and deliver targeted ads to customers at the right place and time.
What's more, your mobile app can give you valuable data about your customers through an in-app data capture form. It can include their demographics, geographical locations, and preferences that can help you meet their individual needs.
You can also make use of GEO listings where you can feature properties in defined categories based on location. GEO tagging allows for users to find nearby properties.
Since you are marketing more directly, you'll be able to provide useful information and filter out only the most high-quality leads.
In Summary
From desktops to smartphones, the real estate business has shifted, and not being able to catch up means a tremendous loss of ROI. Building your mobile app is one of the most rewarding solutions to gain an edge over your competitors.
With many reputable businesses launching their respective mobile apps, it is now considered to be the "new website" for most companies. Successfully launching your mobile app puts you on the cutting edge of the property market, maintains customer loyalty and overall, improves the quality and quantity of the sales lead you can generate.
You can reap better benefits when you decide to develop a custom mobile app with more flexibility and features. With creative thinking, concentrating on targeting your users' needs and resolving potential problems, an app can go a long way to achieving your business goals.
The good news? You don't need to be a computer whiz to start developing your real estate app! AppInstitute has already figured out and offer pre-built modules as needed to start building that game-changing app that will drive further success for your business.
Author Bio
Rohan Dayanand is a Marketing Solutions Specialist at www.oysteer.co.nz helping real estate agents around New Zealand with digital marketing strategies and lead generation.
---