Create Your Own Coffee Shop App
Compete with the big coffee chains and create a loyal customer base with a coffee shop app for iOS and Android.
✓ Take orders through your app
✓ Your own digital loyalty card
✓ Reach customers with push notifications
Make an App for your Coffee Shop in minutes

1. Pick the Coffee Shop Template
Our Coffee Shop App template is pre-loaded with a loyalty stamp card, mobile coupons and more.

2. Brand your new app's appearance
Upload your logo, customise your colour scheme and truly make your App your own.

3. Edit your new app's content easily
Add your menu, customise your offers and loyalty scheme with our easy to use drag and drop App Builder.

4. Launch your coffee shop app
In just a few clicks, we'll make your app live and ready for customers' to start using on their smartphones.






Compete with the market leaders
Compete with the likes of Starbucks by offering your own coffee shop app, on a fraction of their budget. Your app will include all of the key features that make those chains so successful – including built-in loyalty schemes, in-app ordering and powerful marketing tools like push notifications.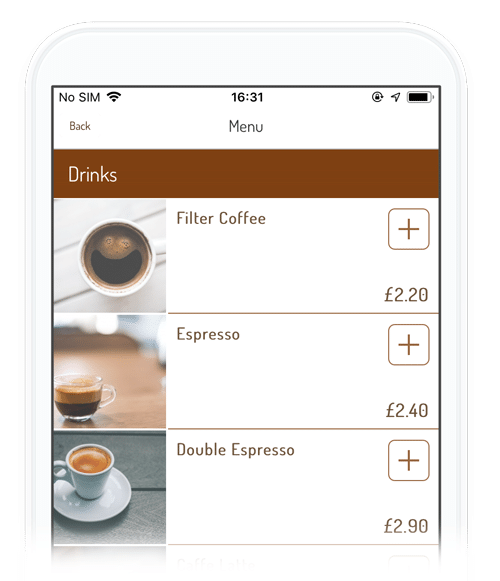 Take mobile orders
Your new app will give customers the ability to order food and drinks straight from the palm of their hand. It can integrate seamlessly with your own wireless printer – allowing you to streamline the ordering process and take payments with ease.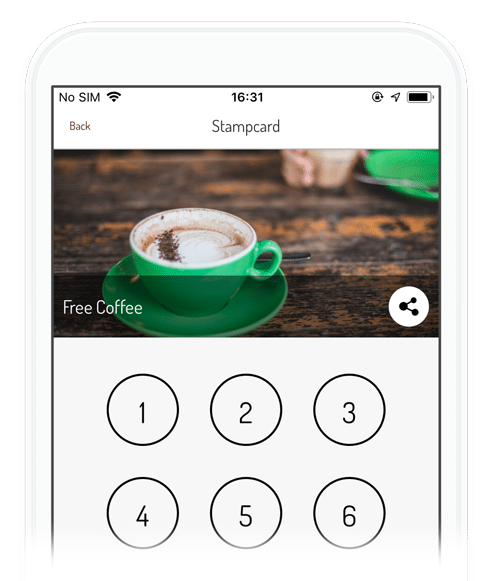 Boost customer loyalty
It's easier to retain an existing customer than gain a new one – and that rings especially true for coffee shops. With stamp cards, loyalty points and digital coupons, your coffee shop app provides everything you need to turn one-off buys into repeat customers.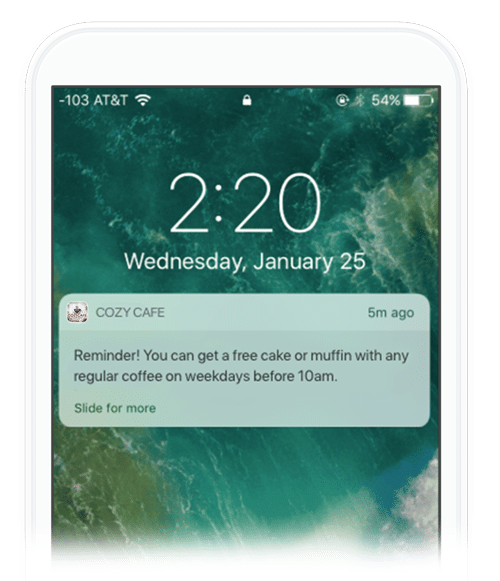 Send push notifications
Send notifications directly to your customers' home screen to remind them of your deals, new items, or any events running at your coffee shop. Push notifications have substantially higher read rates than email and allow you to build a closer relationship with your customer.
Don't have time to build your app?
We'll do it for you! Hire a pro from £349+VAT FREE (limited time only)
Don't have time to build your app?
We'll do it for you! Hire a pro from $499 FREE (limited time only)
Get in touch to see how we can create a coffee shop app for you.