Just Eat Commission: How Much Could You Save?
What does Just Eat Charge?
The numbers – broken down.
To join Just Eat, you'll pay : £699 (+VAT) up front.
For every order, Just Eat take 14% (+VAT) PLUS a 50p admin charge.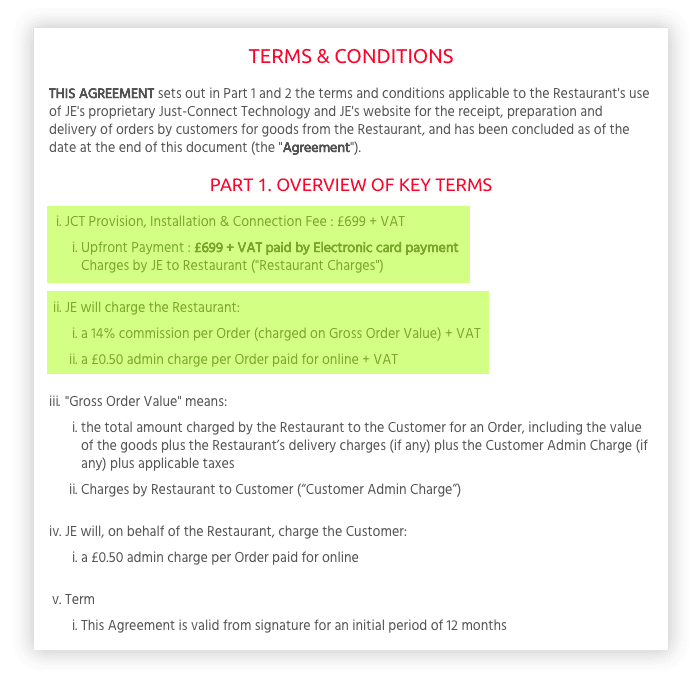 What Just Eat alternatives are there?
With AppInstitute, you can create your own takeaway app for both iOS and Android without writing a single line of code.
Having your own app is a fantastic Just Eat alternative – with some added benefits you won't get anywhere else.
Just a few features you're missing out on…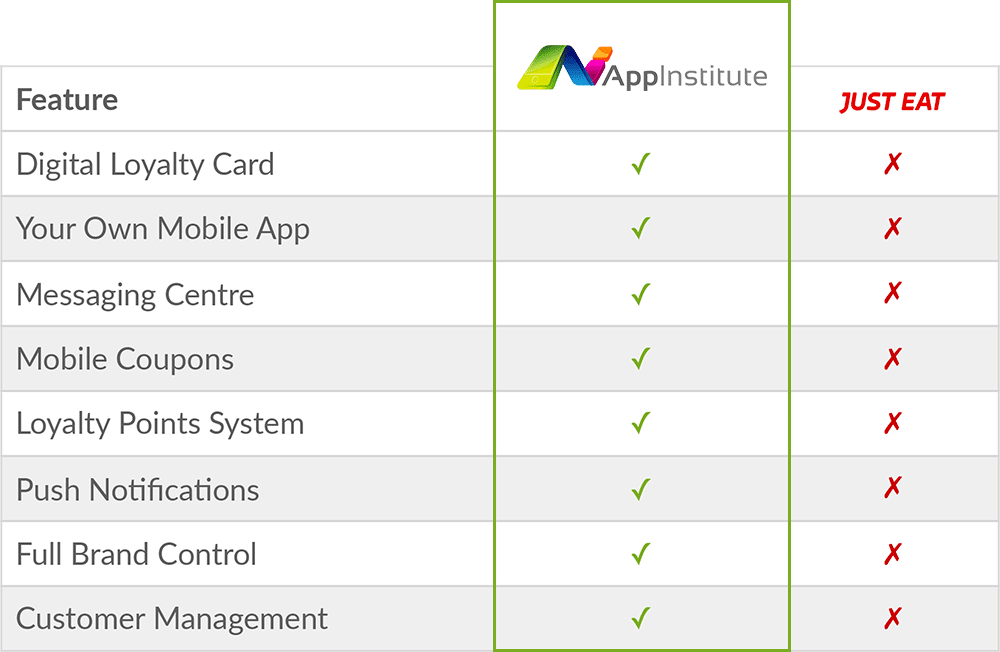 Simple one-click ordering allows users to order food from your business from the palm of their hand. They can create their own account and save orders to keep buying their favourite dishes.
All the benefits of an online aggregator – without the sky high commission.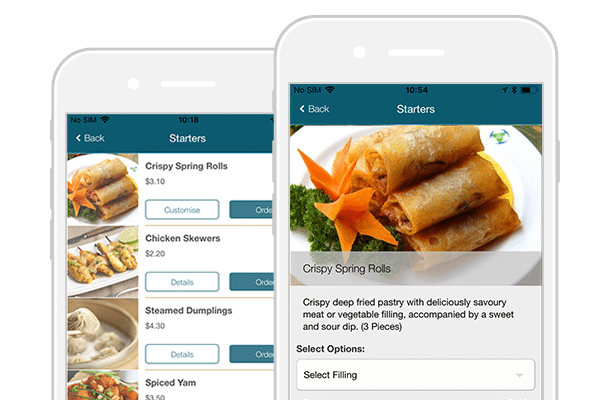 Drive More Sales with Your Own Loyalty Program
Commission isn't the only issue with these platforms. They make it much harder to encourage repeat business and reward loyal customers. With your own mobile app – you can give loyal customers the treatment they deserve – and encourage one-offs to come back to your door.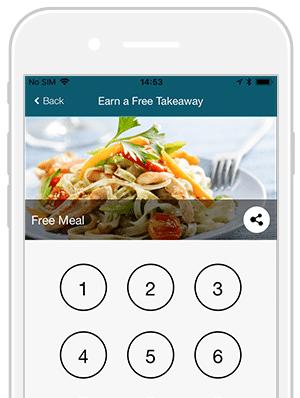 Match Your Restaurant's Branding
Give your business a professional image with an app that matches your restaurants brand – from the app icon to it's colour scheme and design.
Your app will contain absolutely no AppInstitute branding, only your image!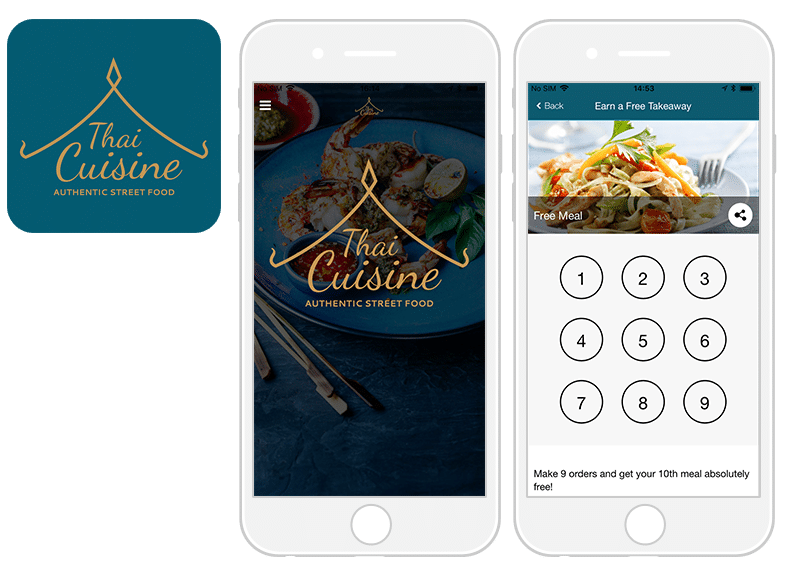 Use Push Notifications to Keep Customers in the Loop
Push is the undisputed champion when it comes to communicating a message to your customers. Whether it's updating their order status – letting them know about a new offer or menu item – or just checking in – the read rate when compared with something like email is unparalleled. Super charge your push marketing with geo-fences that trigger based on your customer's location.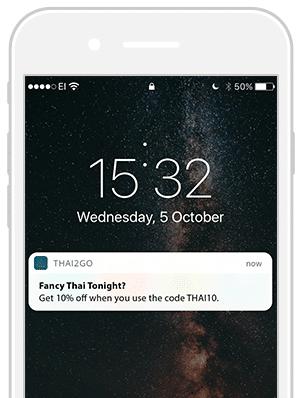 1. Pick the Food and Drink template
The Food and Drink template features a food ordering menu, checkout system and loyalty program built-in.

2. Customise your branding
Your brand colours and business info are automatically pulled from your website and Facebook.

3. Easily edit your menu
Add your menu, custom toppings and extras and upload photos of your food with the easy editor.

4. Launch your takeaway app!
Launch your app in a few clicks and start marketing with the free resources we provide you!
Don't Want to Build an App Yourself?
We'll do it for you!
Hire our in-house app-building pros to save time and
remain 100% focused on your business.