Integrate your Facebook Event within your app
Display your Facebook events in one easy to access tab within your app so customers never miss a date.
✓ Promote your Facebook events
✓ Boost event sign-ups
✓ Improve communication with event-goers
Create My Facebook Event App Now
No credit card required.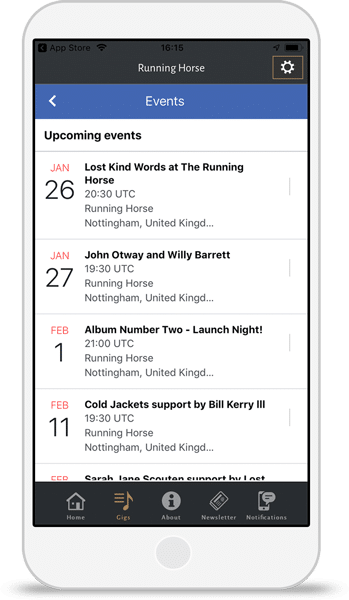 Make an App for your Facebook Event in minutes

1. Pick a Template
Choose from our wide selection of industry templates or click 'other' to start afresh.

2. Pull in Branding
Using your Facebook and Website URL, we'll pull in your brand colours and business info.

3. Add the Facebook Event Tab
Select the Facebook Event tab to allow app users to access your event through the app.

4. Launch Your New App
Our easy publish wizard makes it easy to launch your Facebook event app on the app stores.