Create a Digital Punch Card App
Boost repeat business and form lasting relationships with your customers with your own loyalty card app. Using the this feature, you can quickly and easily implement a punch card into your business app.
No credit card required.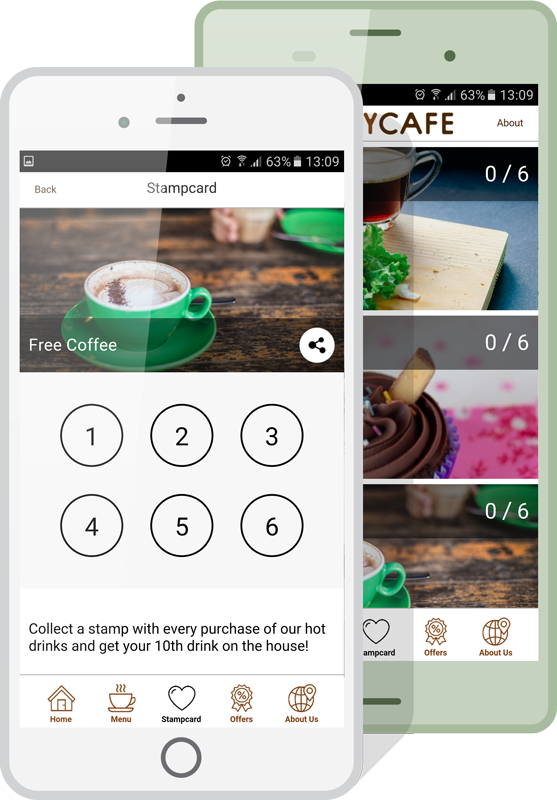 Why Do You Need a Punch Card App?

Save Money
Stop spending so much on card, printing and finishing. Pay monthly for your punch card app and never worry about printing costs again.

Save Space
Your customers are sick of having so many loyalty cards in their wallets. Save space and keep yours safely on their smartphone.

Foster Loyalty
Turn one-off customers into loyal regulars at your business by offering a unique, simple and easy to use loyalty program.
Encourage Repeat Business
Nothing gets customers back through your door quite like the incentive that is a freebie. Whether that's a drink, a haircut, a sandwich or even a personal training session – knowing they'll get something for free makes a customer far more likely to return to your business.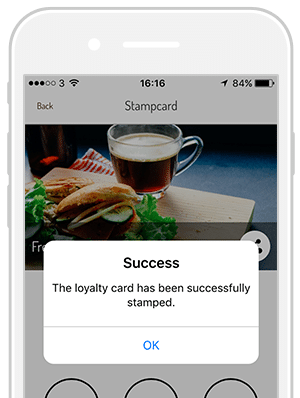 33% of millennials dislike loyalty programs because of the number of cards they end up having to carry around – and 98% of them own a smartphone.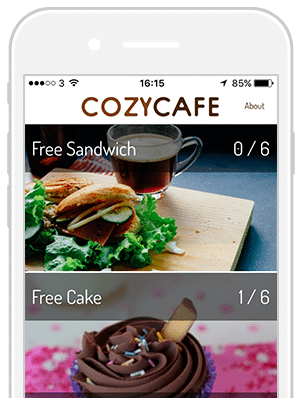 With our drag-and-drop editor, it's easy to add, remove and edit your punch cards as and when you need to. Set pass codes to avoid fraudulent use and set daily stamp limits for each card.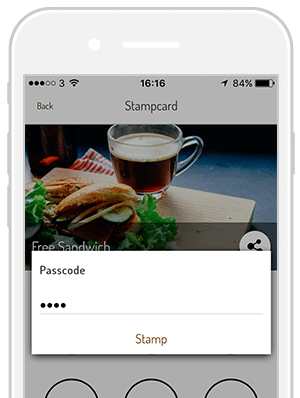 Everything You Need to Build and Manage Your App

Easy Drag & Drop
Create your app without having to write a single line of code. Use our simple, intuitive drag-and-drop app builder to make an app in minutes.

iOS and Android
Target 99% of the smartphone market with your own app for both iOS and Android – and build them both simultaneously.

Marketing Tools
Once your app is live on the iOS and Android stores, choose from our wide variety of marketing tools to put your app into the customer's hands.