Make a Mobile App for your Nightclub
Promote events and special offers with your own iPhone and Android App.
✓ Increase reservations and bookings
✓ Push promotions and incentives
✓ Improve customer loyalty
4 simple steps to make an App for your Nightclub.

1. Use the Nightclub template
The Nightclub template lets you promote your events, drinks menu and offer your own loyalty program.

2. Brand your app's appearance
Make your app your own! Upload your business logo and design your colour scheme with our simple editor.

3. Add your own content
Add your drinks menu, event listings and create your own loyalty programs and mobile coupons.

4. Launch your app
Launch your app for customers to add to their phones with our simple step-by-step process.






Create loyal customers for your nightclub
Incentivise customers to visit and come back to your nightclub with rewards and coupons. Allow users to book tickets for events at your nightclub directly from the palm of their hand, and directly market to them through powerful push notifications.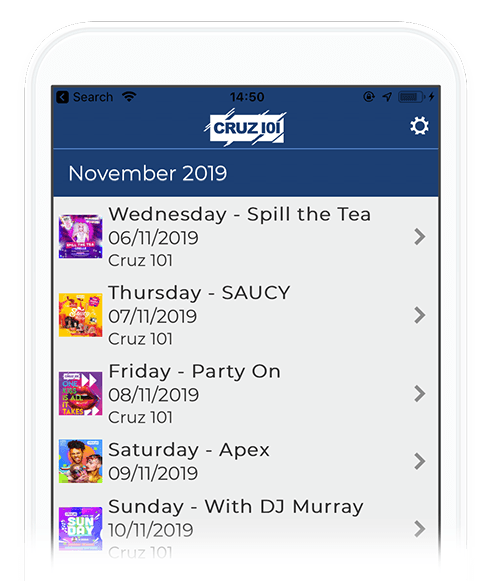 Simple event booking
Our easy to use drag-and-drop app builder makes providing event booking to your customers a breeze. Add all of your events and allow users to book straight from the palm of their hand.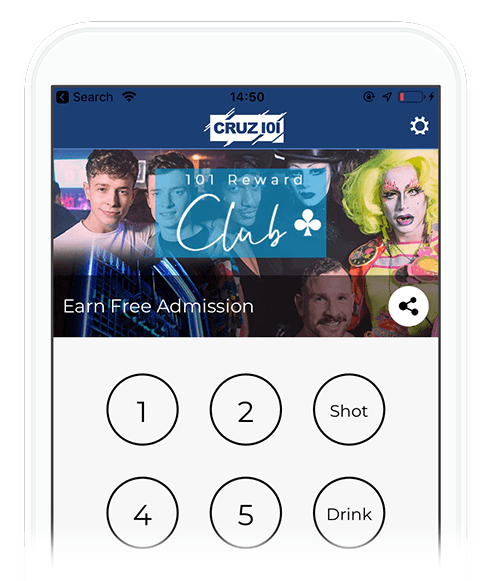 Grow customer loyalty
Encourage customers to keep coming back with rewards and incentives through your own digital loyalty card system. Offer drinks, shots or free entry to turn one-off visits into repeat customers.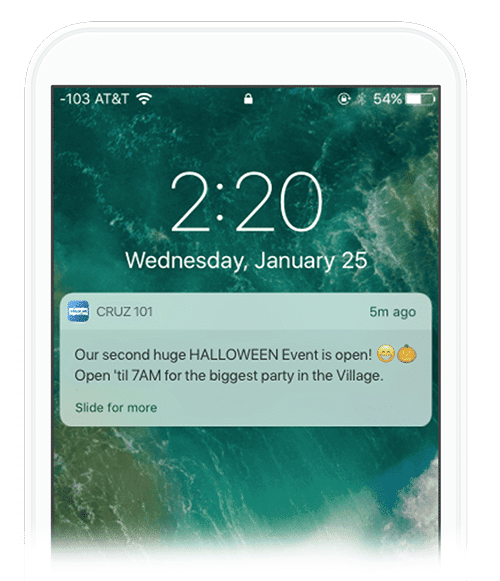 Send push notifications
Send notifications directly to your customers' home screens reminding them of the events, offers and deals at your nightclub. Use geofencing to pinpoint customers in specific locations with hyper-targeted messages.
Don't have time to build your app?
We'll do it for you! Hire a pro from £349+VAT FREE (limited time only)
Don't have time to build your app?
We'll do it for you! Hire a pro from $499 FREE (limited time only)
Get in touch to see how we can create a pub or bar app for you.