Allow users to view your PDF files within your app
Upload and display content from a PDF document from a tab within your app.
✓ Display documents, photos and more
✓ Keep users in your app
✓ Quickly upload existing documents
No credit card required.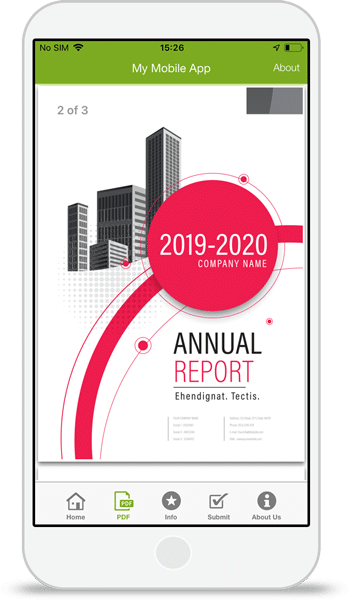 Make an App for your PDF documents in minutes

1. Start with a template
Choose from a range of different templates or start a-fresh with a blank one.

2. Get Your App Branding
Add your logo and pull in branding by simply entering your website and Facebook URLs.

3. Add the PDF Tab to Your App
Add the PDF tab to allow users to view your PDF documents from within your app.

4. Make Your App Live
Launch your new app in minutes with our simple publish wizard.