Postmates Commission Fees: how much does Postmates charge restaurants?
How Much Does Postmates Charge Restaurants?
The numbers – broken down.
Postmates don't disclose their commission rate on their website, but state that it is charged on the pre-tax amount of the total product sold.
You agree on your commission rate when you sign up as a partner with them – however according to this article, rates range from 15-30%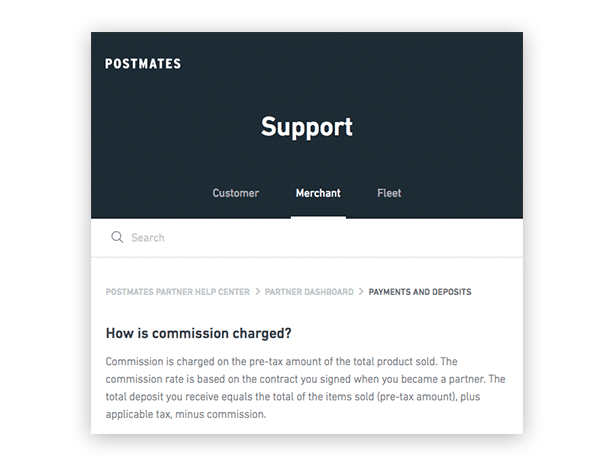 What Postmates alternatives are there?
Using AppInstitute, you can build your own takeout app for both Apple and Google Play stores without having to learn any code.
Having your own app is a great Postmates alternative – with a few benefits you won't get from a third party service.
Just a few features you're missing out on…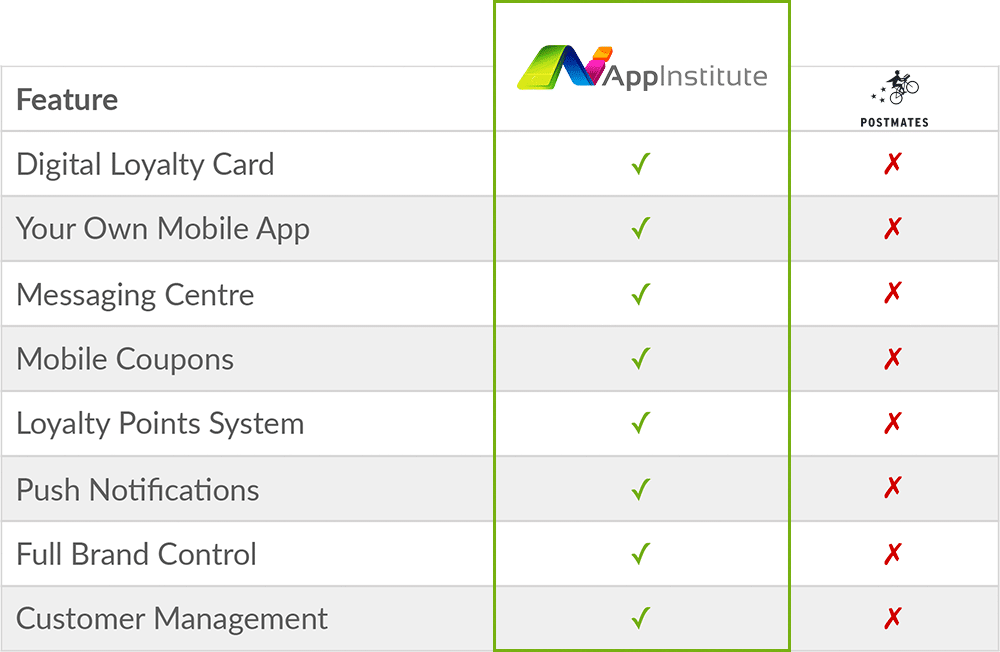 Use our drag-and-drop system to easily build your menu and make changes whenever you need to. Allow customers to customise their dishes by adding extras or toppings and then save their favorite order for quicker checkout in the future.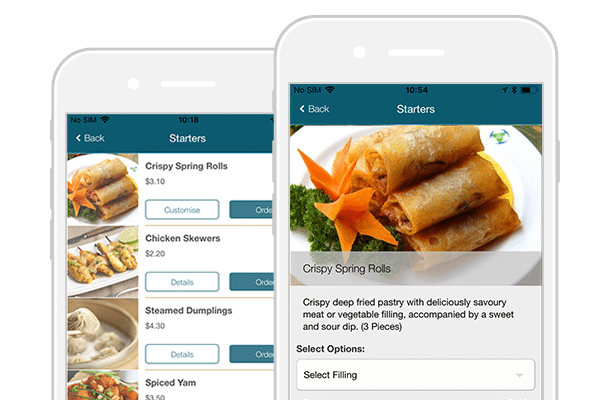 Boost Sales with a Mobile Loyalty Program
When people order through third-party services like Postmates, they aren't always going to remain loyal and keep coming back for more. Solve that problem by offering your own app with an in-built loyalty program to turn those one time customers to loyal patrons.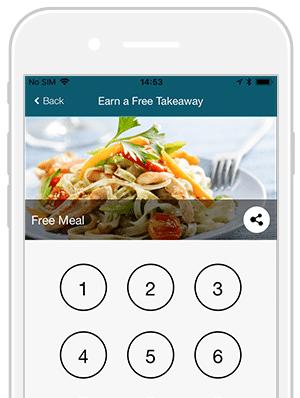 Match Your Restaurant's Branding
Match your business branding with our simple and quick branding wizard. Simply enter your website and Facebook URLs to pull in colour schemes and business information to make your app building journey super simple.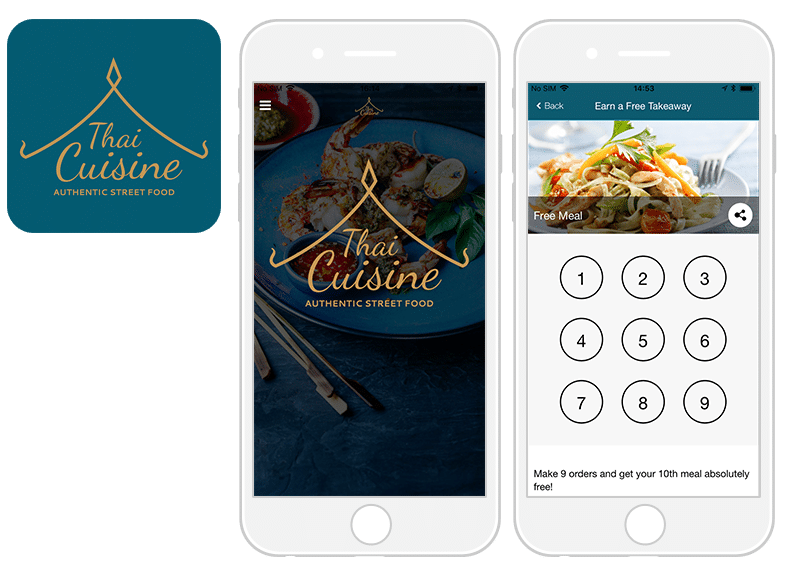 Use Push Notifications to Directly Reach Customers
Send targeted push notifications to your customers based on the buying behavior, geographical location or simply to remind them of great offers and deals you're running at your business.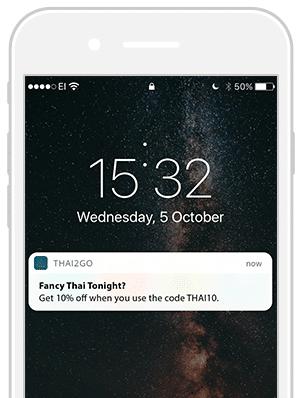 Get an App for Your Restaurant
Get in touch with our team to discuss your requirements
Get an App for Your Restaurant
Get in touch with our team to discuss your requirements
Get your own app to start taking orders without paying commission!