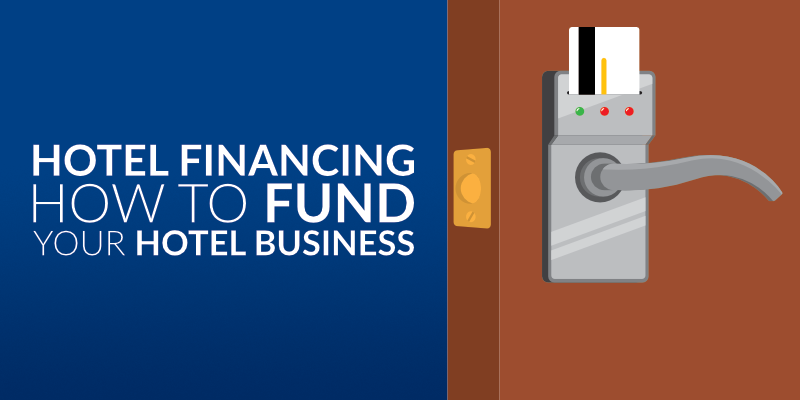 Getting funding to set up a hotel can seem like a daunting task, but these days there are more and more hotel financing options available than ever before. And the market is changing, with smaller scale hotels on the rise. So when it comes to finding out how to finance a hotel, this short guide will offer you a solid foundation to get your project off the ground.
There are big opportunities for small hotels
Whilst high profile branded hotels still dominate the market, the reality is that hotel investment is a big risk for financial companies to bear. So there is a trend in lenders being approached for funding for smaller scale hotel projects, like economy and midscale properties.
These projects are seen as carrying much less risk because they have a much lower cost basis, which can make it easier to get hotel financing. In fact, independent hotels are becoming increasingly popular with travelers, and in some markets, they are actually outperforming "flagged" (franchised) hotels.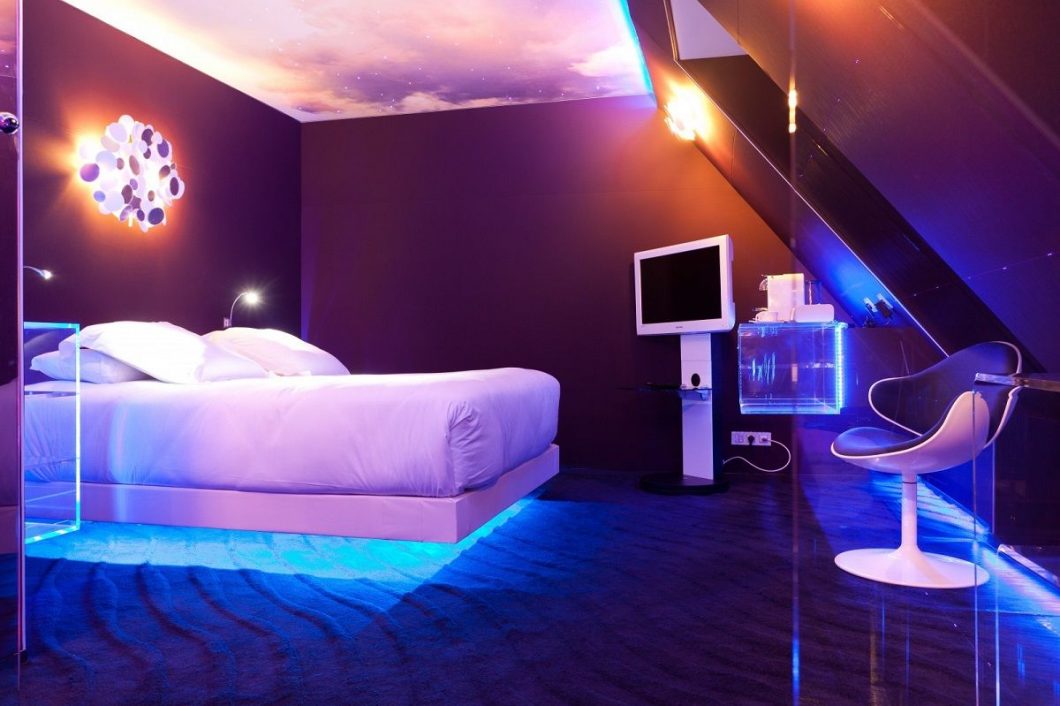 The successful indie hotels are often ones that offer a more "boutique" experience and cater to a highly targeted niche. They might offer spas, body treatments, gyms and pools, which can also be used to supplement income from accommodation.
What are the costs of opening a hotel business?
The costs of setting up a hotel can be high. They cover things like:
Land
Equipment
Furniture
Licensing and permits
Salaries
Construction and maintenance contractors
Legal workers and solicitors
Hotel financing costs are fairly consistent across North America and the UK, so let's take a look at some example hotel costing stats from the US:
Registration fee = $750
Legal fees incl. securing licenses, permits, accounting, etc. = $15,300
Marketing = $3,580
Business consultant (help with business plan) = $2,500
Insurance premiums = $30,400
Leasing a stand facility in a central location = $4,500
Hotel conversion = $800,000
Startup expenses (stationary, phone, utilities, sewage, deposits…) = $20,500
Operational costs for first 3 months (staff salaries, bills, etc.) = $120,000
Startup inventory and equipment (from food to cleaning products, from to pillows to coat hangers) = $45,000
Store equipment (cash register, security, ventilation and signage) = $13,750
Furniture and gadgets (from TVs to telephones, PCs and printers to tables and chairs) = $40,000
CCTV installation = $15,000
Website build and hosting = $600
Opening party (!) = $20,000
Misc (yes there's stuff we haven't covered!) = $50,000
So that's an estimated hotel startup cost of $1, 214, 100. That's about £1,000,000 of your British pounds. These figures are not here to scare you, they're here to arm you to get as much funding as possible.
This is because the more prepared you are for how much money you'll actually need, the easier it will be to show lenders that you know what you're doing and can be trusted to put your their where your mouth is.
How to raise funds for your hotel
There is a wide range of hotel financing options out there. Let's take a look at the main ones.
Borrow from friends and family
Borrowing from official lenders comes with strings attached and stringent repayment options. When it comes to raising money from friends and family you have much more leeway to agreeing to terms that are favourable to you (depending on how much they love you!).
Put your own savings on the table
If you're borrowing from friends you'll probably need to put some of your own money on the table too, if possible. It shows commitment and will give people more confidence that you are willing to risk your own money on this venture.
Raise capital against the value of your own home (or sell it and live in the hotel!)
It's not just The Fawlty's who live in the hotel they own, it's genuinely a viable business plan. It keeps you at the heart of operations and gives you a more intimate view on the daily runnings of your operation. It also means you can sell your home and put the money into your hotel.
Let's say you managed to secure £500,000 from 10 friends and family members, you've topped up with 50,000 of your own money and you sell your house for 450,000… that's the £1m you'd need to set up a hotel, based on the breakdown we mentioned above.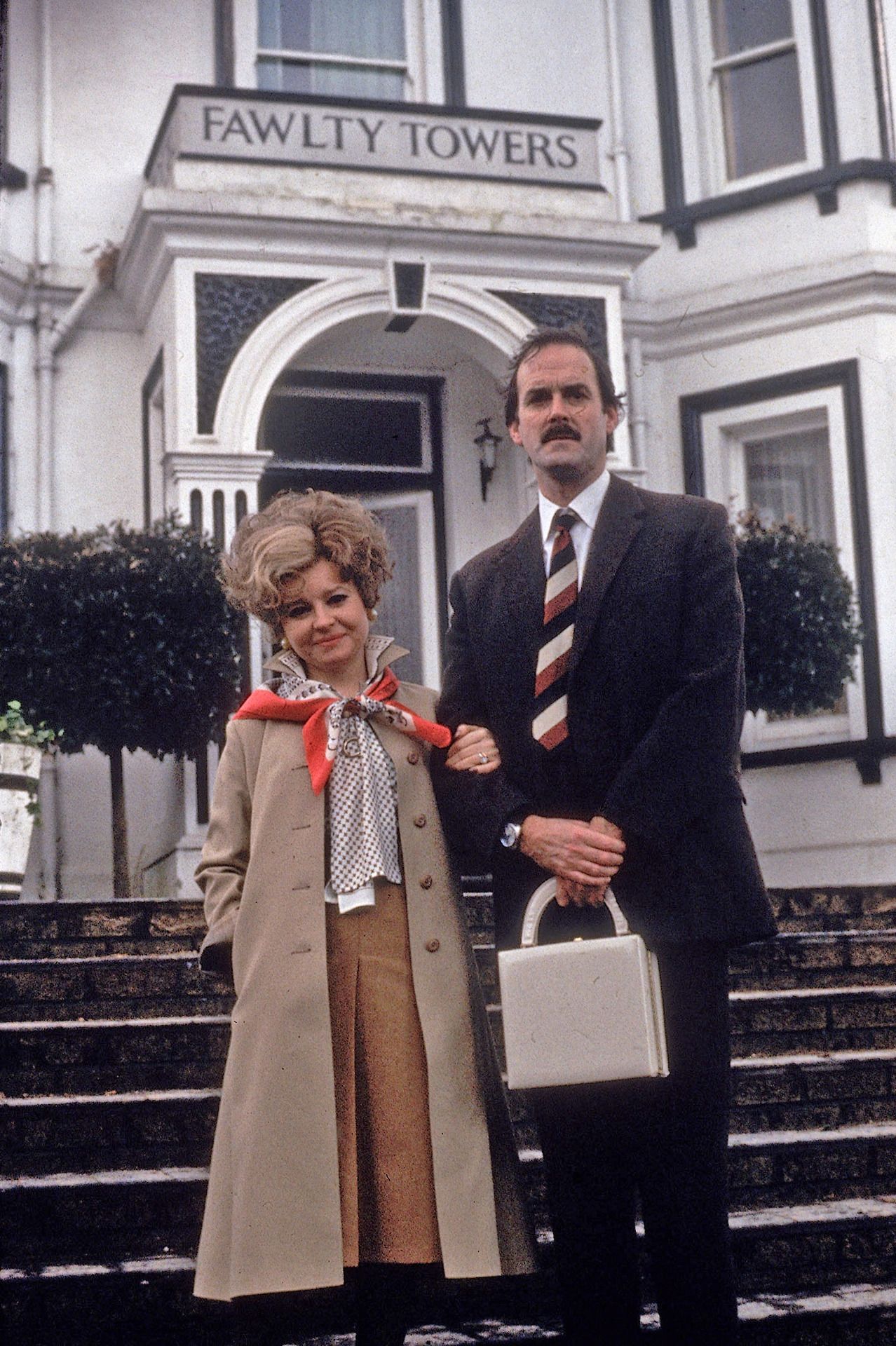 Get a commercial mortgage for a hotel
This is a tried and tested way to secure funding for your hotel, but to do this you'll need to have a killer business plan. To be honest, this is true anyway, but banks will be using yours to decide how much they will lend you and for how long. And if it's not up to scratch, it may cost you the loan.
Having a solid hotel business plan won't just help impress lenders, it will be vital to the survival of your business. 40% of hotels close within the first 5 years of opening. Poor planning can be a major part of that.
How does a business plan help with hotel financing?
To get a commercial mortgage, lenders will want to see a professionally made business plan covering all financial aspects of your business. This will give them the confidence that you know your permits from your penthouses and have properly thought through what your hotel business will entail.
Your business plan needs to be a skillful blending of words to convey your vision and numbers to back them up. You need to predict when you expect your hotel to break even, taking into account assumed occupancy levels, and startup costs like refitting and redecoration.
You need to show mortgage lenders and private investors how their investments will be repaid and that your plan is realistic and actionable.
Get crowdfunding for your hotel
Crowdfunding is not just for novelty juice makers, it can be for large scale projects like funding hotels. In fact, crowdfunding was used to part-fund a YOTEL branded hotel during the redevelopment of one area of San Francisco (near the Twitter headquarters, no less) in 2015.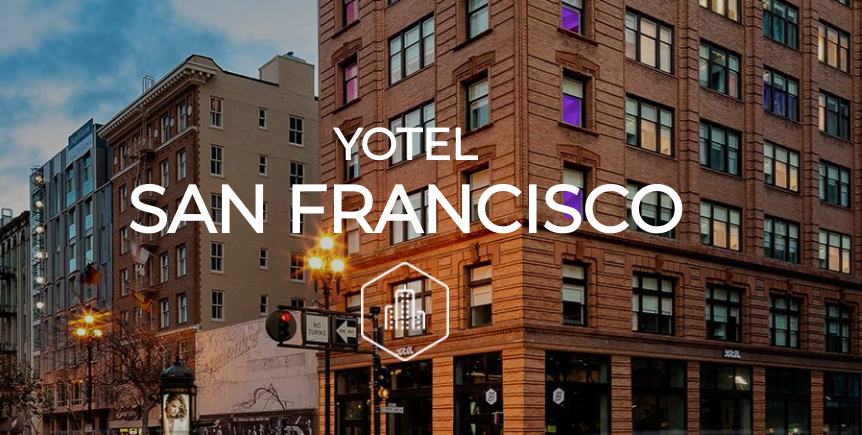 The idea was to crowdfund 10-15% of the equity to secure "buy-in" from the tech-savvy millennials in the local community.
Don't expect to raise all capital this way, but it's a great way to give your local community a sense of ownership. Like with the YOTEL example, you need a solid idea of exactly what niche you are targeting. For example, there's an increasing interest in hotels that provide wellness facilities… from rooftop workout classes to hypoallergenic sheets. Research has shown customers are willing to pay extra for rooms that offer wellness features.
Hotels don't just have to offer services for residents, they can also offer services for the community. This gives you a way to motivate locals to invest in your hotel because they know they'll get benefits from the hotel, plus they can encourage visiting friends and family to stay there. Getting crowdfunding for your hotel means making your project as dynamic, appealing and innovative as possible… without breaking the bank, of course!
Interest Angel Investors in your hotel project
If you go down the route of finding angel investors for your hotel it can help you raise anything from tens of thousands of £/$ to a few million.
They will want a stake in your company in return (you've seen Dragon's Den, right?) but they can be easier to sell your idea to than other hotel financing options because they're often just making a personal call on whether they want to invest in you.
Whereas bank loans and family investors tend to be a very hands-off way to raise money, expect to be working closely with any angel investors. So it's very important that you find investors who you like and want to have an ongoing business relationship with.
You then need to make sure you do your research and find out exactly what they want from their investment: how much will they invest, and how long for? What do they want in return? What happens if your project goes wrong?
Your business plan will be crucial here. Make sure it's robust and honestly written. Do your research on who you are pitching to and include any details you think will impress them (as long as you can pull it off).
Secured loans
This is a way to get low-interest rates, but the compromise is that you will need to secure the loan against a business asset. So you'll need a valuable asset in the first place.
Unsecured Loans
Alternatively, you can go for an unsecured loan, but because you're not putting anything up as assurance, you'll have to take on higher interest rates, and you'll also need a personal guarantee and an excellent credit rating.
Entrepreneur funding contests
We've talked about Dragon's Den already, well there's kind of a real-life version in the form of entrepreneur competitions. Just Google the term and you'll find loads of contests to apply for.
If you're a student looking to pitch for funding in the hospitality sector, there are universities that have frequent contests where groups of students draw up business plans and pitch for seed funding for their projects. It's worth searching for terms like, "hospitality entrepreneur funding contests".
Finance your hotel with government loans
Public funding for loans used to be hard to come by, but with cuts to spending, local councils are on the lookout for ways to support developments in their locality. This means that there's a growing interest in funding hotel projects in local areas.
If you're pitching for local government funding for your hotel, you'll need to design your business plan to show how it will help the development of the area and how it can help stimulate tourism and the economy.
For example, council funding was secured via a pitch to the Heritage Lottery Fund to build a 119 room boutique hotel in the Titanic Quarter, Belfast, Northern Ireland. The funds were allocated on the basis that it would bring a historic building back into use, create jobs, and deliver "place-making" value.
Hotel financing rates
Hotel financing rates can vary greatly and you'll need to do research that's relevant to where you are based. But let's look at some examples of hotel financing options in the US and Britain.
In the US, there are three main types of hotel loans available: conventional bank loans, SBA 7a loans, and SBA 504 loans.
Let's take a look at what hotel financing terms and rates they offer you…
Conventional bank loans
These are for strong borrowers who have an existing banking relationship.
They offer:
Unlimited loan size
Rates of 5% and up
Terms up to 25 years
SBA 7s loans
These are for smaller-scale commercial real estate projects.
They offer:
Loans of up $5m
Low rates, between 2-5%
Repayment terms up to 25 years
SBA 504 loans
These are for large projects for which it's harder to get conventional loans.
They offer:
Loans up to $20m
Bank portion rates of ~5% and CDC portion rates of ~3.7%
Repayment terms of 10-20 years.
In the UK, a range of business loans are available, typically ranging from around 2.75% – 7%. Hotel lending rates are based on the perceived risk of your venture, your credit rating and previous business history, as well as a range of other factors (not least how good your business plan is).
UK lenders Liberis offer up to £300,000 in commercial loans with rates starting from 9%. And there are various commercial loan calculators you can use for free on the internet.
We hope this guide to securing funding for your hotel has been useful. There are lots of hotel funding options out there, so make sure you take the time to research which ones will work best for you. But with more financing opportunities than ever before, we hope to see your hotel flag flying on a building near us soon.
---