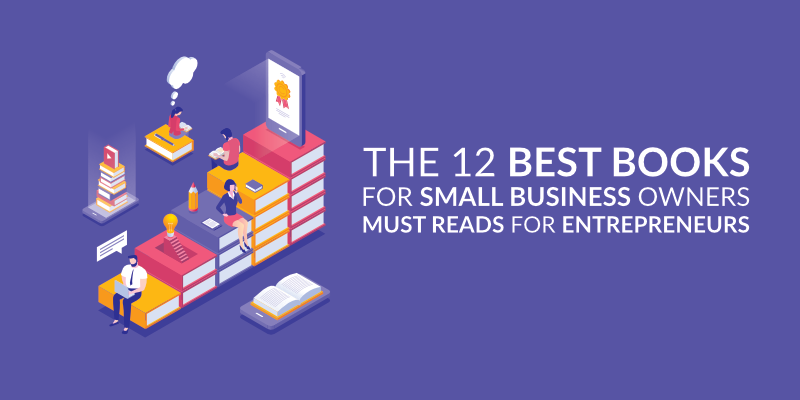 Many famous entrepreneurs are big readers. Bill Gates, for example, is especially upfront about his love for books. He even claims reading has been essential to his success in business.
For small business owners, this recommendation from one of the most successful entrepreneurs ever should tell you all you need to know about how useful reading is. The only question is, what should you read?
Luckily, we're here to help. In this list, we have compiled 12 of the best books for small business owners. The books cover everything from starting a side hustle, to creating a company with the potential to change the world. They give tips on growth, marketing, management, and more.
Here is our list of the 12 best books for small businesses.
The 4-Hour Workweek: Escape 9-5, Live Anywhere, and Join the New Rich
By Tim Ferriss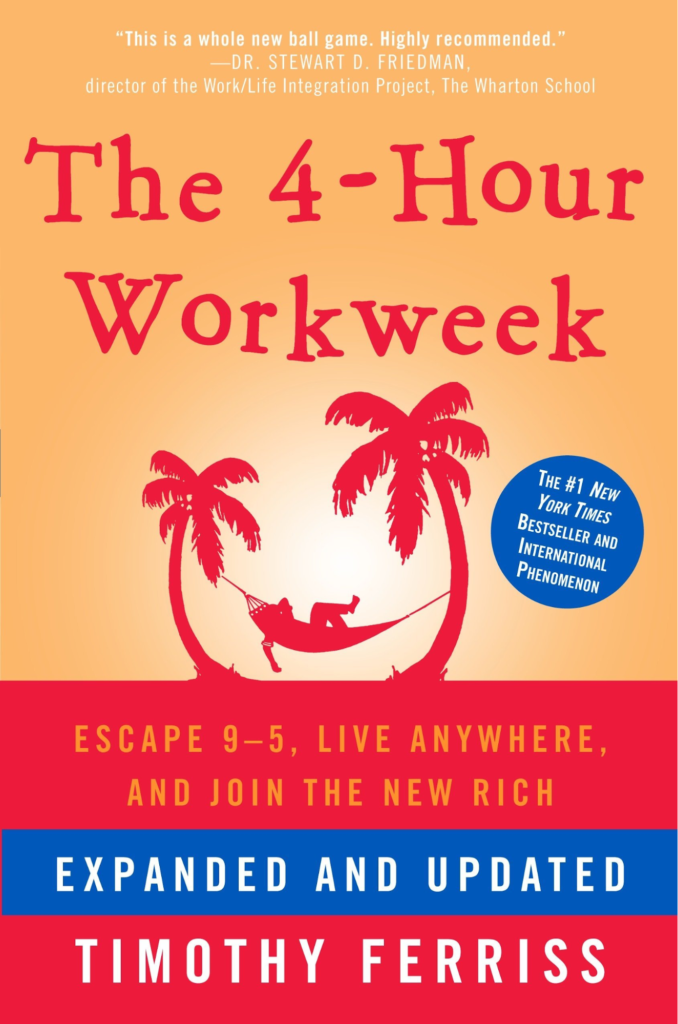 Intro: The 4-Hour Workweek is the book that inspired a generation of internet entrepreneurs with its highly specific strategies for creating high-earning, mostly outsourced and automated businesses (Ferriss calls them muses) that can be run from anywhere.
The book is just as much a lifestyle guide as it is a business book. Ferriss claims to show readers how to pursue their dreams instead of getting stuck in a job they hate.
Despite being released in 2007, "The 4-Hour Workweek" still contains a ton of relevant information. Perhaps even more so than when it was released as many of the concepts, Ferriss describes are more widely used than they were when Ferriss wrote the book. The only thing that you'll have to watch out for is that some of the tools or services Ferris mentions may now be outdated.
About the author: "The 4-Hour Workweek" was Ferriss's first book. Since then he has written four more (Tools of Titans is perhaps the most useful for small business owners). He is also a podcast host, investor, and the founder of BrainQuicken – the company much of Ferriss's experiences in "The 4-Hour Workweek" are based on.
What you'll gain from reading this book: A lot. Ferriss highlights the specific strategies and hacks that he uses. For example, in his section on email outsourcing, he not only suggests a strategy for making dealing with emails faster and more efficient, he even provides an autoresponder template readers can use.
This isn't the only example. From telling you how to hire and work with virtual assistants, to giving readers a strategy they can use to convince their boss to let them work at home on Fridays, the book contains a ton of useful information.
Standout section: In chapter five, Ferriss states his faith in Vilfredo Pareto's 80/20 principle — a theory that suggests 80 percent of outputs (results) come from 20 percent of input (work). He then details how he implemented this principle to make his business and the way he works more efficiently.
Who should read it: The book is especially useful for online entrepreneurs running small businesses. While parts of the book focus on how to create an entirely remote business so you can dedicate time to other parts of your life, the same strategies can be used to make you and your business more efficient.
A word of warning: if you simply want to work for four hours a week, you're going to have to put a lot of effort in to get to the stage where you can do that.
The E-Myth Revisited: Why Most Small Businesses Don't Work and What to Do About It
By Michael Gerber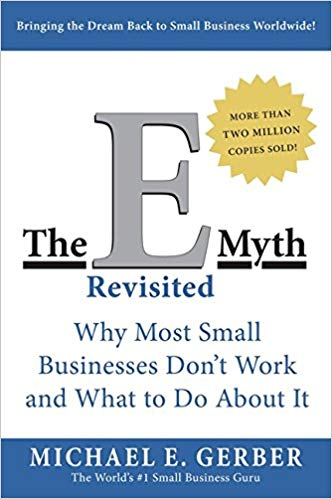 Intro: The E-Myth Revisited is an update to the 1986 book "The E-Myth". While many unfamiliar with the book may assume the "E" in E-Myth stands for "Electronic", it actually stands for Entrepreneur. Essentially, the book aims to refute the myth that most people who start businesses are entrepreneurs.
The main part of the book is the author's theory that there are three types of people: technicians, managers, and entrepreneurs. He suggests that the reason many small businesses fail is that the people starting them are technicians, and the businesses they build are essentially places for them to work. Instead, what they should be doing is building a business that could – theoretically – work without them.
About the author: Michael Gerber was born in 1936. As well as "The E-Myth Revisited", he has written several other books under the E-Myth brand. He is also the founder of a business skills training company.
What you'll gain from reading this book: You'll gain a sense of the importance of creating a business, not a job, when setting up your company. You'll also get plenty of tips about how to actually do this, as well as things you should avoid.
Standout section: In a section titled "The Turn-Key Revolution", Gerber describes how Ray Kroc was able to make the McDonald's business processes so efficient that pretty much anyone can run one. This is what turned the company into the franchise powerhouse it is today.
Gerber uses this to make the point that even if you don't want to franchise your business, you should work on making the processes so efficient that essentially anyone could run it.
Who should read it: Anyone thinking about starting a business will likely gain a lot from the tips Gerber gives about how to make a company into a business, not a job. Anyone who currently owns a small business and is feeling overwhelmed by what they are going through may also benefit.
Predatory Thinking: A Masterclass in Out-thinking the Competition
By Dave Trott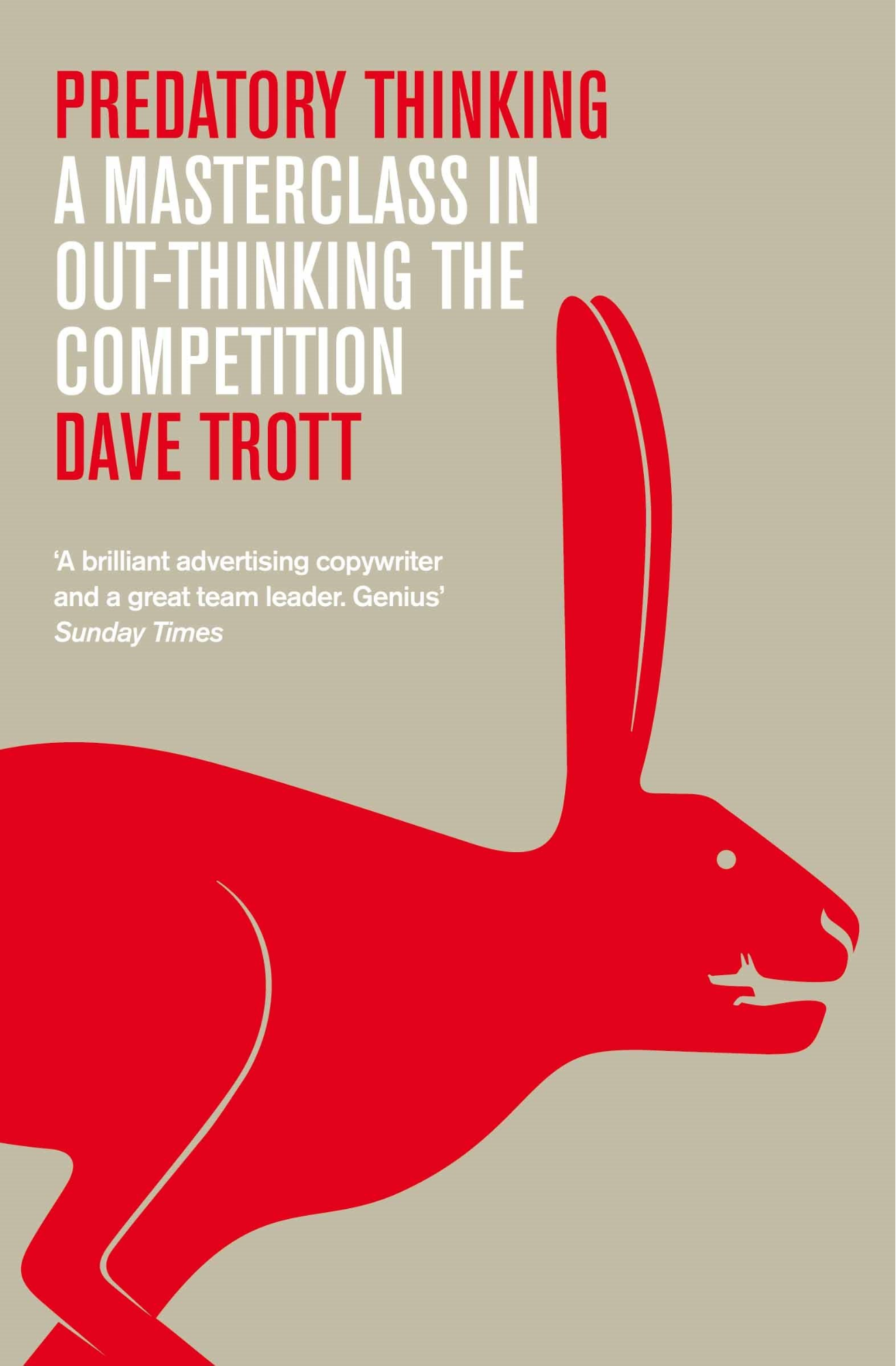 Intro: In Predatory Thinking, Dave Trott outlines his theory that marketing is a zero-sum game in which brands and businesses have to stay ahead of competitors if they are to survive.
The ideas in the book are presented via several illustrative stories, sometimes about advertising or marketing, but just as often about something relating to life, business, relationships, or war. What this means is the ideas within the book are relevant to those in a wide variety of industries.
As you'd expect for a book written by a former copywriter, it's very slick. The short direct sentences help the reader glide through pages and chapters. Unlike many blog posts and articles written in this style, you never feel like Dave is simply trying to sell you something – probably because the stories contain so much value.
About the author: Dave Trott is a former British copywriter, creative director, and ad agency founder, meaning he is well placed to deliver the insights contained in the book. Many of the agencies he created were successful, meaning he has solid business chops to go with his copywriting credibility.
What you'll gain from reading this book: As well as an example of what makes a great long-form copy, people who read this book will gain an excellent understanding of how to creatively solve problems by flipping the situation on its head and attacking the issue from a completely new angle.
Standout section: In one chapter, Dave discusses how an ad agency sold its idea for marketing Gü chocolate puddings to the founder of the company.
Instead of simply pitching their idea, they told the founder that another company was on the verge of releasing a similar project. They explained the positioning and marketing of the product and told the founder that, unfortunately, due to the quality of the marketing, he would have a hard time competing.
Once the founder agreed that the strategy was excellent and would be hard to compete with, the agency revealed that it was the strategy they had designed for his product. Naturally, he quickly agreed to let the agency take control of the product's marketing.
Who should read it: Small business owners who want help approaching challenges from a new angle. Additionally, creative agencies will get a lot from the book.
The Hard Things About Hard Things: Building a Business When There Are No Easy Answers
By Ben Horowitz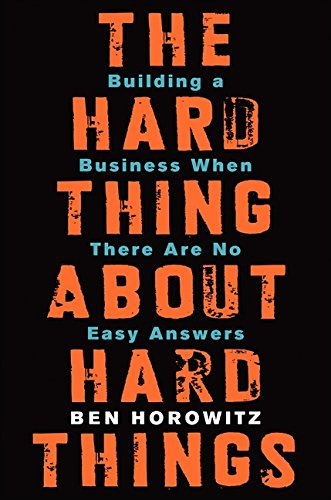 Intro: In The Hard Thing About Hard Things, Ben Horowitz discusses the difficulties CEOs and startup founders face when building a business. His own experiences mean he is well placed to deliver these insights.
He also offers practical advice in many areas of running a business, including sales, management, development, and investing.
About the author: Ben Horowitz is most well known as an entrepreneur. He made his name as the founder of Opsware, a software company which Hewlett-Packard paid $1.6 billion for in 2007. Following that he co-founded venture capital firm Andreessen Horowitz in 2009. "The Hard Thing About Hard Things" is his only book. It was released in 2014.
What you'll gain from reading this book: You'll gain the important insight that running a business is not easy. While there are strategies you can use to help, there is no single path you can take to become successful. However, that doesn't mean it is impossible. Accepting the challenges and working to solve them, as Horowitz did, can help you find success.
Standout section: When discussing what makes a healthy company, Horowitz says it is one that encourages people to share bad news. By discussing problems freely, and making more people aware of the issues, the company is more likely to solve them than if they attempt to cover them up.
Who should read it: Anyone starting a business, large or small, will benefit from the idea that it won't be easy and there will be challenges you have to overcome. While this may seem like a negative idea, the fact Horowitz sold his company for $1.6 billion means there is light at the end of the tunnel.
Deep Work: Rules for Focused Success in a Distracted World
By Cal Newport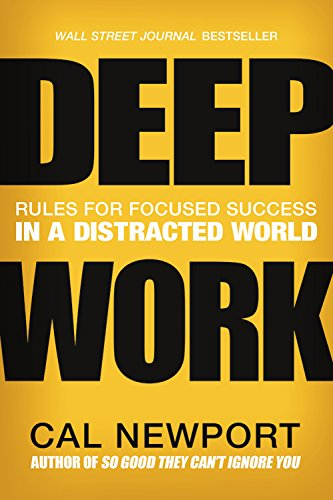 Intro: Deep Work is a book on productivity in which the author Cal Newport lays out both the benefits of what he calls "Deep Work" and rules that can be followed to achieve this state of work.
According to Newport, Deep Work is when a person is able to focus all their concentration on a single task. He says working like this is the most productive way to do meaningful work. The alternative is "shallow work" whereby a person works on a task that doesn't require much concentration.
Newport says the modern work environment is often set up to encourage shallow work by requiring employees to be constantly connected. However, he thinks that people who acquire the skill of deep work will thrive.
About the author: Cal Newport is a computer science professor at Georgetown University and the owner of the Study Hacks blog. He has written six books for small business owners, the most recent of which Digital Minimalism: Choosing a Focused Life in a Noisy World was released this year.
What you'll gain from reading this book: As well as an understanding of the difference between deep work and shallow work, Newport details how you can nurture the skills required for deep work. Core to this are four rules: work deeply, embrace boredom, quit social media, and drain the shallows.
Standout section: Newport suggests a number of actionable ways you can work deeply. One of these is "Roosevelt dashes." To do this, Newport suggests setting a timer that pushes you to complete a task in far less time than you'd normally spend on the task. This should result in you tackling the task with greater intensity than you would normally.
Who should read it: Anyone whose work requires great concentration could benefit from reading this book. Freelancers or those working in creative industries may benefit. Small business owners who need to spend most of their time interacting with clients or customers may not get quite as much use from the ideas.
The Launchpad: Inside Y Combinator
By Randall Stross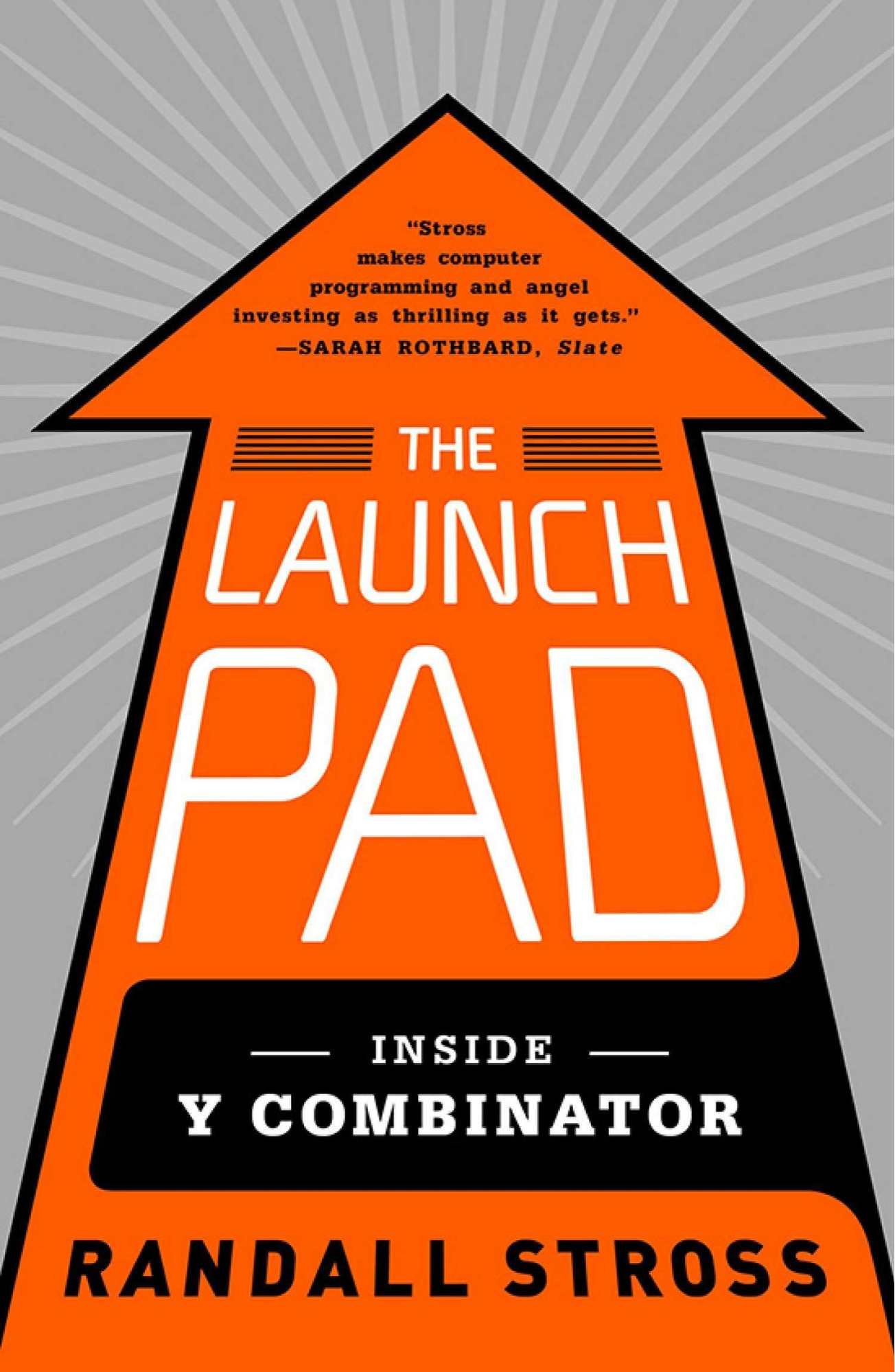 Intro: In The Launch Pad, journalist Randall Stross tells the story of Y Combinator—the Silicon Valley accelerator that has produced companies including Dropbox, Stripe, and Airbnb. The author gained access to the incubator which leads to a book containing a lot of insight into what happens in the program.
The book is written in chronological order, starting with how the successful applicants are chosen, and ending with "Demo Day", the day in which the startup founders graduate by pitching their ideas to a group of investors.
About the author: Randall Stross is a historian who writes about technology and society. He is also an author and New York Times journalist. His most recent book is called A Practical Education: Why Liberal Arts Majors Make Great Employees and it discusses the importance of Liberal Arts majors.
What you'll gain from reading this book: Readers will gain a look inside one of Silicon Valley's most exclusive accelerators. Perhaps more importantly, readers will see what the organizers look for in an applicant. Of note is the focus on the person with the idea, rather than the idea itself.
Standout section: The standout story from the book is that of Code Academy founders Zach Sims and Ryan Bubinski. After struggling for a viable idea, they completely changed their idea with just four days to go before "Demo Day". They managed to get a simple version of the website up in time and subsequently drew in 250,000 users. The company has since raised over $42 million in funding.
Who should read it: Anyone with an interest in Silicon Valley or startups will find the book interesting. Small business owners or those wanting to establish a tech startup should get an idea about what is required to be successful by reading the book.
Essentialism: The Disciplined Pursuit of Less
By Greg McKeown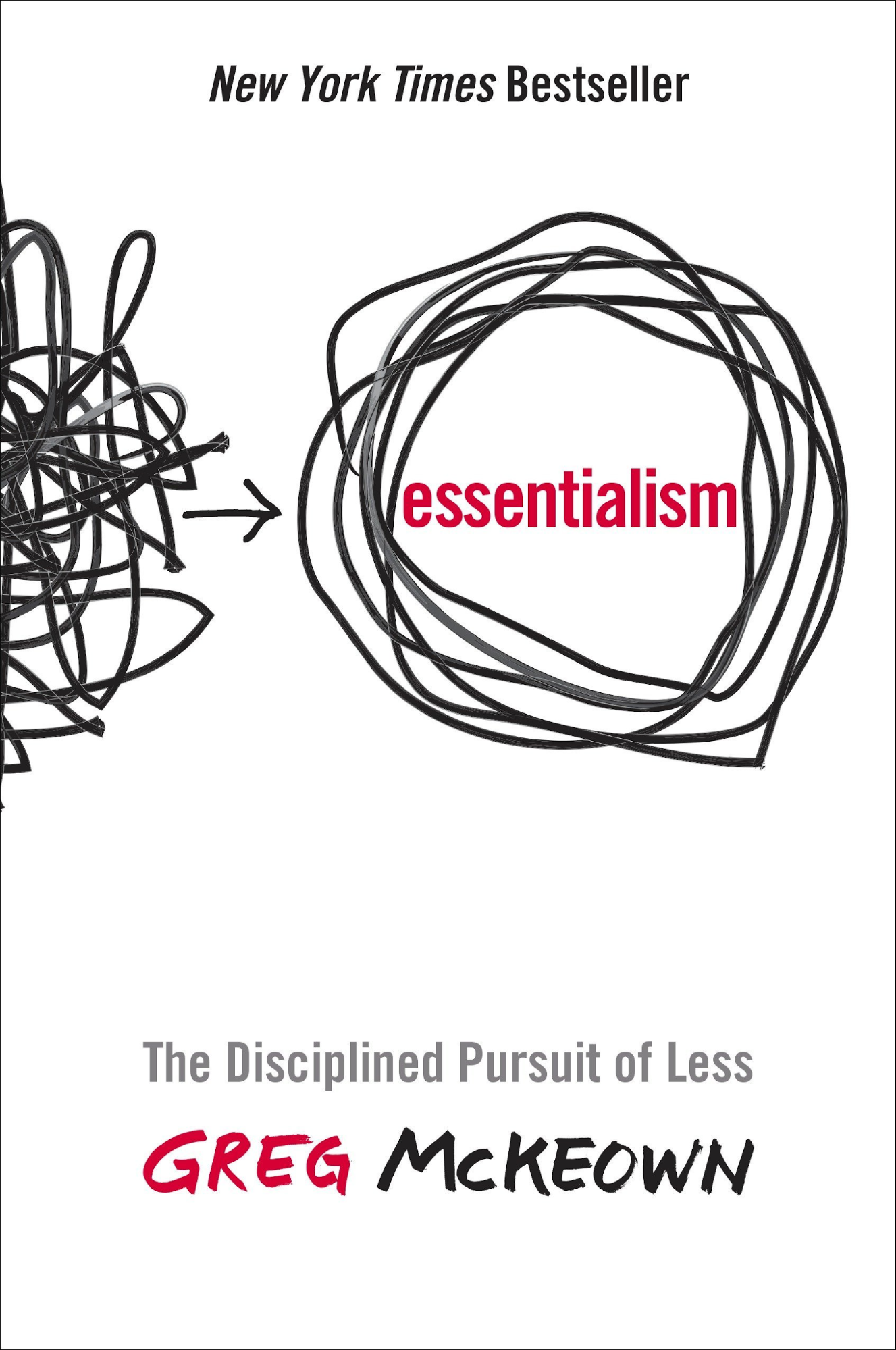 Intro: In Essentialism: The Disciplined Pursuit of Less, author Greg McKeown sets out his theory about how to live a productive life. The basic thought is that by only focusing on the most important things in life and work, people will have more success in the things they want to do.
The author also points out that people have to make an active decision when making priorities; if you don't prioritize your life, someone else will.
About the author: Greg McKeown is an author and speaker. As well as "Essentialism" he is the co-author of Multipliers: How the Best Leaders Make Everyone Smarter alongside Liz Wiseman.
What you'll gain from reading this book: The lesson is obvious for small business owners. These people should focus on the true aims of their business, and only work towards doing things that reach these goals. Businesses that spread their resources too thinly across multiple products or services are at risk of not being successful at any of their offerings.
Standout section: The most hard-hitting section is when McKeown describes the moment he realized he prioritized his life very badly. Hours after his wife gave birth to their child, a colleague called to ask whether he would attend a scheduled meeting with a client. McKeown agreed to the meeting, potentially hurting his family in the process.
Who should read it: Those just starting a small business and wondering where they should focus their efforts may benefit from the lessons in the book – as will anyone who feels they have lost control of their time and the ability to prioritize what they want to focus on.
The $100 Startup: Reinvent the Way You Make a Living, Do What You Love, and Create a New Future
By Chris Guillebeau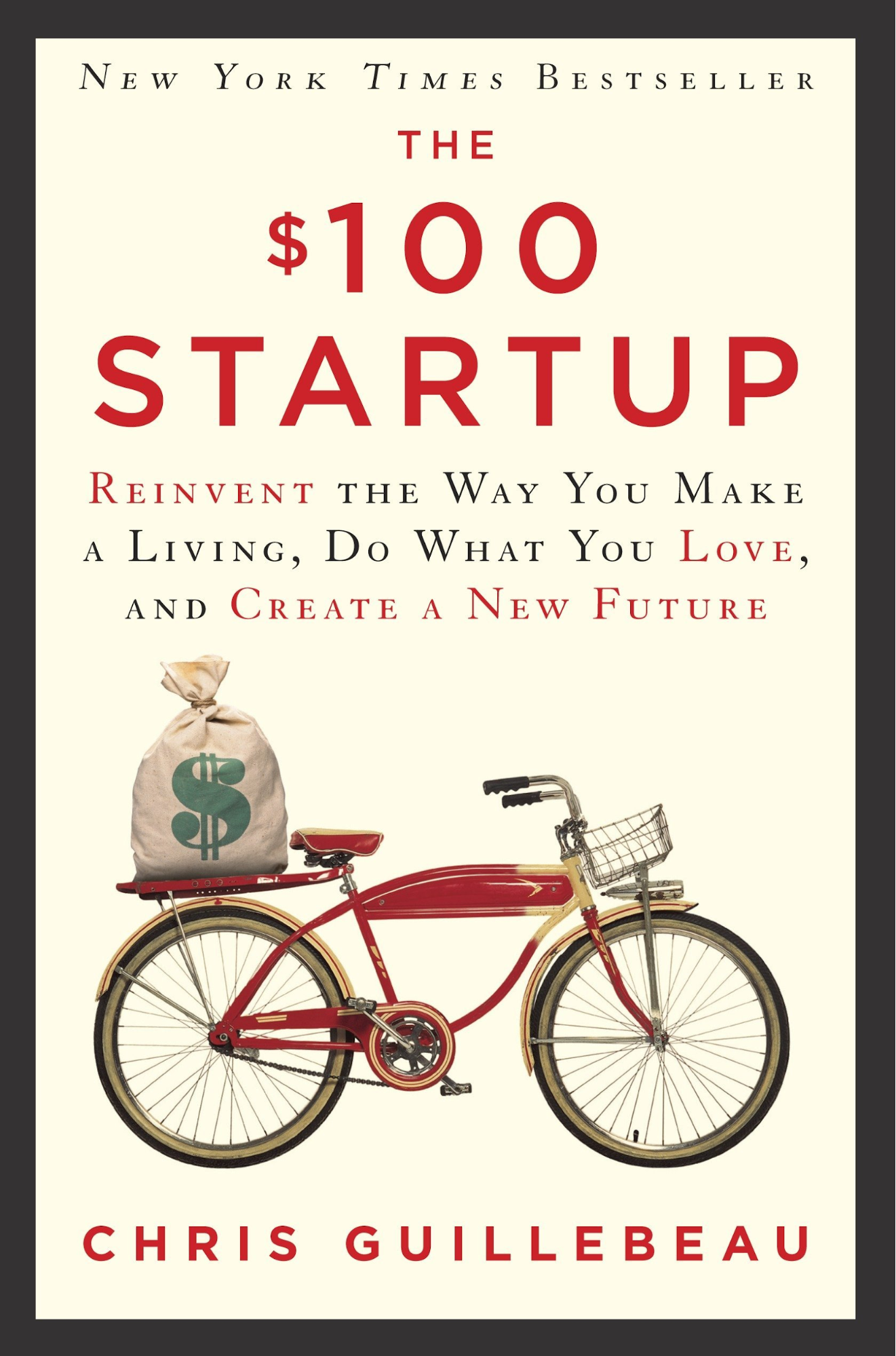 Intro: In The $100 Startup, Chris Guillebeau presents case studies of people who have started businesses that earn over $50,000 a year with a very small initial investment. Over half the examples in the book were started with under $100.
Like Tim Ferriss's "The 4-Hour Workweek" Guillebeau's book suggests that starting a business can be a way for people to achieve their perfect life. The idea is that a business can be something that you love doing, as opposed to something that completely takes over your life.
About the author: Chris Guillebeau is an author, blogger, and podcaster. His other book is The Art of Non-Conformity. More recently he has been hosting Side-Hustle School, a podcast in which he introduces ways people are making money via side-hustles. In addition to his work, he visited every country on earth before turning 35.
What you'll gain from reading this book: If you want to start a business but don't have the funds to do so, the examples in "The $100 Startup" may provide the inspiration you need. It also shows how people can monetize their interests.
Standout section: In a section called "The $35,000 Experiment" Chris tells the story of a business owner who was on course to earn an extra $35,000 in a year by simply changing the price of one of their products.
By upping the price from $49 to $89 — making no other changes to the product or the way it was sold — they were able to almost double the amount of profit they made per sale. The most eye-opening thing is the business owner didn't see a significant decrease in the number of products sold, despite the higher price.
Who should read it: Anyone who wants to start a business, but feels they are being held back by barriers such as money.
Zero to One
By Peter Thiel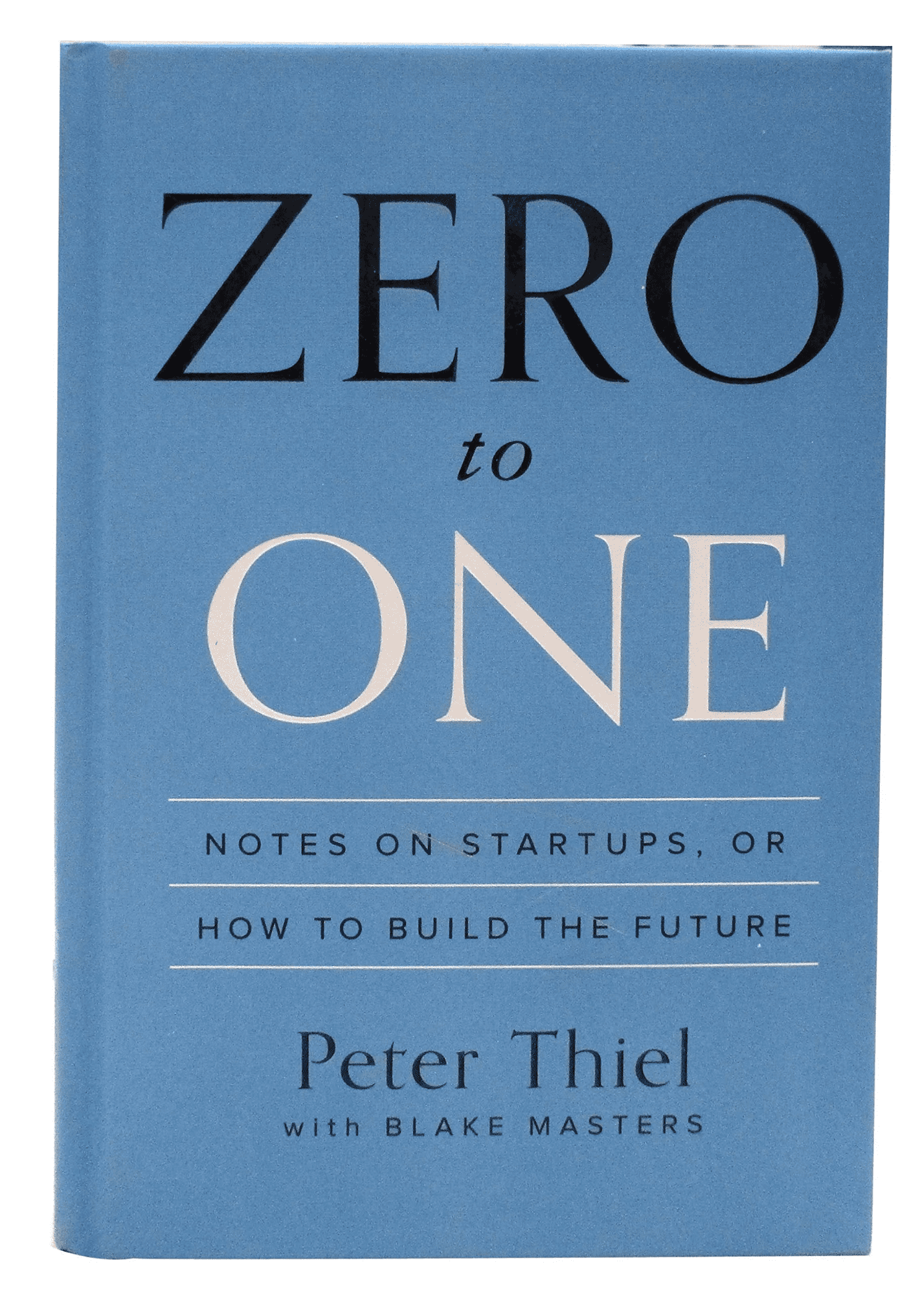 Intro: In Zero to One, Peter Thiel draws on his experience of founding PayPal and being the first outside investor in Facebook to set out what he believes are the lessons startup founders should follow to be successful.
The main idea behind "Zero to One" is that in order for a company to change the world, it needs to bring something completely new to the table, ie. going from zero to one. The alternative is copying something else and going from one to n.
More controversially, he embraces the idea of monopoly, suggesting that the alternative – competition – is bad for innovation. He says the security brought by a monopoly allows businesses to be more innovative.
About the author: As well as co-founding PayPal and investing in Facebook, Peter Thiel founded big-data analytics company Palantir and is a partner at venture capital firm Founders Fund. He is also famous for his libertarian political views.
What you'll gain from reading this book: Thiel teaches the reader to think about things differently. As a business owner, this can be an incredible strength if you are able to put the teachings into action. He also talks a lot about the stages of growth and things a startup needs to do as it grows from being a small company to one that may change the world.
Standout section: When discussing the idea of zero to one business, Thiel makes the point that the major changes in business only happen once. Looking at major recent business successes, he points out that the next "Bill Gates will not build an operating system. The next Larry Page or Sergey Brin won't make a search engine. And the next Mark Zuckerberg won't create a social network."
Who should read it: On the surface, the teachings of the book appear to be best suited to those in fast-growing startups intent on changing the world. However, small business owners can still benefit from the teachings in the book. For example, what can your company offer that isn't being done by anyone in your area? How can you monopolize a section of the market, even if it is a small one?
The Lean Startup
By Eric Ries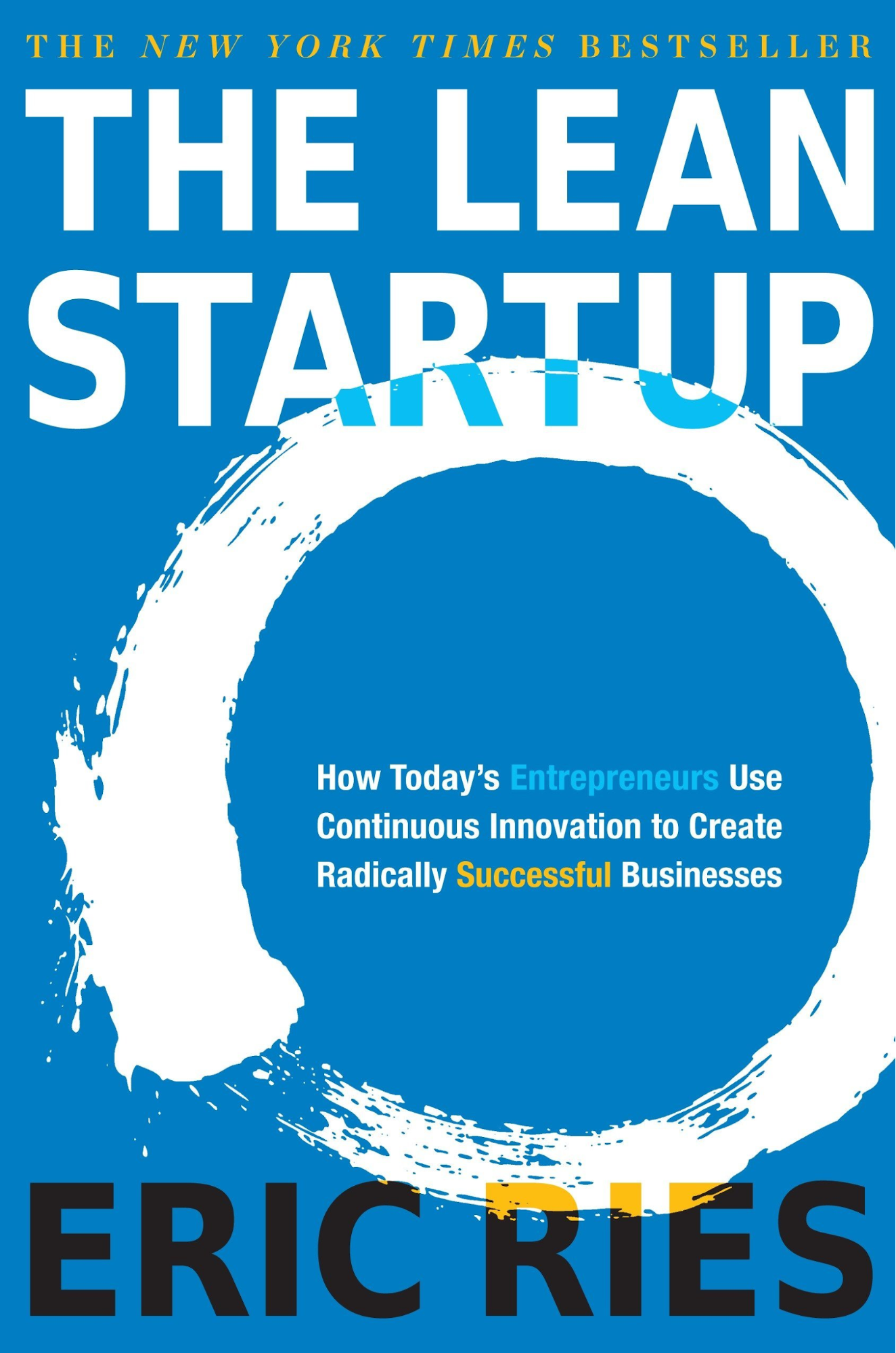 Intro: In The Lean Startup, Eric Ries provides entrepreneurs with a model for getting a product to market and building a business. His idea is that businesses should constantly be releasing versions of their products, and then adjusting it based on the things they learn from the release.
An important part of this process is getting early adopters to pay for the product as soon as possible (minimum viable product) as this is the best way to validate an idea and know if it is worth pursuing.
Other tactics Ries suggests startups use include a/b testing your product to see which features are favored by customers as well as ensuring the metrics being focused on are the most important to the business.
About the author: Riesis an entrepreneur, author, and blogger. He is the co-founder of IMVU, an avatar-based social network. It is thought that working on this company is where he picked up the ideas behind "The Lean Startup."He is currently the CEO at the Long-term Stock Exchange.
What you'll gain from reading this book: Those who read "The Lean Startup" will get an actionable approach to starting a business and releasing and improving upon a product.
Standout section: In chapter three, Ries talks about the importance of releasing an early version of a product. Doing so will give you data about what customers actually think about your product, allowing you to take data-backed steps to improve it. This is more valuable than the insights brought by surveys or market research.
Who should read it: Anyone who runs a business has the potential to learn from the system portrayed in "The Lean Startup." Even those who want to stay small will benefit from ideas like a/b testing and customer validation as they bring their product to market.
This is Marketing: You Can't Be Seen Until You Learn to See
By Seth Godin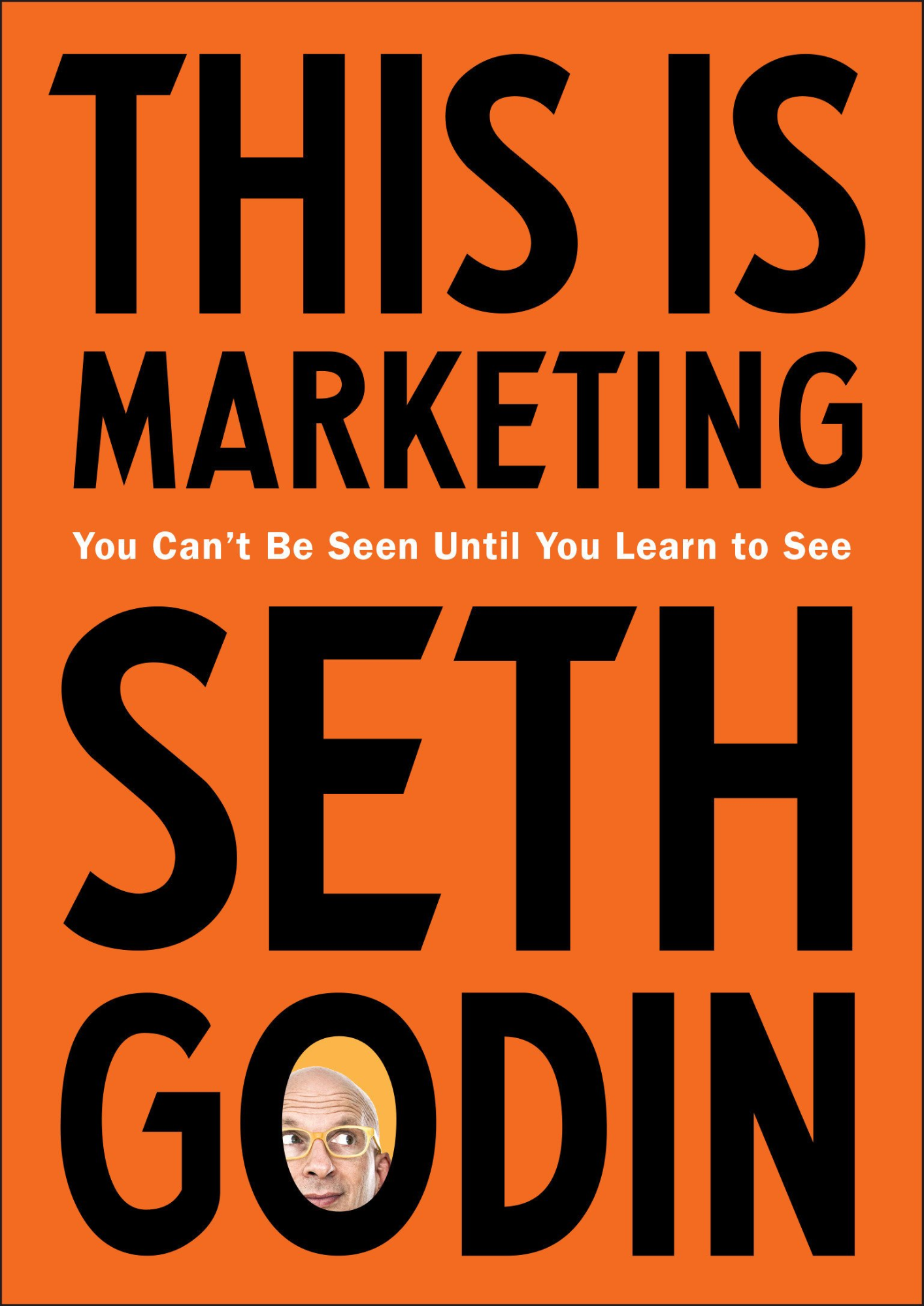 Intro: In This is Marketing Seth Godin gives an overview of his thoughts on marketing, sales, and advertising. Perhaps the biggest takeaway is how to present a product as something that is solving other people's problems and getting this message in front of people who will benefit.
He discusses product positioning, building trust and permission, and the role of tension in the marketing process. He illustrates these insights with stories and examples from throughout his career. Anyone familiar with Seth's Blog or previous work will have a good idea about what to expect.
About the author: Seth Godin is one of the most famous marketers in the world. He is most well known for his books for small business owners. He has published 18, of which "This is Marketing" is the most recent. Some of his other books include Forbes Business Book of the Year Purple Cow, and New York Times Bestseller The Dip. He also blogs almost daily.
What you'll gain from reading this book: You'll gain marketing knowledge from one of the most famous marketers around.
Standout section: In chapter four, Godin talks about the importance of finding the smallest viable market for your product. This is the group of people your product can help and that your business can survive by serving.
Godin believes serving this group of people can be more effective than going after the mass-market. Once you have worked out how to serve these people, you can begin to expand as you get better at solving problems.
Who should read it: Anyone who owns a business and wants to know more about marketing. Learning the theory behind why some marketing is effective is important for those about to release a product.
Anyone Can Do It: Building Coffee Republic From Our Kitchen Table – 57 Real Life Laws on Entrepreneurship
By Sahar and Bobby Hashemi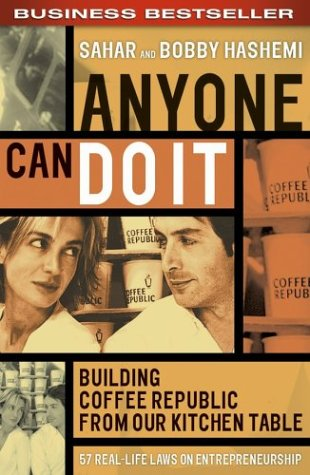 Intro: Anyone Can Do It tells the story of Sahar and Bobby Hashemi, the founders of Coffee Shop brand Coffee Republic, who left their corporate jobs to start the chain and delivers plenty of helpful anecdotes about what contributed to their success.
As well as business advice, the story focuses on the relationships and the personal journeys they went on, starting from how the two siblings came to the idea of founding a coffee chain after their father died, to the process and challenges of getting it set up successfully.
About the authors: Sahar and Bobby Hashemi are the founders of Coffee Republic. Both had successful corporate careers before starting the chain; Sahar as a lawyer and Bobby as an investment banker.
What you'll gain from reading this book: The 57 laws of entrepreneurship the authors provide are particularly useful. While not every single one will necessarily be relevant to every business, there are nonetheless plenty of useful tips.
Standout section: While much of the focus is on how the two built the business, perhaps the most useful lesson is in the way they left the business in 2001, at a time when it was highly successful.
Who should read it: Many of the other books on this list focus on tech startups or small businesses. Coffee Republic did not follow this model. The book may be most useful to those whose businesses have a physical presence.
Conclusion
This list contains 12 of the best books for small business owners. Of course, business is a hugely popular genre and there are many great books out there. Happy reading!
---