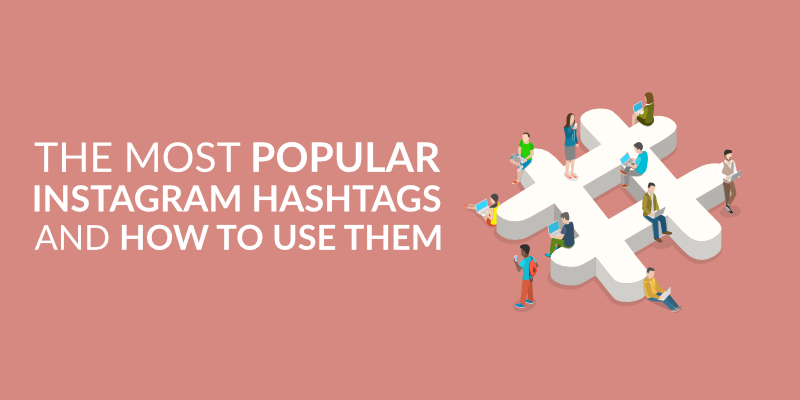 When it comes to social media, Instagram has undeniably cemented itself as the 'one to watch' over the past few years. In a market so saturated with various platforms, trends, features and filters, it has continuously managed to reinvent itself to meet the demands of its audiences and to embrace each new trend head on. Whether you're looking to gain exposure for your business or your personal account, the platform you simply need to embrace is Instagram.
Instagram offers you the opportunity to visually represent your brand. You can connect with your customers on a personal basis, display pictures of your products in context to increase appeal and create a real identity for your business. Combine that with its innovative 'stories' function that lets you add personality and break down the walls between you and your consumer base, IGTV which is its own innovative video platform, and some of its new directly shoppable features for bigger business accounts, and it's easy to see why Instagram is a big hit for business.
There are over 400 million Instagram accounts which are active each day, with over 51% of users logging in daily to scroll their newsfeed, and over 40 billion photos have been shared since the platform's conception. We know what you're thinking. How is my account going to stand out and start growing in such a crowded space?
We've got the answer for you, and that answer, is hashtags for Instagram.
What is a Hashtag?
A hashtag is a keyword or phrase which follows the hash symbol (#) which will summarise or categorise what you're posting. On Instagram, adding hashtags to your picture will help to facilitate the searchability of your post.
For example, if you're a clothing retailer, adding #fashion to your post might be a good way to send your post to fashion-lovers searching #fashion on Instagram.
Adding hashtags to your post can help to get views on your images from a wide audience, including those who aren't following you.
How to Hashtag on Instagram?
You can add up to thirty hashtags per post, which means you've got plenty of opportunities to increase the exposure of your content if you're playing the game correctly.
To add a hashtag on your Instagram post, simply type the hash key followed by your chosen keyword or phrase. The difficult part is choosing which hashtags to attach to your post.
While adding the most popular hashtags on Instagram to your posts, you'll potentially be getting your content in front of hundreds of millions of eyes. However, by choosing the most popular hashtags you'll also risk your pictures being missed thanks to the volume of content.
The key to success is to find your sweet spot.
Mix a combination of the most popular Instagram hashtags with some less popular hashtags to get a good level of coverage for your content.
Do your research – figure out which hashtags get the best exposure
Post regularly
Identify patterns in your engagement
REPEAT!

If you're looking to run a general Instagram account for yourself, or if your content isn't being pinned to a specific category, then you'll want to head for some of these more general hashtags.
Some of the most popular hashtags for the a general theme include #beautiful, #cute and #instagood. Here are the rest:
It's great to see some of the most popular general hashtags are positive. Perhaps a happy picture related to your business, a positive quote or a funny meme would be a great opportunity to get your content in circulation with these. Don't forget to 'throwback Thursday' with an old-skool shot every Thursday for #tbt.

Great news if you run a fashion ecommerce store – lots of the most popular keywords are fashion related, so make the most of them. Hashtags like #fashion, #instafashion and #instasale are among the top 10 for most popular hashtags for all ecommerce stores. These are the remaining top hashtags:
Alternatively, if you run a different kind of ecommerce store – your hashtags might be less populated which gives you more opportunity to get more exposure for each hashtag and get more longevity out of your content!

Small businesses can make a big impact on Instagram if you know how. Unsurprisingly, the most popular small business hashtag is actually #business – which does what it says on the tin. Here are some more popular hashtags for small business owners.
It's worth noting here that lots of the remaining top 10 most popular hashtags are focused around an individual or personal aspect. You've got #entrepreneur, #leadership and #success all making the top 10. Add a bit of personality to your brand, show the behind the scenes and let them get to know you to make the most of these business hashtags.
If you're in the marketing industry, you're going to know all about Instagram. But did you know that by utilising some of these hashtags you could get more eyes on your posts? General hashtags like #digitalmarketing, #marketing and #seo are among the top hashtags, which means you can make most of your posts relevant to such generic keywords! Here are some other popular hashtags:
Marketing is an incredibly popular industry on Instagram and presents lots of opportunities if this is your area of business. What's interesting is, for the remainder of the top 10 most popular marketing hashtags, you've got individual aspects of marketing which feature, like #contentmarketing, #socialmediamarketing, #influencer. Why not give your top tips on succeeding in each area?

If you're on Instagram, the likelihood is that you've seen or entered a competition. It's a great opportunity to gain brand exposure, and hashtags like #competition, #giveaway and #win will get plenty of traffic to your post. Here are the other most popular ones:
Competitions are a great way of boosting engagement on Instagram, reaching new audiences and rewarding your fan base. Hosting Instagram competitions could be great for both customer retention and customer attraction!

What is Instagram if it isn't for food porn? It seems that #breakfast is the most popular food-related hashtag on Instagram, closely followed by #delicious and then #food – two hashtags which will easily fit on your foodie posts. These are the rest:
Food is another incredibly popular topic on Instagram – and one that's easy to get involved in whether you're a food-related business or not. Are you having a charity bake sale? Show it off! Are you indulging in a lunchtime takeaway? Share it with your audience! Food gets a lot of hits – so be smart and take advantage.

Whether you're an amateur photographer or a seasoned pro, the more people viewing your photography the better, which is why it simply makes sense to add some of the most popular photography hashtags to your posts. The top 3 are #all_shots, #art and #capture, so be sure to add those in your caption. You should also look out for these:
Unsurprisingly, as a visual platform, photography does well on Instagram. Consider playing around with #focus and #blackandwhite shots, because these are two of the remaining popular photography hashtags on Instagram.

Fashion is a huge part of Instagram, and if your brand is in the fashion industry be prepared to be entering a saturated market. Incorporating these popular hashtags into your posts could help you rise to the top!
As well as the hashtags listed above, #girls, #instabeauty and #beauty come up trumps on the popular list for fashion hashtags, so it's well worth considering this when you plan your Instagram content!
The secret recipe to a successful Instagram strategy is to be responsive, to be adaptable and to be constantly analysing. Instagram itself boasts a host of built-in insights and analytics if you're setting up a business account. Create weekly reports and monitor which pieces of content are doing better.
Assess which hashtags get the most engagement. Monitor the hashtags yourselves. See which types of content are most popular and try to replicate. Similarly, it's important to engage with your community. Don't be scared to like and comment on other posts in the community to increase your brand awareness.
Most importantly – hashtags are there to be used. Be bold, make the most of them, and enjoy your increasing follower count!
---