UberEats Commission: how much does UberEats charge restaurants?
How Much Does Uber Eats Charge Your Restaurant?
The numbers – broken down.
Uber Eats don't openly disclose their service fees, however, reports suggest an average order being 20-25%. This can even go up to 30% depending on the order.
Are there any alternatives to Uber Eats?
By using AppInstitute, you are able to build your very own takeaway app for both Apple and Google Play stores without the need to code.
Having your own app is a fantastic Uber Eats alternative – including some benefits you won't be able to get from a third party service.
Some of the features that you're missing out on…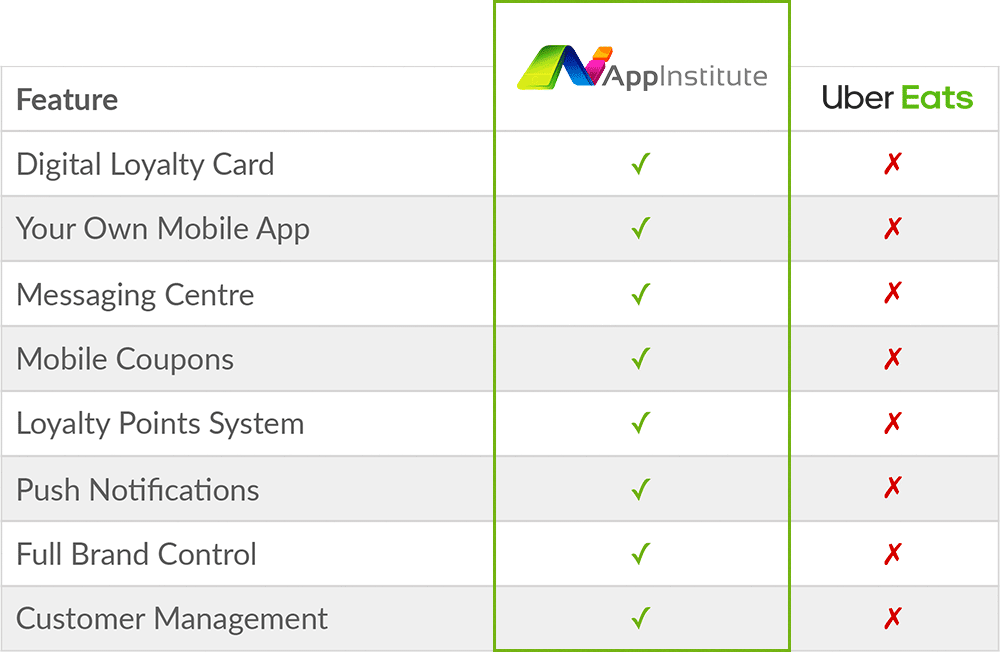 Our drag-and-drop system makes it super easy to add your restaurant's menu. Simply add your items in our no-coding-needed interface to offer easy mobile ordering to customers. The favourites section allows users to save their usual order – great for repeat business.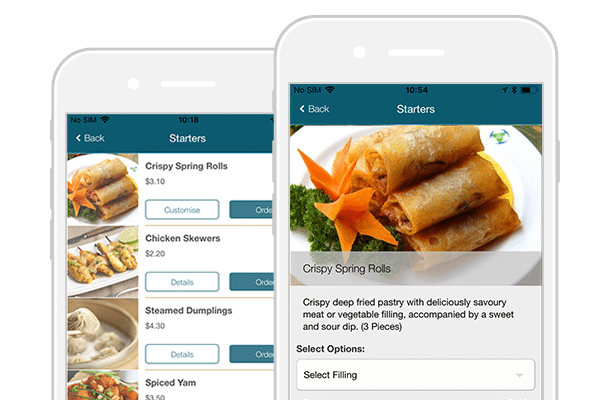 Mobile Loyalty Program Helps You Boost Sales
Turn your one-off customers from aggregators like Uber Eats into loyal repeat customers buy offering in-app loyalty schemes and punch cards.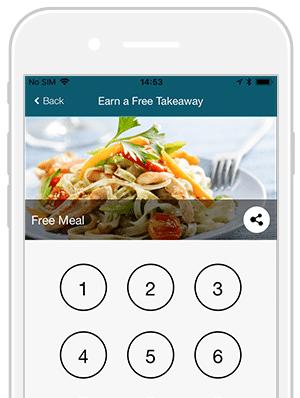 Simply Apply Your Restaurant's Branding
Use our easy branding wizard, which will pull in your restaurants brand colours and business information, simply by entering your website and Facebook page URLs.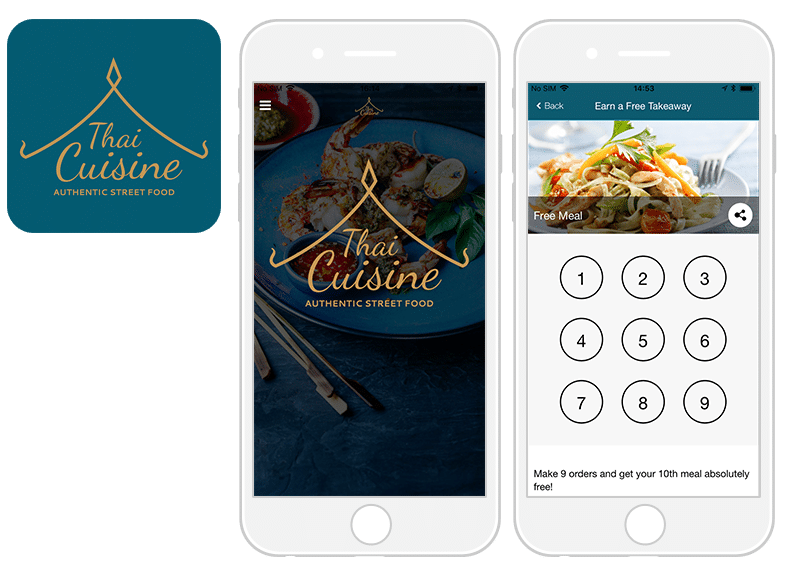 Push Notifications Help You to Reach Customers
Use push notifications to target customers with messages. These go straight to their mobiles home screen. Let them know about your new deals, and offers or give them a nudge if they're nearby using geo-fencing.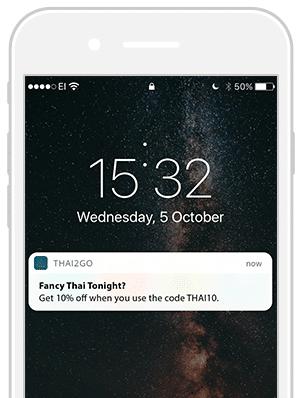 Get an App for Your Restaurant
Get in touch with our team to discuss your requirements
Get an App for Your Restaurant
Get in touch with our team to discuss your requirements
Get your own app to start taking orders without paying commission!