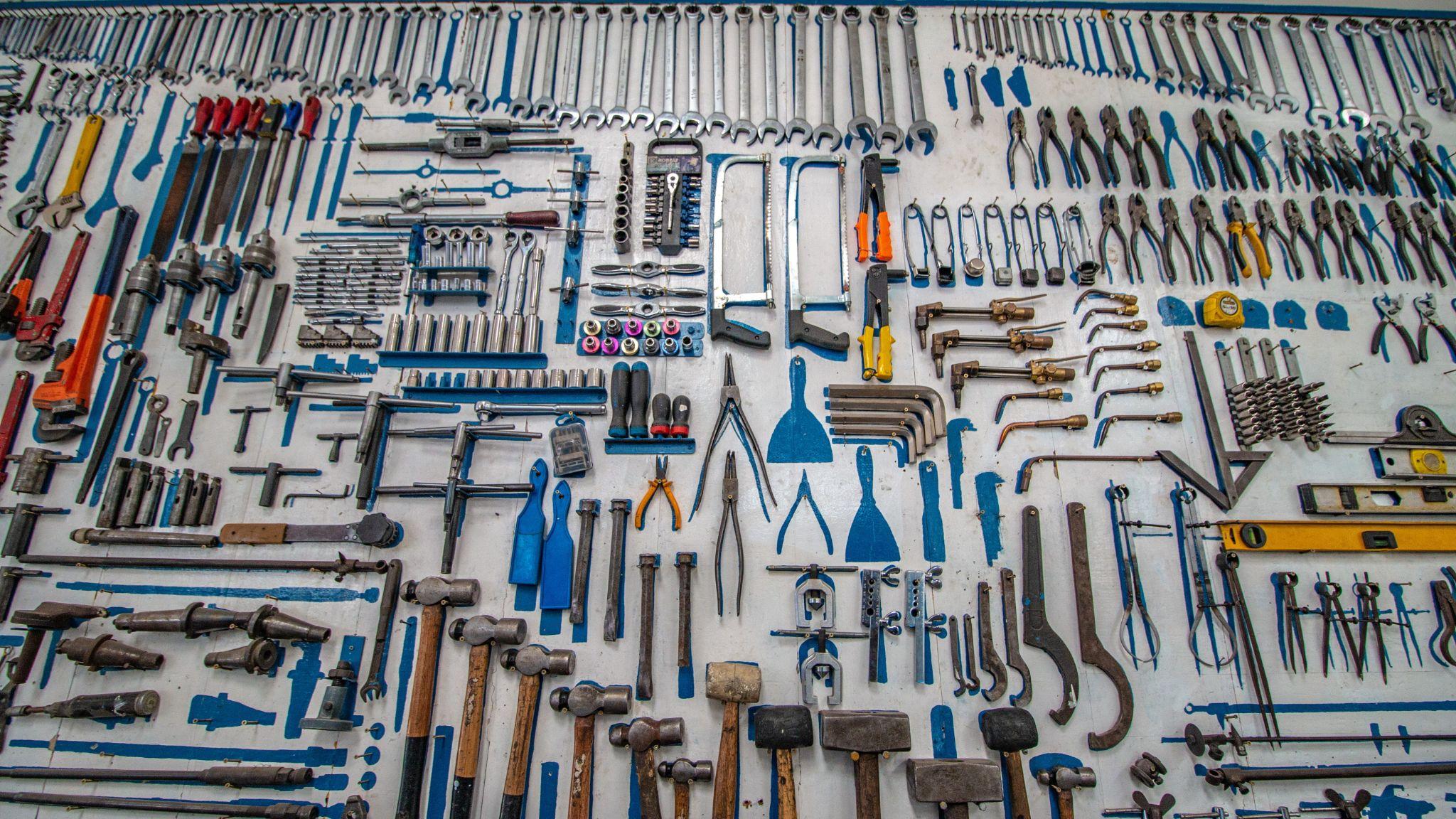 Software is one of the most effective tools available today, especially in business. From accounting to HR, several programs are available to help enterprises streamline operations and increase efficiency. Little wonder, investment in enterprise software is expected to reach around $675 billion in 2022.
Furthermore, as society evolves and digital transformation trends continue, more and more software applications are tailored to specific industries. For example, many of these programs target industries such as restaurants or hotels.
To help you determine which ones you need in your business, we'll dive into the top business management software tools in 2023.
Microsoft Power BI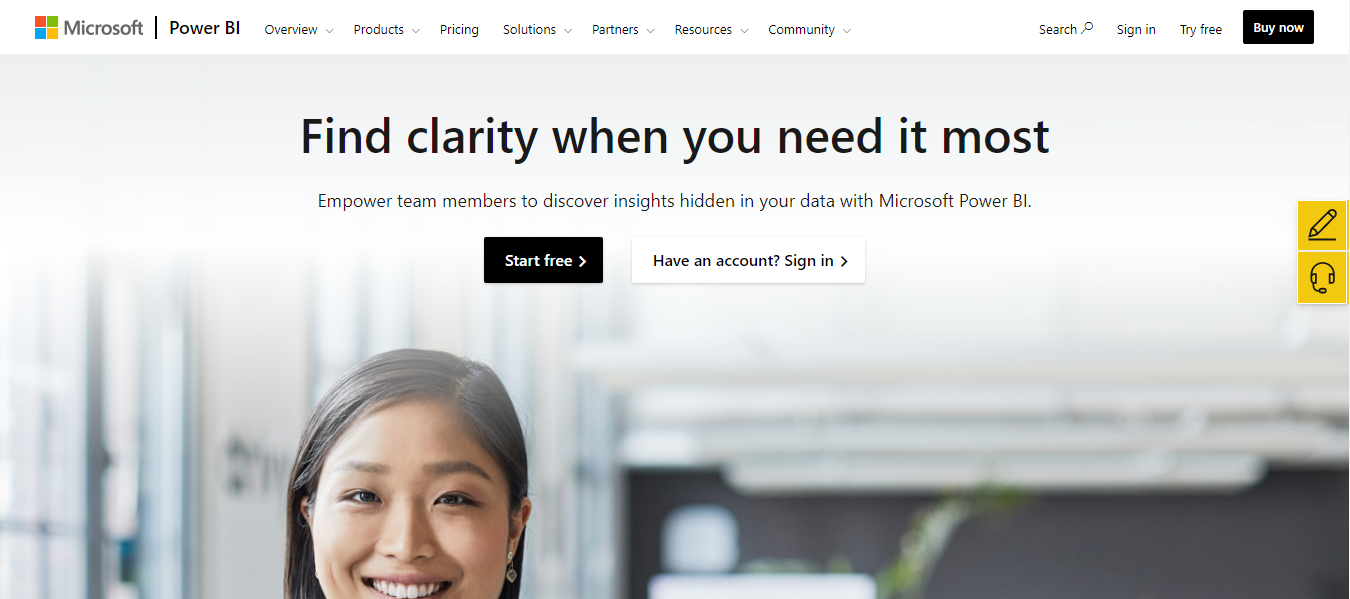 Data-driven businesses and roles are on the rise, which is why Microsoft Power BI experts are in great demand. Thanks to the pre-employment Power BI test, you can select the candidate with the highest Power BI skill for the job.
Business intelligence (BI), reporting, and data visualization products and services are all part of the Microsoft Power BI software application for individuals and organizations. This business analytics solution enables you to share insights throughout your organization or integrate them into apps and websites.
With Microsoft Power BI, you get quick insights with an easy setup. No training is required and you get dashboards for services like Microsoft Dynamics, Salesforce and Google Analytics. This software lets you upload visualizations and reports instead of sending heavy emails or storing them on a shared drive. Your data is refreshed anytime the underlying dataset is changed.
Nifty
Simplify the bulky and complex nature of the project management process with software like Nifty. This tool is one of the trending software that improve your business. It lets your team stay on the same page by creating a virtual workspace where everyone can interact and track the team's progress.
It includes the following features and benefits, among others:
time and budget tracking
communications
project portfolios
dashboards
real-time progress reporting
task management
docs and files
milestones tracking
This software's immense potential and flexibility make it suitable for managing legal cases, product and marketing teams, clients, digital agencies, agile development, and many more. With it, your business team can identify risks early, deliver tasks on time, prioritize milestones and tasks, manage resources, and work remotely.
Zoho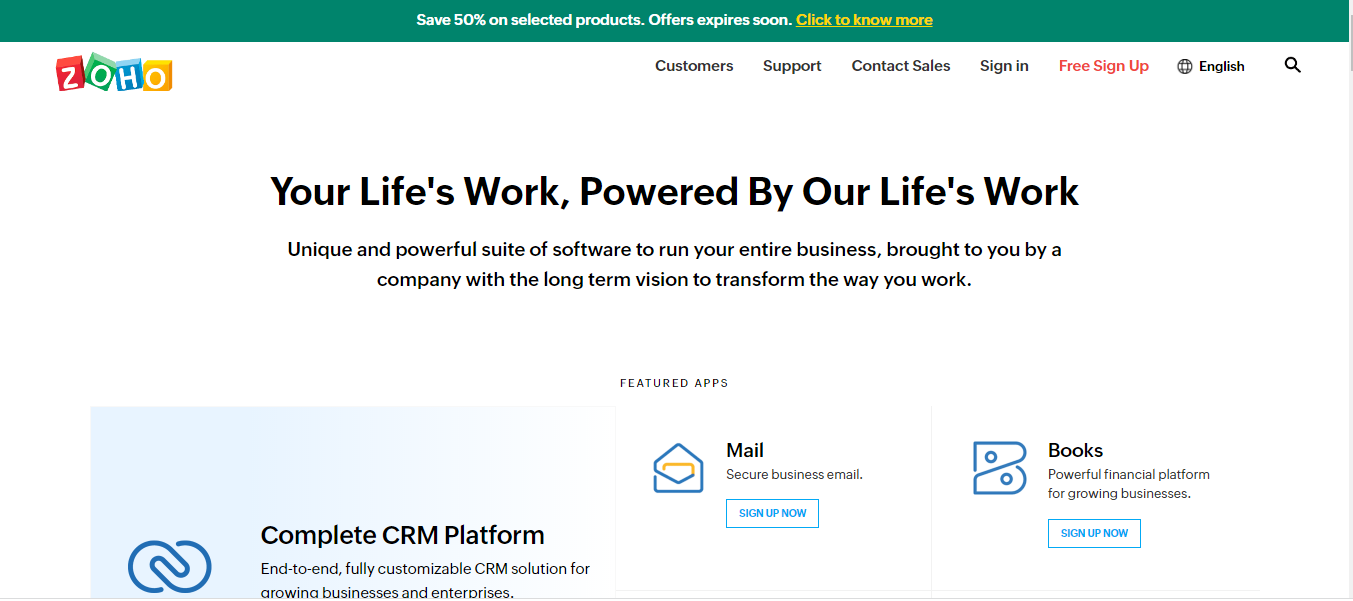 With the help of customer service management systems like Zoho, your company's challenges with a high volume of service requests will be resolved. This software allows you to provide customer support more efficiently by organizing and ranking tickets based on due dates, priority, type of required support, and other metrics. This, in turn, will enable your agents to attend to customer issues faster. Some even allow your agents to consult each other and proffer the best solution to challenges.
In addition, Zoho lets your agents perform simple tasks with a single click, a feature that will relieve stress and enable them to attend to customers with more complex issues. With this software, rest assured that your customers will remain satisfied and that their complaints will get to the most competent agent available.
Freshmarketer
It's safe to say that email is one of the most widely accepted methods of sending messages worldwide. So, it's no surprise that many businesses are implementing email marketing. However, to take your email marketing to another level, opt for Freshmarketer. This tool allows you to create, execute, and monitor email marketing campaigns.
With Freshmarketer, you can do the following with ease:
build a client list
write personalized emails
conduct omnichannel marketing
schedule emails
measure marketing performance via analytics
find the best marketing strategies or content via A/B testing
nTask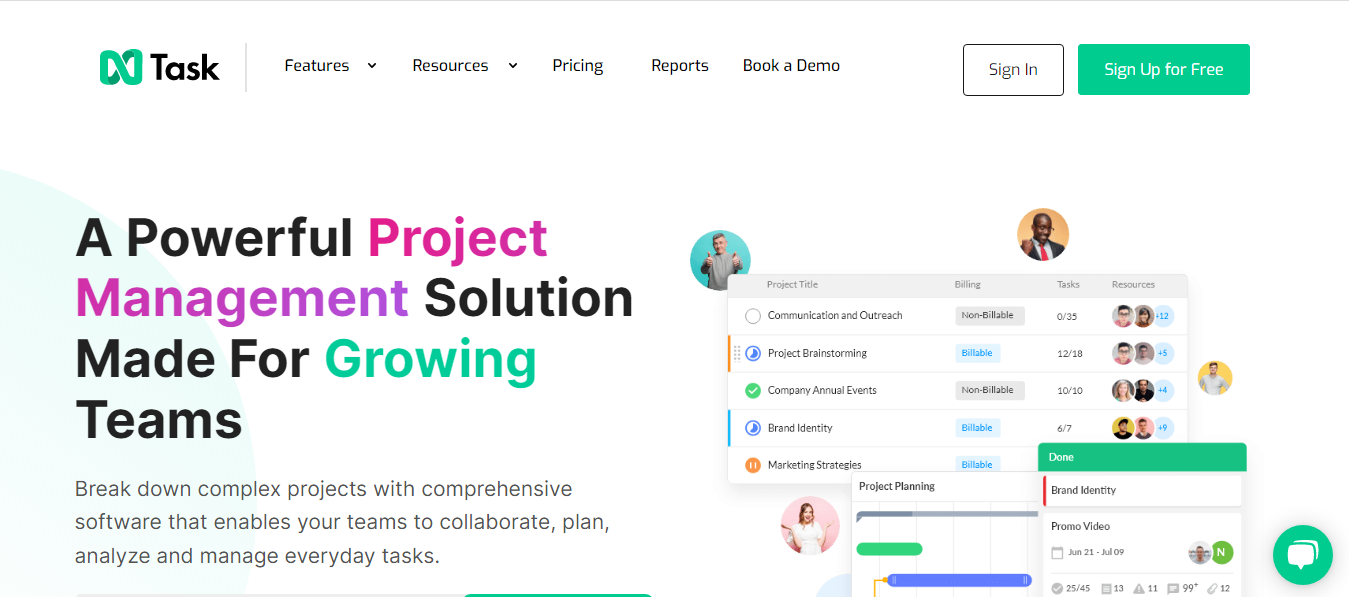 Here's another project management software that should be on your radar. Equipped with multiple features and resources, this tool allows your team to manage, monitor, and complete daily tasks in the simplest way possible. In addition, it lets team members sync with features such as dedicated workspaces, team chats, task comments, and many more. With nTask, you can quickly plan projects, allocate resources, and set milestones faster, leading to faster delivery.
This software's flurry of features makes it ideal for project and task management, issue tracking, and risk management. It is an all-inclusive business management software that would positively transform your business operations.
Timecamp
Timelines and due dates are crucial in every business, making Timecamp a vital business management software to consider in 2023. In addition to its business management features, this software comes with a time tracker that enables it to perform specific tasks on time and within a set period. This software eliminates the prospect of human error by accurately sending or receiving business information promptly.
Chanty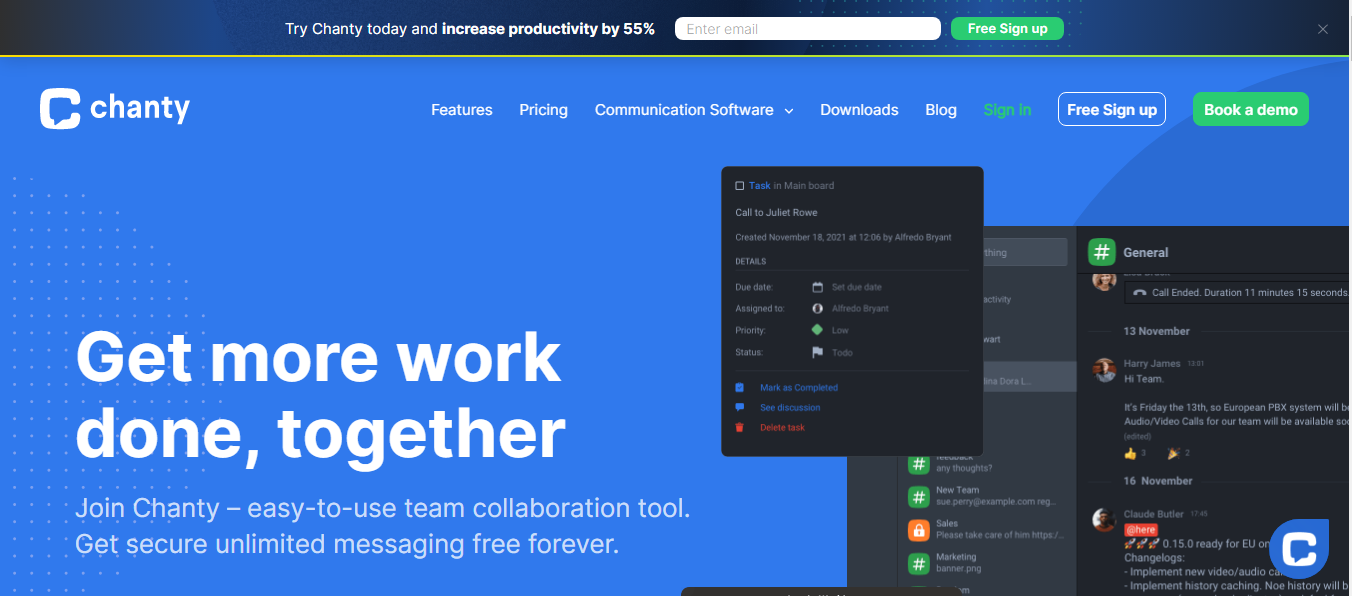 Chanty was built to bridge the communication gap between team members. It includes features such as video conferencing, audio calls, and text messages that promote team communication. In addition, this software features an intuitive display that will enable you to carry out many business management practices, such as task organization, content sharing in multiple forms, role allocation, screen sharing, and file storage. You can also write threads, add funny emojis, send voice messages, and communicate with the team in many ways with Chanty.
This program also comes with a Kanban board that allows task management on the largest scale and a third-party integration system that enables users to connect to apps such as Trello, DropBox, Google Drive, and OneDrive.
Freshbooks
Freshbooks is a cloud computing software that automatically tracks billable hours, expenditures, and recurring bills. This means it can help you calculate how much tax you owe as a business person. This tool also quickly generates and sends email invoices/reminders for late payments.
DropBox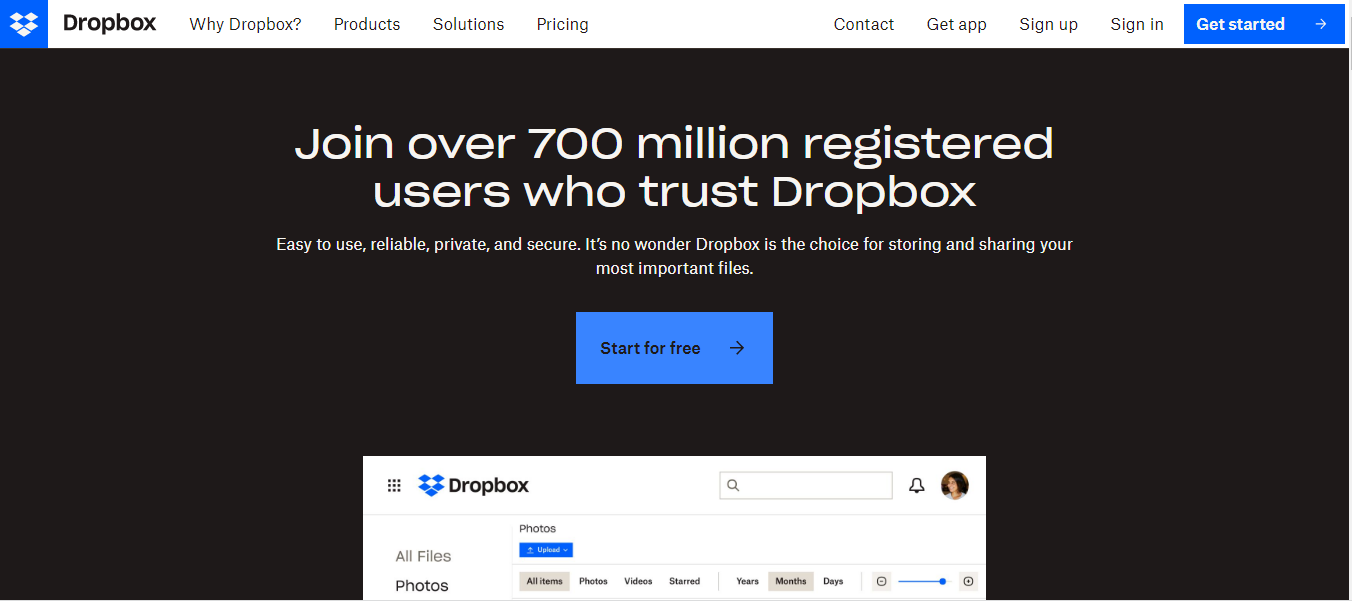 Every business needs to store vital data with little risk of exposure, and although traditional storage systems may offer this, they're still not as good as DropBox. This cloud storage software effectively saves all your files and allows you to share them with as many as six trusted sources. Another exciting feature of this software is that it integrates with many third-party applications, including Trello, Google Workspace, Asana, Canva, Slack, Zoom, and Microsoft Office.
DropBox offers one of the best security data storage services and allows you to communicate with your team, track their progress, and seamlessly edit files.
Hubspot
Hubspot should be your go-to software for marketing and sales automation in 2023. It is the ideal tool for executing marketing ideas that push sales and build a strong brand image. This software allows users to create SEO-optimized landing pages and social media ads and monitor their conversion rates.
Its multipurpose design enables users to conduct account-based marketing, ad retargeting, and contact management. In addition, this software's email marketing feature automatically collates the details of suitable prospective customers and sends custom emails to each.
While Hubspot's sales and marketing possibilities are almost infinite, they aren't the only features available. Mobile integration with third-party apps like Slack, Zoom, and Asana and customer service features are also available.
ProductPlan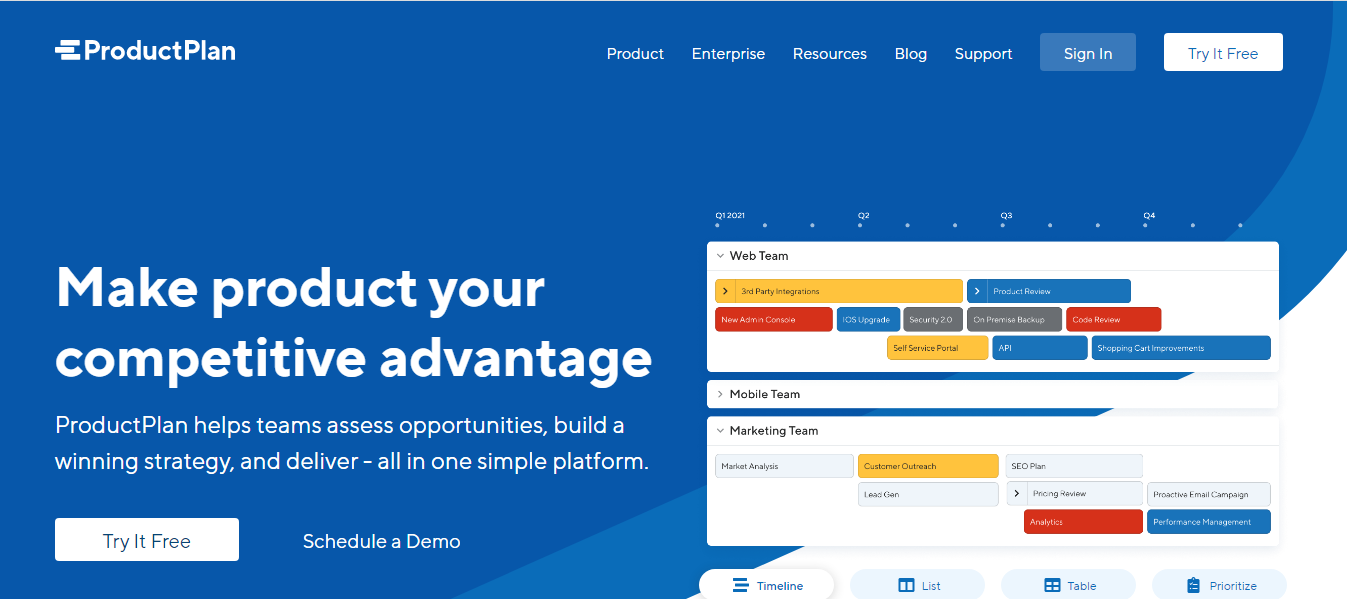 Create the best visual project roadmaps in 2023 with ProductPlan. Built with many intuitive and drag-and-drop design functions, this software tool is what you need to create a timeline for your project and paint a perfect picture of your product strategy. In addition, it supports multiple unique layouts and color codes that enable this.
ProductPlan helps users to be more time and resource-efficient, easily assign roles to team members, set milestones, and quickly attend to backlogs. Top executives also use it to share confidential information with shareholders via private links. Of course, you can integrate this software with other tools to further enhance your team's productivity.
PaperTracer
PaperTracer is one of the best document management software out there. It works as a HIPPA-compliant document database that gives you complete control of every file in its system and simplifies complex workflow by automating document tracking and reporting.
This software scans and saves documents on an airtight cloud storage system. It also effectively manages contract amendments, terminations, or renewals and tracks contract deadlines and expirations.
Pipedrive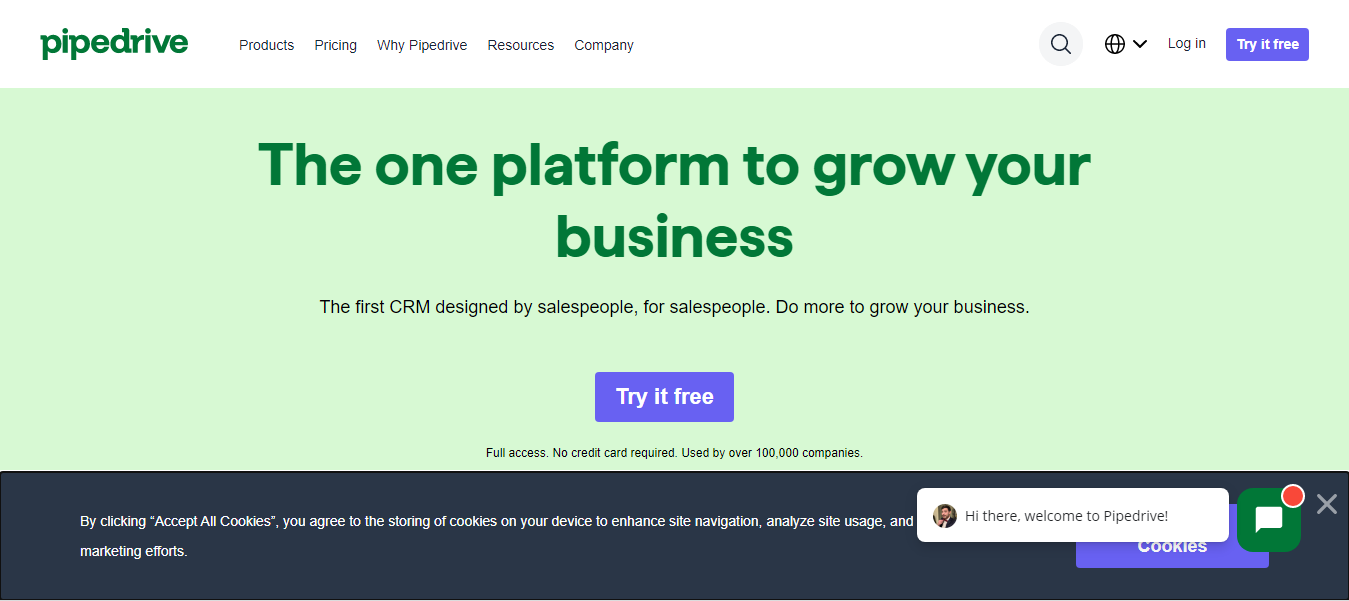 There are many benefits of an efficient sales management system like Pipedrive. This remarkable software has many features that enable CRM-software end users to drive and manage sales for their businesses. And unlike many sales management software, this one is mobile-friendly, which means you can work on the go.
Pipedrive features everything from sales funnel creation and customization to automation of routine tasks, sales forecasts, sales process review, an intuitive dashboard, and many more. You can even launch excellent email marketing strategies with this tool. Pipedrive guarantees efficient management of your sales and marketing process, leading to an overall increase in your sales. It would be a mistake not to try it out in 2023.
Business management tools are the game-changers in 2023
Thanks to technological development, gone are the days when human power was the only reliable means of getting work done. So, don't be a dinosaur in your business; try business management software tools. They will allow you to meet the specific needs of your business and stay one step ahead of the competition without exceeding your budget.
Check out the software presented in this article and decide on the most suitable ones for your business.
Moyofade Ipadeola is a Content Strategist, UX Writer and Editor. Witty, she loves personal development and helping people grow. Mo, as she's fondly called, is fascinated by all things tech.