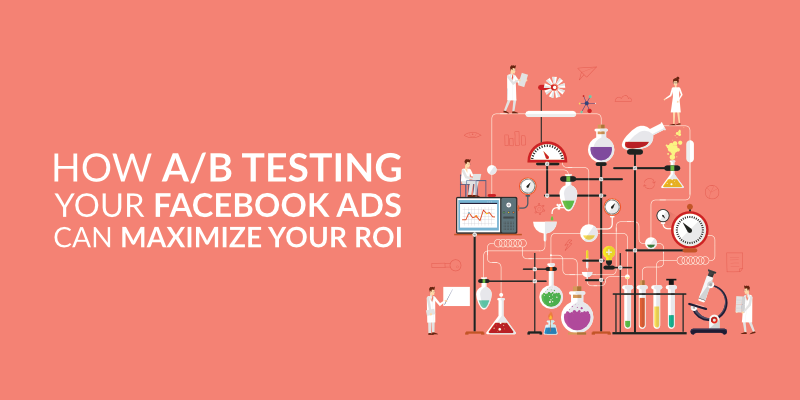 In marketing, testing your campaigns before launching them fully is very important. This practice is very much applicable even for online marketing strategies such as the use of Facebook ads.
Not doing the necessary testing can lead to wastage of your marketing budget, and while Facebook Ads are a lot cheaper than traditional media, testing can is still necessary in order to realize the results you desire.
Split testing, also called A/B testing, is among the most helpful tests you can do for maximum ROI.
What is A/B Testing?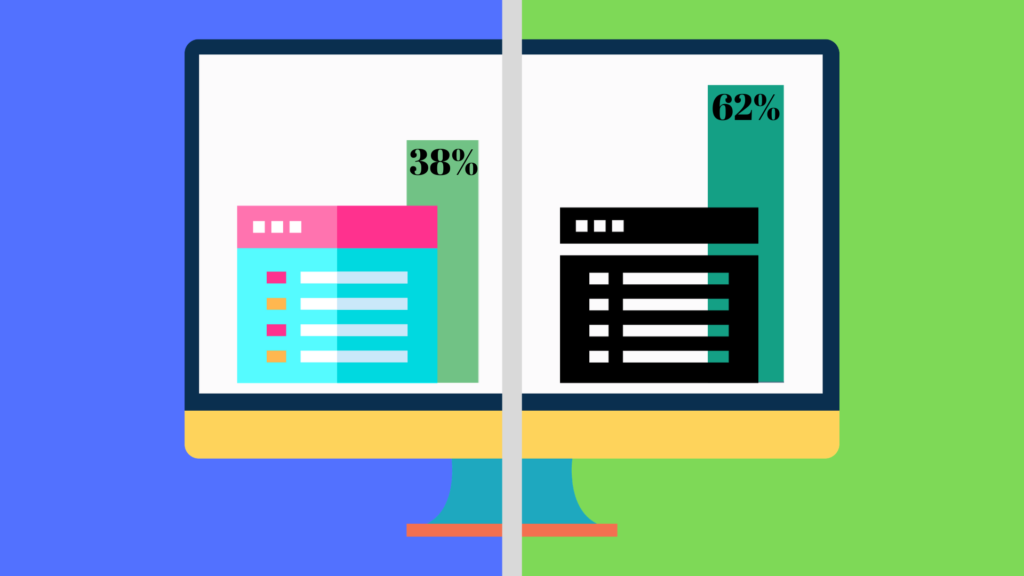 A/B testing is a testing method for marketing strategies where two campaigns are matched against each other to see which among them will most likely bring about the best results. It's basically testing if it's campaign A or campaign B which you should launch in full.
You show campaigns A and B to the same audience, and then you get your audience's feedback for both. Whichever generates the best results should be the one you implement.
Why you should make time for A/B Testing?
To some, A/B testing is not important. Their primary rationale is that they have already done prior research in order to identify what marketing strategies can bring about the most effective results.
While this may sound logical, it's not always true. The demographics of your audience may be easy to identify, but what marketing strategies would appeal to them won't always stay the same.
It is therefore essential to test the campaigns you made and determine which ones can deliver the better result over the other. This is very much important especially if you are investing money as launching a campaign that is bound to fail will make you waste a lot.
Different Ways to A/B Test your Facebook Ads
A/B testing can be done in different ways. For your Facebook ads, here are ways to A/B test them:
Test your Ads' elements
Your ads are composed of many different elements. You can come up with multiple versions of your ads just by changing these elements. Some of those that you should test are the following: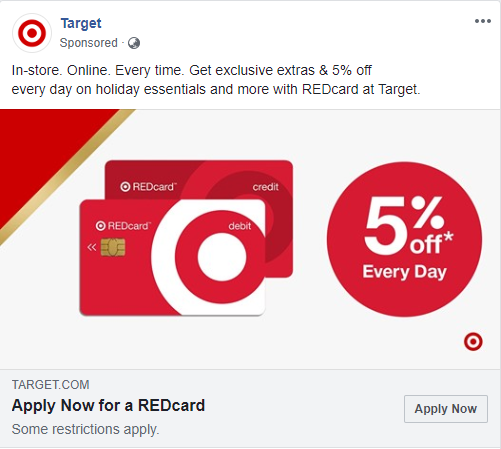 Source: Target
Images: There are many images that you can use for your ads. And while it may be difficult for you to choose as to which is best, you can use A/B testing to have a portion of your target audience compare as to which image is better.
Header: Your header or your title can be written in many ways. But there are cases when you cannot seem to decide as to which one is the best way to write it. Using A/B testing, you can gather feedback as to which header is better, helping you achieve the desired results.
Call-to-Action: Your CTA should also be split-tested as you can produce many different CTA message and buttons. Try them out and see which ones are more likely to get you the reaction you need from your audience.
There are many other elements of your ads and you should take into consideration how and why they are important, then craft your ads in ways that these elements will work together to deliver the results you want.
Test the Type of Ads
Facebook is home to more than 10 types of ads. The most commonly used Facebook ads and we see very often are the following: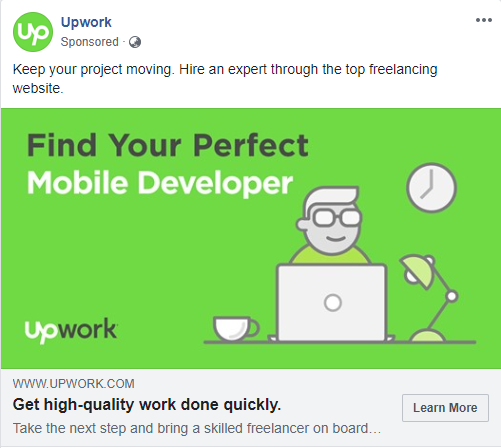 Source: Upwork
Image Ads – Remember that Facebook ads need to have an image. Adding a relevant photo of your product or service can have a huge impact on your ad's success.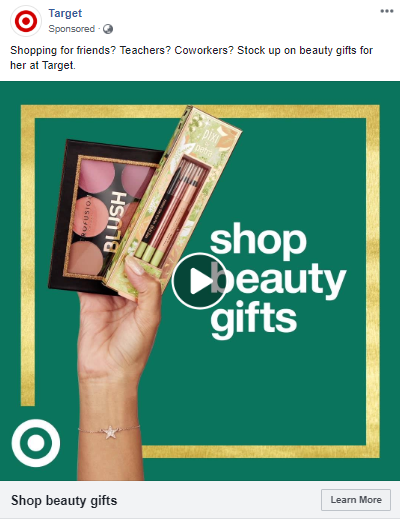 Source: Target
Video Ads – this type of ad may the best option for your promotion especially when your goal is to reach more people, engage with your audience, drive conversions. You can make video ads directly from your page, or by using Facebook advertising tools: Ads Manager or Business Manager.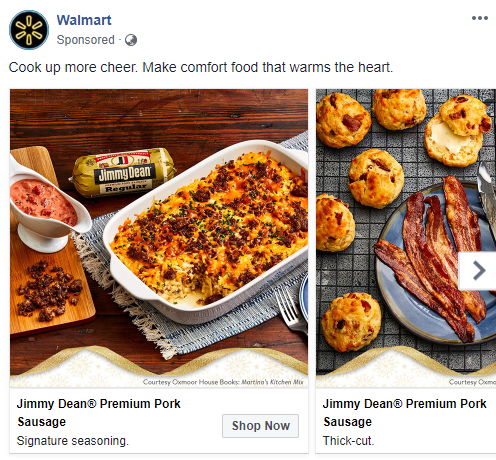 Source: Walmart
Carousel Ads – this allows you to insert up to 10 images or videos within a single ad, each with their own links.
With all the different ad types Facebook has, you should do your best to test which among these can bring about the most positive results for you. Which among these will really work for you?
Test your Landing Pages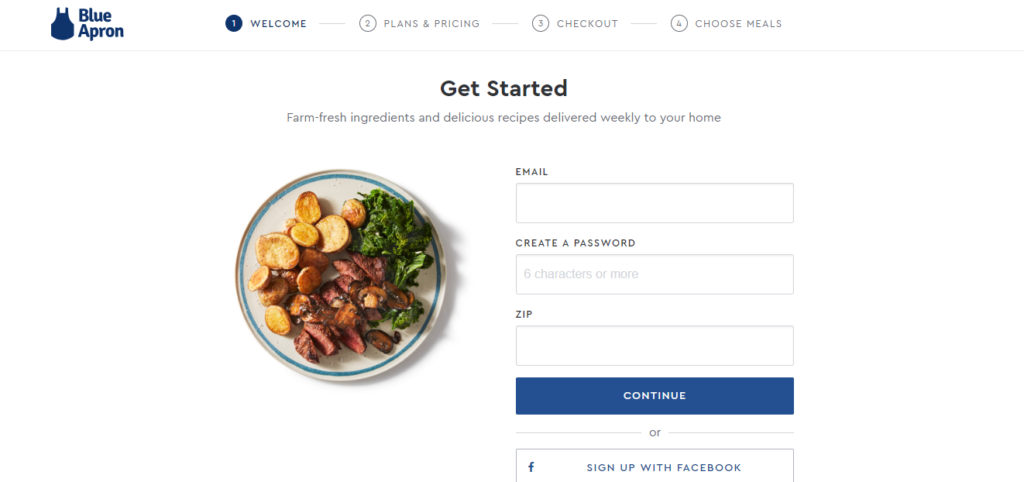 Blue Apron's Landing Page
One of the ways you can make use of your Facebook Ads is to drive traffic to your official website. But for the best results, you should not direct your audience straight to your homepage, but to a landing page.
A landing page is a dedicated page for a specific page. In this case, this is where you lead those who click on your Facebook ads. It should be optimized to deliver the results you have intended for it to do.
Some of the things that you should consider are the following:
Your landing pages should have a winning header. Your header should be catchy. You should emphasize what benefits your audience will get as compared to your competitors.
Your landing pages should have a strong message. Your landing pages should contain a message that matches the ad that your audience clicks. This helps them know that they are on the right page. Otherwise, they'll leave.
Your landing pages should highlight how your customers will benefit. Your audience was sent to your landing page from your Facebook site. You should be able to present what's in store for them because if not, they would feel no need for them to have been directed all the way to your site.
Your landing pages should have visuals that can grab the attention of your audience. Images play a huge role in the effectiveness of a landing page. Use images that are appealing, and can help direct the attention of our audience.
Your landing page should contain social proof. For the best results, your landing page should feature social proof – statements that prove that you're worth transacting with. Featuring positive feedback from your past interactions can bring about great results.
Your landing page should have visible CTA buttons. Finally, make sure that your landing pages contain strong calls-to-action in highly visible buttons. Make sure that they are persuasive enough, but do not sound like you're hard-selling.
These are characteristics that a good landing page have. But simply having all these is not enough. You should test first whether what you have there actually work. Test your landing page then make changes where necessary.
Test your Target Audiences
One of the most important aspects of testing is to see how it works on your various target audiences. You should do the following testing:
Test according to age: Check to see whether your chosen age range for your campaigns is appropriate. See the difference of when you are able to find the perfect campaign for the right age of your audience.
Test according to gender: There are campaigns where both genders can be a target audience. But to see whether it is a good idea to launch it all together, then test for both genders first.
Test according to relationship status: Relationship status can be a factor that can affect how your audience will perceive your campaigns. So test according to relationship status first before launching for everyone.
Test according to behavioral patterns: Finally, it may seem like it's challenging to study the behavior of your audience but there are available tools that can help you do that such as Facebook Pixel. Check to see how your ads will work depending on what your audience do on your site after being directed there through your ads.
Test your Ad Placements
Just like in traditional marketing strategies, the placement of your Facebook ads is critical to its effectivity. You actually have a choice as to where you can place your Facebook ads. You may choose to have it on the feed, or on the right column, or on Instant Articles. But to determine which among these can deliver you the best yields from your campaigns, testing is the answer.
Check to see whether your audience will appreciate it more in one place or the other.
Review Results then Test Again
After you have done your initial tests, then you should be able to get preliminary results. Of course, it should not stop there. You should do another test based on the changes you have made so that you can test whether this time around, you will get the most effective results. Otherwise, you should make further changes until you are satisfied with the results that your Facebook campaigns can generate. Repeat your tests until the results say that you are ready to launch your campaigns in full.
Test your Facebook Ads now to Ensure Maximum ROI
Advertising on Facebook is one of the most effective marketing strategies today. But not all Facebook campaigns are meant to work. In order for you to prevent any wastage, and to instead realize the most returns, you should test your campaigns first before you launch them in full.
Launching your Facebook ads would mean that you are spending for it already so you should not be reckless – you should conduct a thorough test to determine whether you are ready for a real launch. Otherwise, continue to make improvements then test again until you are satisfied with the results.
About the Author — Kevin Urrutia is the founder of Voy Media, a Facebook Advertising Company based in New York. He is dedicated to helping businesses triumph over the everchanging marketing landscape through the effective use of one of today's most effective marketing platforms – Facebook. He crafts results-oriented solutions that are tailor-fit for each client his team works with.
---