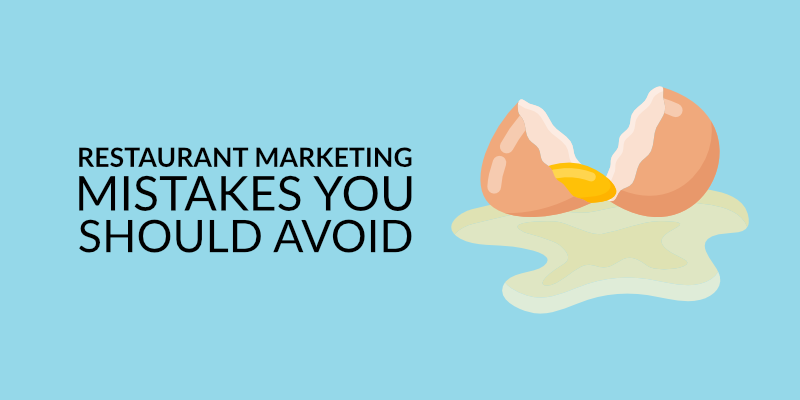 You might think that a restaurant's sole aim is to produce great food and an incredible experience for everyone who comes through the door. Whilst that's certainly not wrong, actually getting people to know about the restaurant, where you are and why they should pay you a visit is right up there too.
All of the above fall under the umbrella of marketing, and are a key element of any successful restaurant. With solid marketing in place, you will see tables booked on a nightly basis, customers coming back for more and new customers becoming aware of what is on offer.
However, whilst great marketing can have the desired impact, restaurants can make marketing mistakes along the way. Here we'll identify some of the most common so you know which tactics to avoid or the direction you need to be heading in.
No brand identity
When you think of some of the most successful restaurant brands in the world, you can instantly recognise them and know what they have to offer.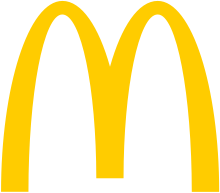 A common mistake many restaurants make is to not develop a brand identity; something that people can associate with or relate too.
If you can add personality and a story to your brand, you are more likely to build a connection with your customers. These customers will then want to become a part of your story.
If you can also develop a brand promise in your story, something that your customers know you will try your very hardest to deliver on at all times, you'll be well on the way to establishing a solid brand identity.
A solid plan of action
You need to have direction. You need to know what your end goals are. You need to know the tactics that you are going to deploy to reach those goals.
Without a clear and well defined marketing plan, it will be difficult to have any direction to what you are doing moving forward.
Make sure you set clear goals that you are easily able to tick off. Ideas might include adding 200 likes to your Facebook page or taking bookings for an extra ten tables on a Friday night. Rather than being vague such as 'reaching more people', create goals that you can easily measure whether you achieve them or not.
There are many points that you'll need to consider when developing a marketing plan, including:
Which campaigns will you run across the year?
How can you tie campaigns with annual events?
What is your budget going to be?
Which platforms will you target customers through?
By having the answers to these questions and many more, you'll be on the right track from the outset.
Avoiding the media
The media, whether it be local or national press, have a huge influence and can make a real difference to your marketing efforts.
Although some restaurants might decide to steer clear of the media, getting regular coverage can be a hugely positive thing. Coverage in the media will help increase the number of people who become aware of you and the improve the morale of your staff who will be proud of where they work.
Lack of, or poorly designed website
In today's society, having a website is a must for any restaurant. Customers want to find out more about places before they visit, browse menus from the comfort of their sofa or even book a table online.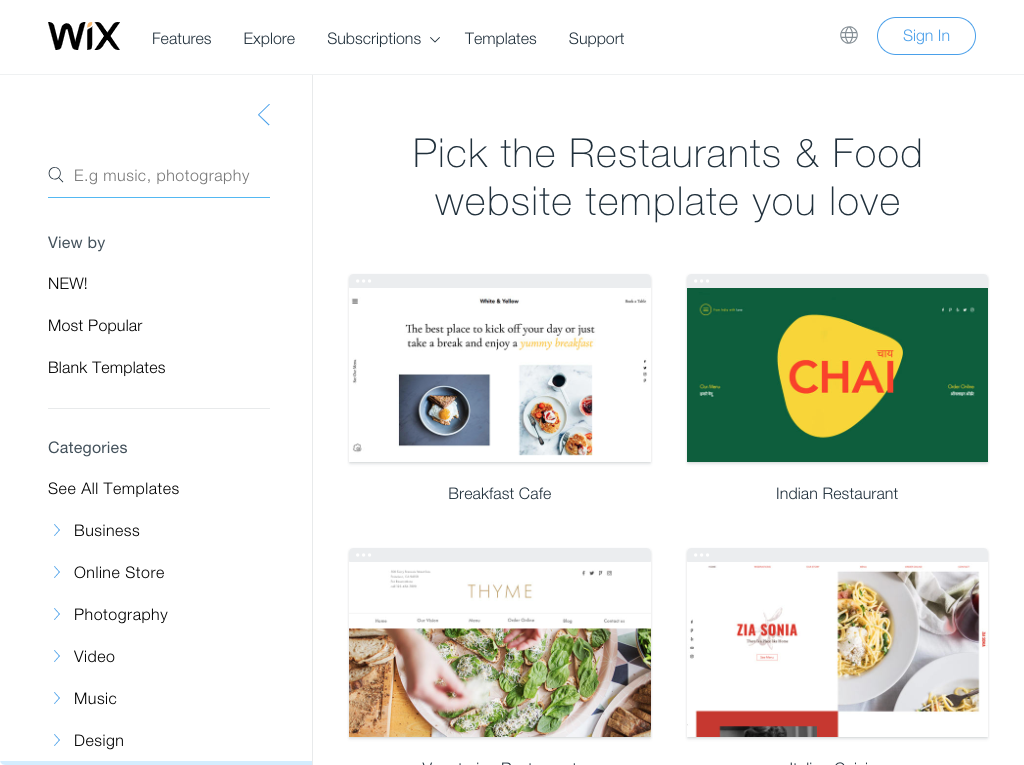 If your restaurant doesn't have a website, you're instantly putting yourself behind your competitors. If you have a poorly designed website that is difficult to navigate, you increase the chances of customers looking elsewhere because they can't find exactly what they are after.
A great looking website that works across all mobile devices, is easy to navigate through and provides incredible imagery will instantly catch the eye and impress.
Neglecting mobile marketing
Following on from the need for a website, the power of mobile marketing also shouldn't be ignored. With more smartphone users than ever, people look for information on the go. When it comes to those looking for a restaurant, mobile users are likely to want instant access to menus and the ability to book a table too.
Mobile apps and online ordering systems are proving popular investments within the restaurant world. You can provide exclusive discounts to app users, offer rewards for visiting, and provide instant access to menus and online booking functionality. There are many more benefits to investing in a mobile app for your business too, all of which can help build your brand and increase the number of bookings you are taking.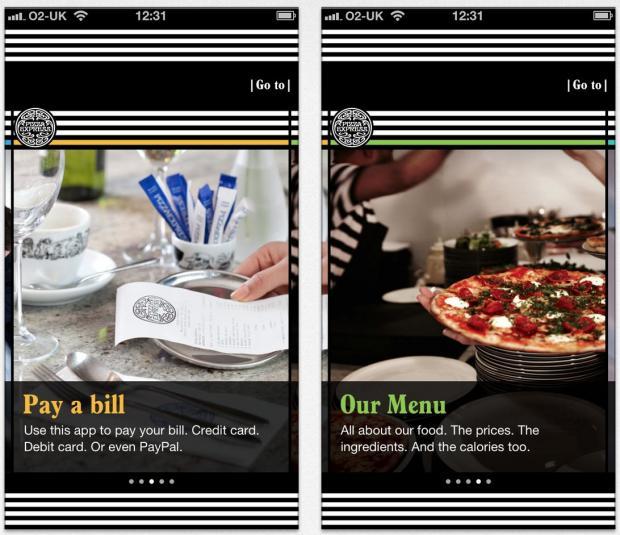 Mobile marketing also shouldn't be neglected when it comes to your website too. You'll want your restaurant's website to be found in the local search results, so ensure both traditional and mobile SEO tactics are implemented to ensure the best possible results.
Forgetting about word-of-mouth
Even in today's digital age, the power of word-of-mouth still can't be ignored. People base their decisions on what others have to say, so don't forget the power of the people!
It's easier to connect with customers as a business these days through social media platforms like Facebook, Twitter and Instagram. You want people to be talking about your restaurant on a regular basis, so encourage engagement, ask questions and don't forget to answer any questions asked of you.
However, it's important to remember that your restaurant needs to be worth talking about, so as soon as you let your standards drop, people will start to stop talking about you or begin to do so in a negative light.
Not getting feedback
Being a restaurant gives you a great advantage when it comes to getting feedback on your service, food and the whole experience, as you get to speak to people face to face.
By not getting feedback, you could well be going day to day in your little bubble, completely oblivious to the issues and problems that customers are experiencing. Use techniques such as feedback cards on tables or acquire email addresses to build up a database of customers that you can contact after they've left your setting.
Most importantly, talk to your customers. By engaging with them, you're showing them that you care. If you show an interest in them, they are much more likely to provide you with an honest review of how they found their experience in your restaurant.

Missing out on the little touches
Offering those little extra touches, such as free WIFI in the restaurant, a bowl of water outside the front door for dogs or free snacks on the bar can make a huge difference in regards to how customers perceive your business. These little touches can make you stand out from the rest and attract different people to your setting.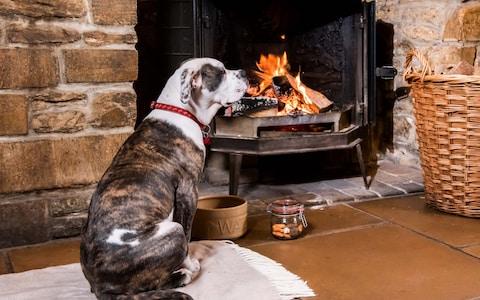 For instance, the offer of free WIFI could be an attractive proposition for the younger audience who might come to visit you to hang out with friends or even do some college or university work whilst they eat.
With free WIFI, you're also increasing the chances of people checking into your restaurant on social media whilst they are with you. This increases exposure and provides you with an opportunity to ask for a real time review, whether it be via their preferred social platform or a specific review based website.
Overlooking partnerships
Whilst business might seem like a dog-eat-dog world, actually partnering up with other businesses can have a positive impact all round.
For instance, teaming up with local entertainment venues to offer those visiting exclusive deals on show nights can help you pull in more customers. This could be particularly advantageous on the traditionally quieter nights, when shows may still be taking place in other venues around your town.
Even sponsoring a local sports team can show your commitment to the community. Members of the team and their families may start using and talking about your restaurant, and your name and brand will be in front of more people through shirt sponsorship and billboard advertising.
Not claiming your business on Google
With Google being the largest search engine in the world, it's the go-to place when people are looking for anything, including restaurants.
One of the simplest and quickest ways of getting your business on Google is to claim or create a Google My Business profile. This will create a card that appears in the search with all the important information about your restaurant, including location, opening times, website address, menus and reviews.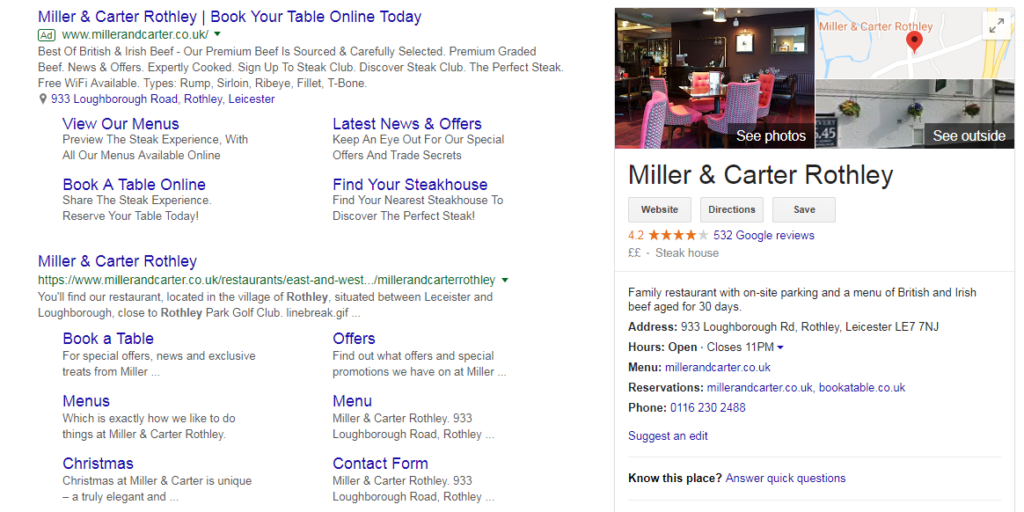 A profile is free to create and Google will always prioritise your listing in the search when someone is looking for your restaurant.
Without one, you're missing out on a huge opportunity for people to easily become aware of who you are, where you are, what you have to offer and what other people think of you.
Lack of crisis management plans
Whilst crisis might seem like a strong word, a sudden influx of bad publicity can have huge consequences for a restaurant business. A restaurant needs to have a clear plan in relation to the steps that need to be taken to keep on track and come out the other side with the minimal possible impact.
A common mistake is to act too late in the event of a crisis. In the time that has passed since the incident occurred, the damage has already been done and is almost impossible to come back from. A solid crisis management plan will prevent this from happening and ensure that, no matter what problems arise, you and your staff know the process to take to resolve it.
Even if you, as a restaurant owner, don't use social media, it doesn't mean that your prospective customers don't.
Social media allows people a 'behind the scenes' look at your business, where you can publish what your food looks like, get opinions on changes to your menu and of course build up those all-important reviews.
Not measuring the impact of marketing
If you don't dedicate time and resources to measuring the impact the marketing tactics you deploy are having, it's almost impossible to judge whether it's worthwhile doing or not.
How you measure impact depends on the marketing tactic you have used. This could be based on the number of users who have visited your website, the amount of discount vouchers collected from a leafleting campaign, the clicks received from paid social media promotions, the number of new followers on Twitter, Facebook or Instagram each month or the number of attendees at a special event you organised.
With key performance indicators in place (KPIs), you'll have a much easier time justifying your marketing plans and costs in the future.
Not paying for marketing
To achieve the desired effects through marketing, you are going to have to allocate a budget to your strategy. From an investment in a mobile app to push your restaurant business to the mobile world to traditional advertising or sponsorship opportunities, thinking that you can market your restaurant on a shoestring budget is a huge error to make.
You have to speculate to accumulate, and if you want your restaurant business to succeed, you need to invest time, money and expertise into making it happen.
---