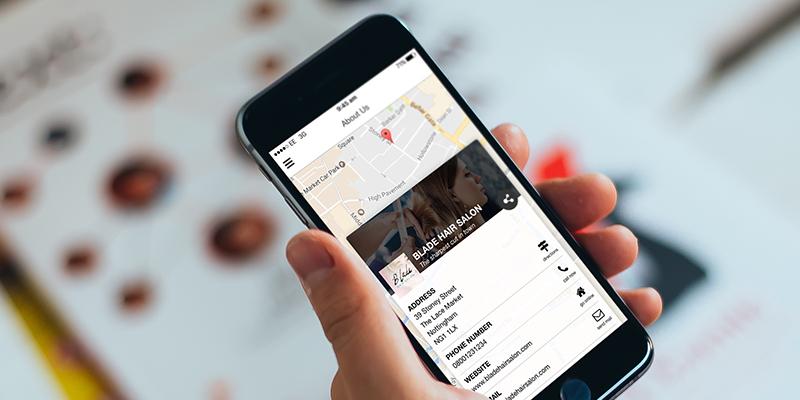 As a small business, one of the most important features of your App should be ensuring your customers know the basics about you. To help you do this our App Maker provides you with a beautiful 'About Us' tab so your customers can access all your important business information such as your address, telephone number, email address and opening times with one quick tap.
By providing your contact information readily, you'll build trust between you and the customer. Having this information available at the touch of a button is super useful to your customers so be sure to include the 'About Us' tab in your app and add all the important information about your business. Let's check out all the features of the About Tab and learn how you can use them to engage with your customers:
Direct Customers to Your Door
If your business works around people visiting your location, whether it's a salon, restaurant or art gallery – you need to provide your address to get people through your door. Adding your address not only lets people know how to get to you – you can link your app up with Google Maps and direct people right to your entrance.
Get Shared
Above and to the left of your business name, you'll see a little share icon. This lets users share your app on social media, via email and messaging apps to maximise brand exposure.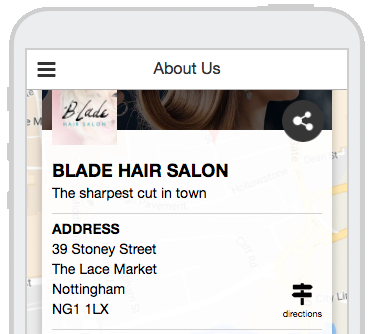 One-touch Calling
Adding your telephone number to the 'About Us' section lets users get in touch with you through 1-touch calling. All they have to do is open your app, navigate to the 'About Us' tab, and click 'Call Now'. It's never been easier for customers to get in touch with you.

Easy Emails
Some people prefer sending an email to making a call. Whether that's you or your customer, the 'About Us' tab manages this, too. By adding your email address to the about tab, you allow users to send you an email through their chosen email client in one tap.

Tell Users Who You Are
Outline who you are, what you do and why people should care about your business. This section can be your own 'elevator-pitch' encouraging app users to use your business.

Get Social
Most businesses now have a social media presence. The benefits can't be denied when it comes to customer acquisition, engagement and retention. It's likely that your most loyal customers will use your app, so it makes sense to make it easy for them to access your social media profiles to further advocate your business.

Get Customers through your door.
With things like directions to your business, opening times and one-touch calling, it's easier than ever for users to find you and use your business.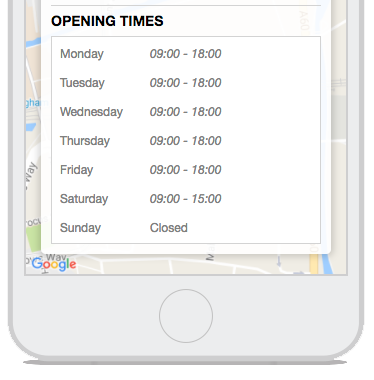 How to Add Your About Tab
It's easy to add the About Us tab to your app – and depending on your chosen template, it might already be there for you. Just for this demonstration, I'm going to look at adding it from the content section of your build process. Adding the 'About Us' tab to your app is as easy as 1, 2, 3.
First up, you'll want to click +Add Tabs. You'll find the 'About Us' tab in the Basic category.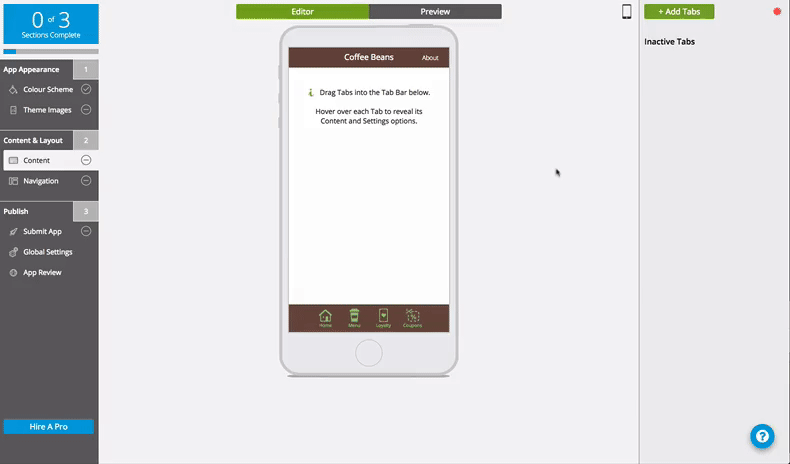 Next, it's time to populate the fields in your 'About Us' tab. Complete all the information, then click 'Save'.
In this section, you can fill in all the business information you'd like to include. Add in your contact information, social media profiles, a custom banner, location, opening times, closing times and any legal information you need to include.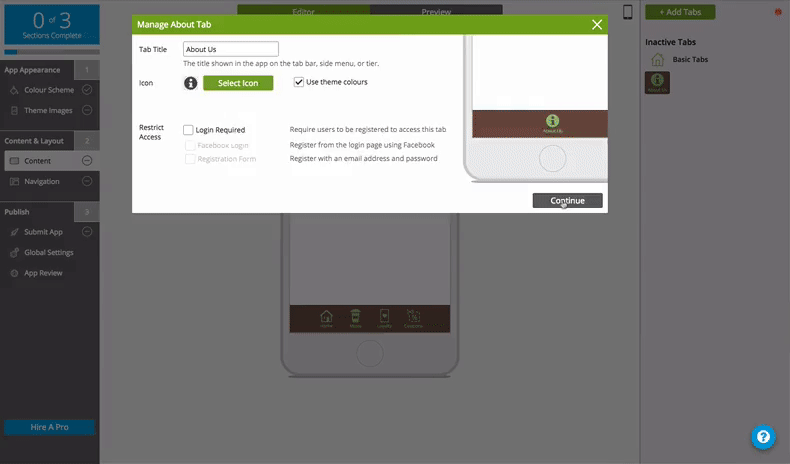 Finally, add your tab to your app. Simply drag the icon from the 'Inactive Tabs' section to your app.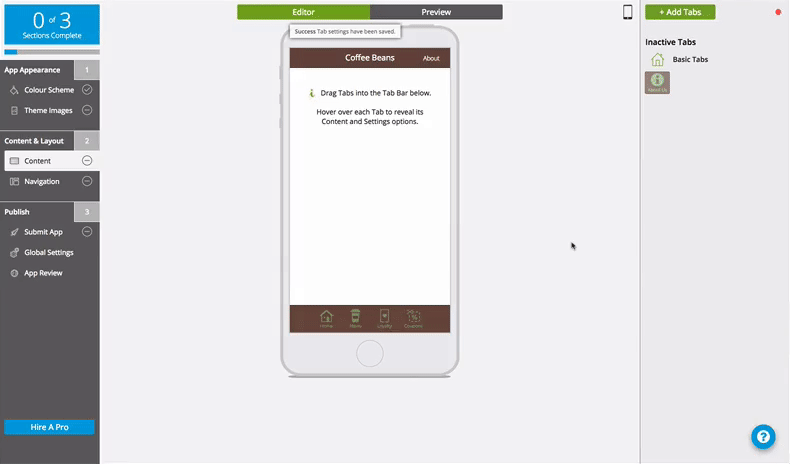 Once you've added your About Us tab, your app has a handy place where users can easily access key information about your business. Check out the example below for how a good 'About Us' tab should look.

You can either have the about tab in your header bar, or in your tab bar/side menu navigation. Where you choose to put it is up to you.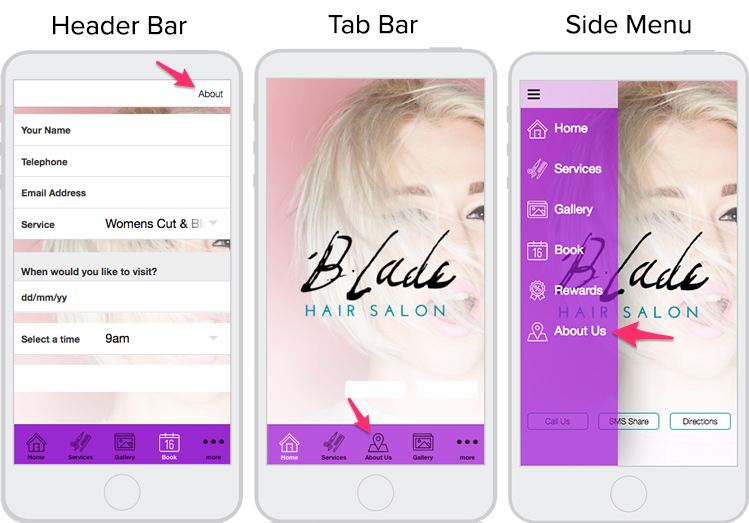 ---