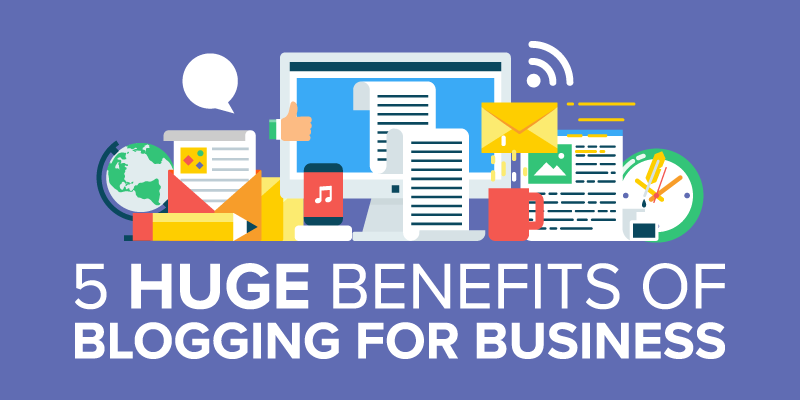 Most businesses are aware that blog posts are important, but blogging is often treated with an attitude of "I'll get round to it one day." The reality, however, is that you are literally putting off profit generation by not getting quality blog content out there.
Here we present 5 ways creating a killer blog post will help get your more business and hope this will inspire you to start blogging today.
1. A blog post will improve your search engine rankings and help gain exposure for your brand
Having a blog as an integral feature of your website can make it over 4 times more likely you'll rank highly on search engines.
To do this your blog needs to have most if not all of the following characteristics:
Written in a reader-friendly way, and in a language they understand
Provide insight that sheds light on topics relating to your market niche
Backed up with links to authoritative, trusted sources where appropriate
Be linked to by other authoritative sites (known as backlinks)
If your blog post answers the questions that your potential customers are asking, and solves their pain points, it could become the gift that keeps giving… becoming what's known as "evergreen" content that keeps drawing links for months and years.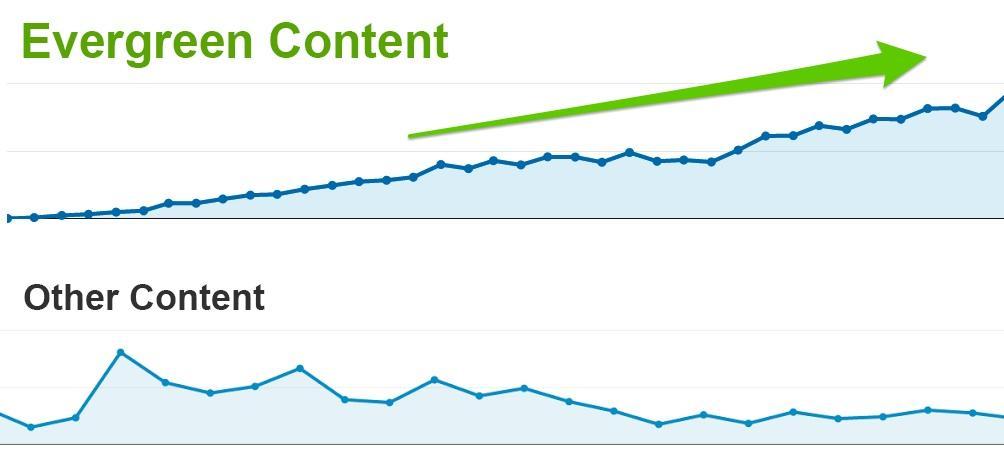 Source: Cognitive SEO
Understanding search rankings
Think for a second about how much content is out there. The Worldometers website keeps a running tab of how many blog posts are published each day. We checked in at 5pm on an average Thursday and watched as the blogometer steadily approached 3.5 million. In the space of one business day.
The job of search engines like Google is to sort the wheat from the chaff and deliver users the most appropriate results for their search terms.
The specifics by which this is done change regularly so that today's marketing win can be tomorrow's downranking nightmare. So you should stay on top of the latest SEO trends.
The reason for this is that certain marketers are always trying to game the system using spammy techniques.
However, the bottom line is that Google gets better and better at recognising genuine content that is high value and relevant to users and delivering it to them… and punishes spammy, misleading, or low-authority content.
Your blog posts should be written with the best intentions in mind; your job is not to cram it full of search terms and spammy links.
2. A blog post will help generate increased traffic to your site and boost conversions
Here's a shocking fact. On average only around 2% of site visitors "convert", whether this means leaving an email address or become paying customers.
That means you need a heck of a lot of site visitors to translate that traffic into a profitable business. That's where the power of the blog post comes in. It is as an excellent way to generate more site visitors and boost the relative size of that valuable pool of people who convert. Companies who blog generate 88% more leads than those who don't. Get on it.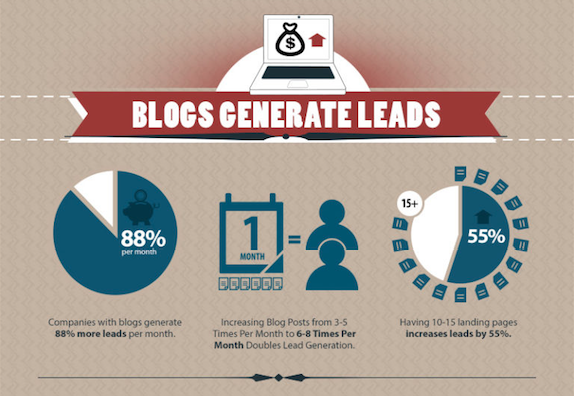 Source: Copypress
You ideally want to be publishing upwards of four blogs per month to see a significant boost in inbound traffic.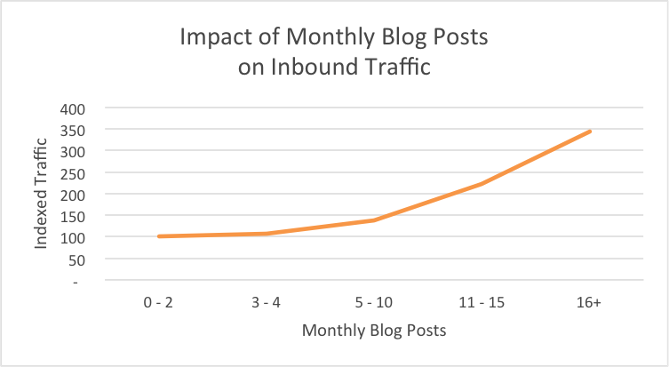 Source: Hubspot
3. A blog post will provide value to your prospects by answering their questions and solving their pain points
To crack the content marketing puzzle you need to change the way you think about blogs. Blogging is not about what you need, it's about what your customers need.
Put another way, if you deliver what your prospects need in terms of engagement and information about their purchasing decisions they are much more likely to buy your products. The irony is that to serve your commercial self interest you have to act selflessly. This is the art of selling by not selling.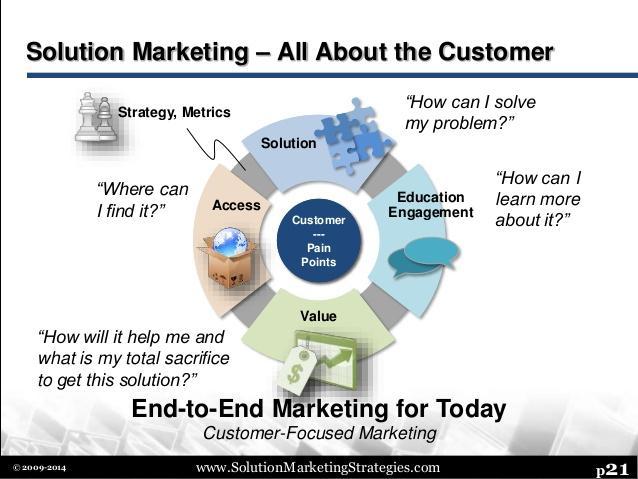 Source: Solution Marketing Strategies
Your readers will have consciously or unconsciously linked the value provided by your blog post to the value your products and services provide.
Structure you blog post around answering questions that your potential customers need answering. What problems do they need solving before they make a purchasing decision? If your blog post relates directly to these questions you will significantly increase the number of prospects who visit your site.
4. A blog post can nurture your customers at their current stage of the sales funnel
When creating a blog post think about who is likely to read it and at what stage they are likely to be in your sales funnel. Are they in the initial research stages or are they close to the point of purchase?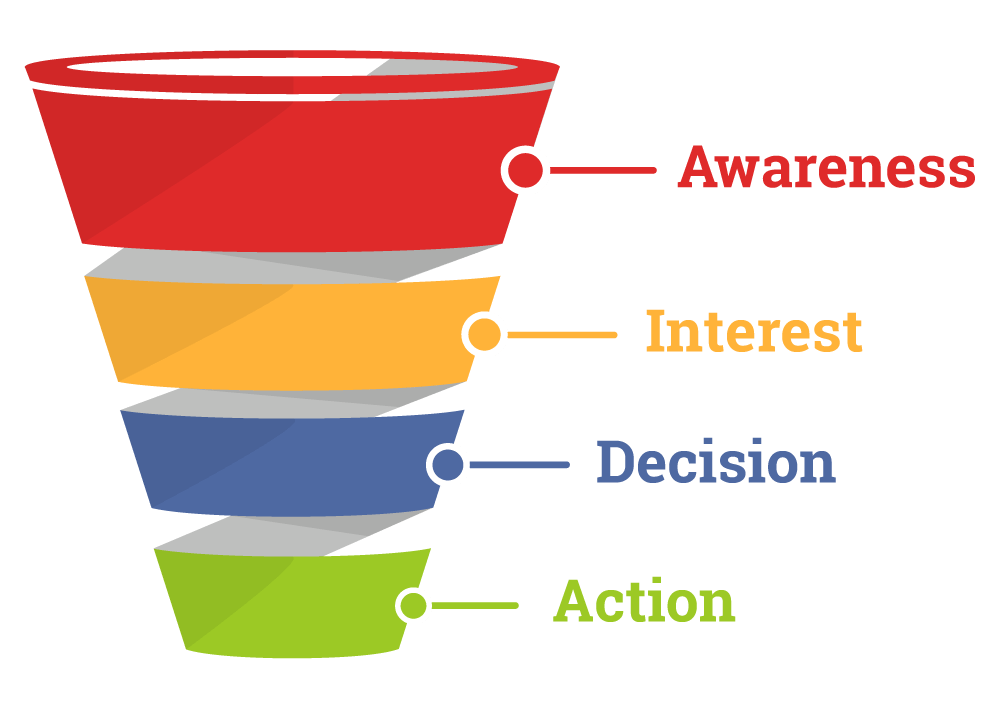 Source: MailMunch
By creating custom content for each stage of the stales funnel you can start to expand that average 2% conversion rate we mentioned in point 2.
5. A blog post helps contextualise your Call To Actions (CTAs)
As a business you probably have lots of CTAs:
Sign up to our email newsletter
Follow us on social media
Browse our store
Etc., etc…
The problem is that to motivate readers to take action you need to answer the question "why?" Why sign up to your newsletter? Why browse your products? Why follow you on Twitter?
Your blog post is in a unique position to answer the question "why take action?" By addressing your prospect's needs you are constructing an argument for why they should engage with your brand. This doesn't have to be explicit. If a hair salon writes a post called 'Worst haircuts of 2017' that is the talk of the water cooler, then the question of "why subscribe to your newsletter for more great content" has already been answered. By the way, you should include a CTA in 99% of your blogs!
If your blog post creates a compelling reason for your audience to respond to a CTA then it is going to very quickly start generating more business as your readers are guided through the sales funnel. And what's more, because it's an informative blog post, your audience won't feel like they have been sold to. It's a win win.
The mighty blog post makes it more likely you will draw an audience of potential customers. If people trust your content, and recognise your expertise in your niche, they will put more trust in your products and you'll get more business. What's not to like?