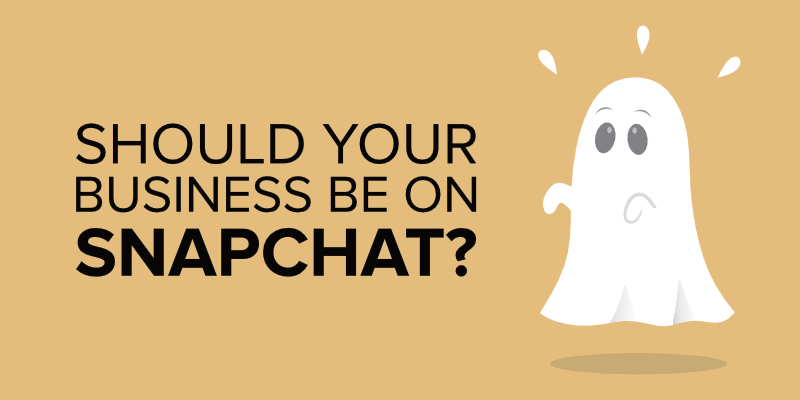 As Facebook becomes mired in controversy and Twitter stagnates, no matter how what the message length, Snapchat is rapidly becoming the social media poster child. With its smartphone-only image focus, it helps brands connect with a young audience and the essential millennial segment on their own terms.
That might scare the pants off some marketers, but for others it is a great opportunity, begging the question is Snapchat for your business? Snapchat is more than just about sharing images, it is about sharing moments, emotion and fun. Back that up with short-lived messages that help encourage user privacy, and it represents a great way for brands to meet and greet their users with a range of filters,
Fast approaching 200 million users, Snapchat's focus on mobile apps makes it ideal for media content, with 10 billion videos watched every day. User IDs are represent by QR-like ghostly codes, adding to the sense of fun. Using Snapchat lenses, filters, geofilters and Snap Ads, any business can interact at a local or global level.
Snapchat continues to roll out new features with the addition of Snap Store acting as a preview for other retail efforts. This level of activity and constant buzz makes Snapchat the place for many businesses to be seen.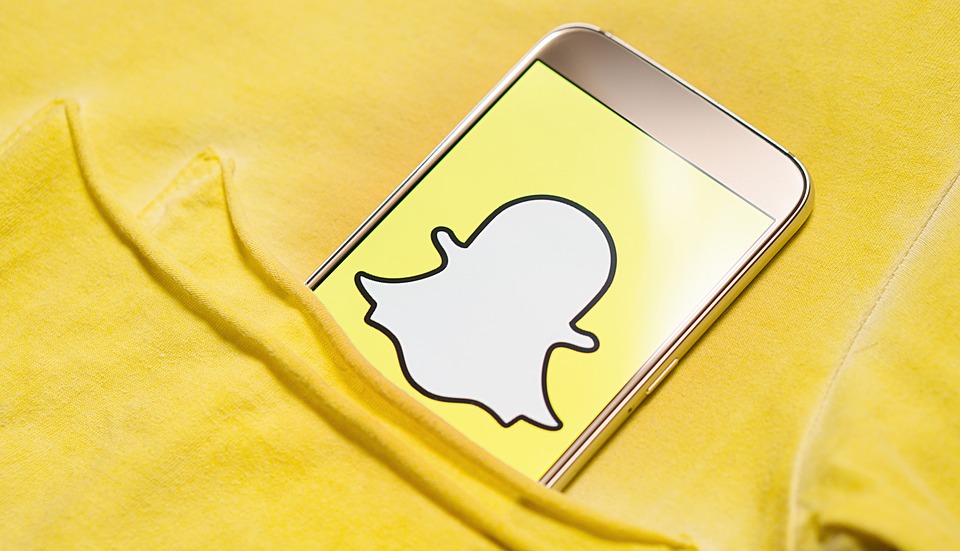 Snapchat is for the here and now
Before focusing on some examples from leading brands that can act as inspiration for any company, it is important to note that Snapchat is not about glossy marketing perfection. Using a smartphone, you don't need a big creative team to shoot some marketing or social media fun.
The filters are largely comical and silly, so there's no need to ponder deeper messages, or look for airbrushed perfection. Snapchat is about the here and now, having a bit of a laugh and building brand awareness as a bonus.
Of course, that hasn't stopped big brands from throwing lots of effort into it. Some surprising names are on Snapchat, from router-king Cisco to more predictable ones like Starbucks and Sky Sports, national newspapers and magazines.
Snapchat can provide a range of content for users, from showing sports highlights, to helping market events or offers, demonstrating new products and encouraging wider sharing. Through sponsored lenses or geofilters, companies can add their brand name to pictures that people share or add some suitable imagery to help highlight a product. You can turn people's faces into food to promote an eatery, chemists stick comedy sunglasses or suncream on them for summer safety campaigns and so on, all to help promote a product or service.
What Snapchat does for the business
Snapchat users can see public videos and images from people nearby and their friends. Promoted messages appear at the top of streams, or can be found on Twitter, websites and other social media via links that will open Snapchat. With high shareability, the key benefit of Snapchat is spreading a message.
Clearly, some businesses are less likely to benefit, those in the legal or funeral business simply lack the right type of content to share. But for most other companies, you can find a product or a type of promotion to present through a series of filters or videos. For example, restaurants can highlight a revamped menu, promote a party or event, while any retailer can promote a sale or the arrival of a new seasons products.
There are plenty examples of retailers, eateries, event locations and younger brands all keen to be seen on the service. They tend to take a non-serious approach to it, which is appreciated by the audience.
Examples include Domino's Pizza hiding a discount code across a series of videos showing the hectic life of a pizza delivery guy that helped drive up sales. Sports brands and music acts can provide highlights for fans while while For the in-depth marketing potential, check out this piece.
Snapchat also helps users new to an area find out what's around them. Alongside their friends lists, people can see what's around, an ideal way to promote a store or to create a story around your business.
As with Pinterest, engagement is very high among users, all your business needs is that angle that will appeal to the younger demographic, and a set of products that lean to not being taken too seriously.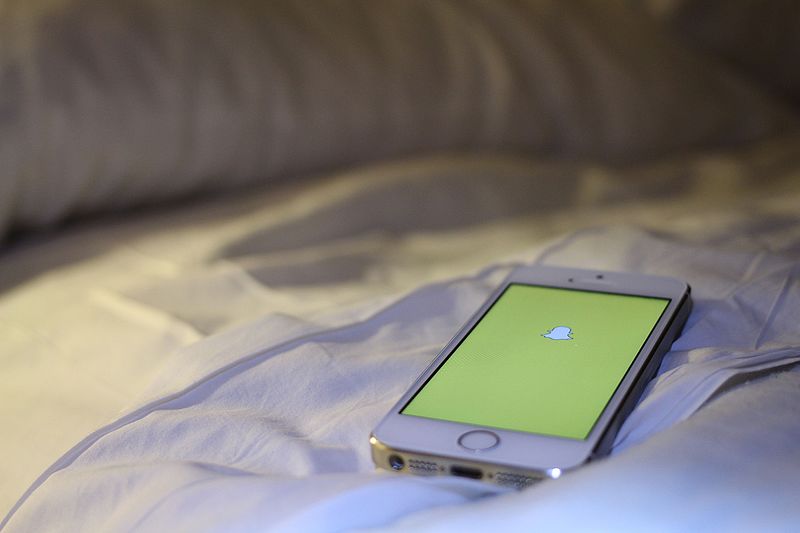 Thinking about Snapchatting?
Those caveats might have you scratching your head about if your company can find a place on Snapchat, and what the message will be. For any business, this is a perfect opportunity to let younger workers air their creative views and find a way to drive interest in the business.
If the likes of NASA, The Guardian or Washington Post can find a way to look alive on Snapchat, then the potential is there for any other brand or business to achieve results. This could be through the offering of discount codes to help boost sales. Also, launching new products or showing how a product is made or what it does can drive interest.
Ultimately, all you need is a story that you can tell in an interesting and visual way. For a relatively young and chaotic service like Snapchat, the good news is there are few rules. The bad news is there are few guidelines for success, but it is a low-cost effort to try a few ideas and see what sticks.
Businesses can also use popular Snapchatters to help share your visions through influencer marketing. Even local sharing can have a major impact, as the newness of Snapchat means that relatively few businesses are using it.
Getting ahead of the curve puts those who are successful in using Snapchat in a good place to take advantage as the platform grows. Whatever you plan to do with Snapchat, make sure it fits into the overall business strategy. Do not lose site of your key goals, just because something is fun or out of leftfield to do.
Finally, ensure your company's Snapchat code is highly visible alongside your other social media accounts. There is no point in trying it as a tiny test, as this will limit exposure and impact, reducing any chance of success. Snapchat is a big and bold platform and businesses need to be equally bright and demonstrate conviction in their efforts.
Let your company's creative juices flow and see what possibilities you can come up with to make being on Snapchat a pleasurable and profitable experience.
---