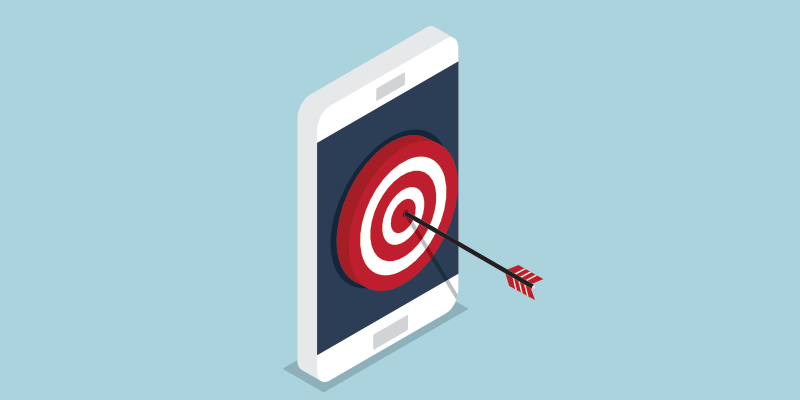 Paul Stevens, founder and owner of Help Locks, a value locksmith service operating across West Yorkshire, UK, used our online App Builder to develop an App that would help his business keep up with the fast-growing App market and allow him to stay competitive in his industry.
In our interview with Paul, he told us what attracted him to AppInstitute, his overall experience with the platform, how his App fits in within the business and how he is marketing his App and getting publicity!
Tell us a little bit about yourself… A brief description of your organisation and the role that you play there?
I am the founder and owner of Help Locks. Help Locks has two parts to the business. Help Locks Locksmith is a value locksmith service that operates across West Yorkshire offering security upgrades and repairs to windows and doors. Help Locks Secure is all about the future ie. keyless locks and smart locks as well as fronting our online store thesmartlockshop.com
How would you best describe your technical ability?
Its getting better since I started this company a year ago but I was terrible before and maybe a bit better than terrible now.
What made you decide to build an App for your business?
I believe that is the way everything is going and although I am not gifted with IT skills, I knew that for the business to be successful, I would have to find a way. Help Locks are the first Locksmith firm to launch an App so we can get ahead of everyone right from the start.
How did you find out about AppInstitute and what attracted you to use us?
I think it was a social media advert I clicked on. I was already looking at ways to build an App so when I saw this, along with the low cost involved, I was hooked right away.
How was your overall experience with AppInstitute? (e.g. How much support did you need along the way, and if so, was it easy to get?)
I cant speak highly enough of the support I had… Firstly, I found the App building really easy even with my poor IT skills and when I did need some help (normally silly things I got stuck on) I would just call support and it would be resolved in minutes.
How would you compare our App Builder platform to others you may have used?
I have not used any other App Builder but have used a similar system to build websites… I find the AppInstitute App Builder easier.
What role does your mobile App have within your business?
It fronts my business. I don't have a shop, so all of my activity is online. The App, therefore, is my shop window and is what currently sets me apart from all of the other companies who are otherwise very similar to Help Locks.
What response have you had from your customers?
When I first launched the App a year ago, it was probably too soon but since I updated the App and added a couple of new features, the App has gained some press and the number of downloads has increased by quite a lot. Overall, customers seem to quite like the idea.
Can you share any success, metrics, or overall results your App has provided for your business?
The App has only recently been relaunched so to early to show financials but the App has made it into a few publications and has been talked about on a couple of radio stations including BBC Radio Leeds… I reckon it has achieved around £2500 of free marketing in the last month with that figure still growing.
How could we improve our customer service?
Keep doing what you already do!
How could we improve our platform and resources available?
SEO advice would be great… I would love to know how to get the App to show up in some searches for a service that we provide.
Overview
We asked Paul to rate our software on a scale of 1 to 5, with 5 being the best.
What would you give the software for quality of features available? (1-5)
5
What would you give the software for ease of use in the development process? (1-5)
5
For support, as in responsiveness, communications, and resources available? (1-5)
5
For cost, as in value for your money and the time dedicated to development? (1-5)
5
For overall usability and satisfaction with the software? (1-5)
5
---

Paul Stevens is just one business owner seeing the benefit of mobile Apps and acting upon it to give his business the best chance at staying competitive in the industry. Help Locks App provides customers with a simple and convenient way to get the best security upgrades and repairs right from the smartphones.
No matter what industry you belong to, any business can benefit from incorporating a mobile App into their services.
Learn how your business can get a mobile App on Apple App Store and Google Play Store, visit our website: http://appinstitute.com/