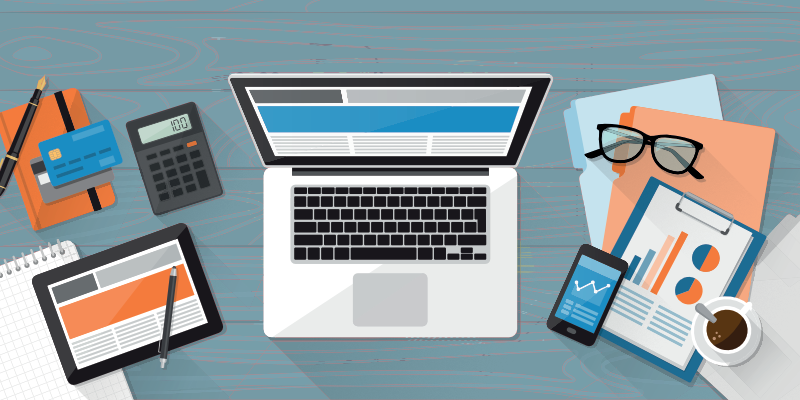 One of the greatest things about running a business in 2016 is that you can do just that from wherever you are (with a WiFi connection). Mobile Apps are making it easier to complete your day to day business tasks from pretty much anywhere, whether you're commuting, at home on the sofa, in the garden, or even abroad.
Running a small business pulls you in a bunch of different directions everyday. It can be difficult to keep on top of everything and sometimes it can become rather overwhelming. But don't worry; I've compiled a list of some useful Apps to help you run your business, take some of the weight off your shoulders and generally make some business processes much smoother and more convenient.
1. Slack
"A messaging App for teams…" – Slack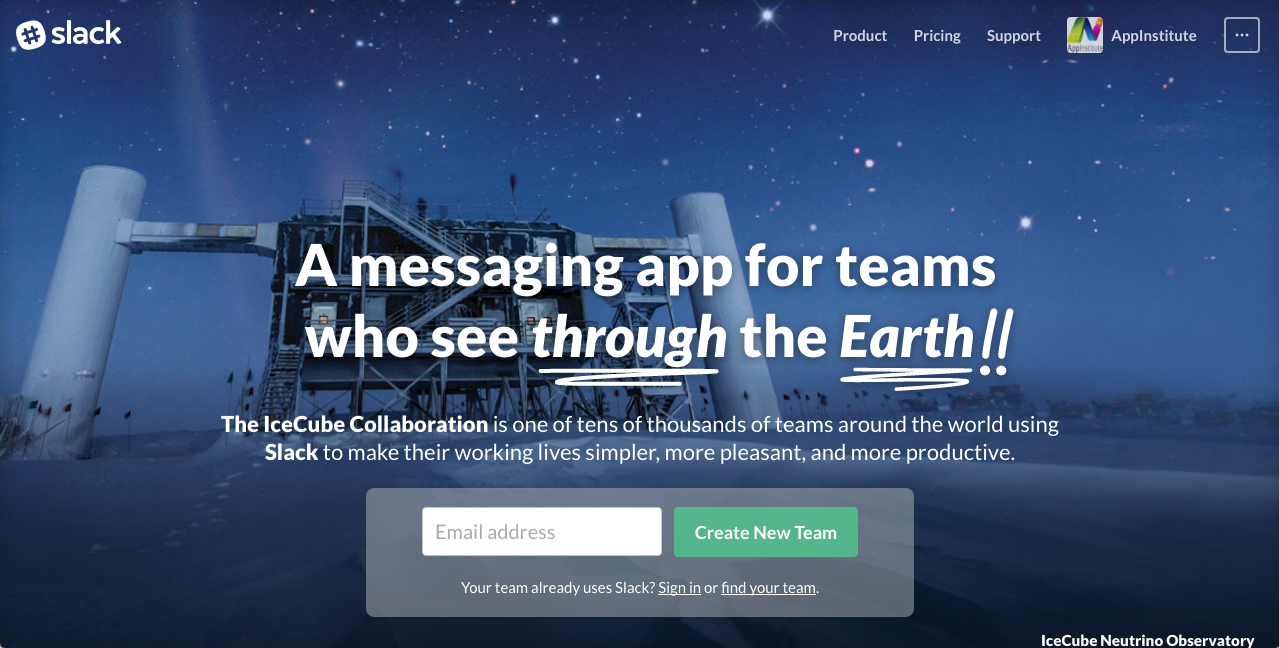 Slack provides a super convenient, and rather quirky, instant messaging platform that allows you to work in the moment. Create "channels" for conversations about particular projects, for your teams to create a simple communication channel that gets the entire team in on the conversation, have private one-to-one conversations with any member of your team and easily share documents, pictures, videos and web pages.
Customise notifications to receive messages when you need to, and filter out the noise when you don't. An awesome thing about Slack is that it's free for an unlimited amount of users. If you require more advanced features, you'll be looking at around £4.60 per user per month ($6.67) for their Standard package.
Download the App on your Mac (OS X Mavericks 10.9 or newer) or Windows (Windows 7 or newer) computer/laptop and even on your iOS or Android smartphone, there is currently a Beta version for Windows Phone.
2. Google Hangouts
For teams who may occasionally work remotely, Google+ Hangouts can be pretty useful. It offers a messaging platform as well as the ability to make voice calls and video calls. What makes this useful is that you can have a group chat/voice call/video call with up to 10 people (when using Hangouts on desktop)!
Hangouts also allows you to share your screen and show slideshow presentations, live demos of software or any other kind of information on your desktop screen.
Sync your conversations across all of your devices, Android, iOS, and the web, and keep the conversation going from wherever you are.
3. Evernote
"Use Evernote as the place you put everything … Don't ask yourself which device it's on-it's in Evernote." – The New York Times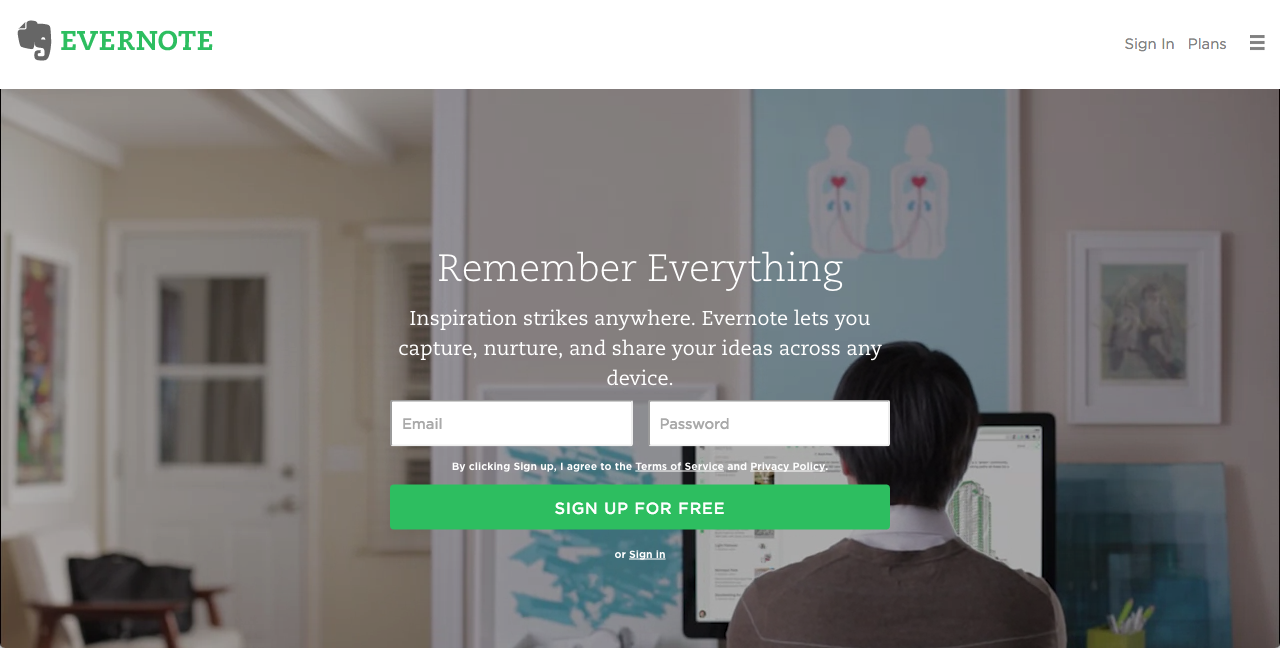 I'm constantly hearing about Evernote and there's no surprise, it is (in my eyes) the best cloud-based App for saving useful snips of information, creating reminders, lists, voice memos and saving pictures of receipts, business cards and more.
Evernote provides a seamless experience across all of your devices. For individual use, the free version is more than enough, however you can upgrade to Plus or Premium for £2.99 or £3.99 a month, you save money by buying a year upfront for each package.
If Evernote is something you think will help everyone in your business, there is a Business version that costs around £8.27 ($12.00) per user, per month with various additional features that include admin controls and unlimited space for uploads.
4. Pocket
"Stop emailing yourself links and just install Pocket." – The Verge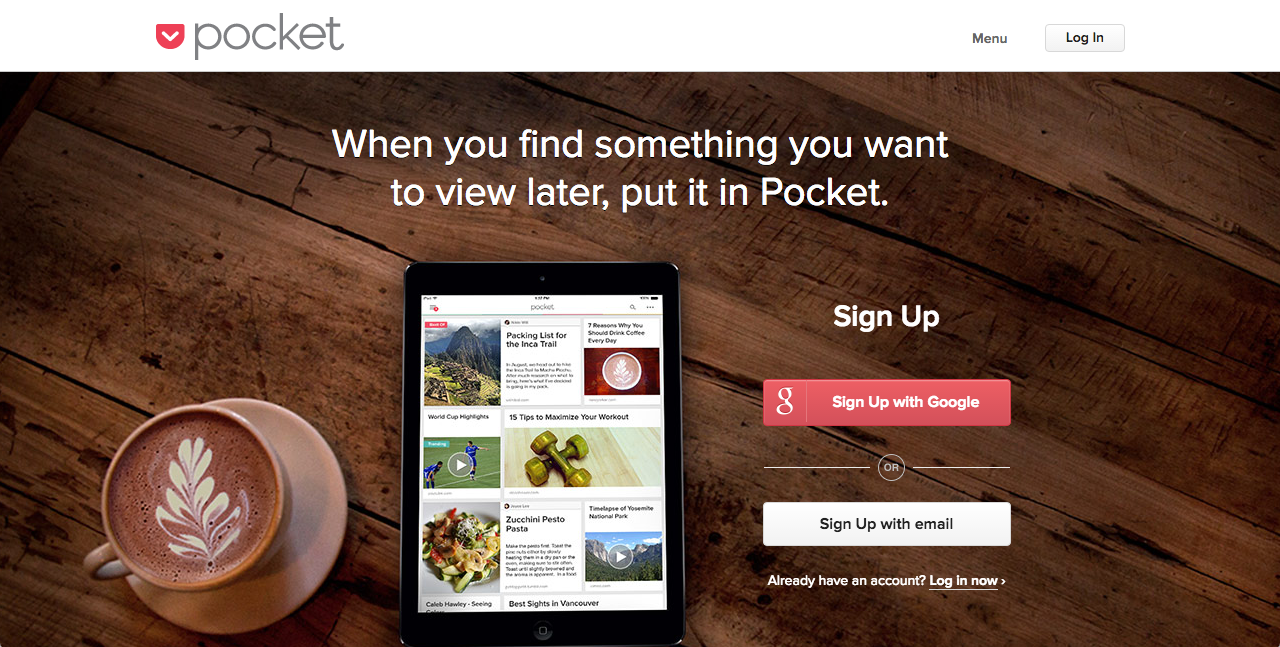 When I found this App, it felt like Christmas came early. Before Pocket, when I would stumble across an article or blog post I'd simply 'favourite' it on Twitter, add it to my Bookmarks and say "I'll read that later" or even go through the effort of emailing myself a link. Everyone knows how easy it is for content to get lost in your Favourites, Bookmarks and Inbox.
With Pocket, you can easily save articles, videos and other web content and access it directly on the App. Download the mobile App on your smartphone or use it on the web. What ever is more convenient for you. You can even read articles on your mobile while offline.
5. Google Calendar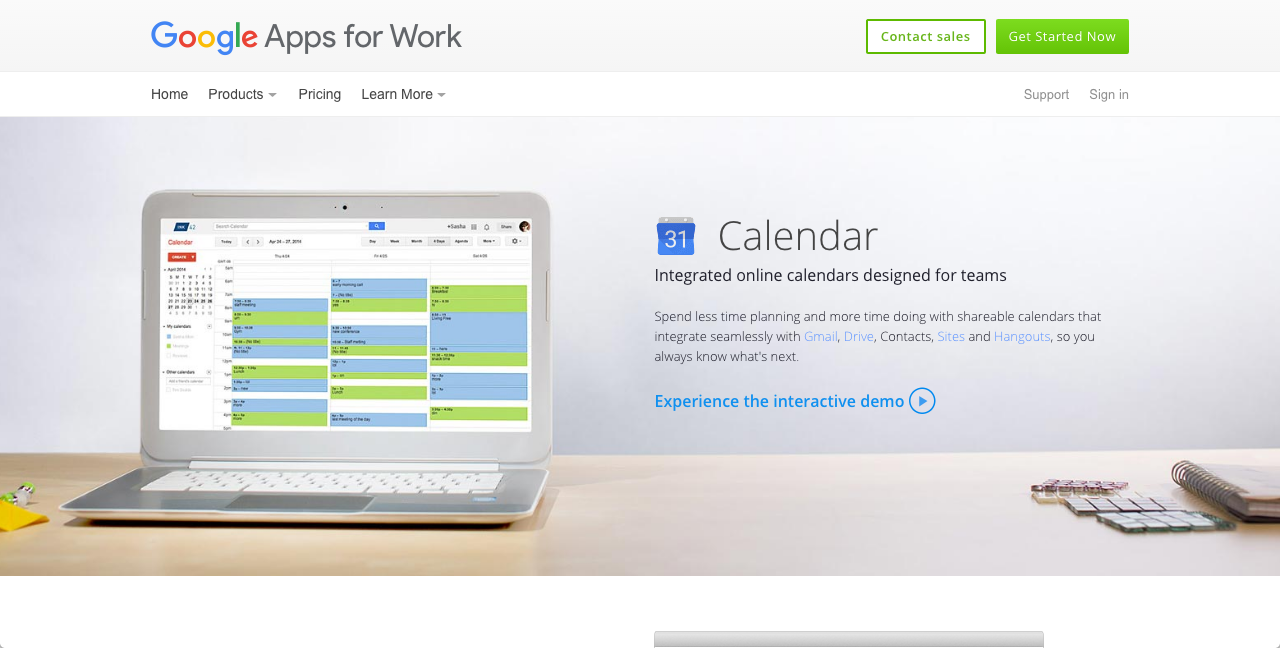 The official Google Calendar App allows you to save time and make the most of every day. If you use Gmail, this App works perfectly. Google Calendar will sync events from your Gmail calendar, such as flights, hotel bookings, concerts, reservations, birthdays and more, automatically.
Create to-do lists, add personal goals and view your schedule at a glance with photos and maps of the places you're going to. View your calendar in different ways and easily switch between views for single day or multiple days at once.
Google Calendar works with all of the calendars of your phone, including Exchange and iCloud, so all of your events are in one place and you'll never miss a date again.
6. Wave Calendar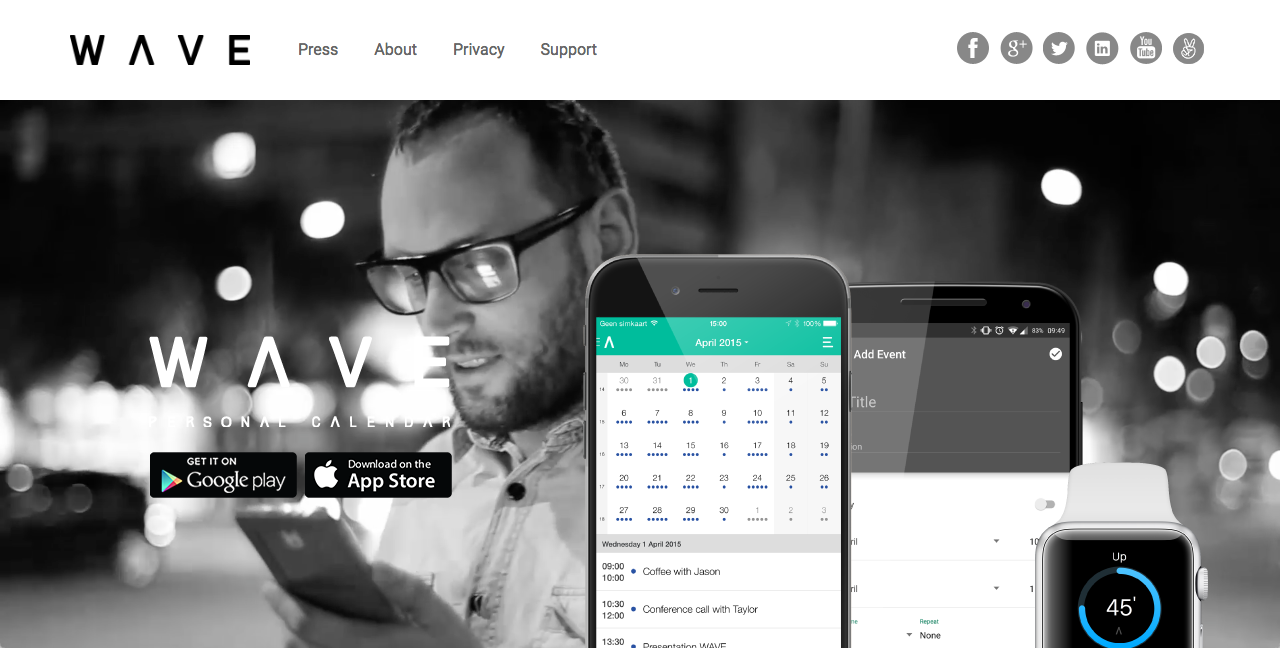 An alternative to Google Calendar that is available on both iPhone and Android is Wave. Wave has a stunning UI and works just as you want it to. Sync with Google, Exchange, Hotmail, Outlook and Facebook calendars and choose from multiple view types. Colour code your events and different calendars so you can differentiate between them.
Create complex recurring events and add event notifications to notify you at a specific time before the event. Use the drag and drop controls to move around appointments and dates to better suit your schedule.
Wave is free on iOS and Google Play, however there is a PRO version for $0.99.
7. Your bank's App
No one enjoys standing in line in a bank to pay bills or deposit cheques. Download your bank's App on your smartphone instead. This saves heaps of time and allows you to check your personal and business accounts from wherever you are, at any time of the day.
8. PayPal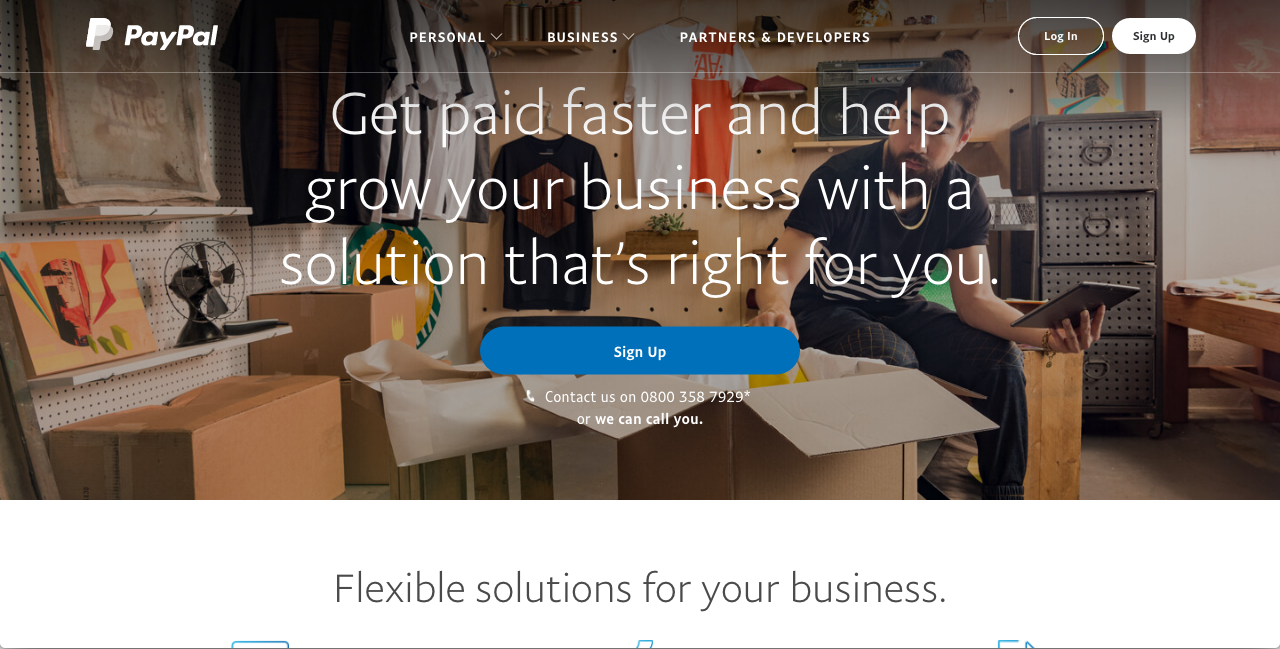 Additionally, PayPal is another must-have for small business owners; a safe and secure way to send and accept payments. The only downside to PayPal is that you then have to transfer payments into your bank account.
9. Wally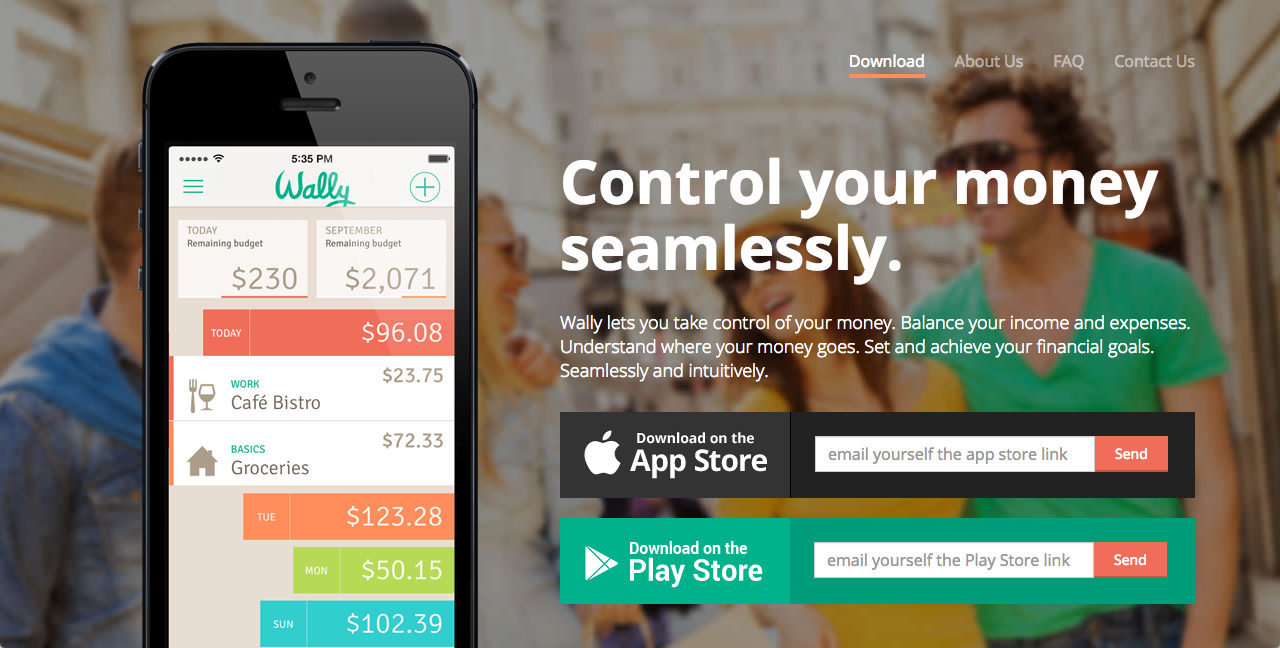 Wally is your new favourite budgeting App. It's a beautiful expense tracker that lets you take control of your money and helps you hit your savings goals. Just as you would track expenses for a work trip, track you personal expenses the same way so you always know where your money is going.
Log expenses manually or take a photo of a receipt. If you have enabled Location Services on your smartphone, Wally can identify where you are and help you save a step when logging expenses.
Wally is free to download on iPhone and Android.
10. Expensify
"Expensify is like a virtual accountant" – Wall Street Journal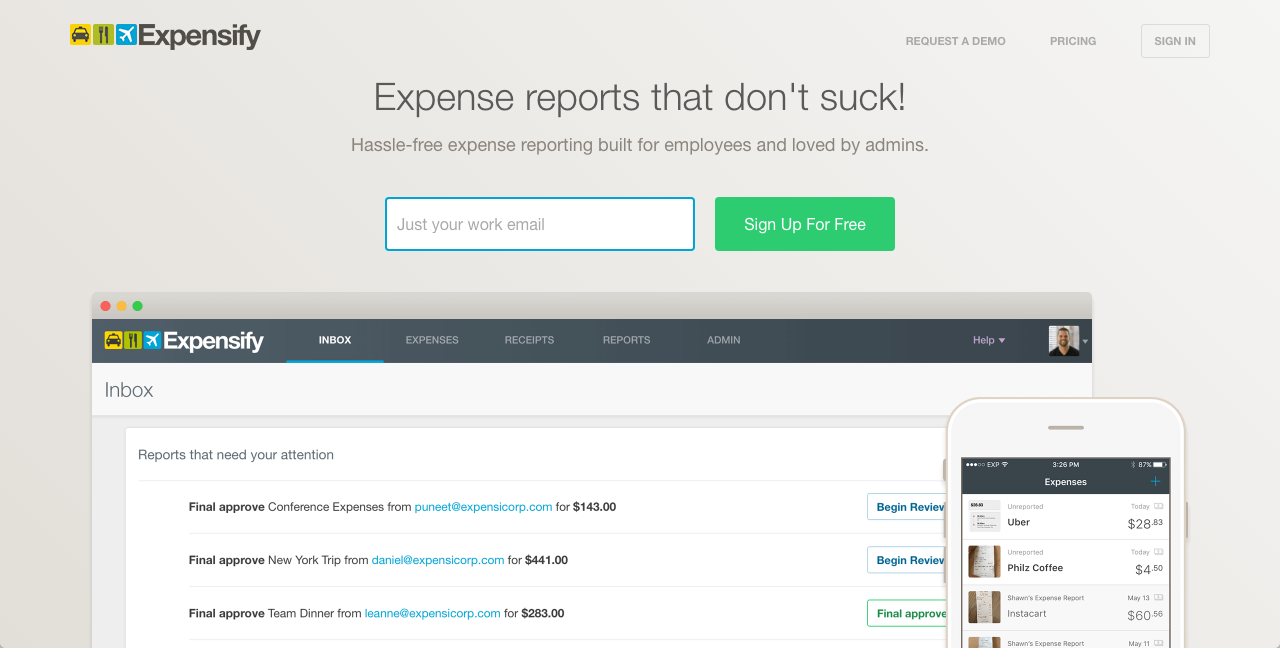 Expense reports can be a drag. Expensify allows you to submit and pay expense reports without all the fuss. Connect with your credit cards and QuickBooks. Download the App onto your smartphone to take pictures of your receipts, grab transactions from your cards and file your expense reports from somewhere other than the office, freeing up your time to get on with other, less trivial tasks.
11. Wunderlist
"The best to-do list App." – The Verge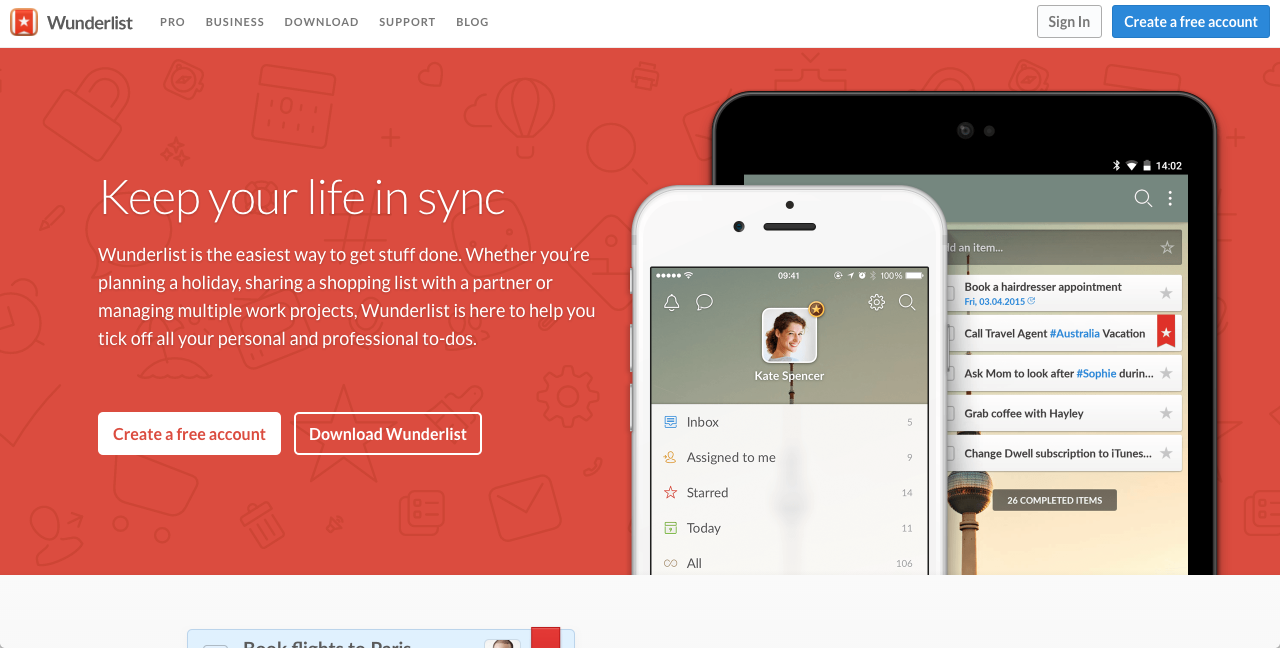 The Queen of all to-do lists. Wunderlist allows you to create limitless numbers of to-do lists, share them and assign "to-do's". This cloud-based tool allows you to add, organise and schedule to-do's from wherever you are and whenever. Share your to-do lists with colleagues, friends and family and collaborate.
Glance at your to-do lists on the "Today" widget by swiping down from any App on your iOS device.
Help increase your traffic with this SEO 101 Guide!
---

---
12. Clear
"Clear is quick, simple, intuitive, and perfect for busy people" — Gizmodo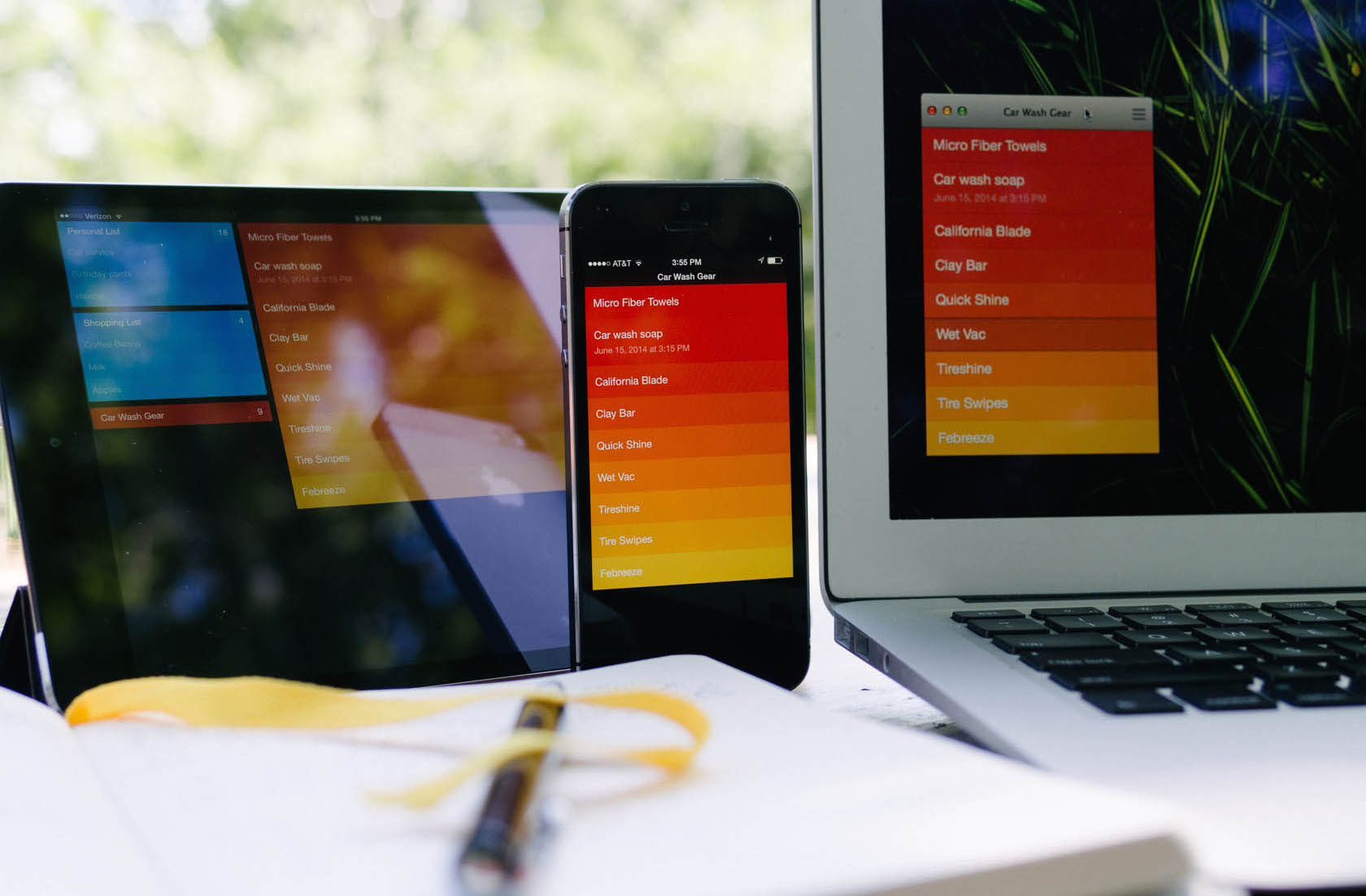 Where some to-do lists Apps provide you with heaps of features and the ability to create a wide range of to-do lists for your every need, some individuals may simply want to focus on a few daily tasks, and require a seamless App that allows them to do just that.
Clear is a simple, gesture-based App that allows you to focus on your to-dos that are most important to you. For those wanting a simple, what you see is what you get App that displays all to-dos in a clear and colourful list, Clear is the perfect option.
Quickly check your reminders in Today view by swiping down on your iPhone. Personalise your list with themes and access your lists anywhere with iCloud sync.
13. Hootesuite
"This is no doubt the best client for professional social media users" – Engadget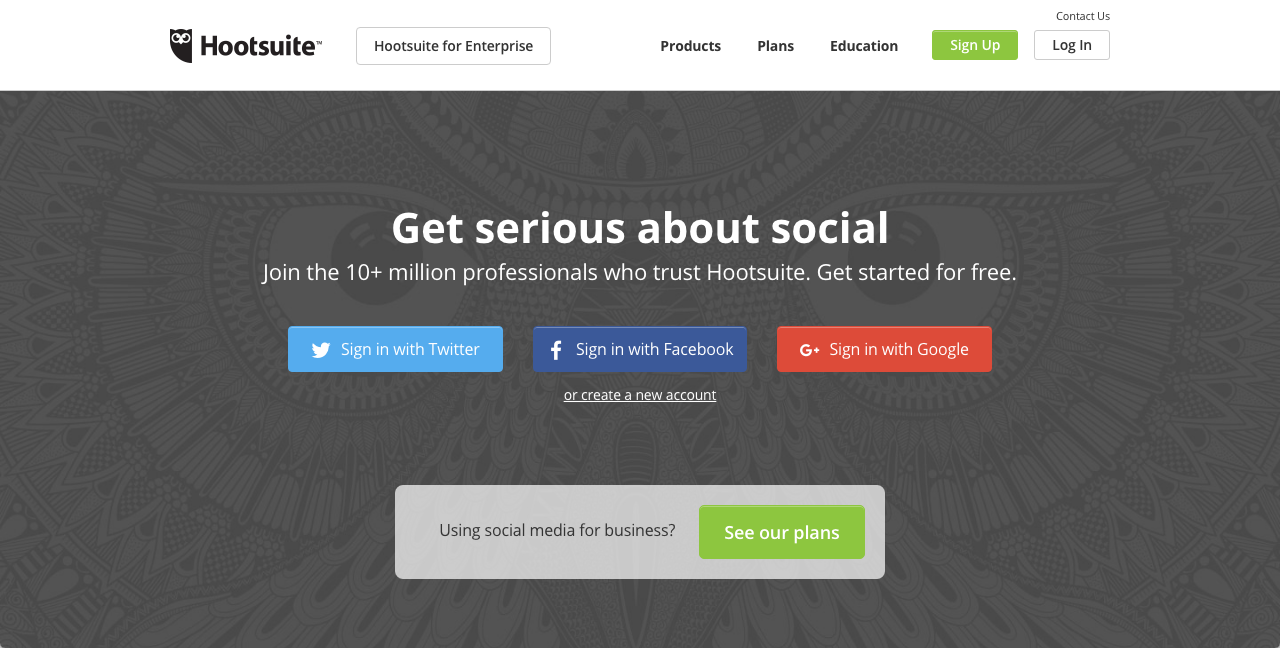 Share and schedule posts to your Facebook, Twitter, LinkedIn and Instagram accounts all from one place! I use Hootesuite to manage our social media presence and I completely recommend it for any sized business. Its streamlined interface provides a pleasant experience when sharing and scheduling social media posts and allows you to keep on top of social media without the effort of opening a bunch of different web pages or mobile Apps.
You can have up to 3 social media accounts on Hootesuite for free, so this is useful for small businesses as it's one less expense to track. Create tabs for each of your social networks, then add streams to each tab. For example, you can have your Twitter timeline, mentions, profile, direct messages and your scheduled Twitter posts all on one page.
If you have a presence on more than 3 social media channels, it'll cost you just £6.99 a month (billed annually – you can pay monthly but it'll cost you a little extra) for the Pro package.
Download the Hootesuite mobile App to manage your social media from wherever you are!
14. Insightly
Insightly boasts their CRM and project management features, making it the go-to App for a lot of small businesses. It helps manage customers more effectively at every stage of the sales process.
Track relationships, monitor the sales pipeline and organise all critical sales and business information, such as contacts and leads, events, tasks and projects, as well as sales opportunities and business reports, across all of your devices.
You can try it out for free for up to 2 users. After that, it's $15 per user, per month with additional upgrades. It's easily the most affordable customer relationship management tool that I recommend if you want to keep on top of your sales leads.
15. Salesforce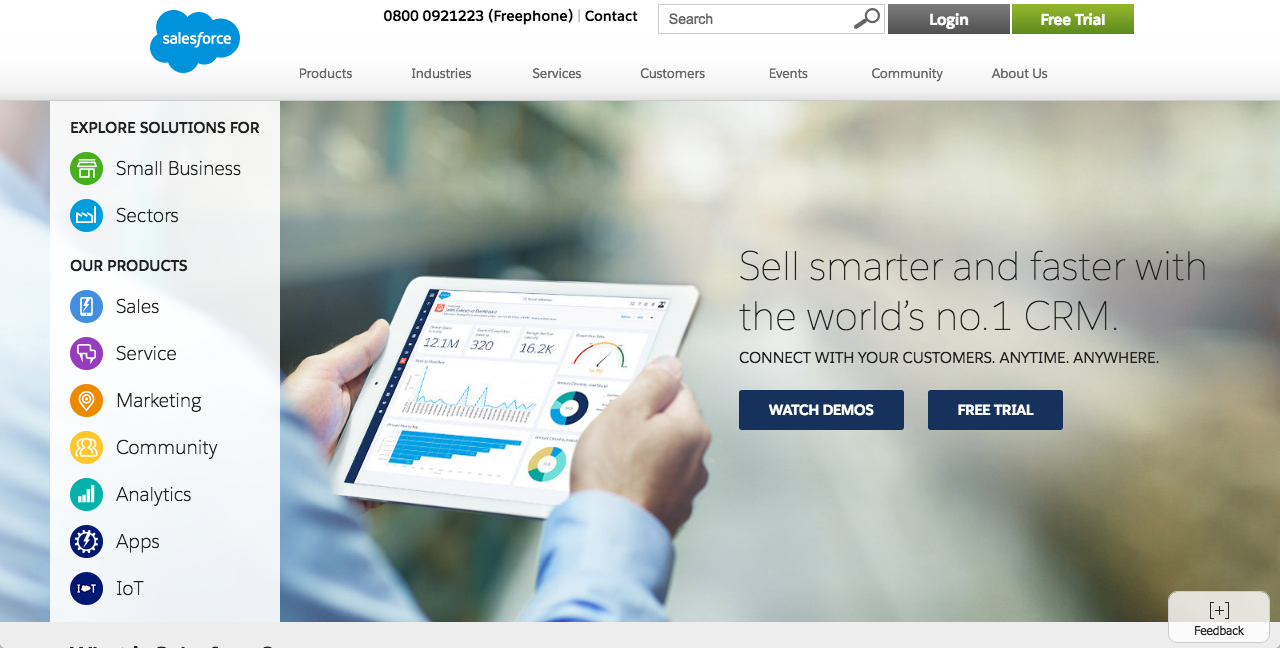 This tool is commonly used among larger businesses and enterprises, however, Salesforce does provide a small business edition. This version lets smaller businesses take advantage of the powerful tools and resources, but at a more affordable price.
Salesforce allows you to discover and keep customers, make and close sales and, ultimately, grow your business. It includes all the tools you need to manage your contacts and opportunities, generate leads, manage sales forecasts and more.
Access your CRM wherever you are with the Salesforce mobile App. The App lets you access your contact and social profiles as well as sales and lead-generation tools and more.
16. MailChimp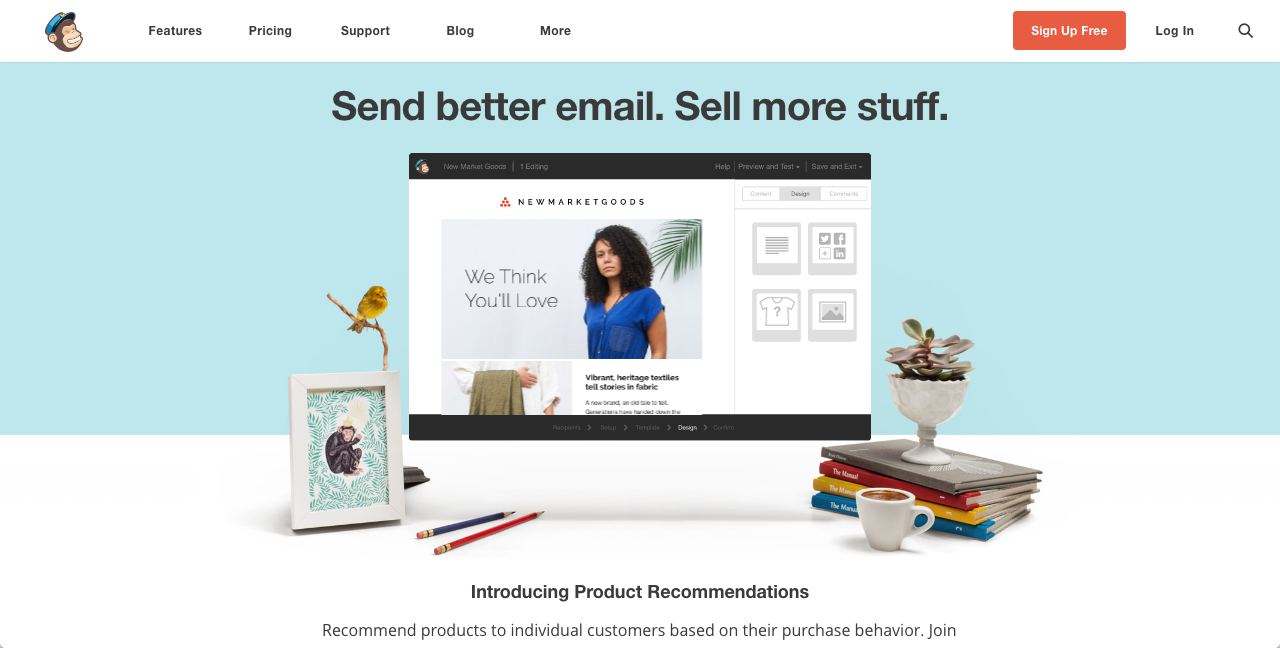 MailChimp is an email marketing service with a awesome track record. It's important for any business to build up your own email list. You email list helps you discover more about your customers and potential ones. With MailChimp, you can add more information over time, such as locations, gender and so on.
If you run an online store, connect it with MailChimp. Get to know your customer's buying habits and create highly targeted campaigns, and automate follow-up and new product messaging. MailChimp offers the ability to create and embed Sign-Up forms on your website. These sign-ups will then be stored on a mailing list which can later be used to market to.
Easily create email newsletters and campaigns using the user-friendly drag and drop designer and match your brand's style.
MailChimp is free to use if you have below 2000 subscribers and only want to send up to 12,00 emails per month, however, you can upgrade for more features for as little as $10/month.
17. Betterteam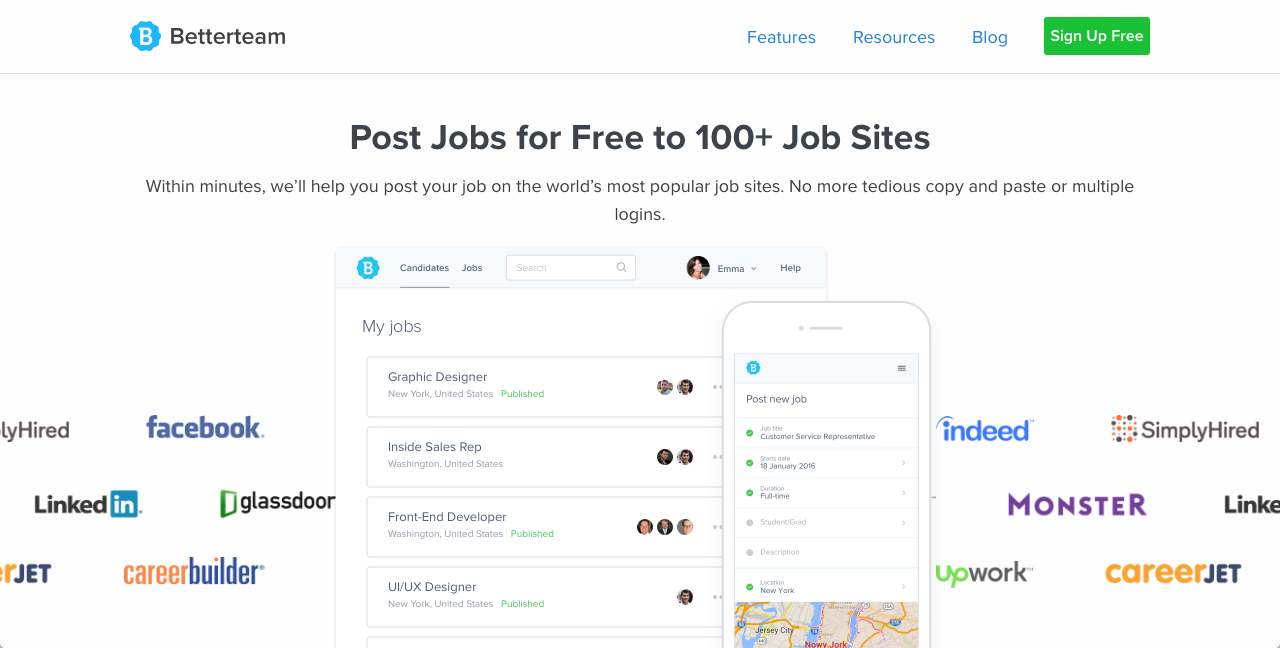 Betterteam is a recruiting software startup that lets SMBs post their job for free to 100+ job boards and track applicants. Removing the need for tedious copy and pasting on every job site you want to post your job on, Betterteam makes the whole process much easier and saves heaps of time.
This service is "made for individuals and small teams who want an all-in-one recruiting software". It allows you to see all candidates details on one screen, quickly review hundreds of candidates fast, add notes for yourself and your team and view CVs/resumes on one screen without having to click to download any attachments.
Betterteam allows you to add a job board to your website without any coding, using a simple drag and drop designer with beautiful templates.
---

Have I missed any that you, as a business owner, can't live without? Any Apps that you think should be included in this list? Let us know!
Are you looking for more ways to get more exposure for your small business online? Check out our Essential Digital Marketing Guide for Small Businesses!