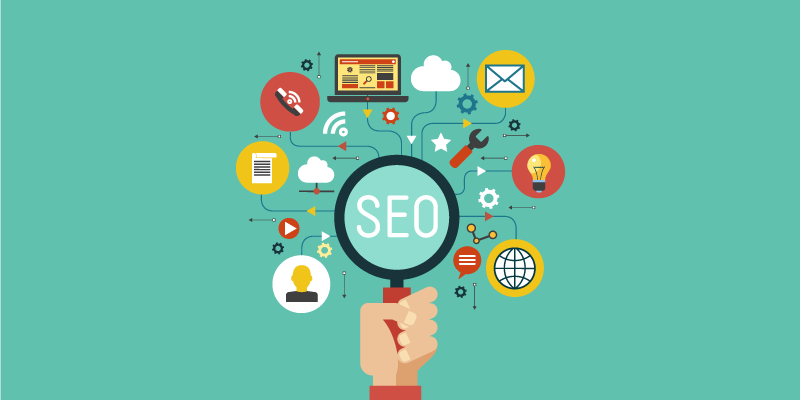 Reports show the average person has up to 40 apps installed on their phones. People love them because they are convenient and easy to use. And there is a mobile app for everything, from catching up on the news in real-time to managing your business right from your mobile device. This has made them a big part of everyday life. At the same time, developers are releasing newer and better versions of popular applications.
According to Statista, tens of thousands of apps appear on the Apple App Store monthly. Yet, for every new mobile app idea, hundreds of similar ones already exist in the Apple Store or Google Play Store. Still, one in four people will likely discover your app through a search engine, highlighting the need for you to have your mobile app SEO game on point. This article will provide a step-by-step guide that you can use to boost visibility and get more downloads straight away.
How Does Mobile App SEO Work?
The basic principle behind mobile app SEO is simple. It's a series of steps or tactics that a web developer can utilize to boost their app rankings in the Google Play Store or App Store, respectively. One of the most common ones is creating content that will align with what your potential app users search for on the internet. This increases your web visibility and helps them find you easily.
Another common method entrepreneurs use to boost traffic for mobile apps is to earn backlinks from relevant sites or buy these services from white-hat link-building agencies. If they get many quality links leading back to their landing page, the algorithm will respond by pushing it to the top of the search results. This will increase their click-through rates leading to more downloads for their apps.
App SEO and ASO: Do You Need Both?
App Store Optimization (ASO) focuses on optimizing your app rankings within the relevant store. This gets it to the top of app store search results and increases install rates. Compare this to search engine optimization (SEO), which extends beyond the store to include the entire internet space through search engines. With this, your landing page can be an effective lead generator that boosts the download rate. Why is this important?
Most people use a search engine when looking for information on many things, including apps that might be useful. If yours appears on the first page of search results, that enhances awareness. As a result, more people will see and want to use your app instead of your competitors' products.
Also, when they click on your store page, it should be appealing and convincing. This is why adstargets.com recommends a content creation SEO strategy that prioritizes quality for the best results. ASO and app SEO are essential for boosting awareness and building credibility, which will help you reach and exceed your install goals.
2023 SEO for Apps Checklist
Despite the competition in the app industry, experts predict mobile apps will generate up to $935 billion this year alone. This is encouraging, yet the truth is that it takes more than having a great app and an impressive landing page to stand out. So, here's an SEO for apps checklist you can implement immediately to improve your rankings.
#1 Choose the Most Impactful Keywords
Keywords are crucial for helping your target audience find your app. There are free software and tools that can take the guesswork out of this stage. Say you have the keywords; what next? The best step to improve your mobile app SEO is to include them in your title, description, and body of the content on your landing page. But there's more. You also have to repeat the same process on your app page. Use keywords in the app title, description, subtitle, in-app content, etc., to make them not only optimized but also appealing. Pay attention to the technical SEO aspects of your web pages to improve crawlability.
#2 App Indexing
App indexing can improve your mobile app SEO. How does this work? When your app is optimized and indexed correctly, it shows up in search results with an install button next to it. This makes it easy for interested individuals to download your app without going through too many steps. It also has an additional impact on user experience. When existing users click on relevant web pages, it leads them straight to that page within their app. Do this to improve user experience and gain better retention rates.
#3 Leverage Social Media
Entrepreneurs are familiar with the power of integrating social media with business websites for promoting lead generation. Similarly, you can use your social media accounts to promote your apps. Make short videos and posts about it. Feature several positive reviews and comments from customers. Announce new updates and special promos. Always use high-quality images. Are you supporting a social cause with a part of your revenue? Share that on your SM channels. These actions provide additional social proof and reinforce your mobile app SEO efforts.
Encourage Feedback From Users
The more ratings and reviews your app has, the easier people can trust it. App store reviews and ratings boost credibility and signal to the Google algorithm that you have something worthwhile. This means better search rankings for it, higher install rates, and more revenue for your business. Another good reason for encouraging feedback is that it helps you to quickly catch the bugs that might ruin your users' experience. Address the issues as soon as possible to foster trust.
Earn Quality Backlinks
After investing time and money into crafting an impressive landing page for your app, it's natural to expect a lot of traffic and, hopefully, good conversions. One way to achieve this is to have various authoritative sites link to yours. This is what earning backlinks is all about. As this page highlights, the best plan is to only focus on using the link-building practices that Google loves. As you craft search-friendly and optimized content, people can easily find and link to it in their posts.
Conclusion
A well-crafted mobile app SEO strategy has a powerful effect on the profitability and success of your app. It is essential for helping you find and reach the right audience. Also, it builds the credibility, visibility, and advantage you need to thrive in a competitive app niche. Take your time applying the suggestions in this article, and you will notice a difference in your install rate.