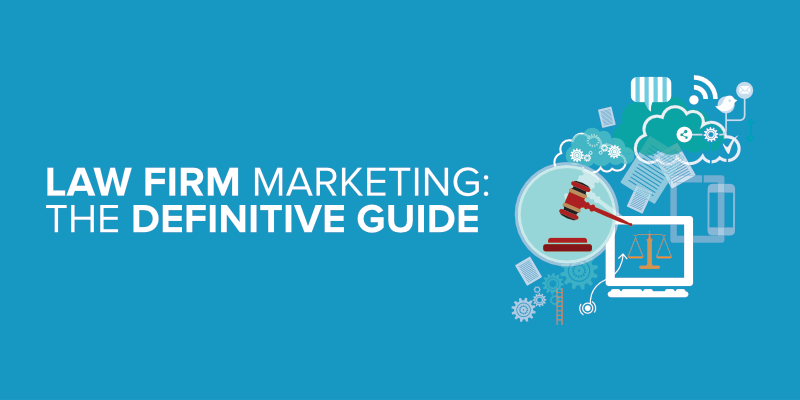 As a law firm marketing might represent a new challenge. In the past, professional services were often exempt from marketing strategies. However, as the world has changed, competition has increased and globalization has introduced the need for legal firms to develop excellent marketing strategies. Customers have higher expectations. Advances in technology mean many people are searching for information online.
Marketing for a service industry such as law is often underrepresented. As a result, many legal firms are unfamiliar with how to market services. There is often a concern that time spent marketing might take time away from work produced.
This article aims to give you some top tips on how to market your legal services while you expand and grow your business.
Build Up Media Relations
Larry Bodine shares that creating a reputation as experts in your field would be the goal of any legal firm. As a result, it is often helpful to create relationships with local journalists or reporters. This will help you to get your name in the media and develop a reputation as experts in your field. One way to do this is by becoming a legal source to a journalist. This is often a win-win situation. The journalist has a constant source of reliable information which can add to an article. And your company will get its name in the press. This will help you to stake your company's claim as an expert in a particular legal field.
As a valuable source, you'd be on hand to journalists to offer up quotes, give prompt responses or find out new information. Journalists will often find you at seminars, civic organizations or even outside a courtroom. Introduce yourself as a reliable source who is willing to engage and answer questions.
You could also contact a journalist yourself, offering information about a current event. Keep your information relevant to the journalist's timeline. A current event makes the story relevant for reporters. Stay in contact with the reporters and call back quickly if they ask for further information. Work towards building a relationship.
If a reporter asks you for information, always think about what you want to share. Journalists will want to put their report together quickly. If you later ask for information to be struck off the record, you'll undo the journalist's work. If you are unable to comment on a story share a reason. If the reporter doesn't mention you by name don't worry about it. As long as you keep the relationship strong a journalist will contact you and your firm again and this will give you a new opportunity to get your name in the press.


Enhance Your Client relationships
Art Thomas, in his research on marketing in New Zealand Law firms, found that many lawyers focused on providing an excellent technical service to their clients. This meant that they focused on the quality of the work rather than the quality of the relationship. However, research shows that relationship quality plays a huge role in creating both long-term clients and in generating word of mouth.
Gregory Gundlach shares that large companies such as Motorola reduced the number of legal firms on retainer in order to build good relationships with a select number of service providers. Building good relationships with our customers can assist you with developing long-term professional bonds, where you are able to become a provider of choice.
Relational exchanges develop and expand over long periods of time. This might mean giving long-term clients access to legal advice or priority. This method of marketing is often most suitable for a business to business perspective when there are continual contracts to be drawn up or product licensing patents to be carried out. Relational marketing focuses on working together for mutual advantage.
However, even in short-term relationships working towards satisfying your clients will create a sense of value and a trust in your ability to provide an excellent service. Once off clients will recommend your services through word of mouth. Karen Maru File found that when clients find legal interactions meaningful, clients are treated with empathy and find information tangible and that their needs are attended to, they are most likely to generate referrals.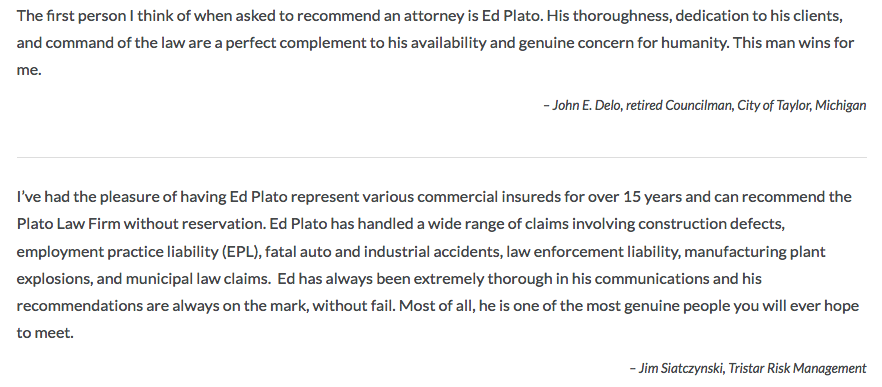 Locate yourself online
In times gone by, legal firms used to place themselves in a prominent position. This created visibility in a world which relied on food traffic. Now, however, the majority of clients will Google you before coming to your premises. Registering with Google Maps will assist clients to locate your business. The process of registering is fast and effective. Simply open Google Maps while signed in. Locate your business on the map. Click Send Feedback on the bottom right. Click Add. Drag the marker to your business address. Add your information and submit your data.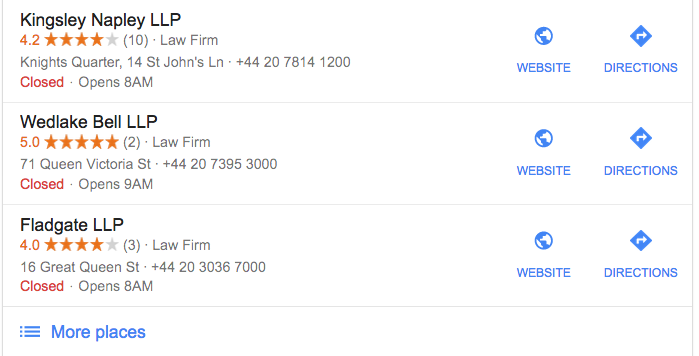 According to Blue Corona, 97% of customers will search online to look for local legal services. In addition, clients often book an appointment on the same day as identifying a service in their area. Placing your legal firm on Google Maps will assist Google with recognizing you as a local business. Be sure to add your phone number, address and business hours while registering your business.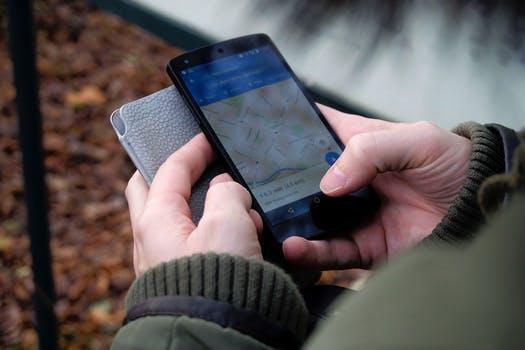 When submitting your information to Google Maps use keywords to describe what you do. This might include terms such as 'criminal law' or 'legal assistance'. Once your information has been placed, clients will be able to locate your premises with ease.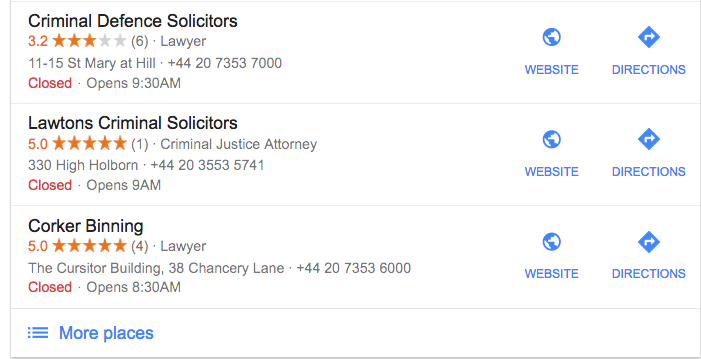 Grow Your Following with Social Media
Avoiding social media is no longer a choice for law firm marketing. Michael Lackey shares that internet browsers spend over 20% of their online time exploring social media. Young lawyers are often very familiar with social media having used it themselves but even older law firms are finding that professionally focused social media sites create excellent marketing and networking tools.
Social media sites such as Twitter or LinkedIn offer the opportunity to create professional networks. Owning a website or blog presents lawyers with the opportunity to share information about services offered as well as knowledge which could assist clients. You can share law articles through LinkedIn or Twitter, ask questions and engage with both clients and other legal professionals. SCOTUS have a twitter following of 254K people keen to understand the latest legal insights.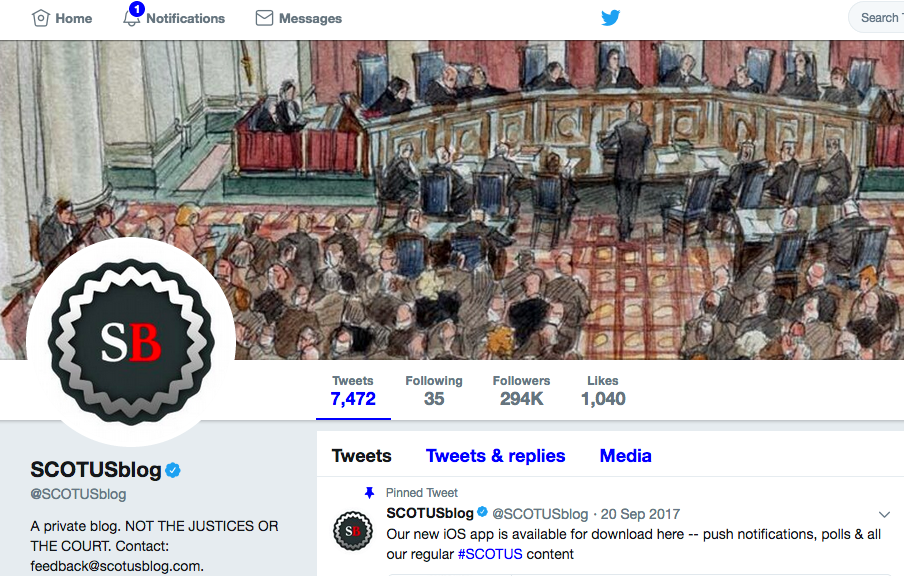 Your social media page can be an invaluable resource to the public. interpreting laws or providing comment on recent activities in an accessible way assists clients with making sense of complex information. Add a human touch and you'll be well on your way to achieving a loyal following.
Make the Most of Your Website
Creating an online presence is important for legal firm marketing. Clients are often more informed now than in the past and often search for specific legal questions online. As a law firm, creating an online digital presence which provides information will help you to relate to new clients and encourage them to engage with you.
If you've been bombarded with information on about online marketing, setting up an effective website and SEO you might feel overwhelmed. Don't let the vast quantities of information worry you. You know your clients better than anybody. Your online website will be there to speak to those clients. If you don't do it, somebody else will.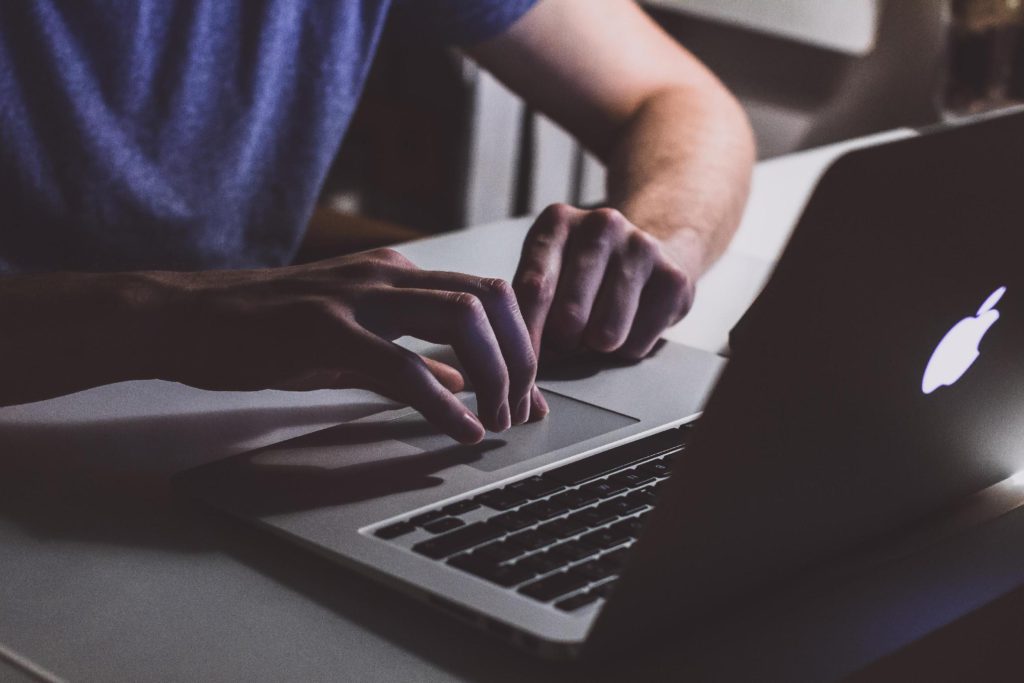 Law firm marketing blogs give you the opportunity to share information on the legal areas your firm practices. Focus your discussion on areas which concern your clients. You could, for example, give information on commercial subjects, tips for making a court appearance or even how to resolve a dispute.
As a legal firm marketing through social media can be beneficial to your clients. Keep them in mind while creating your content. Discuss legal information on the points of concern your clients often share with you. Your clients will be able to access this information within their own time. Make your information easy to understand.
Keep it simple
When writing your posts, think about the questions your clients bring to you on a regular basis. These are the concerns potential clients will search for too. Think of the average age of your clients while writing your posts, their motivations and their concerns. By keeping a client persona in mind, you'll be able to provide helpful online information. Create an emotional resonance with your reader. When you offer both warmth and information, you'll create trust.
Remember that your content needs to be easily understandable to your visitors. Legal information can be complex and can therefore feel intimidating for clients. By making it easy to understand you'll be offering great benefit. Divide your content into sections containing headings and subheadings. This will enable your readers to scan your page to find the information that is most relevant to them. Law firm Shoosmiths and have set up an easy video to explain the procedure to their clients.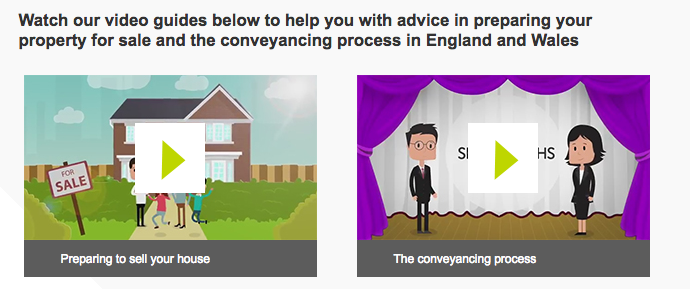 Set Up A Call To Action
You could also invite your clients to make further contact with you, follow you on social media or fill in a form. This is called a 'call to action' and often shows your clients how to take the next step towards working with you.
Messages need to short and easy to understand. Keep your language precise. Any ambivalence or uncertainty will only confuse your clients.
Share Your Niche
When you work as legal firm, emphasizing your area of specialization which makes a business stand out from the competition. This creates a space in the market for your specialized services. If your firm works on legal negotiations, constitutional law, privacy law or multinational contracts, you can blog about your place in the industry. Niche bloggers are often academics who focus on a specific aspect of the law but you can do this as a legal firm too. Some lawyers such as Pierre de Vos from constitutionally speaking write regular news articles as well.

If your legal firm has a wide focus, don't worry. Instead, you can focus on the city you work in or even as a firm who offers practical tips to clients. As a niche blogger, your goal is to find a quality which sets you apart and focus on this. Your viewers will get to know you for the unique services you offer and you'll acquire a following. However, steer clear of offering legal advice. Encourage your clients to contact you instead.
Sharing expert legal knowledge helps you to attract clients who are looking for answers. You can invite your viewers to follow you on social media, where they can engage with you online. Sharing information inspires trust and you might gain some very keen followers. You'll be first in mind when these followers (or their friends) are looking for someone with your area of expertise.
Offer Legal Guides and Case Studies
Free online information is very valuable to online viewers. When taking part in law firm marketing you could offer up information about how a legal process works. This could include basic guides which demystify the legal process. If you specialize in conveyancing, you would offer up a booklet explaining how the process works and what your clients can expect each step of the way. As a commercial law firm, you could describe the impacts of a new tax law. You could even offer guides on how to find legal professionals to suit your needs. Keep your information simple. Some legal websites offer videos which assist clients with legal procedures. As a legal website, you could also offer case studies to clients. Ebooks on how to rent out a property or report a road accident will offer invaluable benefit. Legal firm Shoosmiths offer this handy landlord's guide.

Check out To Be Determined's Glossary of Digital Marketing Terms for Lawyers
Stay In Contact With An Easy App
The digital world is constantly changing and evolving. Smart Insights shares that at least 61% of time spent online occurs while using a mobile device. In the UK, 755 of all clients use a mobile device. These figures take into account time spent working online. While browsing the internet for information clients are frequently opting to use mobile phones. This trend is rapidly increasing as technology becomes increasingly sophisticated.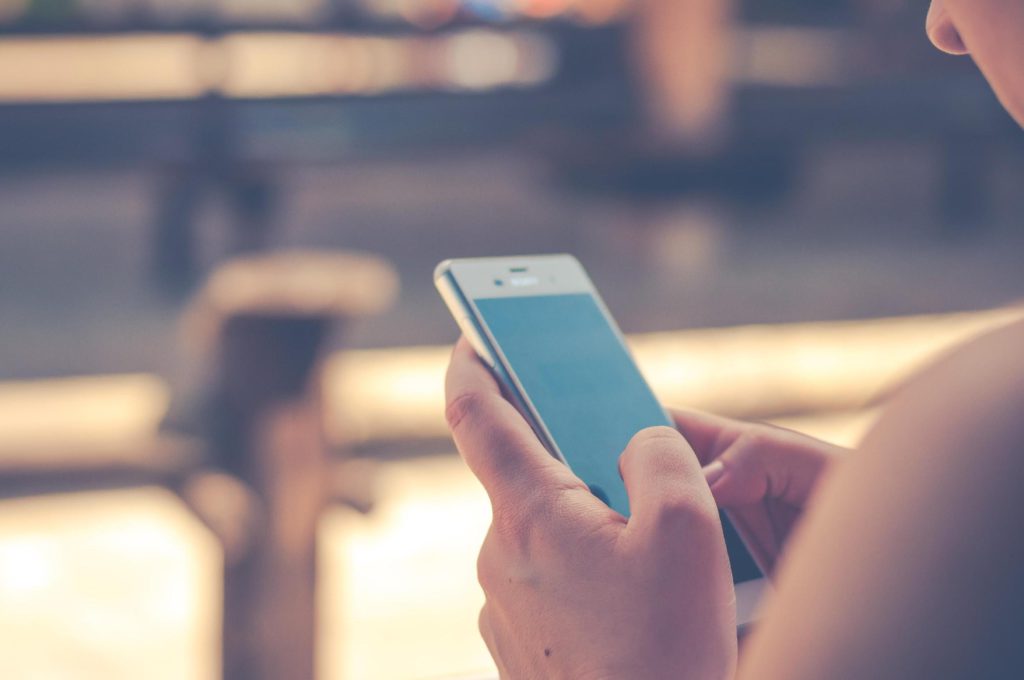 Mobile devices are very personal and constantly available. As a legal firm they can assist your clients to find your location, find information and to reach out and make contact. Many clients prefer to use a mobile app instead of searching the web because this makes accessing information far more simple and intuitive.
As a legal firm marketing with a mobile application will help you stay in touch with your clients. Kim Tasso explains that while mobile apps are relatively new for law firm marketing, a new trend is emerging. Top law firms such as Baker McKenzie and Eversheds Sutherland are now launching a variety of legal applications on the app store. Research shows that mobile applications are now a growing trend in legal firms, showing that 80% of all apps were created or updated in 2016 or 2017. American law firms are leading the way in application development.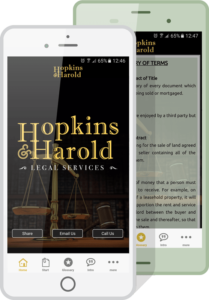 Creating a mobile app for your legal firm will mean you don't get left behind as customers join the 'mobile first' movement. Apps work for legal professionals because customers use mobile phones regularly. This is often when they will seek out new information, check out any information you have sent them and reply to your messages. Both you and your clients will be able to share any updated information at the touch of a button. As soon as your clients click on your app they literally have all your information at their fingertips. Share information about cases with clients, and send urgent updates.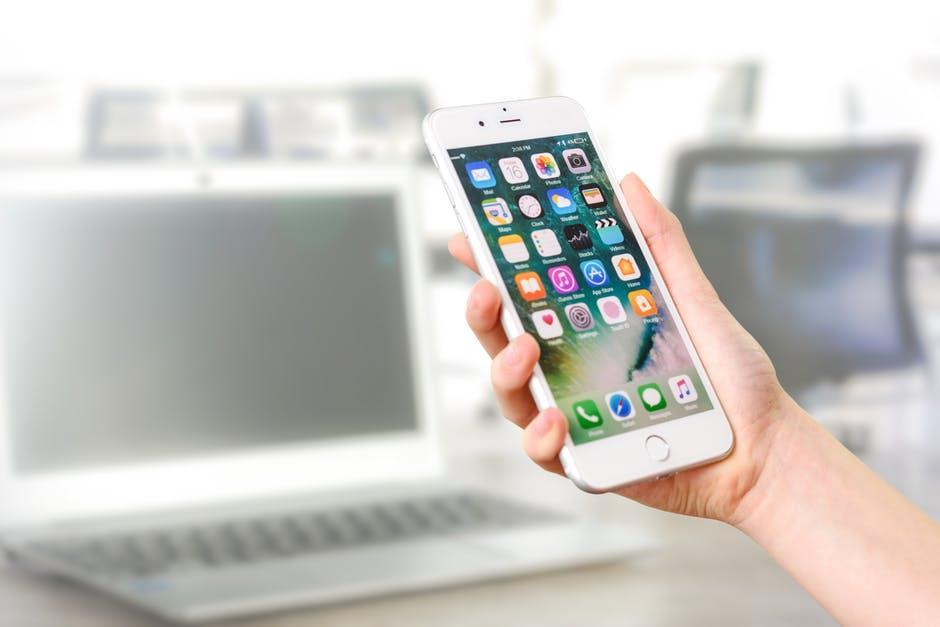 Some points to consider when constructing your app:
Be focused: Consider your content carefully. Keep in mind how your application will assist your client and the information s/he is looking for.
Be unique: Create a special feature on your app that will encourage your clients to go for it. Use your niche market to set your app apart.
Relate to your clients: mobile applications are very personal. Keep your information easy to understand and your clients will keep coming back for more.
Give your app polish: pay attention to the little details so that the quality of your application represents the quality of your professional knowledge.
Keep your app easy to use: When your application is easy to navigate your customers will be able to find the information they need from you. This will ensure your clients will have a positive experience.
Keep it simple: mobile screens are small and may easily look cluttered. Keep your app simple to promote a fresh concept.
Create the opportunity: for your clients to send you files and receive documents from you.
Add a built-in chat: this will help your clients keep in contact with you and receive a swift response when needed.
Summary
As a law firm marketing your services be a new experience. However, there are many options, both online and offline which will enable you to share your knowledge and enhance the client experience.
When focusing on the digital world, remember to keep your clients in mind. You'll have insight into who your clients are, what concerns them and what they would like from you. Understanding your audience's motivations is extremely important while creating an online website or mobile application. By sharing your knowledge you can create a name for yourself in an ever-expanding market as well as create deeper bonds with your clients.
By adding a web application to your digital profile you'll enable your clients to reach you at the touch of a button. As clients move into a mobile world, this will give you the opportunity to stay in touch. Regularly update your content to provide a valuable user experience.
---