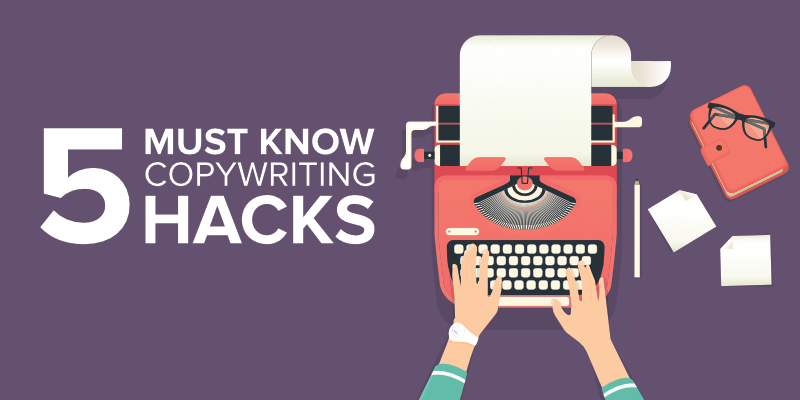 Content in any shape or form is key for portraying your elements such as your business message, goals, offers, services and products to potential customers, so getting this right is a vital element in the journey to success.
Copywriting is though an art, and one that can be difficult to grasp. Ensuring the content you put out there, whether it be via your website, through corporate literature or even the invoices you send out to clients will have an impact on your overall brand identity.
To help your small business move in the right direction when it comes to copywriting, we thought we'd identify a few copywriting hacks that will set you on your way, boost your content writing confidence and ultimately promote your business in a positive and highly professional manner.
1. Focus on the benefits
Negatives are exactly what they say on the tin, negative, so you really want to avoid focusing on negative features when it comes to writing content around your business.
Being on the inside of a business will understandably make you more aware than most as to any negative features of your operation, however be sure to promote all of the great things that your business does and can offer to customers.
By focusing on the benefits, you'll immediately create a positive impression on the customer and in turn improve the chances of them making a purchase or sending an enquiry over about one of your services.
Just remember, positive, positive, positive is the way to go when writing about your business, its services and operations.
2. Don't be a robot
One of the biggest traps people fall into when writing content for their business is to be very one dimensional, overly corporate and ultimately seem like a robot talking to the customer.
Writing in this style will certainly not appeal to the human being who is actually searching for a product or service you are offering. When reading content, in particular content that is viewed online, consumers want to feel like they are still liaising with an actual person. In a digitally focused world, it can be easy for your business to lose the human touch, yet it can be just as easy for your company to maintain it via the content you produce.
Don't be afraid to drop the human element into your writing. Appeal to a potential customer's emotions by telling a story through your content that they can relate to. If they have that all-important emotional connection with the content you are providing them with, it has a huge impact on the chances of them enquiring there or then.
Even if they don't inquire or purchase at that stage, they certainly won't forget your business if you've provided them with content that they connect and relate to, so are likely to be paying your website a visit again or picking up the phone to speak to a member of your team.
If this post can do just one thing in relation to how you write content for your business, we'd highly advise it being to avoid writing like a robot and instead bring a touch of good old-fashioned human to human interaction to the table.
3. Keep it simple, don't waffle
With how fast paced our lives are today, the phrase less is more when it comes to divulging information is most definitely the way forward.
We don't have time to read line upon line of content, so make sure the content you are writing for your business is short, sharp and to the point. Consumers like to scan read, especially if they are accessing your website via their mobile phone, so be sure not to waffle on.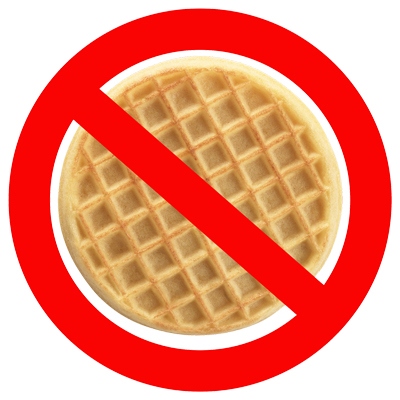 No waffle allowed.
Utilise features such as bullet points to get your key messages across, and when more content is necessary, keep sentences and paragraphs short so all information you put across can be easily taken on board at speed.
Whilst consumers might like a waffle with a bit of ice cream and chocolate sauce at this time of year, when it comes to reading content about your business, any form of waffle will not be tolerated. Keep things short to catch the consumer's low attention span and avoid them looking elsewhere, even if you do offer the very best on the market because they couldn't find the information they were looking for quickly enough.
4. Context is everything
This point follows on nicely from the waffle point above as it's incredibly important to think about the context of what you are trying to say before your fingers hit the keyboard.
Does the content you are writing fit in with the style and message of the actual page of your website it will be published on? As mentioned above, consumers like to find the right information on the page they expect to find it on, so if you've written something completely unrelated, there is a far greater risk of them leaving your website and looking elsewhere.
Remember that context is everything, so avoid going off on a tangent and instead provide clear and concise information. If you suddenly think of something else you'd like to talk about, make a note and see where it can fit in elsewhere, don't just add it on as an unrelated extra to the content you are working on at that point.
5. Get help from the professionals
Upon beginning the journey of creating more content for your business, it's a good idea to think about calling on a professional writer to set you off on the right track. A professional will be able to use their expertise and experience to help you develop brand guidelines that can be followed when producing any form of written communication for your business from that point on.
By creating easy to understand brand guidelines, no matter who writes for your business from then on will have a set of notes to follow that ensures the tone, style and message are in line at all times.
Whilst it might not seem like the sort of thing you'd call in the professionals for, your business could truly benefit from the advice and assistance that a professional writer can provide you within the early stages of producing content for your company.
Copywriting for your business can be a scary prospect, but by researching, following our easy to digest hacks and enlisting the help of a professional can provide you with the confidence to produce incredible content that appeals to and attracts a whole new wave of customers to your physical or digital front door.
---