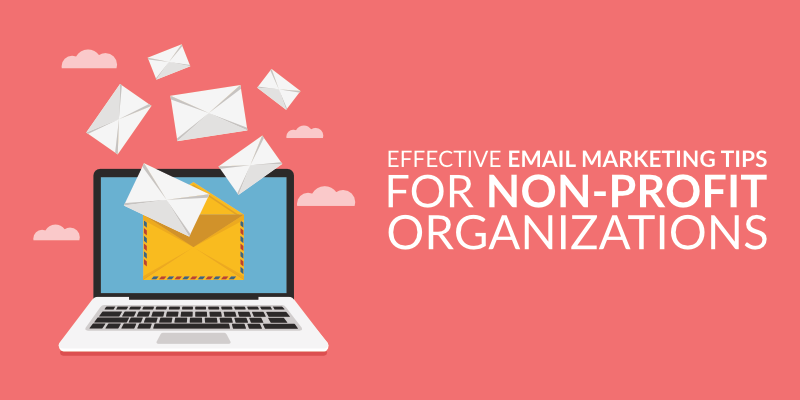 Email marketing for nonprofits done right is an effective technique that you should be using in today's technology-driven world. Successful non-profit email marketing has three key elements that help encourage donations and funding. These include a distinctive brand identity, educational content and a call-to-action.
Spice up Your Non-profit Brand Identity
When your donors open your email, you want them to become curious and interested in reading your content. First impressions matter, so an email that includes eye-catching graphics and an attractive design that boosts your brand identity will have an outstanding chance that your subscribers read it to the end. That's what you need if you want to increase donations.
There's a huge difference between an email written using your Gmail or outlook account, and one created by an email service provider. Compare these two emails. The first one is from a personal email account, and the other created by an email service.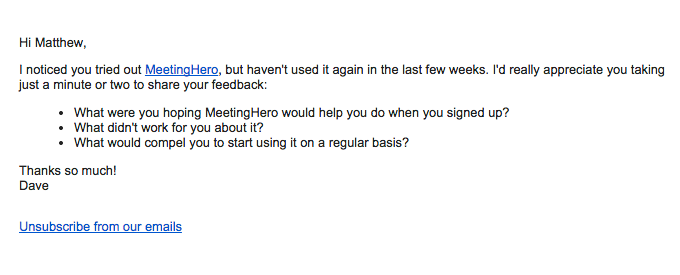 As you can see, the email service provider's email pulls you in emotionally and personally. Subscribers are more likely to make donations that appeal to their emotions. In the case of an email with just text, they may close it before reaching the end of your content. Emails with the right design and graphics also look great on mobile devices.
Getting Started with Email Marketing for Nonprofits
The first thing you want to do when starting a nonprofit email marketing campaign is to build an updated subscriber list. This should be an opt-in list of donors, volunteers, and non-profit supporters. If you're not sure how to grow your subscribers, the following suggestions can get you started:
Sign up forms – Always include email sign up forms on your website, blog and social media channels. These can either be available on the page or as a pop-up that asks the visitor to subscribe. This way the people who want more information about your non-profit can subscribe to your emails and newsletters.
Collect subscribers at fundraising events – Never miss an opportunity to grow your email list. When holding a fundraiser, ask your volunteers, donors and other visitors to sign up for your emails. Let them know the type of content they can expect and any special offers they could receive.
Business cards – Whether you're scheduled to speak at an event or you're attending a conference, be sure to pass out business cards that ask people to sign up for emails.
Pamphlets, brochures, and flyers – Include an email opt-in on all your non-profit paperwork, such as pamphlets and brochures. That way, wherever you pass out your materials, your audience has a way to join your email list.
Create Entertaining, Relevant Content
Before writing your email content, make sure you know the goals of your non-profit organization and the types of people who follow it. Understanding your audience is a big part of creating informative content that your readers want. Remember that it's not about you but about your organization.
Make your content compelling and emotional, implementing data analysis to help you understand your subscribers. Once you gather information about them, you can write relevant, personalised email content that keeps them reading. Ultimately, you'll develop personal, trusting relationships with your subscriber that result in more donations, volunteers and shares.
Also, don't forget about a compelling subject line. No matter how engaging your content, you have to get your subscribers to open your email first. Attention-grabbing headlines spark the interest of your subscribers, resulting in increased open rates.
Welcome Your Subscribers
As soon as your subscribers sign up for your emails, send a welcome to them. Let them know how much you appreciate them, and offer some informative content about your non-profit organization. Try not to overwhelm them with too much content in the initial email. This is the start of building a trusting, credible relationship with them. You can include stats and data that show the helpful, positive results your organization has accomplished, and let them know you'll be in touch soon.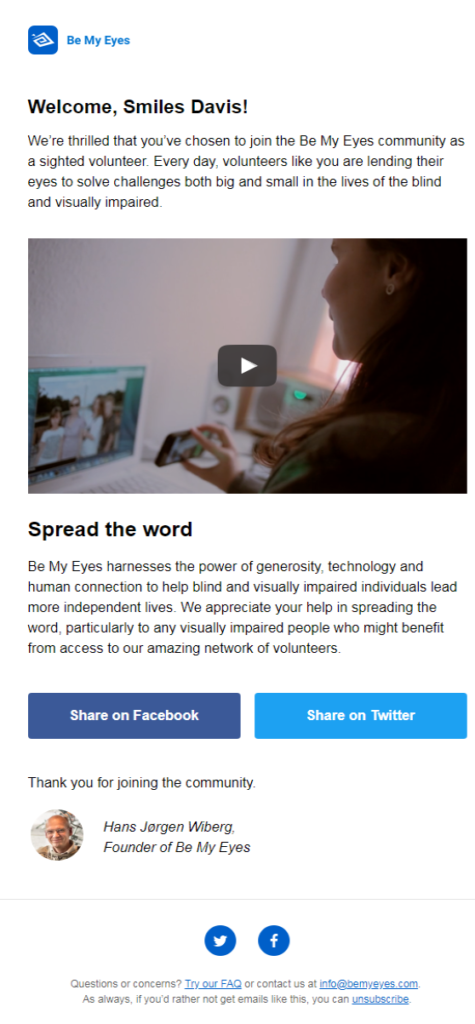 Create Mobile-Friendly Content
Mobile devices are an important part of people's lives today, so it's crucial that you optimize your email content for these devices. A report from Bluehornet marketing says that email subscribers delete 80% of the emails that aren't compatible with their devices, and 63% of them said they use their mobile devices for on-the-spot purchases. So, you can see why it's so important for receiving donations that your content is mobile friendly. Also, make sure you include a "Donate Now" button, so your subscribers can donate immediately.
Develop an Email Content Schedule
Schedule your emails for how often you want to communicate with your subscribers. Also, use the data you collected about your readers to personalize the emails to a schedule that's best for them. An automated email service is helpful for scheduling your emails, saving you time on making schedules and sending individual emails.
When creating your schedule, have a diverse set of emails ready to send. This shows your readers that you're an expert in your non-profit organization. The types of email you send can be educational podcasts, links to webinars, helpful infographics, relevant statistics, whitepapers and positive images of the help your organization has provided.
Say Thanks
Once you have your email schedule set up, keep your emails personal by offering special promotions, thanking your donors and volunteers. These offers can be anything your non-profit can afford, such as your logo on a t-shirt, bumper stickers, pins or just a mention of thanks for their support.
Showing sincere thanks to your patrons for their donations strengthens their loyalty in your cause and makes them feel you really appreciate them. When you form emotional relationships, your subscribers become your most loyal advocates.
Maximize Your Subscriber Loyalty
Once your non-profit email campaign has a growing subscriber list, keep them as your loyal audience with regular follow up emails. Every one of your subscribers is important, so you need to develop a follow- up strategy that strengthens the relationships you have with your audience.
Creating an automated system for your follow-up emails is an effective way to keep in touch with your readers. Once you get it started, it nurtures your leads automatically.
Even better, these automated systems usually come attached to technology solutions known as customer relationship management (CRM) software that offer many other beneficial features to manage your communication efforts.                 
With the ability to monitor online fundraising campaigns, major gift management, and secure payment processing built-in, your subscribers will experience streamlined processes while subscribed to your email campaigns.
To keep your follow-up emails personal, create at least two groups of them. One of these is for new subscribers and the other group is for your current donors and volunteers. You want your advocates to have good experiences, so the more personal you can make your emails, the better.
Send your follow-up emails regularly. Provide relevant, helpful content and newsletters that keep your audience waiting for more.
Also, include special offers, giveaways, welcome and thank-you notes, or other incentives to encourage your subscribers to help your organization with monetary gifts or volunteer their time.
You can make the incentive process even easier by implementing built-in forms and one-click donation buttons into your emails to capture participating customer data.
You can also ask for reviews and testimonials once you strengthen your relationships with your subscribers. These are great for publishing on your website and social media pages, and they build trust in your non-profit organization.
Track Your Success
Analyze your email campaign history to determine which emails are having the best results. You should track your clickthrough rates (CTR), which tells you how many times your subscribers clicked on links in your emails.
Also, analyze your conversion rates, which tell you how many of your readers followed a link and then made a donation or followed your call-to-action. An example of this is if you have a brochure for your non-profit organization that you suggest downloader, a conversion would be someone who downloaded it.
Another metric you can calculate is your email bounce rate. The bounce rate refers to undelivered emails. You can even determine if they're soft or hard bounces. Soft bounces are emails that don't get delivered for some technical reason, while hard bounces are invalid emails. This information can help you keep your email list updated, so you don't waste your time on invalid email addresses.
Determining your email-sharing rate is helpful to give you an idea of readers who share your email content on their social media accounts. This metric is important for knowing if your subscribers are actually growing your leads.
You can also analyze the types of devices your subscribers use for engagement with your emails and optimize your emails for those devices.
Even though you might not want to determine this metric, it's important to know how many people unsubscribe from your emails. It's actually very helpful to know this, so you can make positive changes and adaptations to your content. Learning from your mistakes helps you create more engaging content for your readers.
If you don't have the time or expertise to analyze and track your emails, you can use outside email tracking providers that can determine all these metrics in minutes. This gives you more time to focus on creating your content and the success of your non-profit organization.
Final Thoughts
Bring your non-profit onboard with these nonprofit email marketing tips, and you'll see that it's a top-performing, communications tool. Sending your subscribers informative emails that spread the word about your non-profit causes, helps you stay in touch with your sponsors and donors. It's also great for promoting your fundraising events, giving you a competitive advantage that enhances donor contributions.
Author Bio: Chris Donald is the Director of InboxGroup, A professional email marketing agency that specializes in providing advanced email marketing services from production to deployment. He has worked directly with Fortune 500 companies, retail giants, nonprofits, SMBs and government bodies in all facets of their email marketing services and marketing automation programs since almost 2 decades. He enjoys sharing his distinctive thoughts and insights into email marketing best practices at his blog.
---