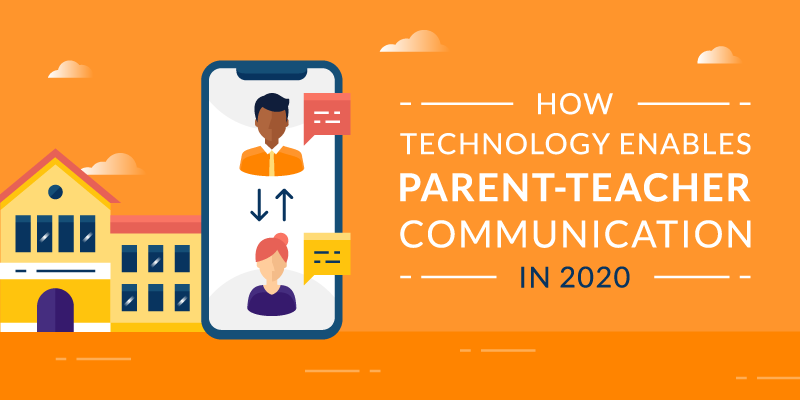 A paper by the UK Department for Education and Skills explored the impact of parental involvement on a child's education. The report highlighted several ways parental involvement, or a lack thereof, can affect a child. These include:
In a child's early years, the involvement of parents can have a significant impact on a child's cognitive development, literacy and numeracy skills.
Parental involvement affects a child's achievement throughout their schooling.
A lack of parental interest increases the risk of educational failure.
A father's interest in a child's schooling is strongly linked to the child's educational outcomes.
All this merely confirms what most teachers already know – that parental involvement is critical in a child's development.
The good news is that most parents want to be involved in their children's education.
The above report pointed to research that suggests 72 percent of parents want to be involved in their child's education and that 58 percent think they are equally responsible with the school for their child's education.
Schools that can encourage parental communication are setting themselves up for success. Not only could doing so impact the child's education, but parents will be happy that they can be more involved, and teachers will feel supported by the parents.
Of course, many schools have existing — often very successful — programs in place to encourage parent-teacher communication. For schools looking for innovative new ways to get parents involved, this article will look at how technology can enable parent-teacher communication in 2020.
Parent-Teacher Communication Technology 2020
#1 Create a Blog or Website
Blogs and websites aren't exactly new technology. Nonetheless, they are underutilized by many schools and are getting easier to build every year.
Teachers can use classroom blogs to provide parents with insight into what their children are doing at school. Parents can use this information to become more involved in school life, for example, by basing discussions with their children around things they have seen in the blogs.
Teachers can create blog posts in a variety of ways. Simply uploading images about events alongside a short description is one method. Alternatively, teachers can involve students by setting writing assignments that will end up on the blog. Parents can become active through commenting or guest posts.
Teachers can also use the blog to provide further information about important school events or announcements. Posting information about school concerts could help build interest among parents, for example.
In 2020, there are several great options available for teachers who want to start a website for their classrooms.
Many of these services are either free or inexpensive. They provide a whole range of features allowing teachers to create blog posts, share image galleries, and host video. Here are some of our favorite platforms.
Blogger: Blogger is an easy-to-use blog builder owned by Google that is entirely free. It includes free templates, free blogger domains, and a vast array of features.
WordPress.com: WordPress allows users to create a free blog with a ton of functionality. While there are paid versions, the free one will likely be suitable for most small school projects.
Wix: Wix has a free option that makes it easy for teachers to create great-looking sites. While the functionality is slightly more limited on a free plan than the above options, it's easy to make the website look professional, and most classrooms won't miss the added extras other platforms bring.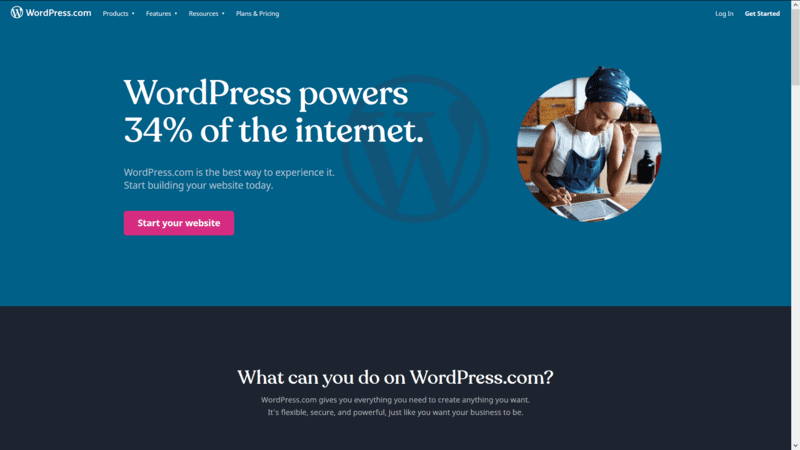 #2 Use Social Media
As many parents already use social media, teachers may find these sites a convenient way to communicate with parents.
Facebook is an excellent place to start as it is easy to create a group, invite all the parents, and then share materials like photos, documents, or images in the group.
Unlike blogs, as most of the parents likely already use these platforms, it can be easier for parents to keep an eye on what is going on as well as to get involved with the discussion. Instead of having to access a new site, they will receive notifications from a site they already access.
As well as Facebook, teachers could communicate with parents through chat groups on messaging software like WhatsApp or use Twitter to relay school announcements.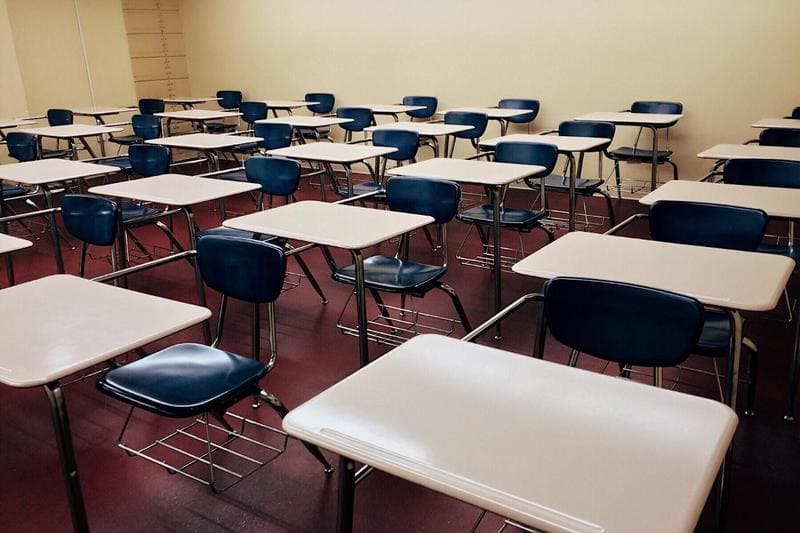 There are a lot of potential hurdles teachers may have to overcome when it comes to social media, however.
Many areas or schools will have strict guidelines about how teachers can use these platforms to communicate with parents. Additionally, while students can get involved with writing blogs, younger students are too young to use social media: Facebook, Instagram, and Twitter require users to be 13 or over.
The open nature of these groups also means it may be harder for teachers to impose appropriate boundaries. The final problem is that if some parents do not use social media, they will be excluded from much of the conversation.
For more information about the ups and downs of using social media to facilitate parent-teacher communication, check out this post on educationworld.com.
#3 Build a Custom App
Custom-built apps can be used as a hub containing everything parents need to know about their children's education. By creating apps with the exact features they need, teachers can make it easier for parents to get involved.
What's more, the ubiquity of smartphones means that it is easy for parents to download apps and receive all this information without having to take extra steps such as logging onto websites or downloading individual programs for each use.
This provides a consistency of communication, which ensures that parents don't become overwhelmed by having to check a multitude of sources.
While building an app may seem out of reach for teachers without the required programming knowledge, that's not necessarily the case. Drag and drop app builders like AppInstitute make it easy for anyone to create a fully functioning app. Here are some features you can include in an app: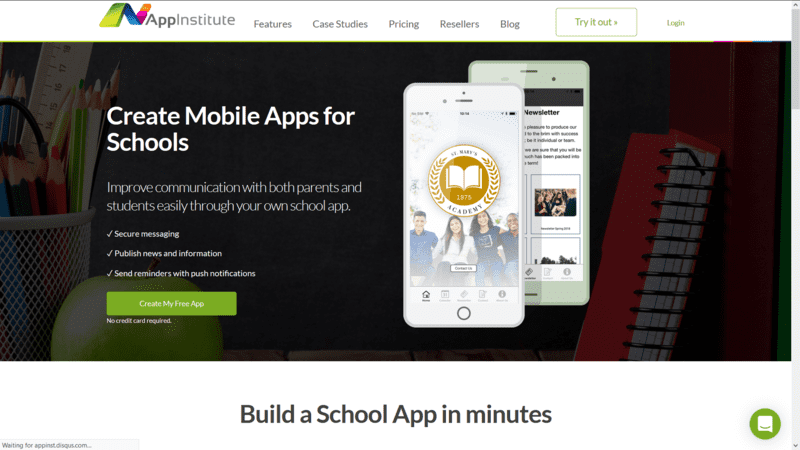 Calendar
One of the challenges of parent-teacher communication is providing a way for parents to become aware of what their children are doing at school. An app with a built-in calendar can help by allowing teachers to update essential events in the classroom.
Parents can simply check the in-app calendar at the beginning of the week to see if there is anything they need to prepare their child for, such as school trips or individual classes.
When combined with a booking feature such as the one available on AppInstitute, a calendar can also be used to help parents book appointments for events such as parents' evening.
Push Notifications
Push notifications make it easy for teachers to make parents aware of events or school news.
Imagine a school trip is coming up, and parents need to give their permission to the teacher. Instead of relying on a child to remember to hand over the permission form when they get home, the parents will be notified and can proactively ask the student for the form.
Contact Form
Teachers could reduce the need for permission forms by building contact forms into the app that make it easy for parents to provide this information. These forms can be customized depending on the event. A classroom could use them to allow parents to:
Sign their children up for after school classes.
Let teachers know they will attend events, such as school performances.
Permit children to travel for sports matches.
Allow children to take part in special events or classes, such as swimming, sports days, etc.
Provide School Updates
Teachers can use the app to upload content or school updates. For example, they could upload photos of recent school performance, or show parents the results of the latest science project. This will provide parents with a greater knowledge of what their child is getting up to at school, ultimately bringing them closer to their child's education.
Messaging Center
In-app messaging provides a good way for teachers and parents to contact each other about school issues.
Teachers can send messages to individual parents when they need to speak about a certain issue or send out classroom-wide messages to provide more general information.
Parents with the app on their smartphone or tablet can reply to the messages in a way that is more convenient than phone calls or emails.
#4 Produce a Class Email Newsletter
Like blogs, email is not a new technology. However, there are plenty of new services out there that allow teachers to get more from their class emails.
Products like TinyLetter and SendinBlue make it easy for teachers to create beautiful looking responsive emails full of multimedia that they can use to keep parents updated. All for free.
The benefit of email is its more open than social media. Anyone with an email address can receive newsletters and see what the class is getting up to. Additionally, when using a multimedia email editor, teachers receive many of the benefits of writing a blog but without having to keep and maintain a website.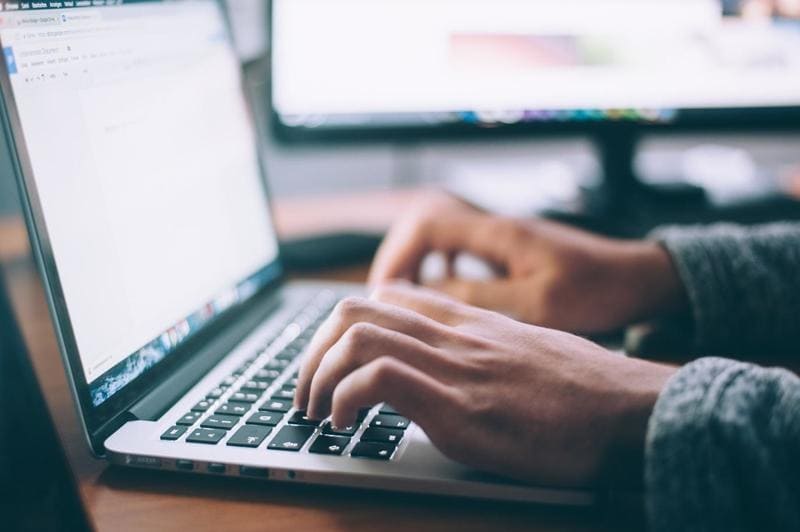 If you decide to create a newsletter, it can be a good idea to choose a regular schedule and stick to it. That way, parents will know when they should expect to receive contact.
Teachers can use newsletters to keep parents informed about what is going on in the classroom, as well as showcase the work of students and give notice of upcoming events.
Email can be used as a stand-alone or complementary platform that works alongside other methods of communication, for example, a blog.
#5 Contact Parents Using Text Messages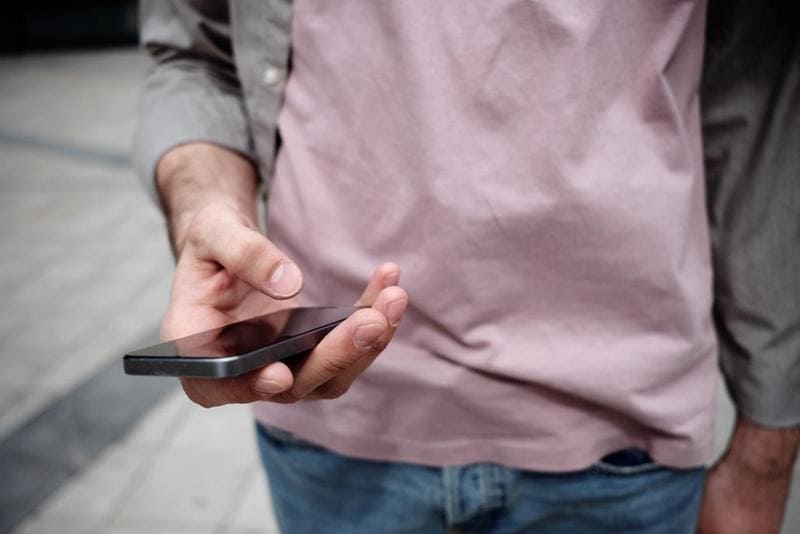 Text messaging can be a simple way to alert parents to critical issues.
While teachers can send out individual messages on their plan, another option is to use a service like Remind. Remind allows teachers to send out messages to all the parents in the class at once. The service's scheduling feature means teachers can plan when to send out messages.
As text messages are much more likely to be read than other forms of communication, they are one of the best ways for teachers to provide essential updates, such as if a child is absent from school or if there are any last-minute changes to scheduled events.
CallHub has a useful guide about how teachers can use text messages to communicate with parents. Read it here.
#6 Keep Everyone Up-to-Date with an Online Calendar
Online calendars are a great way to keep track of your schedule and plan your week. Many online calendars can also be made public or shared with certain people.
Using a calendar in this way allows teachers to share their schedule with parents, which can help keep them involved with upcoming activities.
Google calendar is perhaps the most popular calendar app.
Techdialogue has produced an excellent guide about how teachers can use the app in the classroom. While it mainly focuses on how schools with older students can utilize the app, teachers could modify many of the tactics for communication with parents.
Wrapping Up
Teachers can use multiple different technologies to communicate with parents. For example, a teacher could use a custom app to share information about the classroom, alongside text messaging to ensure parents receive critical information.
Alternatively, teachers could use an open blog to provide parents with insight into the classroom as well as an email newsletter that contains information about the school that shouldn't be shared online.
Ultimately, the methods of communication teachers find most useful will likely depend on their own comfort with technology as well as the platforms and means of communication they already use.
---