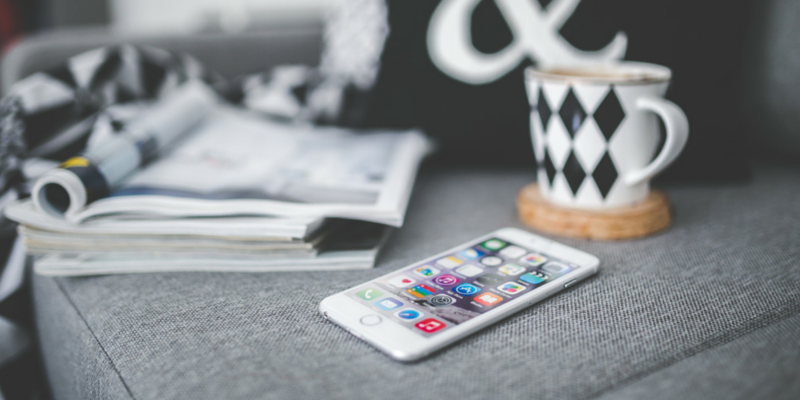 The majority of businesses today are on at least one social media platform. Social Media Examiner's 2014 Social Media Marketing Industry Report found that 92% of the 2,800 marketers surveyed stated that social media is a very important aspect of their business marketing strategy.
Here are some statistics…
Hubspot have discovered that:
92% of all marketers indicated that their social media efforts have generated more exposure for their business
80% of marketers indicated that their social media efforts increased traffic.
By spending as little as 6 hours per week, over 66% of marketers see lead generation benefits with social media
71% of marketers are using social media to gain marketplace intelligence
More than half of marketers who've been using social media for at least 3 years report it had helped them improve sales.
These types of statistics support the claim that social media marketing, and the benefits it brings to the table, can no longer be ignored.
Why your App business marketing plan should include social media:
1. Having a social media presence is much less costly than traditional advertising
Unless you're planning to hire an individual or an agency to manage your App business' social media accounts – in which case, this will be one of your largest costs – social media, in general, is as cheap or as expensive as you make it. Building and maintaining your presence on social media doesn't cost near as much as traditional advertising. Social media marketing is great at producing qualified leads who eventually become satisfied customers, therefore the cost, whatever it may be, is 100% worth it.
2. Promote your App business without being pushy
Social media gives you a free platform to be yourself: letting your promote you products or services and talk about what you do. These platforms allow you to do this, but without the sales-y feel. It's a way to promote your brand in a human-to-human way, by making conversations and joining in on conversations already happening.
3. On the subject of conversations…
Social media conversations remove the pressure of face-to-face conversations. It's much more relaxed and easier to start a conversation, and more people are likely to start a conversation with your business using social media because they feel more comfortable.
4. Establish trust and build relationships with your audience
Interacting with your audience by sharing information, replying to messages and making conversations is a proven effective way to gain the trust of current and potential customers which helps you build valuable relationships with them.
5. Be in the same place as your target audience
Although social media is renowned for it's popularity with teenagers and celebrities, there are also a ton of potential customers waiting to discover your business. A successful social media presence will not only help you find them, it helps them find you too. If you have an active presence, your online audiences will be able to find you more easily and follow you.
6. Monitor your online reputation and brand sentiment
It's really important that you know what people are saying about you online. Social media is commonly used when people want to air a complaint or leave a positive review. It makes a huge difference to your business and your customers if you are able to see negative comments, react to them sensibly and turn them into positive ones.
7. Another platform to handle customer service issues
This is linked with reason #6. You are notified with any social media comments instantly. You are made aware of any customer service issues sooner and thus can respond to and resolve them sooner.
8. Spread your content far and wide!
Distribute your blog or newsletter content effectively and efficiently with social media. There are people all over the world using social media, therefore the potential for reach is massive. Encouraging people to share your content will help in your brand exposure as they share your content with people in their individual audience group.
9. Drive traffic to your website
Social media is an effective method of driving traffic to your website. As people discover you and share your content with their friends and followers on social media, there are opportunities to gain new interest. Potential customers may then click through to your website where they can discover more information about your business. From there, you can generate interest and, ultimately, new business!
---

Join the many satisfied partners who have built a business from selling Apps. For more information on our Reseller Program, click here: http://appinstitute.com/resellers
You might also enjoy:
Small Businesses Who Are Owning Social Media
The Essential List of 31 Digital Marketing Tactics for Small Businesses