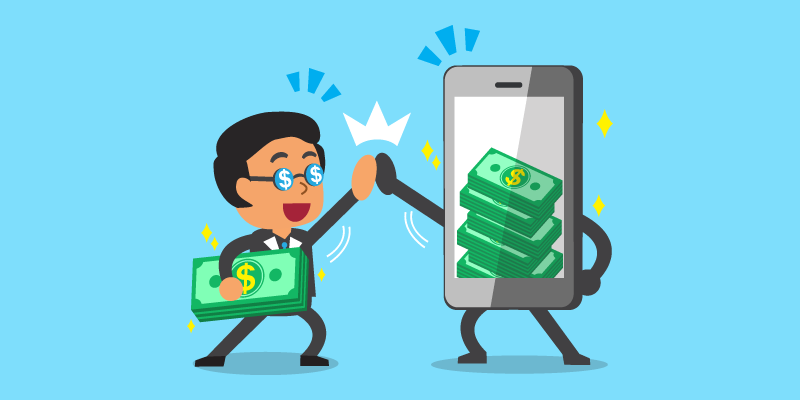 The thing about apps is that they help solve some problems. When a problem arises developers and programmers are looking for the most practical way to solve it which is why apps are built. Whether they're social media apps or entertainment ones, apps are amazing ways to solve all sorts of problems.
Another example of this would be every sport betting app. These are also known as online sportsbooks and they help bettors from all over the world place bets on a variety of sports. Novibet sports betting is one such app and it can be accessed via smartphones and desktop devices. Moreover, it covers football, boxing, baseball, basketball, and other sports and leagues. The main thing about it is to enjoy it responsibly.
When it comes to app ideas, there are plenty of them out there. You can focus on one or several if you don't know what kind of problem your app should fix. In that regard, here are some app ideas for your next project:
Fitness App
Everyone likes to stay fit so why not do it with an app? True, there are lots of fitness apps available, but it's an itch that no one has quite scratched yet. Your app could feature videos of various exercises for those new to fitness and it could feature various programs for various levels of fitness. People could choose a random workout or train specific muscle groups. The app could also give nutritional advice when a user enters a bit of information. So, if you make a unique fitness app, you'll have users coming your way.
Grocery List and Delivery App
Grocery shopping can be pretty boring, which is why apps are here to modernize it. There are many ways to go about grocery shopping apps. You can build an app that covers all the groceries you need and it can display where you could buy them. This is ideal for some niche products you're looking for. Or you can combine this data with a delivery service and have the groceries delivered to you. The app would support multiple payment methods that will have you pay for the groceries and the delivery fee too.
Crypto App
With the rising and falling tides of the various virtual currencies, you can benefit from a crypto app. You can find an API that brings you current data on the price of various crypto. Additionally, the app could feature news about crypto so anyone using it will know when to adapt their strategies. The app would need a user-friendly design too, and that needs to fit the needs of pros and newbies alike.
Naturally, you could throw in an option to compare various markets and behaviors of other traders and investors. Additionally, you could throw in an educational part for all those newbies looking to get into crypto. There are several apps like this one available, but if you can offer a solution that's unlike any other, your app will top them all.