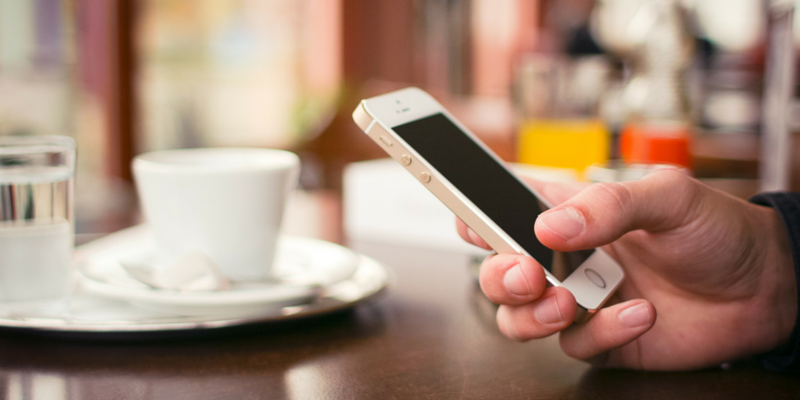 Creating physical loyalty stamp cards or swipe cards can be a costly investment. They require you to pay for the printing and production costs, then the stamps or stickers to use with them, the delivery cost and of course the cost of replacing them when they're all gone! Money money money…
A physical stamp or swipe card requires the customer to keep it safe and with them at all times. Along with all the other cards in their wallet or purse, it takes up space. And what if they lose it? What if they lose it with one stamp left?! Although it's not your fault they've lost it, you still replace it because you don't want to lose them as a customer.
What's Right For You
As a small business with a smaller – but more loyal – customer base, your budget may not be as big as a larger business so it's important to consider your options when choosing a loyalty scheme for your business.
We believe we have the best option for small businesses. An option that doesn't require you to pay a high cost every time you run out of cards to hand out. Create a Loyalty App for your small business using our App Builder platform. Add the Loyalty Card tab into your App and create a digital loyalty scheme that your customers can't lose.
Loyalty Cards allow you to reward your App users who support your business by giving them digital "stamps". You can then offer rewards in exchange for fully stamped cards.
How To Create Loyalty Cards In Your App
Create your free account: http://appinstitute.com
Log in to start creating your account: http://appinstitute.com/cms
Follow the simple on screen wizard to set up your App using your Facebook page or select a business type!
Click +Add Tabs, select Loyalty Card and click +Add to App
The new tab will open on the Tab Editor, where you can create your first Loyalty Card
Enter the details required, such as: name, image, description, disclaimer, number of stamps, the daily limit, expiry date and a redeem passcode.
Click Save then drag and drop your Loyalty Card Tab to anywhere on your App!
Your new Loyalty Card is now added to your App! Remember, you can create as many loyalty cards as you want, but to keep it from getting confusing, we recommend one or two to start off with and see how you get on!
Learn How To Set Up Your Loyalty Tabs here.
How Users Can Redeem Loyalty Stamps
When a customer visits you and wants to redeem a stamp, they will hand the phone over to a member of staff, who will then enter the redeem password you set for that Loyalty Card to apply a stamp. Customers can do this every time they visit you and once the Stamp Card is full, they can redeem their special reward.
Benefits For Your Business
Having a digital loyalty scheme available to all your customers will incentivise repeat business, encourage customer loyalty and in turn increase sales.
Be sure to reward your most loyal customers with offers that they'll appreciate! Do this, and you'll gain loyal customers who come back to you time and time again.
---