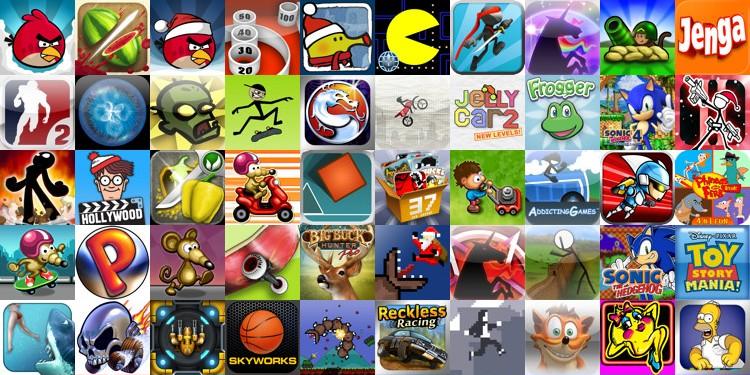 Thanks to the developer-friendly nature of iOS and Android, consumers have no shortage of apps to choose from. Whether that's for better or worse is a debate, but you can't deny that competition is good, as it pushes for constant improvement.
With thousands of apps in every category, it's hard to imagine that some apps have become irreplaceable. However, either through their popularity or unique functionality, the following apps emerged as irreplaceable in today's world. You probably use daily most of them, but if you don't, there are many reasons to start, and we listed them out as well.
Communication: WhatsApp and iMessage
Communication apps will never die, and WhatsApp and iMessage are at the top of the food chain. WhatsApp is the number one mode of communication for over half the world. iMessage has the game on lock with its exclusivity and increasing popularity on the iPhone.
There's nothing too noticeable about WhatsApp, but if you look closer, you can see a few reasons why it's successful. The interface is very user-friendly and intuitive, even for the not-so-tech-savvy crowd. WhatsApp is also free, with unlimited international messaging. Then you have other small yet significant features like cross-platform compatibility and free international messaging.
Entertainment: YouTube and Spotify
When it comes to entertainment, nearly every phone has these two apps: YouTube and Spotify. Over the years, several video streaming apps emerged, but none came close to challenging YouTube. The early mover advantage is simply too strong in this case.
When it comes to Spotify, there are certainly other viable alternatives. Apple Music is first to come to mind. However, few can compete with the sheer size of Spotify's library. Said library doesn't only include songs but also podcasts (including an exclusive deal with the most popular podcast) and even audiobooks. Users can identify quality, and it's hard to argue that there's a better product than Spotify out there.
Security: VPN and Authentication apps
When it comes to security apps, it's hard to single out one, as there are several popular options. But, with the direction cybersecurity is headed, VPN and authentication apps have become irreplaceable. Password managers are also becoming more popular, especially with businesses, as credential attacks increase.
For a VPN, NordVPN is one of the best from the long list of options – it has countless positive user reviews. It's affordable and so fast that you'll barely notice a difference. And the benefits of using a VPN are worth every penny.
Authentication apps are all pretty similar. The most popular are Google Authenticator and Microsoft Authenticator.
Another worthwhile mention is cloud storage apps. The cloud has taken over the world. Cloud solutions like Dropbox, Google Drive, and others have become standard features of modern phones.
Social media: Instagram and LinkedIn
Whether you like it or not, social media is integral to the modern lifestyle. Businesses and individuals use social media for hours on end each day. Over the last five years, Instagram has taken over Facebook, becoming the most popular social media platform. It's not hard to see why. Instagram makes it easy to share photos, stories, and messages with friends (and strangers if your profile is public) – all within a single platform.
LinkedIn, on the other hand, takes a completely different and unique approach to social media. It has become the go-to place for professionals and businesses to share updates or even job postings. Over the years, the platform has somewhat replaced the CV. Nowadays, many people just share a LinkedIn profile link, allowing employers to see their job history, education, interests, and more.
Productivity: Google Workspace and Microsoft Office
Integration is a huge deal for businesses (and individuals), as it boosts efficiency and productivity. Google Workspace and Microsoft Office are the two irreplaceable productivity solutions that nearly everyone uses.
Microsoft controls the iconic Excel, Word, PowerPoint, and Outlook, which are integral productivity apps for people in their jobs and personal lives. Despite appearing simple, these apps offer many features and are relatively easy to use and learn.
Not soon after, Google came out with its version of productivity solutions with Google Docs, Sheets, Slides, and more. They are almost identical to Microsoft's. Because of their integration with Gmail and other Google solutions, they've become a go-to choice for many people.
Conclusion
From productivity tools to social media platforms, these apps help us stay connected, organized, and entertained. While there are countless apps available, there are some that have become truly irreplaceable.
But there's no telling what the future holds. In a few years, we may see AI-powered apps take over, wiping every mention in this article.