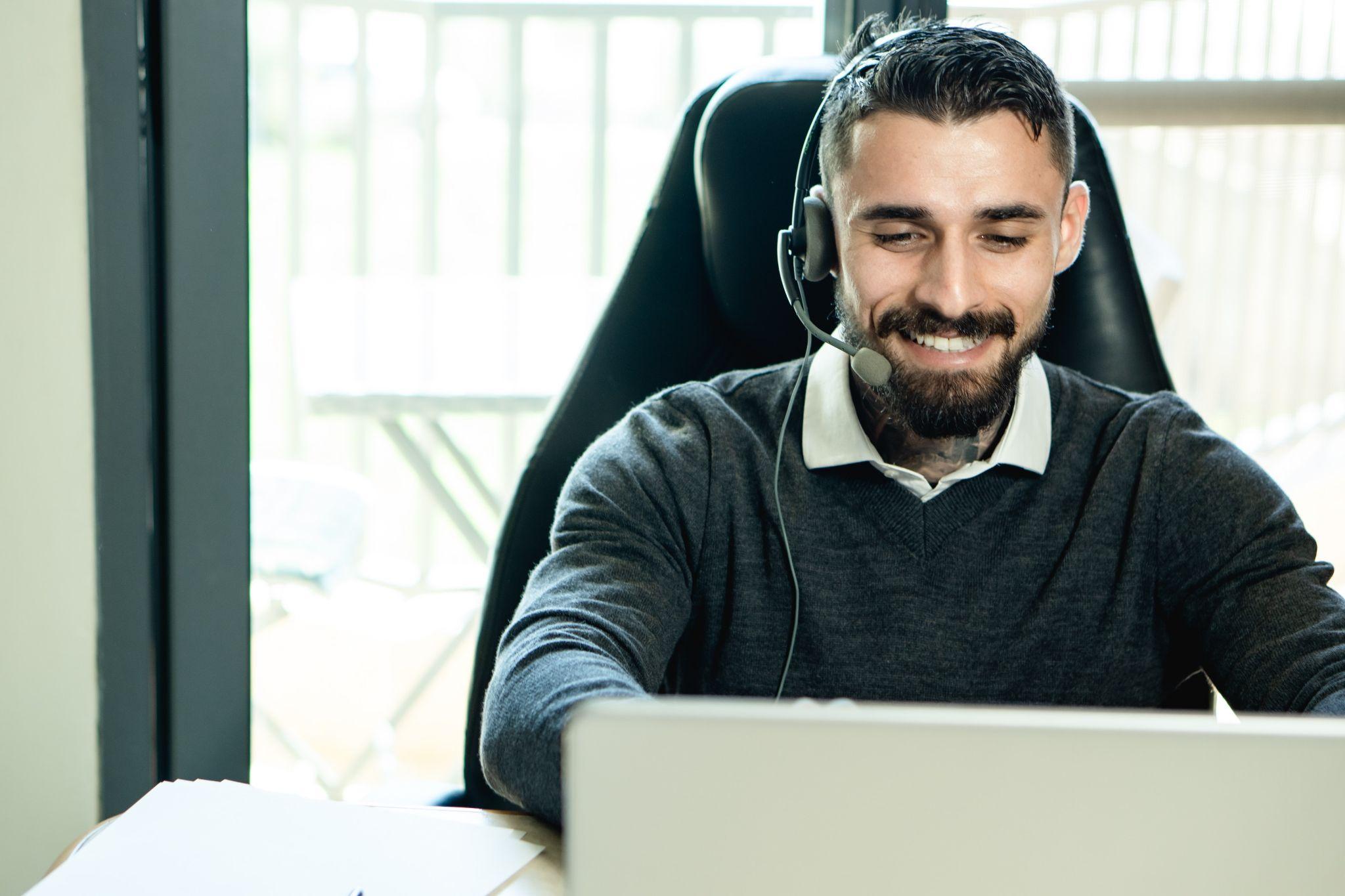 Every business needs a strong customer service team. They're the face of your company, and will be the first touchpoint people come to if they ever have a question, concern, or complaint to make. So, not only do you need to ensure that you hire the right people for this job, but you also have to make sure that you properly equip them to carry out their roles to the best of their ability.
It's also easy for a customer service team to get overwhelmed if they aren't properly supported, so it's vital that any business owner is always looking for ways to make their workers' lives easier. This will allow them to focus on what's really important and provide your customers with the best care possible.
Here, we're going to outline just some of the most important ways you can provide your customer service team with the tools and help that they need.
Make sure you don't spread them too thin
A common mistake a lot of business owners make is that they feel they need to be everywhere at once. For instance, you might have a phone line, a company email address, several social media accounts, and possibly even a live chat option where your clients can reach you. This might seem like a good idea because it allows your customers to choose the contact option that best fits their needs, but it's actually incredibly important to maintain all of these channels well. So, less can actually be more in this instance.
It's always a good idea to start with one or two contact options to begin with — phone and email are great options. Then, once your customer service team grows or feels more confident, you could introduce one at a time to see how things go. This will give everyone time to adapt to any new processes, allow you to identify when time management might be becoming an issue, and ensure your staff aren't spread too thin.
It's also important that you display your contact options very clearly on your website, and make it easy for people to access them. For this, take inspiration from the financial lender 5 Star Car Title Loans.
From the moment you land on their website, it's very clear that they would prefer you to give them a call if you need any help at all. This is obvious from the bright yellow "call us" buttom in their main menu, as well as their phone number being highlighted slightly further down the page. You can click on either of these buttons to be directed right through to the company.
If this isn't ideal for a customer, they can also visit the company's "contact us" page, but the options are still very simple. Again, you can give them a call, or you can use a contact form to get in touch. Alternatively, they outline where you can find their physical locations if a customer wishes to speak to someone face-to-face.
This is a very simple approach that offers multiple options for customers with different needs, but also streamlines things for the company's customer service team. There are three main ways that people can get in touch, and this makes it as easy as possible for staff to handle any queries in an efficient and helpful manner.
This is something most companies will be able to achieve — rather than being on every platform out there, master a few and your company will thrive.
Create content to answer common customer questions
It's very likely that your customer service team get the same questions all of the time — perhaps your clients want to know about your clothing's sizing, they might want some interior decor inspiration, or perhaps they have a lot of queries about whether what you're selling is actually going to be right for them.
You can make life much easier for both your clients and your workers by creating and publishing content that addresses the most frequently asked questions. Check in with your workers on a regular basis to see what kinds of content there's already an appetite for — then make it. Chances are, you'll start to receive fewer calls because people will be able to find the information they need right on your website or, if you still get the same questions, your workers can simply point people in the right direction. This will save them time, make their lives easier, and leave them to deal with more complex issues.
Now, let's take a look at a few great examples of companies that consistently publish helpful content like this. They all take slightly different approaches, which will work for different types of businesses.
First up, Crescent Canna is a CBD brand that offers ground-breaking products. And, they have a regularly-updated blog where current and prospective customers can learn everything they need to know about different items.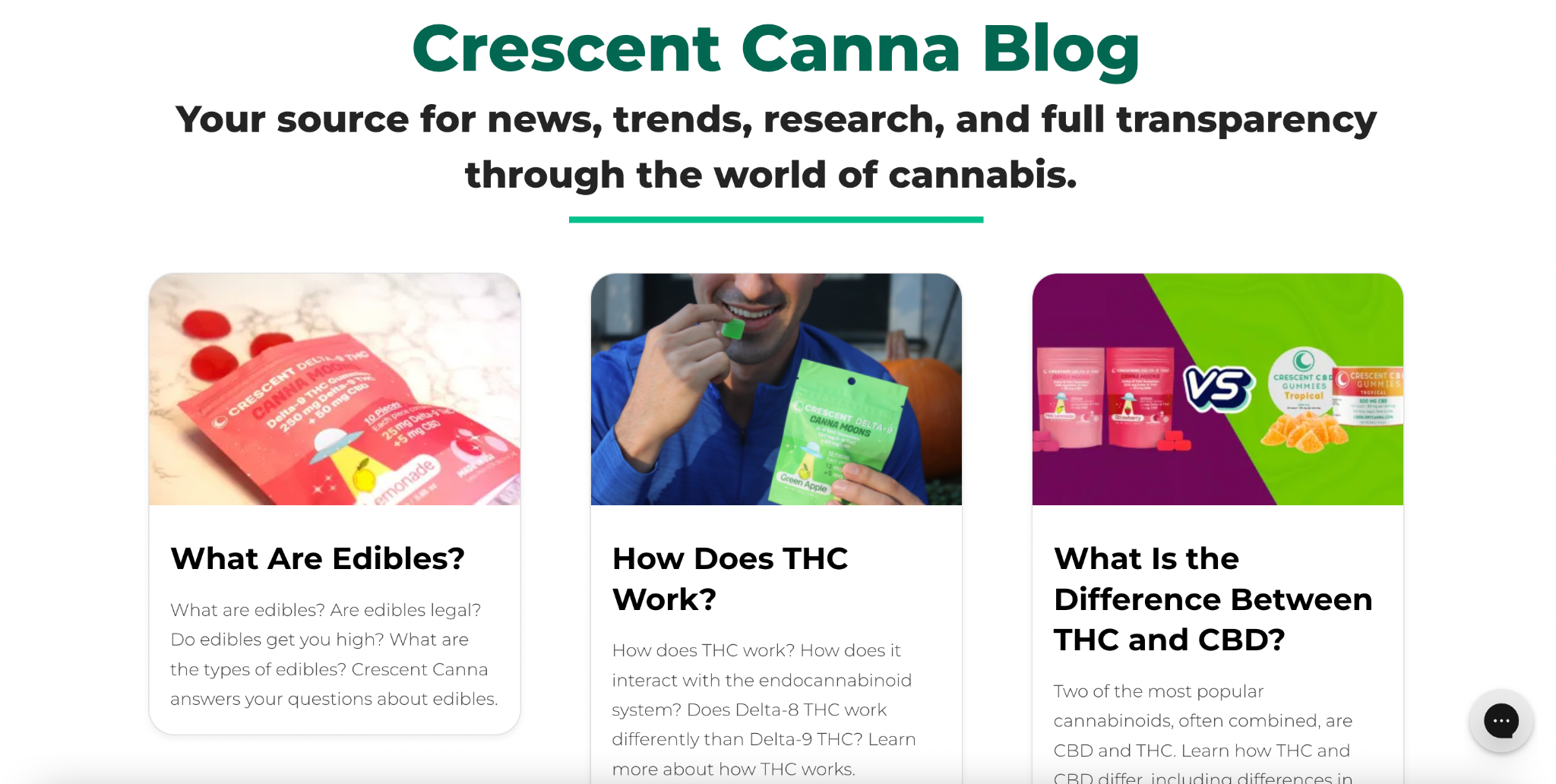 For instance, their most recent posts answer a wide range of common questions, such as "what are edibles?", "how does THC work?", and "what is the difference between THC and CBD?". These are likely queries that the company gets a lot from its customers, so answering them directly on their website is a great idea.
Not only is this going to be helpful for the business's customer service team, but these resources can also serve as great marketing tools. For instance, they could be shared on social media on a regular basis to help the company reach a wider audience, or it could help more people to discover the brand through the Google search results if they're doing their own research online. Creating content for your website will have a wide range of benefits, and it's well worth investing in.
On the other hand, Zest Lighting is an online boutique that offers a wide range of stylish lighting options, and they focus more on giving their customers inspiration through their blog.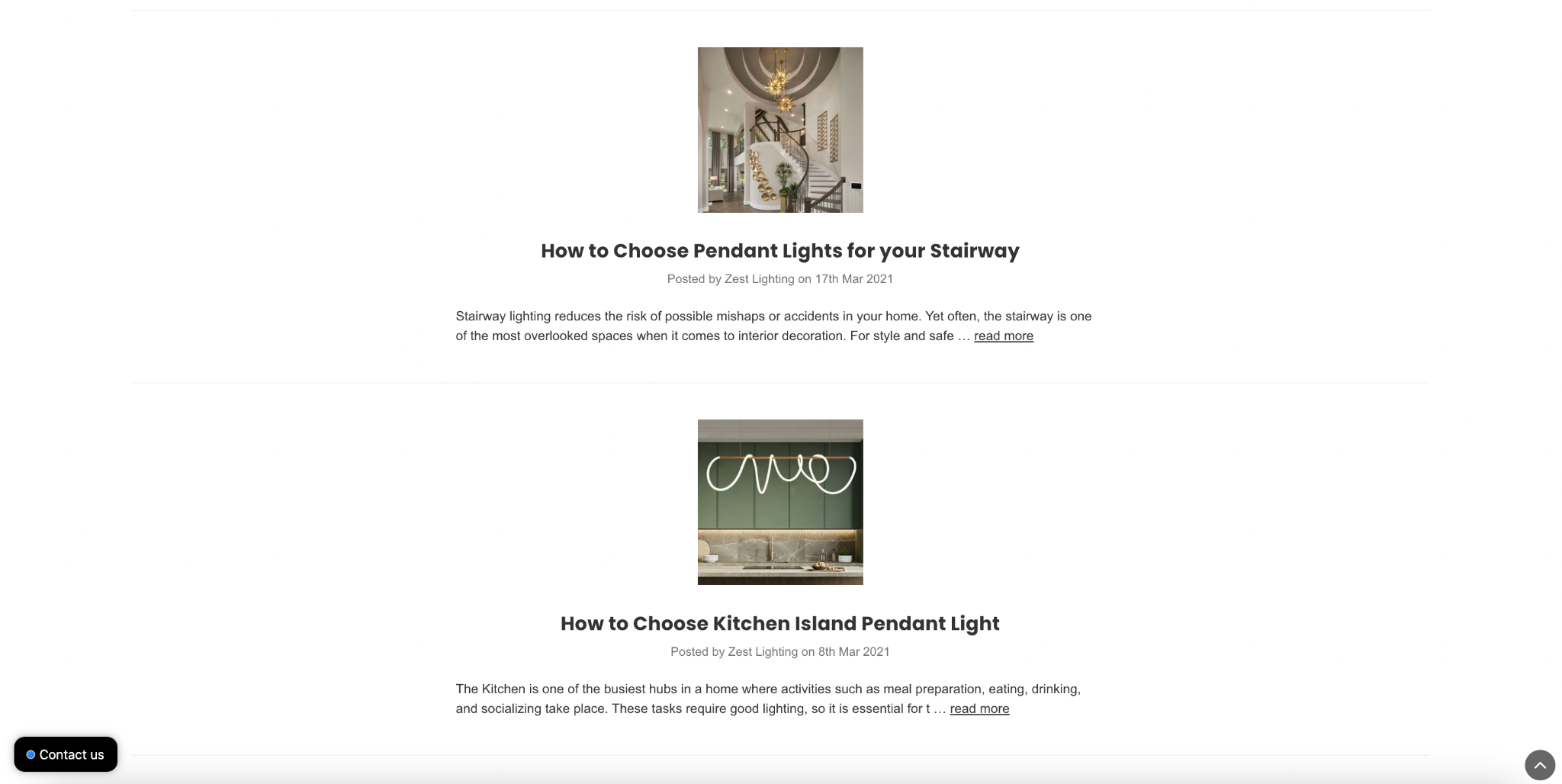 They presumably get a lot of questions from their customers about how to choose the best lighting for a specific room or space in their home. And, this is something that would take customer service staff a lot of time to discuss with clients — especially because there's never going to be a one-size-fits-all approach.
So, instead of spending hours addressing these queries every day, they've created guides that outline how to make these decisions based on factors such as your personal style and what kind of ambience you prefer.
Not only will this limit preliminary queries from people looking to make a purchase, but it's also likely to reduce the number of complaints and returns the company has to deal with, as people will generally end up making better decisions about their lighting to begin with. Again, this will save the business's customer service team time and free them up to handle more unique and complicated problems.
Finally, Venture Harbour is a boot-strapped venture studio that focuses heavily on growth marketing, which means they're likely to receive a lot of requests for advice in this area. So, they've created a wide range of guides that allow those who might get in touch to help themselves.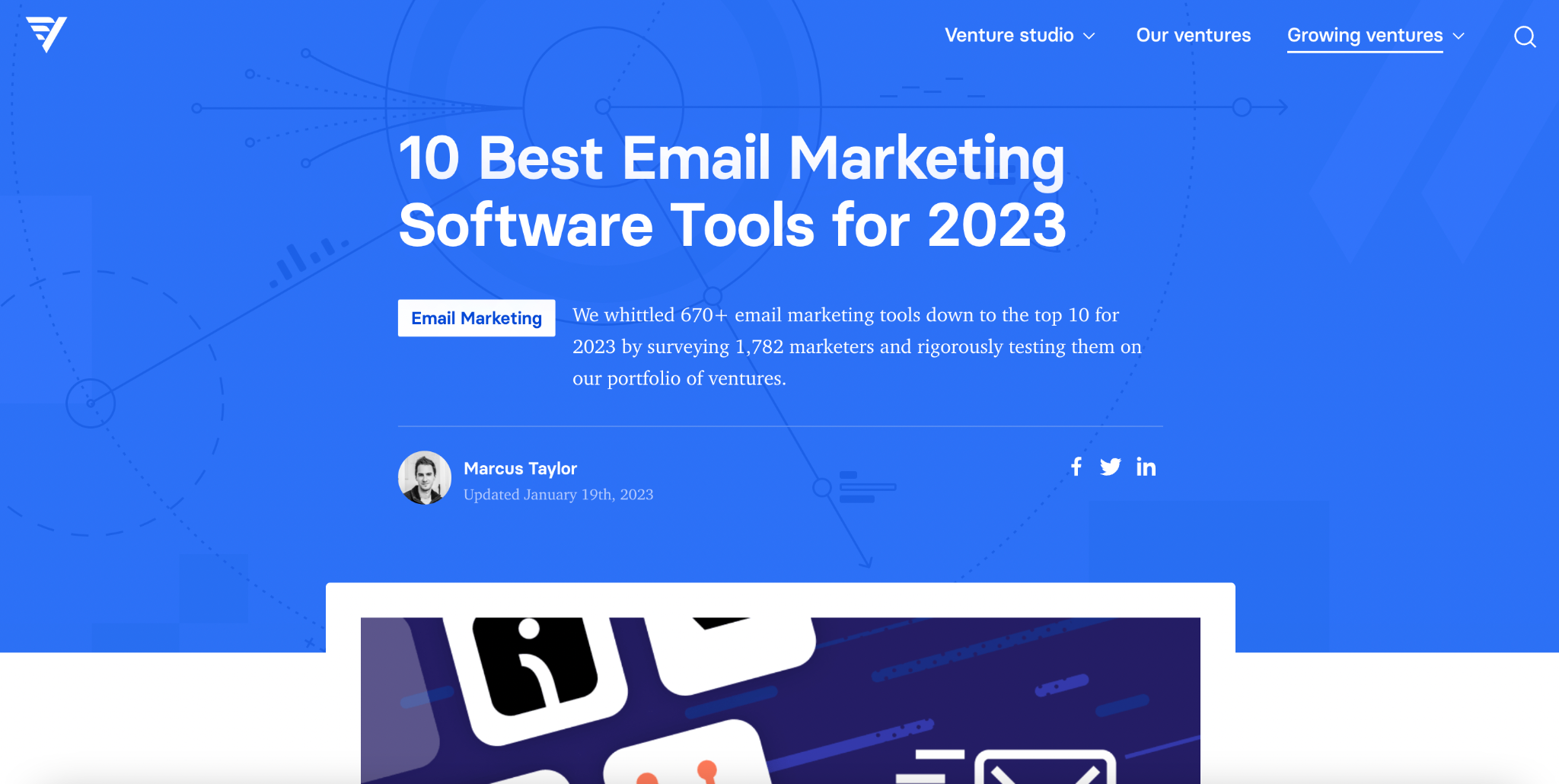 For example, they have a very comprehensive guide to the best email marketing software options out there, and how to choose the right one for your company. This is a topic their target audience is sure to be interested in and — perhaps most importantly — have a lot of questions about. So, by publishing this resource on their website, they're limiting the need for people to reach out and ask about the subject.
You should think about what kinds of guides like this your ideal customers might be interested in. How can you truly help them out, while reducing the need for them to get in touch with you for more information? This way, you'll provide them with real value while freeing up your customer service team to focus on more pressing matters.
Keep comprehensive records of previous customer communications
Customers will get frustrated if they feel like they always have to repeat themselves to your customer service staff. Plus, if this is required, it will mean that it takes far longer for queries to be addressed. As a result, it's vital that you keep clear and comprehensive records of all your customer communications.
This will help your workers to understand the queries or issues clients have had in the past, help them to get a grasp on things much quicker, and ensure they have all of the information they need to help people as efficiently and effectively as possible.
Plus, it will mean that you can easily pass customers between your employees when possible without creating a difficult experience for everyone involved. A great customer relationship management tool can be great for this, as it will allow you to save all of the relevant information about any of your clients in one place. And, with a click of a button, anyone on your team will be able to access this. It can save everyone a great deal of time and trouble, which is exactly what we're trying to achieve here!
Share customer feedback on your website
Customer reviews and testimonials can provide a lot of additional context for future clients, as well as improve your reputation online. For instance, clothing reviews might note whether a particular piece is true to size or the colour is as pictured. Or, a tool review might explain what types of tasks the equipment is suitable for. This means it's a great idea to add reviews to your product or service pages. It will ensure that your customers can just scroll through your website to get an idea of the experiences others have had with your business, and they won't need to reach out to your customer service team for more information about this.
To collect reviews from your customers, you simply need to ask. Consider sending out emails to people who have bought your products or services and ask if they would be willing to leave a review, perhaps in exchange for a discount as an incentive. Then, display them on the most relevant pages of your website to ensure that they are seen by the right people.
Let's take a look at how one particular business does a great job of displaying customer reviews on its website for great results.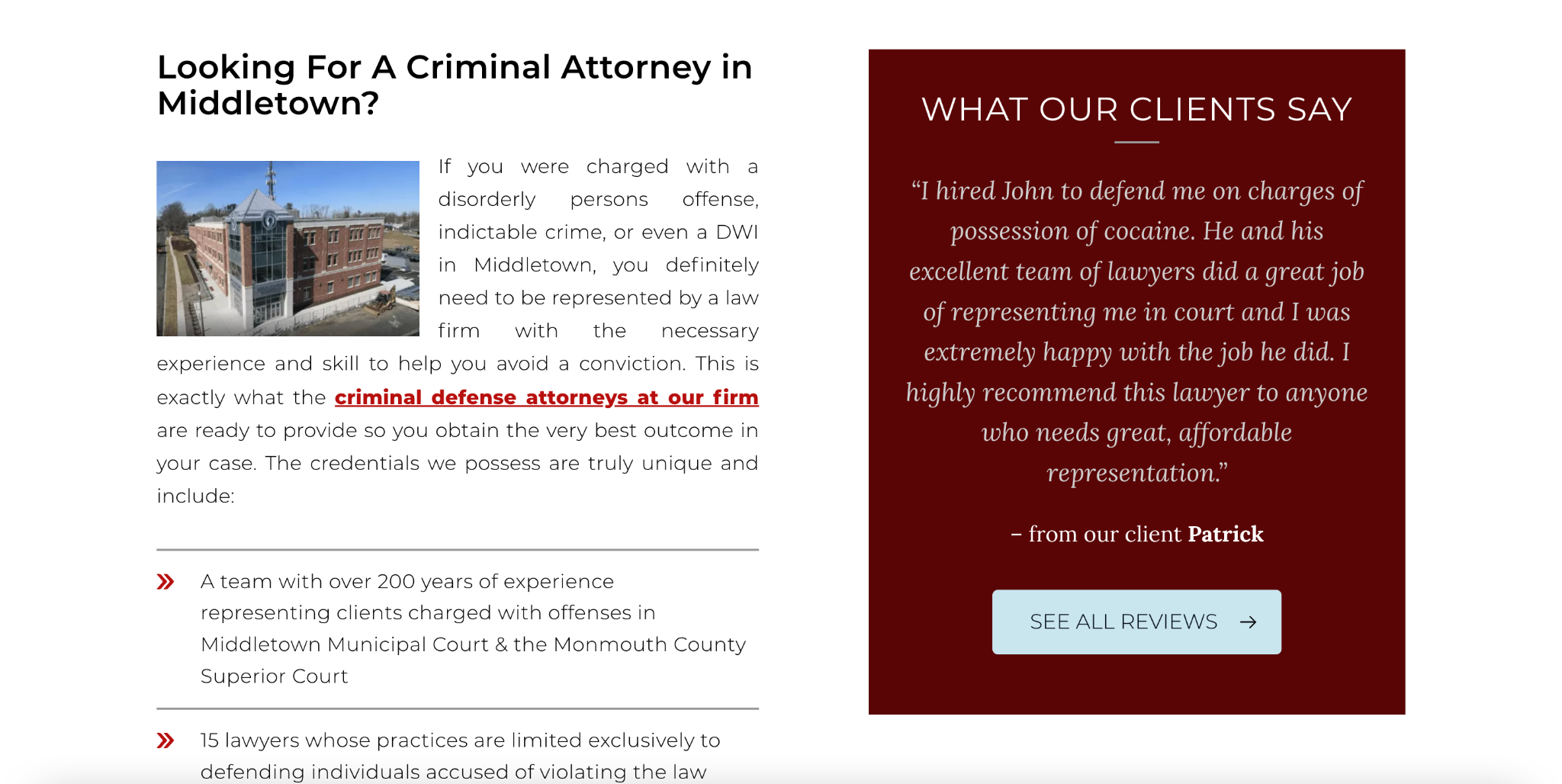 Marshall Criminal Defense & DWI Lawyers specialises in criminal defense cases. And, they ensure it's clear what they do by displaying detailed client testimonials on the most prominent pages of their website.
For instance, on their Middletown NJ Criminal Lawyer service page, they have shared the experience of their client, Patrick, who talks about who exactly he hired, what his charges were, and how he felt about the company's services.
This makes it clear to prospective clients what kinds of cases the company can handle, possibly who they can expect to be helped by, and what the experience is going to be like. This leaves much less room for doubt when someone looking for a lawyer lands on this website, which is also likely to lead to fewer questions for the business's customer service team. Clients will feel more confident about getting in touch, outlining their situation, and getting things moving.
This is an approach most types of companies will be able to take, so it's well worth considering whether you should start to display written customer reviews on your website if you haven't already.
Invest in automation where possible
If you get a lot of the same queries from your customers, you might be able to automate a lot of different elements of your customer service. For example, you could offer a live chatbot on your website or social media platforms that provide links to helpful information or automatically respond to certain inquiries.
Just make sure that, if you decide to automate some of your customer service elements, you set them up so that, if a customer isn't satisfied with your automated systems, they'll be referred to a member of your team. This will ensure that they're left happy and get their question answered or their problem solved!
Summary
Customer satisfaction is very important to running a successful business. And, in order to keep your customers happy, you need to work hard to ensure that your customer service team feels supported! In this article, we outlined how you can make your team's jobs easier with automated customer service elements, question-based content, and more.
Start asking your teams how you could help improve their work processes, then make the necessary changes! Everyone will benefit.
–
Author bio & headshot:
Adam Steele has been writing about digital marketing and SEO for 11 years. He's consulted for businesses small and large, including several of the largest companies in the world. If you liked this post, follow him on Twitter and LinkedIn for more like it.