How to Use Trending Hashtags for Better Marketing on Instagram
It takes a genius to invent the hashtag as a perfect means to categorise content in social media. It takes a super-patient person to use this blessing to the full because searching good hashtags for Instagram posts is a lot of work. Another way to employ the potential of this simple, yet powerful content labeling technique is to entrust hashtag generating to the tireless AI-based tool.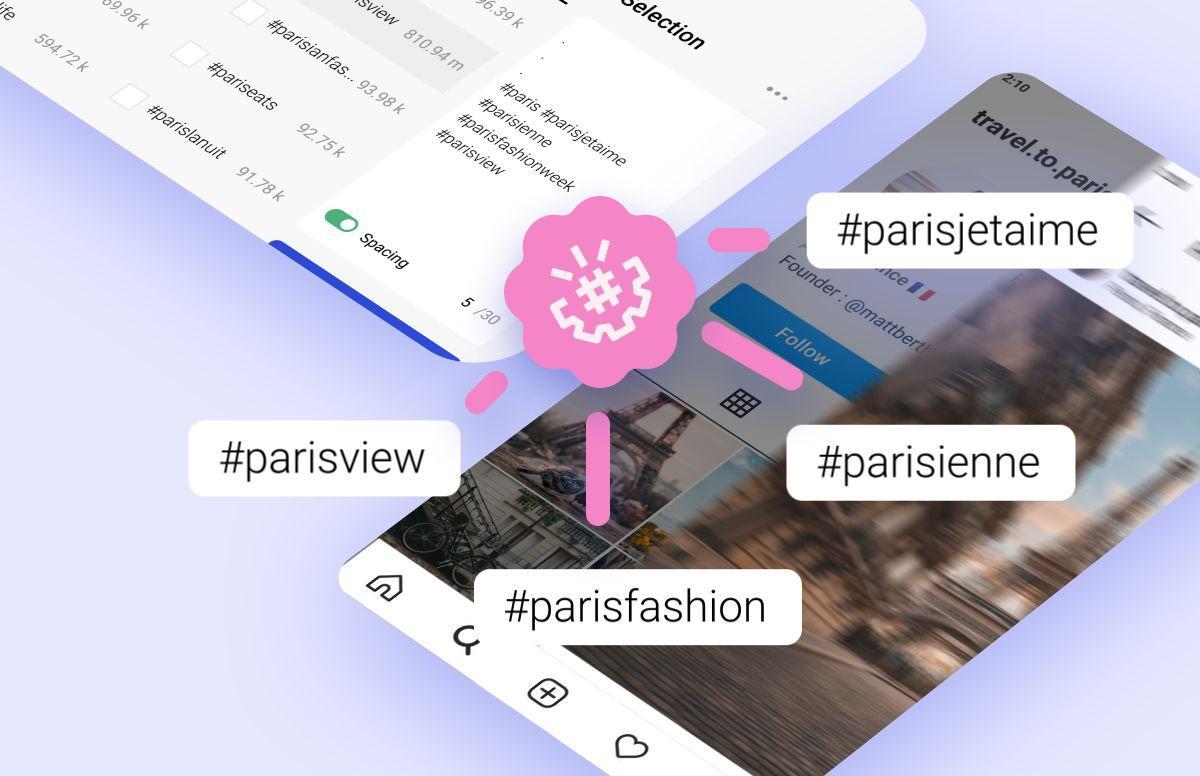 Why is Using Hashtags on Instagram So Important?
Invented to facilitate grouping and searching content on a specific topic, hashtags have become one of the most efficient ways of free Instagram promotion. Instagram hashtags help businesses and potential customers meet each other. Users add popular Instagram hashtags to their captions so that others can see photos and posts on the same topic when they search by hashtag.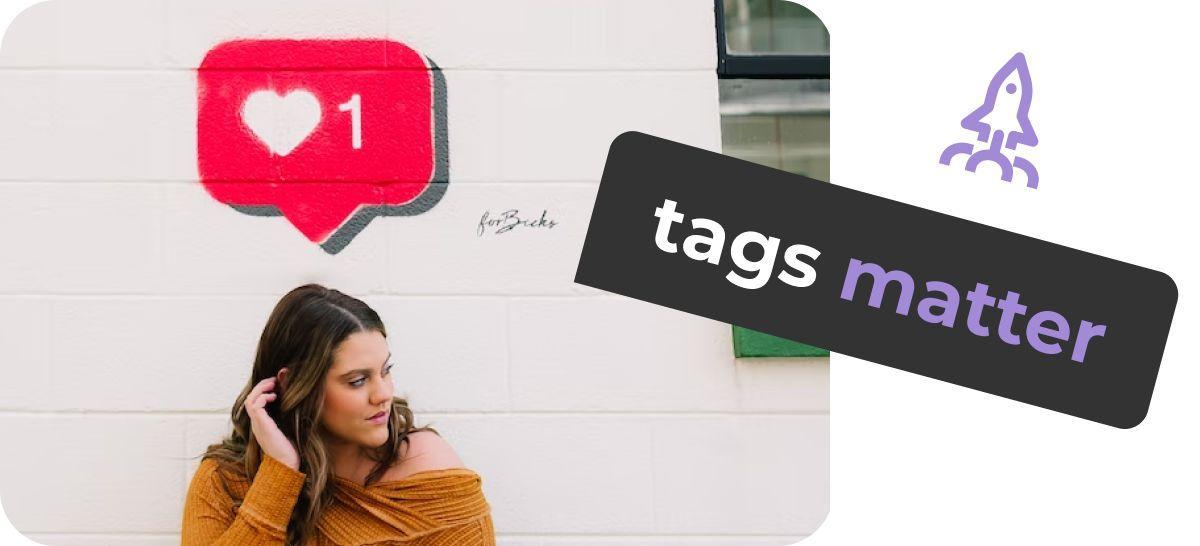 Instagram hashtags can be general that are used by everybody and niche that relate to specific products, services, or campaigns. Whichever you use, you make your posts more noticeable in the ocean of similar content.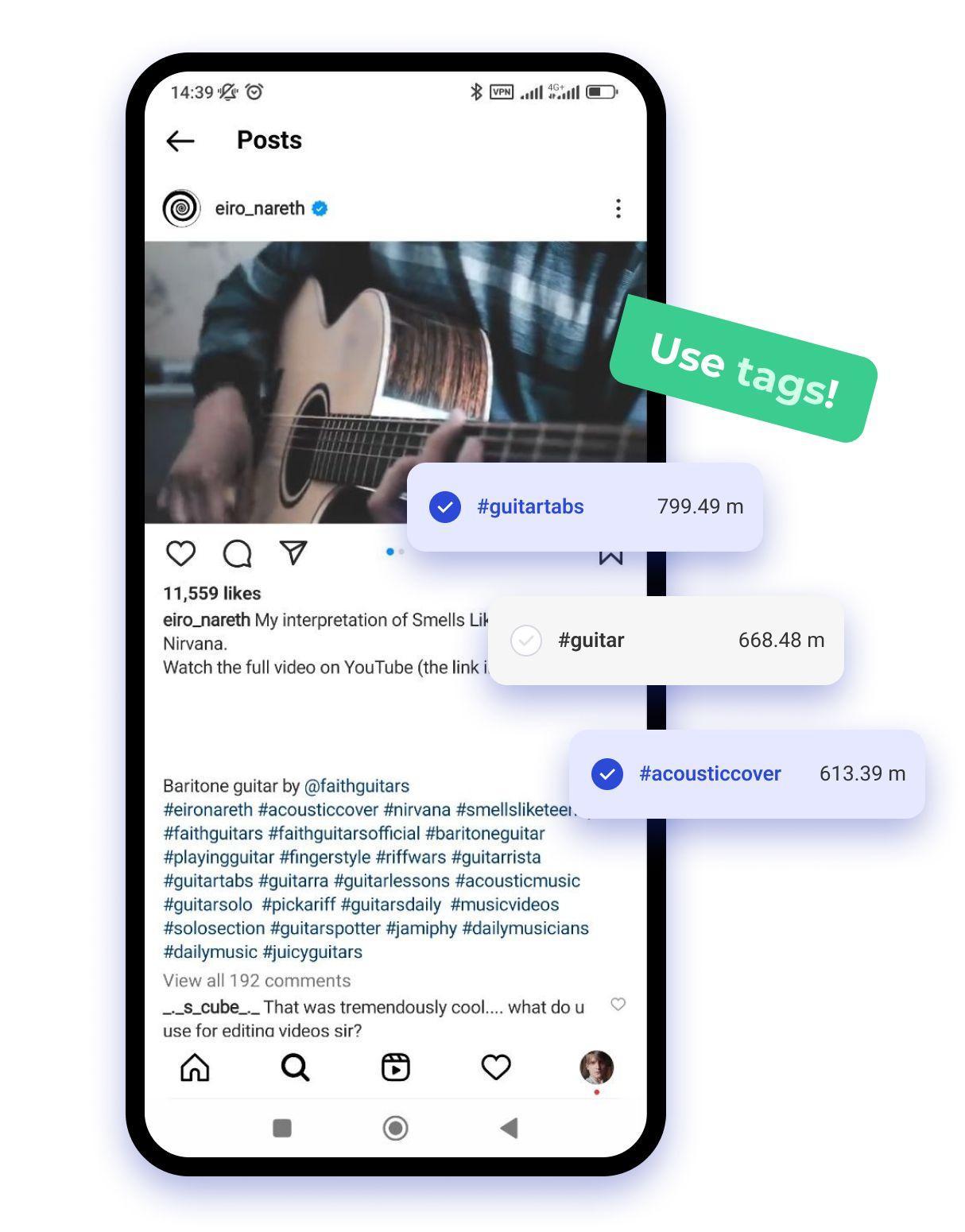 You may want to know how many hashtags you should add to your Instagram posts or Reels and where to put them. Just pick a couple of good hashtags relevant to the subject of your account, another two or three indicating your location, and five to seven relating to the post. Hashtags can be added at the end of your caption, they can be used as meaningful words nicely interwoven in the text or grouped in the first comment to your post.
How Do I Find Trending Hashtags for Instagram?
Now that you're convinced that using hashtags is a must, you're probably wondering how to find the best hashtags for Instagram. To find trending Instagram hashtags, use the platform's search function. Type in a keyword that you think is relevant to your post and go to the Tags tab. You'll see a list of hashtags and the count of posts with these hashtags. Find suitable ones that are not extremely popular — say, with a usage of 50K and less.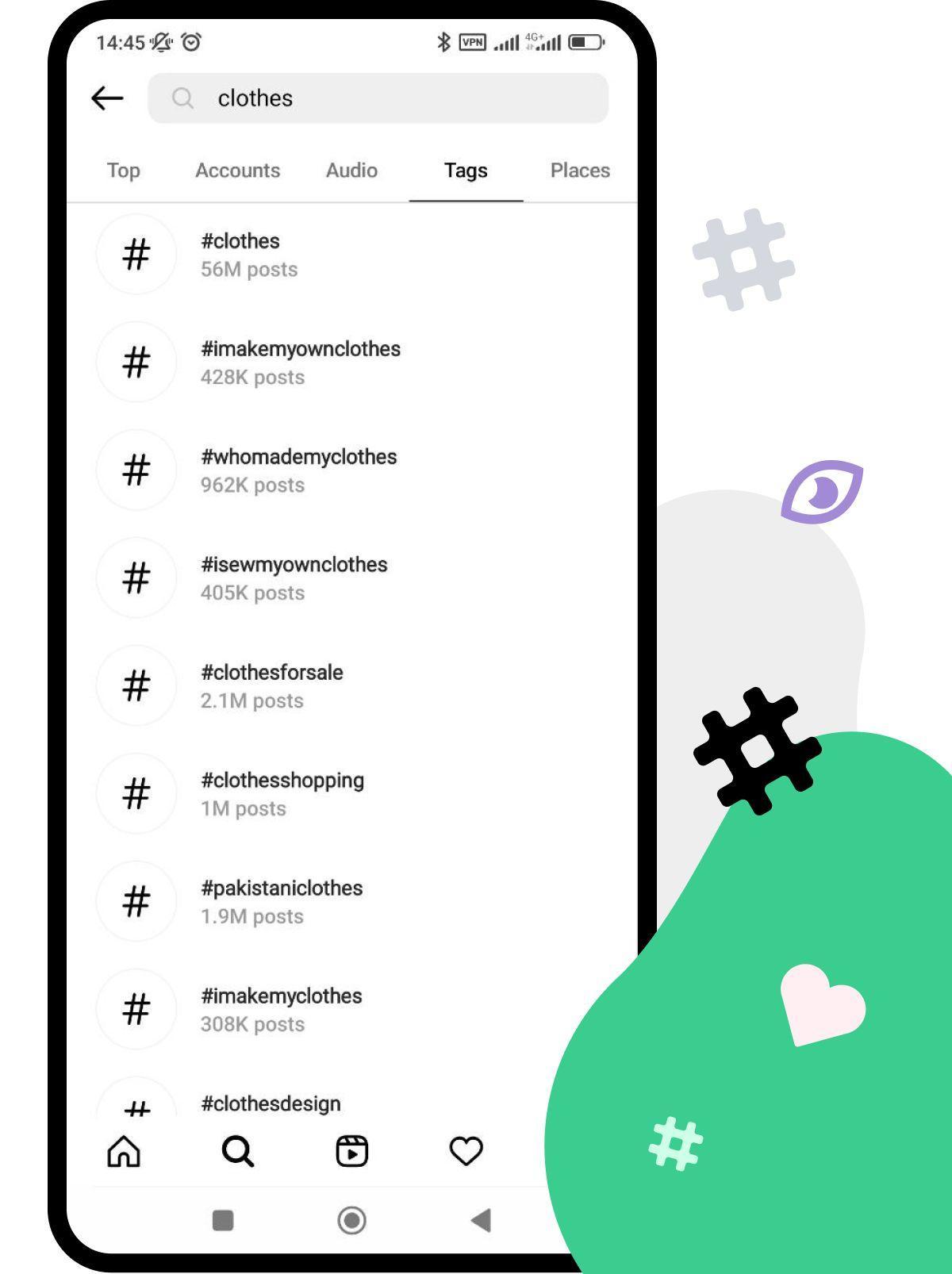 Check out what hashtags your competitors from the same niche or industry use. Borrow their ideas to capture the attention of your potential followers.
What are the Most Popular Hashtags for 2023?
To answer this, we need to know what hashtags are trending right now on Instagram. We've been closely following what hashtags our hashtag generator users copied most often in 2022. Here is Inflact's list of 30 top hashtags on Instagram:
#photography
#photooftheday
#nature
#travelphoto
#instagram
#love
#travel
#traveltheworld
#fashion
#foodphotography
#picoftheday
#art
#traveler
#motivationalquotes
#travelphotography
#traveller
#travelingram
#traveladdict
#travelblog
#fashionphotography
#traveldiaries
#travels
#lifestyle
#motivation
#travellife
#igtravel
#travelholic
#digitalmarketing
#instatraveling
#travelawesome
Conclusion
People often use Instagram's search option when they are looking for specific content by hashtag. If you choose the right hashtags for your posts, they will draw your target audience in. Your account will have a larger reach and, if you publish quality content, gain a bigger following.