Content creation is the heart of any digital content marketing agency . Statistics reveal 91% of B2B marketers use content marketing to reach customers, and 86% of B2C marketers think it is an essential strategy for growth.
The reason for this isn't far-fetched. First, content marketing allows businesses to provide immense value for their audience online. Then, it projects them as an authority in their field and enables them to connect and build meaningful relationships.
However, creating a valuable content strategy isn't the most effortless activity. Instead, it involves detailed planning and execution to develop a process that works. Thankfully, some tools help simplify this activity, making strategies less cumbersome and generating better results.
This article covers the top five content marketing tools every strategist can adopt to facilitate their processes in 2022.
Best 5 software every content strategist must use in 2022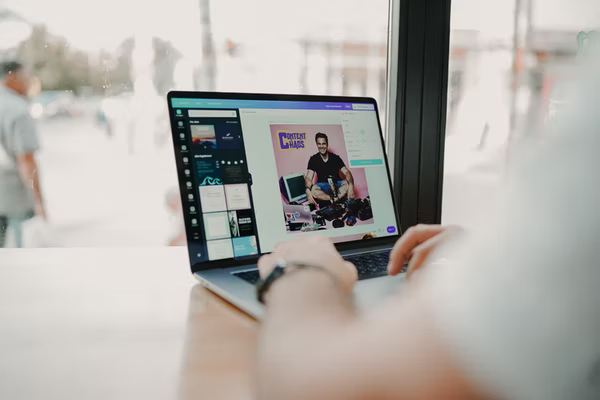 Adopting the right tools is the solution to a faster, easier content marketing strategy. Below are the best five content marketing software to use in 2022.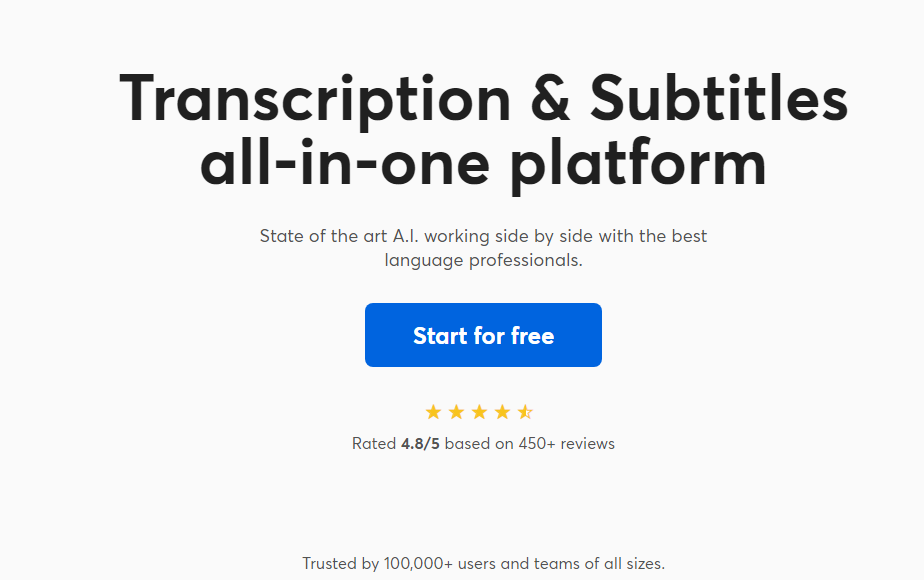 About 15% of the world's population has some disability, making it a significant challenge for content strategists trying to reach everyone. Thankfully, transcribing software helps breach the gap. For instance, if you struggle to convert audio to text for better accessibility, use the HappyScribe MP3 to text converter.
This software makes transcribing easier and faster as you won't have to spend time converting audio to text manually. It automatically turns your MP3 into written formats in minutes. So, if you are looking for ways to boost productivity and get better accurate results with transcription, HappyScribe audio to text converter is a top pick.
A significant highlight of using this tool is that it transcribes different languages to suit various audiences' needs. For example, it converts MP3 in Portuguese, Italian, German, and Polish to text. This enables you to expand your content reach and connect with more people across regions and languages.
Additionally, it increases shares because it makes your content clickable and easier to distribute. Accommodating different languages also means more people can understand your message, encouraging interaction.
Furthermore, converting Mp3 to text makes content searchable, expanding visibility. For instance, you can insert relevant keywords into the transcription to enable the search engine to crawl blog posts. Also, websites can rank easily on the search engine when users search for related keywords, boosting your SEO.
So, interest audiences with various content formats with HappyScribe. You can remodel posts to several forms by turning articles into social media infographics, turning long-form content into a guide, or categorizing them into different sections for an outstanding email campaign.
HappyScribe skyrockets content marketing by providing new, exciting ways to interest users. It also improves content accessibility to spread your brand's message.
The best part? It's easy to use, as you can transcribe quickly without help. It hastens the transcription activity. So adopt HappyScribe for a better transcription experience in 2022.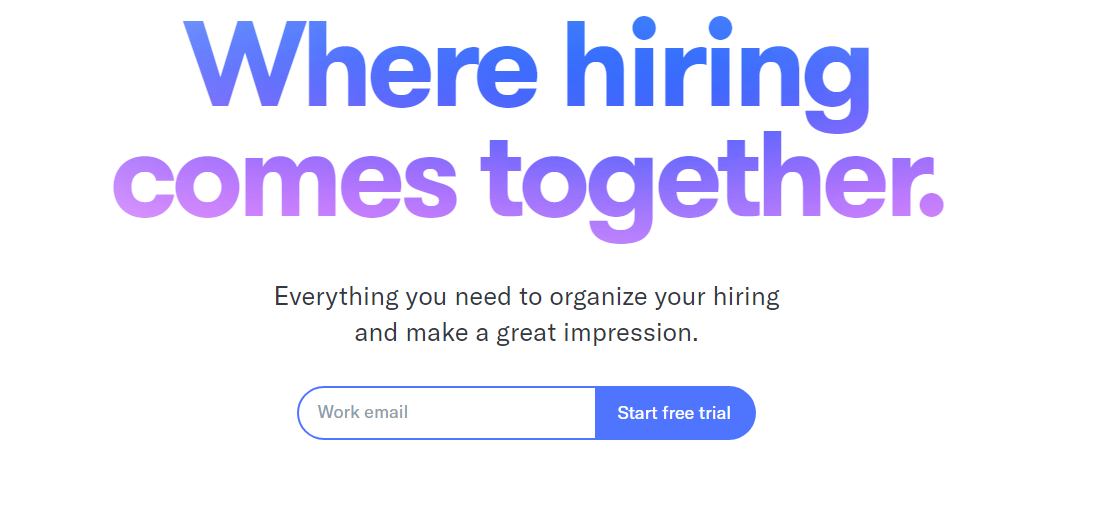 Content marketing consists of different segments. As a strategist, you'll be recruiting experts across these sections to execute a successful content marketing campaign. However, creating the perfect job description that fits your requirements is challenging. It is more so if you have to make several job descriptions to match each role.
Luckily, Homerun's content creator job template makes the responsibility easier. It contains different job description templates, so you can select the most applicable one for a role and tweak it for your purpose. Therefore, you can use this software when hiring a content creator, digital marketer, or designer.
It contains all the details required to attract the best talent. For instance, it provides a section that includes information on the job, candidate, and company. This gives every applicant insight into the business values, so they can assess and see if their values align with yours.
Homerun also gives detailed information about the job's specific requirements, so every candidate can evaluate their qualifications before they apply. This ensures that those applying for a position have the capabilities required, simplifying the recruitment process.
The recruiting software doesn't provide templates for job descriptions only; it offers other features that organize your hiring activity. For example, it helps you collaborate with your staff and get feedback through team notes and enable them to review candidates.
The Homerun software provides accurate, easy-to-understand insights that help measure the recruiting progress to improve where necessary. In addition, it enhances a seamless communication flow through to-dos, reminders, and notifications. So, if you want to improve your hiring process through structure, collaboration, and ease, the Homerun hiring tool is an excellent choice.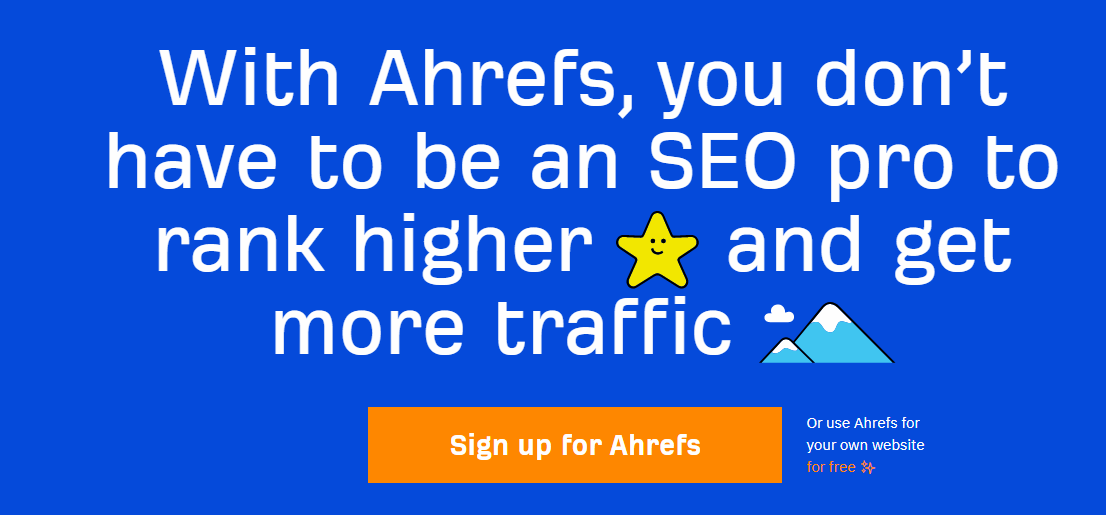 Search Engine Optimization (SEO) is one of the most profound ways to get the best results from your content marketing efforts. Over 90% of online searches are from Google, but only 5% of users go beyond the first Google results page.
Increasing your search engine rankings is crucial to gaining traffic and succeeding online. So, for this reason, acquiring a data-driven tool like Ahrefs is vital to improving your search engine optimization.
Ahrefs is a comprehensive SEO toolset many content strategists rely on for increased website rankings, competitor analysis, and keyword research. It provides the resources needed to track a website's performance, conduct website audits, discover what content is performing well, and analyze users' activity to identify challenges.
With detailed website analytics, you know what's preventing the website from ranking and the solution. Also, you can measure content quality to check low word count, duplicate pages, broken images and analyze the website's speed for a more accessible readership.
Ahrefs also analyzes competitors through its site explorer feature. It conducts organic traffic research to see what keywords competitors are ranking for and what pages receive the most traffic.
Analyze backlinks, see what websites link to competitors' websites, and evaluate their effectiveness. You can also find out if your rivals perform paid searches and the result. The software identifies competitors' strengths and weaknesses to improve your strategy by performing competitive analysis.
Also, with an in-depth evaluation, you discover the gaps competitors are missing and fill them. This keeps you a step ahead of them, allowing you to stand out and thrive in the industry.
Ahrefs provides you with all you need to enhance your content marketing strategy. With the content explorer feature, it's easy to conduct extensive research on several web pages and gain insights into the industry's top-performing content. Then introduce these topics to your plan to create information relevant to the audience's needs.
Furthermore, its rank tracker measures website position on the search engine rankings. It provides accurate insights, shows the topics your website is ranking for and the number of clicks from organic search.
The Ahrefs tool is the all-in-one software for all the support required to succeed with SEO. So, introduce the software into your content strategy for exceptional outcomes.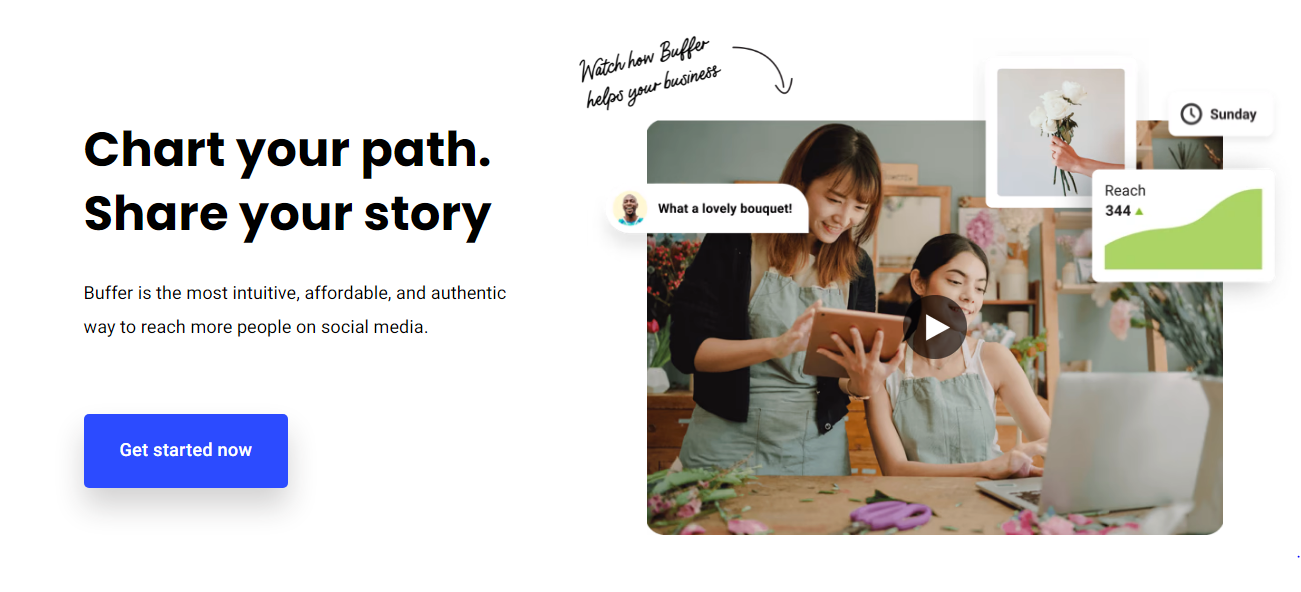 73% of consumers say a brand's social media presence influenced them to make a purchase, proving that social platforms are critical to sales. However, maintaining a sustainable social media presence is cumbersome because it requires several activities.
For example, you have to create, publish, engage and analyze content consistently to achieve expected results. Buffer is a social media tool that handles these processes so that you can invest time and effort into other aspects of your job.
The tool helps manage multiple accounts on several platforms, organize and schedule posts, respond to messages quickly, etc. As a result, Buffer saves time spent on social media while acquiring astounding results.
You don't have to be available to post because the scheduling feature publishes posts automatically. Also, it organizes chats so that important messages come first, enabling you to prioritize.
As a comprehensive software, Buffer is intuitive and easy to use. It simplifies all processes with a straightforward interface that guides you to take the right actions. So, if you are looking to have successful social media marketing with less time and effort, try this tool.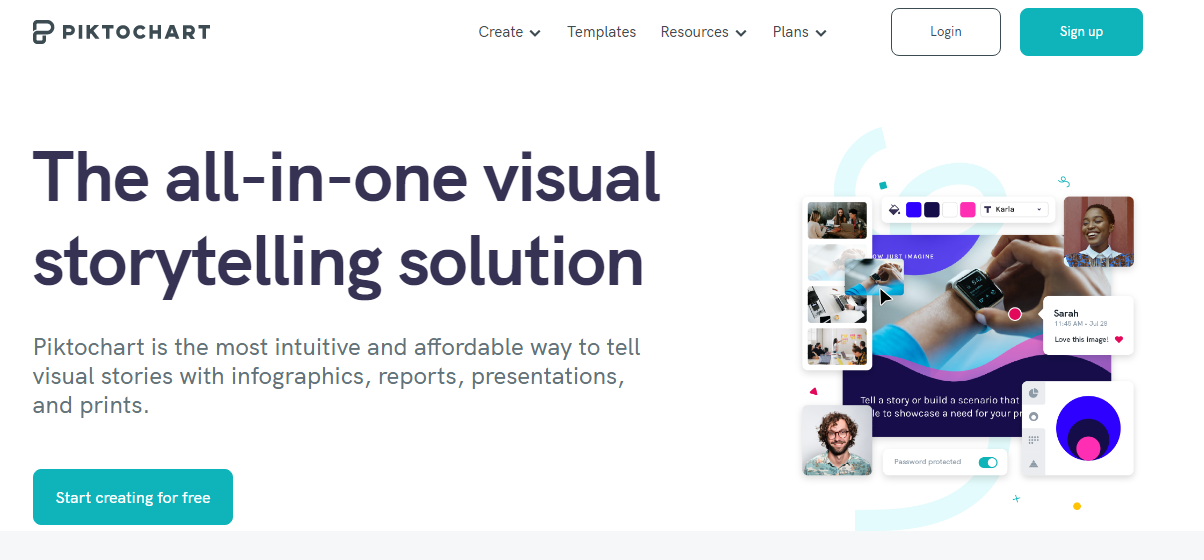 People love visual storytelling; 40% of users respond better to visuals than plain text, and 44% of customers are more likely to interact with businesses if they post pictures. Visuals are descriptive and engaging, so users connect better with them.
As a result, you increase posts' interactions and acquire higher impacts when you create relatable images. An excellent tool to help with this is Piktochart.
Piktochart is a simple-to-use graphic marker for creating professional images. It breaks boring concepts into interesting bits with pictures and hooks your audience from start to finish.
The tool offers several templates to pick from, so you don't have to start designs from scratch unless you want to. This facilitates processes, enabling you to create intriguing images in moments.
You can also customize graphics to infuse brand identity, allowing you to use your fonts, color, and logo to distinguish your content from other posts online. Therefore, adopt the PiktoChart visual tool to elevate your designs.
Conclusion

Content marketing software is essential to every promotion effort. This article discussed the best five tools to simplify processes in 2022. Try HappyScribe, Homerun, Ahrefs, Buffer, and Piktochart.
Author Bio:

Lydia Iseh is a writer with years of experience in writing SEO content that provides value to the reader. As someone who believes in the power of SEO to transform businesses, she enjoys being part of the process that helps websites rank high on search engines.