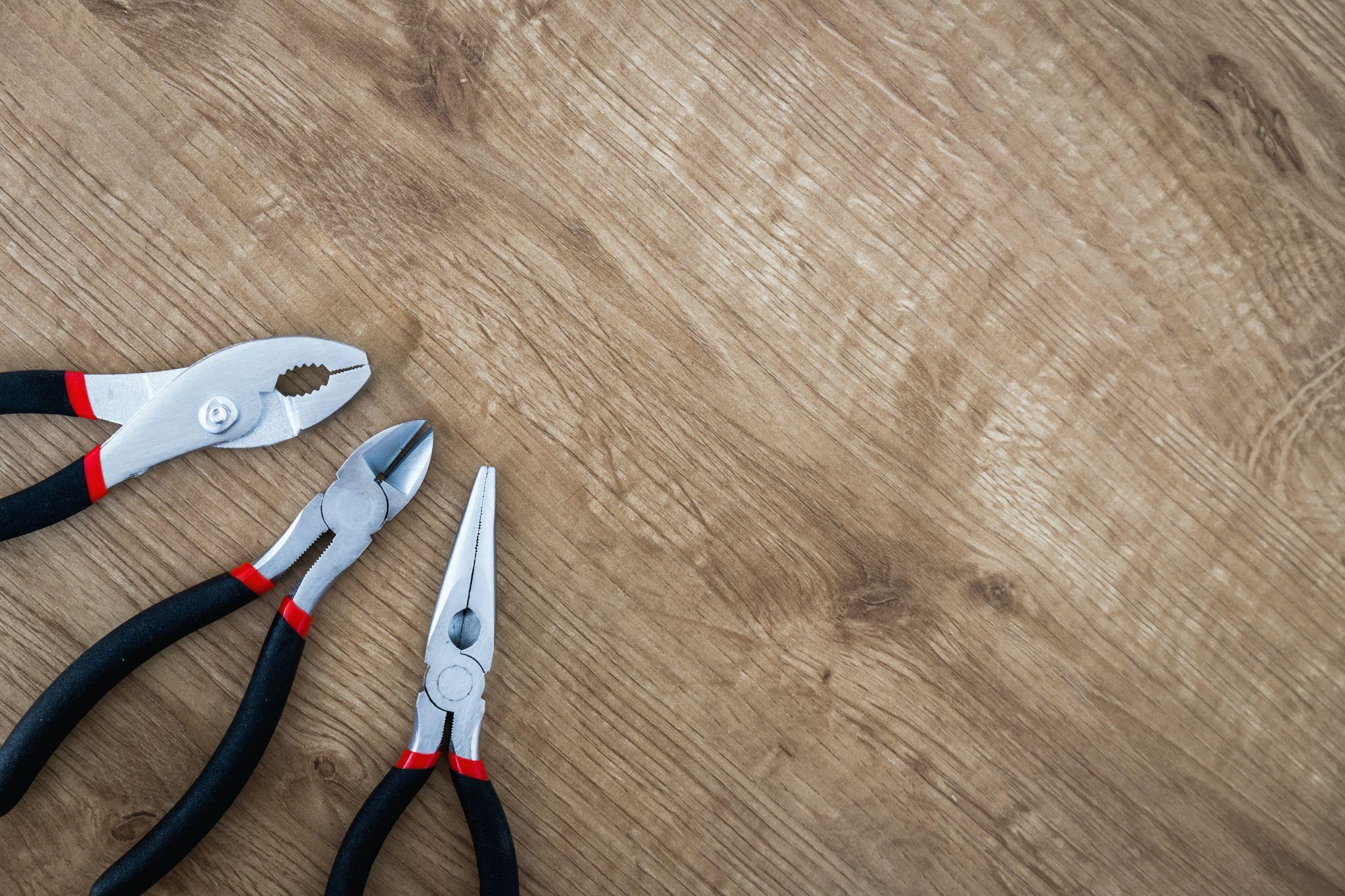 It is no news that your business progress indicates how efficient your work processes are. If your growth is slow, you may need to look closely at your business processes. As important as this factor is, it is shocking that only 4% of companies track and manage their processes. The reason for this low percentage is unclear. However, what is clear is that if companies knew tools that could make their work processes smoother, they would pay more attention.
Business processes have evolved over the years. More advanced techniques and technology are phasing out traditional methods. How does your business take advantage of these modern methods and improve its processes as the new year approaches? This question is answered in this article. Read on.
6 tools that can improve your business processes in 2023
Efficient work processes do not just happen. You must put in the work. The first step is finding business management tools most suitable for your work processes. This step is essential as choosing a random tool just because it's popular or trending might set you back instead of moving you forward. Here are selected tools that have been tested and proven to enhance your business processes.
Enterprise Resource Planning (ERP) software
This software helps companies to manage everyday business tasks like project management, accounting, supply chain operations, sales, marketing, finance and procurement. This is especially good for you if you're in the e-commerce industry. With an ERP ecommerce integration, your website becomes better managed and well organized with a streamlined order process.
A comprehensive ERP suite comes with enterprise performance management, a software that handles planning, predictions, budgeting and reporting of a business's financial results. The advantages of using an ERP include having a single source of information, smooth communication among departments and instantaneous data reporting.
The data collection process from multiple sources by ERP removes data duplication, providing data integrity. In a nutshell, ERP software helps your company to execute resource planning by harmonizing the necessary processes for running the business.
Sana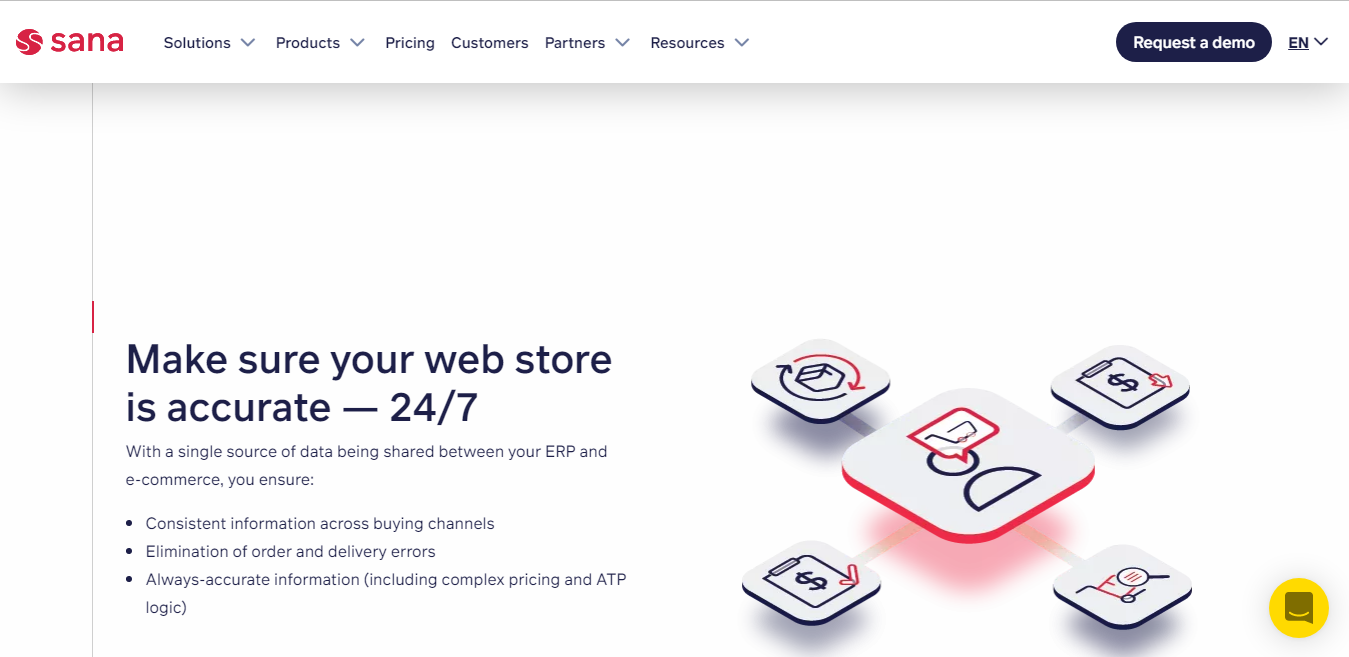 Sana commercial cloud is an example of a tool that helps you integrate ERP with your e-Commerce platform. It helps you sell online successfully without trading off business relations. With Sana, you can generate one source of truth for all your data and eradicate system silos and irrelevant complications. There is constant information across buying channels when you share one data source between your e-Commerce website and ERP.
Optical Character Recognition (OCR) software
OCR software is a technology that helps you identify text inside images like pictures and scanned documents. For example, if you have an image file with text, you cannot edit the text in it due to the format. However, you can convert that image virtually into a machine-readable text mode with OCR.
Optical character recognition is important for business processes because many business workflows have to do with documents like scanned legal agreements, contracts, invoices and so on. Extracting data from these image documents is manually done and time-consuming and energy-consuming. OCR makes this process easier with its conversion features. The images are converted into a machine-readable text format and the text can be extracted electronically. This saves tons of time and effort in data entry and makes the whole process seamless.
OCRSpace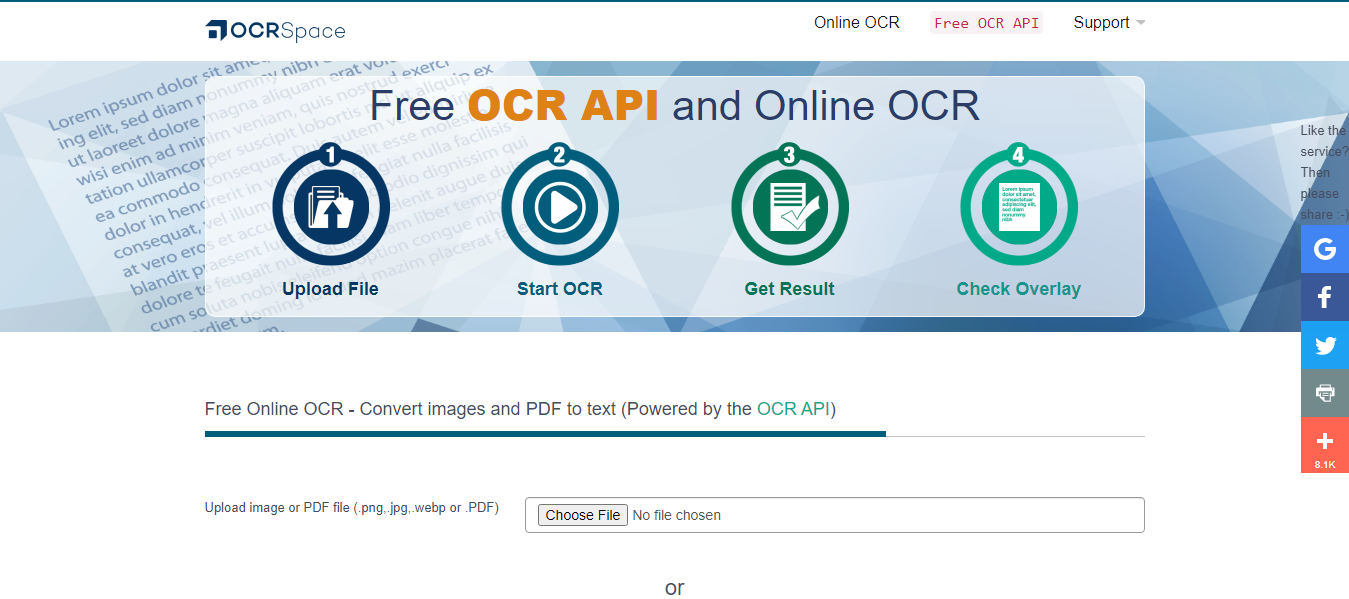 OCRSpace is an example of an OCR tool. It has a free online tool to help you scan and convert your documents into machine-readable text format. This works if you don't have many documents to convert. If you're converting a document with many pages and many columns, consider using the PDF OCR. However, your document must not be heavier than 5MB. The paid version lets you convert heavier documents with more pages.
Online booking software
If you do a lot of corporate travels in your company, this is an investment you would wish you'd made earlier. One activity that takes lots of time in a corporate environment is making arrangements for business travel. Some organizations even have an employee whose main job is to arrange corporate travel. Online booking tools make this process simpler. With a few clicks, all travel plans are done and dusted, thanks to online booking apps.
Online booking tools dramatically reduce your admin's workload and effectively utilize time. It also reduces the human error factor. Bottlenecks that may accompany bookings done via phone calls are eliminated with these apps.
TravelPerk's online booking tool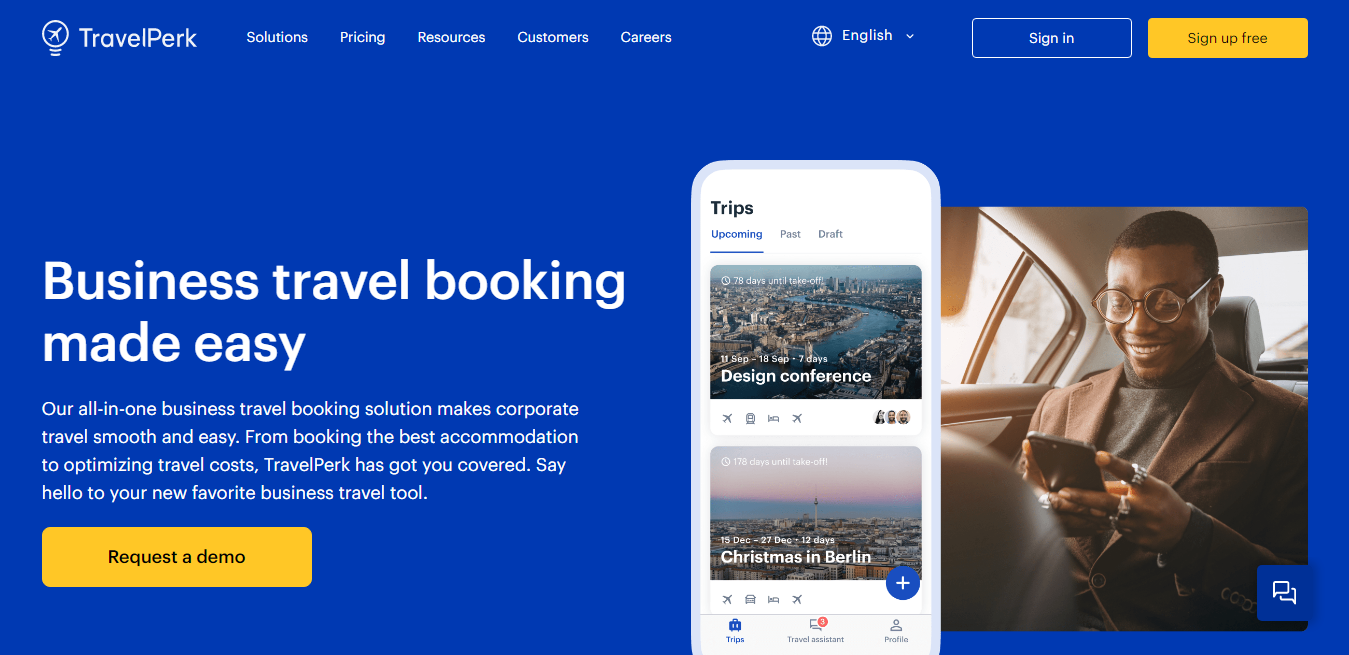 TravelPerk's online booking tool provides an all-in-one corporate travel booking solution that handles your corporate travels seamlessly. With an easy-to-use interface, you can smoothly and quickly make your bookings. In addition, you can choose from their large inventory of travel services and accommodations. What's more, their support team is on call 24/7 with a 15 seconds response time.
Project management software
Project management is a vital aspect of running a business. It involves applying knowledge, skills, experience, methods and processes to accomplish set project goals. The process is often long and tedious when done manually; however, there are now tools that make it very simple and fast.
With best free project management software, you can plan projects, schedule, allocate resources and manage change. It is suitable for project managers and all stakeholders and helps in budget management, cost control, quality management and documentation, collaboration, and communication.
MeisterTask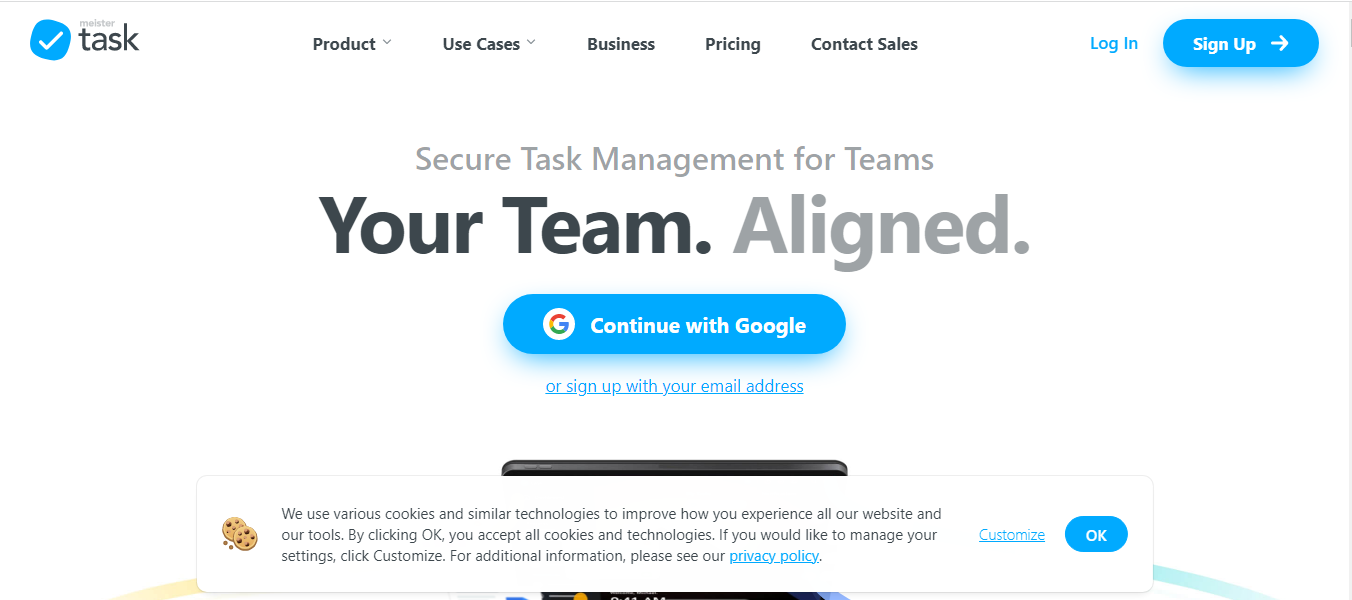 This software is an efficient tool for project management. It comes with a strong Kanban structure that helps to manage projects smoothly. Smart and intuitive, MeisterTask has an appealing interface that gives a great user experience. It has features like watching, tags, scheduling and mentioning that make communicating and collaborating easy. MeisterTask also has a personal board where users can pin and organize tasks from any project.
Customer Relationship Management (CRM) software
Customers are the reason a business thrives. Thus, any business that wants to be successful must prioritize its customers. The process of managing customers can be draining, however. Tasks like resolving customer complaints, keeping them updated on the latest products, storing and managing customer data can be daunting when done manually. This is why you need a customer relationship management software.
A CRM helps you with workflow automation, customer service, customization, lead management, third-party integration and provides you with real-time data for analysis. It also manages your social media and email tracking. Paired with marketing tools, they perform wonders.
Salesforce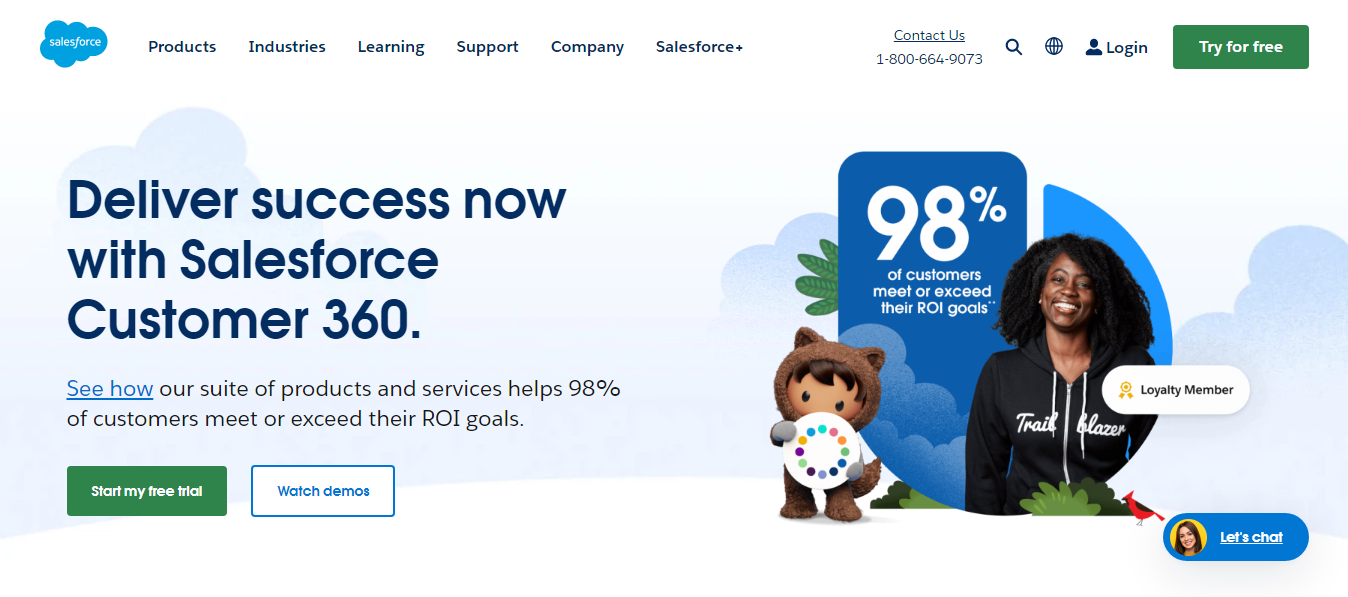 Salesforce is a good example of a CRM software. Their software covers marketing, sales and customer support and is suitable for medium to large companies. With Salesforce, you automate your marketing processes like email and social media campaigns. It also has a self-service resource for customer service and contact data to facilitate customer support. For lead generation and customer retention, Salesforce is your go-to tool.
Cloud-based data management tool
Data storage and management is a big deal for businesses. One mistake in filing can cost the company a fortune. However, the traditional method of shuffling through papers and sharing electronic files via email won't cut it anymore. It doesn't only take too much manpower; it is time-wasting.
Cloud-based data management tools have come to the rescue. These software let you have all your data in a centralized and easily accessible location. Also, you get value-added security control and an audit trail. In addition, your team can collaborate virtually in real-time. These tools further provide:
Built-in product upgrades
Faster query performance
Elasticity
Scalability
Compliance
Oracle enterprise data management suite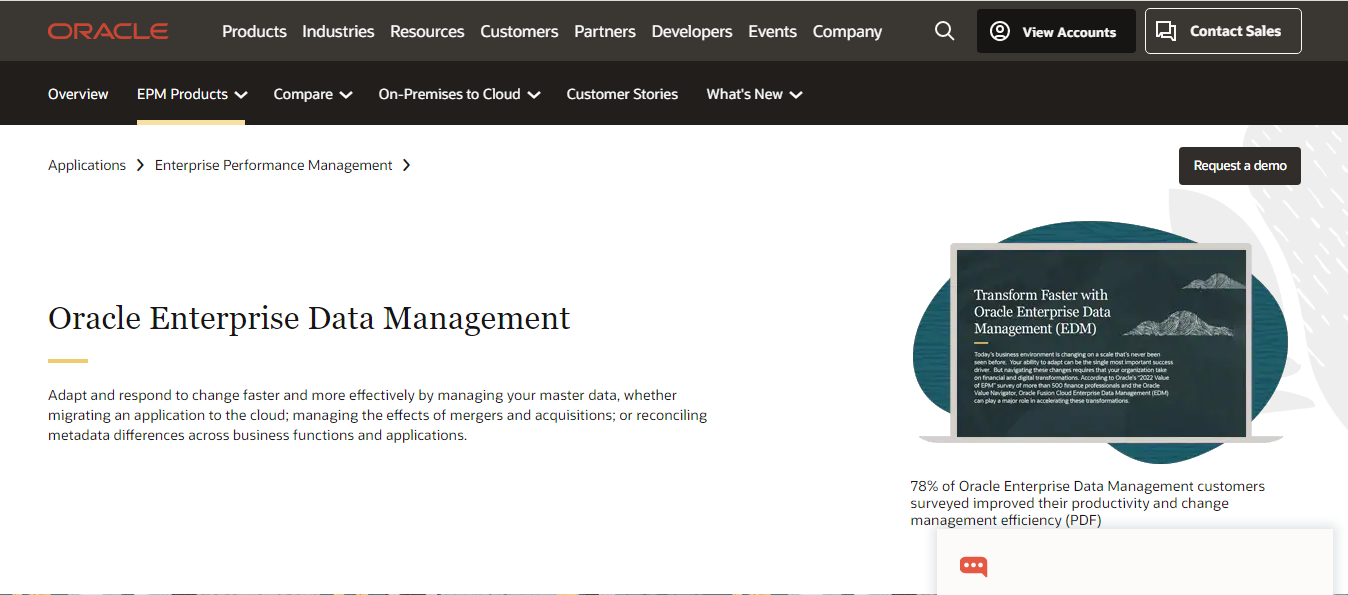 This software comes with a suite of solutions that lets you build, use and coordinate data-driven projects. Oracle provides integrated, constant and authoritative data across the company and shares this information with all analytical and operational applications. With oracle, you're able to control your data and its quality, enhance routine business processes, ensure policy compliance and promote cross-functional collaboration in the company.
Form builder tool 
Even if you don't realize it in daily life, you can actually organize many of your works thanks to forms and finish them quickly. For this reason, it is one of the must-have tools that companies and businesses should use. These tools can be used for many different purposes; for example, to measure satisfaction, to collect feedback, to collect customer data, and to convert leads are just a few of them. 
Moreover, many tools allow you to create surveys and quizzes in addition to forms. By analyzing the responses you collect, and with statistics, you can provide a better quality service for your customers. You can establish a stronger bond with your customers and increase your brand awareness by providing better service.
forms.app 
forms.app is a web-based form builder tool with which you can create forms, surveys, and polls. You can quickly create contact forms and registration forms that you may need, even when establishing a new company, with forms.app. If creating a new form is too complicated for you, forms.app offers over 1000 ready-made templates. What's more, you can change these ready-made forms according to your wish, thanks to the advanced customization features. 
While forms.app offers paid memberships so you can get more answers, its free plan also has a lot of features for everyone to enjoy. For example, forms.app offers almost all advanced features, such as calculator, conditional logic, accepting payments, and collecting signatures at no extra cost. With over 500 integrations, it also helps you automate your workflow.
Stay ahead in 2023 with cutting-edge business tools
It is no longer business as usual. Businesses that will compete favorably in the coming year must adopt tools that will improve their processes and boost productivity across units. To be above the pack, you must evaluate your business processes and decide which tools you need to improve these procedures.
The most common business processes are project management, enterprise resource planning, document management, data storage and management, customer relationship and travel bookings. The features and benefits of each tool and an example of each have been well discussed in this article. Do well to make the right choice for your business.
Moyofade Ipadeola is a Content Strategist, UX Writer and Editor. Witty, she loves personal development and helping people grow. Mo, as she's fondly called, is fascinated by all things tech.