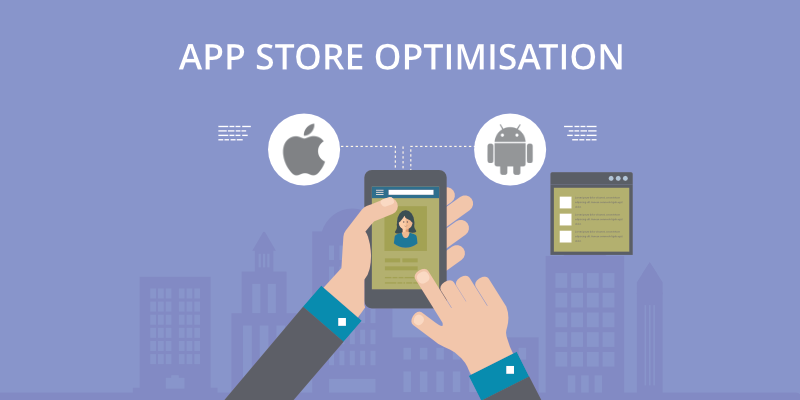 Did you know that we now have around 9 million apps available to choose from? From CandyCrush to Angry Birds, our obsession with easy-to-install applications has changed the way we interact with technology. But whilst demand is high, clearly, so is supply. With so many other enticing apps out there to choose from, the question then arises of how to make yours stand out. One solution is to improve app store visibility, working with algorithms to ensure your app is seen by the people you want to see it.
1. Incorporate Keywords into Your Name
The app store algorithms rely heavily on keywords to provide their users with relevant results. For example, if someone searches for work organisation, they'll look for apps that incorporate those keywords into their information, along with related terms like schedule and task manager. The better optimised your app is for the keywords your audience is searching for, the more visible it'll become.
If you can, try to incorporate keywords into your app name. Continuing with work organisation as a primary search term, it'll be more favourable to call your app Work Organisation Pro or Work Organiser than it would be to pick a random name, like Dodo Tool, which doesn't tell the app store much about your app. You can also add keywords after your name, such as Dodo: Work Organiser.
To conduct keyword research, there are plenty of free tools available, like Übersuggest and Google Keyword Planner.
2. Format Your Name Wisely
It's not just keywords that matter in your name! App stores also prefer names that are URL friendly, so make sure not to include any special characters or symbols – such as the copyright symbol. Dashes and semi-colons should be the only punctuation used.
Be aware, too, that your name length will be restricted depending on the app store you use. Apple's App Store limits it to 30 characters, whilst Google's limits it to 50. To remain cohesive across platforms, stick to the lowest maximum.
3. Get to Know Your Target Audience
Understanding your target audience is crucial to boosting visibility and securing those all-important downloads. Everything from the colours used in your icon to the tone of voice of your copy is influenced by who you're trying to attract. Prospecting companies can help you identify your audience. As sales experts Sopro describe, prospecting allows you to "Source and verify an audience of relevant individuals" to who you can then cater your marketing.
Once you know your target audience, create a customer profile that includes their:
Gender
Age
Location
Income
Values and morals
Interests
Look at what's important to them in a brand and what secures a sale. In terms of boosting visibility, this information is invaluable.
4. Your App Description
When writing your app description, remember to include those all-important keywords. Don't overstuff your content, though, or you may be penalised; instead, stick to one primary keyword to use in your first paragraph and four more times throughout the content, and a few secondary terms to include in your extended description.
The first few lines of your description are the most crucial. Not many people click Read More to see beyond the initial couple of sentences, so you need to get as much information right here. Be succinct and focus on the vital details, showing off the value of your app and how it will benefit the users.
Use your extended description to promote the app's features, adding bullet points for clearer content. List any awards or notable mentions you have, and include some excerpts from good reviews. This is the chance to really show off your app and hook interested users, so make it count!
End your description with a CTA (call to action) designed to hook the user in and encourage them to download. If you're not a talented writer, we highly recommend hiring a copywriter to do this for you. Good copy builds your brand image, gains trust from your audience, and creates strong relationships.
4. An Eye-Catching Icon
A lot of how consumers choose products is based on visual appeal. For your app, this means creating an icon that's geared towards the aesthetic preferences of your audience. For example, the most appealing colours in general are:
Users also like icons with a single letter, only one or two objects, or an iconic shape – such as YouTube's triangle or Snapchat's ghost. Keep yours simple, unique, eye-catching, and fit for purpose to gain a lot of visibility.
6. Work With Influencers
Boosting app visibility doesn't have to happen in the app store! Over 70% of marketers now use influencers to promote the companies they work with, taking advantage of the many benefits it offers. You're given instant access to a wide audience who already trusts the individual you're working with, making your marketing more credible and instantly increasing leads.
Just be sure to choose an influencer whose following matches your target audience. It's also a smart idea to work with them for the long term, cultivating a strong relationship with one individual rather than teaming up with many. To the influencer's audience, a long term partnership is much more believable than a one-off post, making your efforts more worthwhile.
Final Words
No matter how incredible your app is, without the right marketing at your fingertips, it isn't going to get off the ground. There's simply too much competition! Hopefully, this article has given you a great base to continue your learning from, introducing you to the various techniques used to boost app visibility.